There is no reason not to invest in your corporate advertising gifts campaign. Get started with this effective way to boost your brand awareness!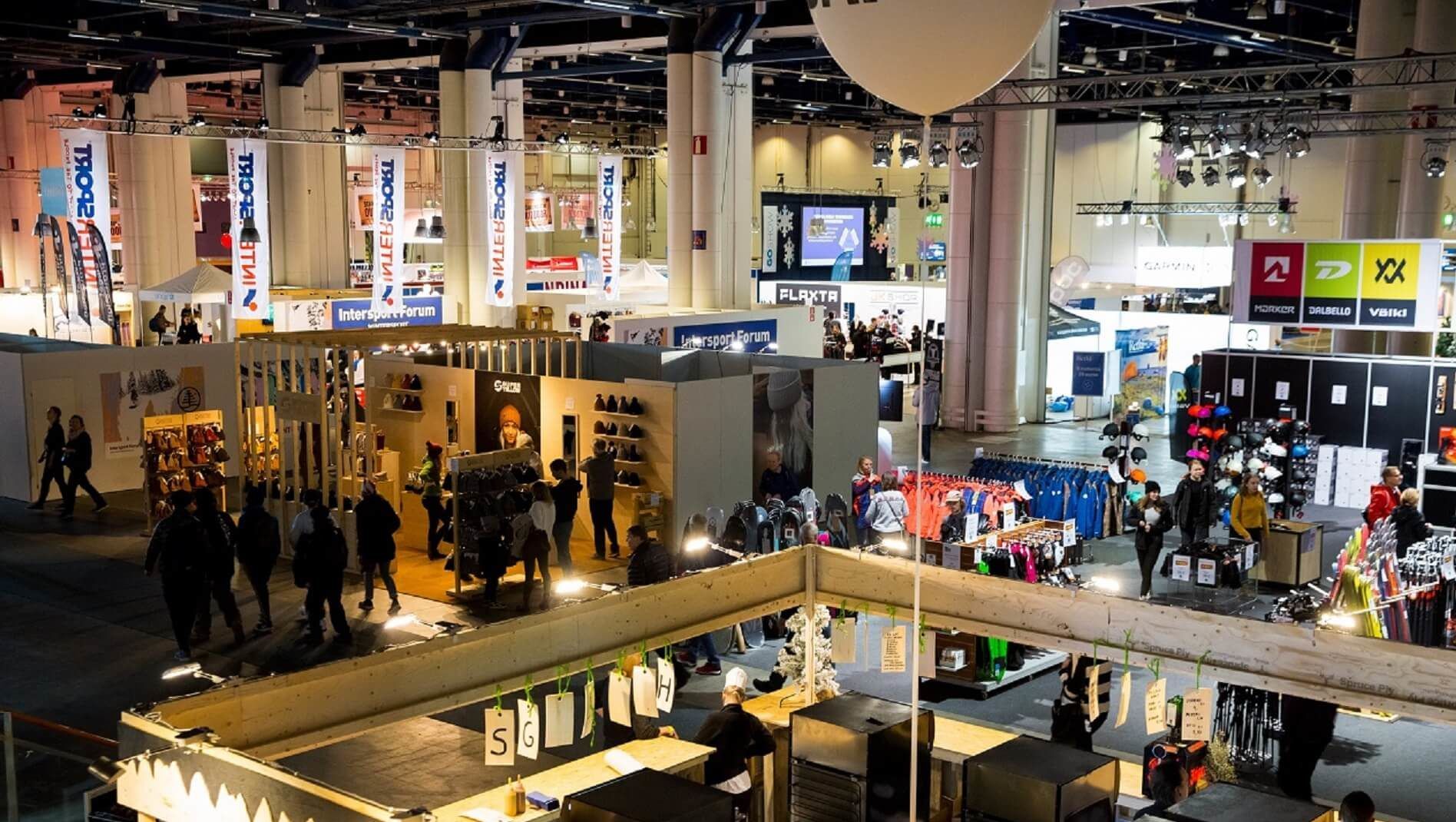 Corporate advertising gifts are worth the investment. Why? As often as it's seen, advertising products are being given away as freebies to attendees during events and conferences. Who doesn't love receiving products free of charge?
In fact, with major retail events like Black Friday and Cyber Monday where giveaways and discounts abound, it's more obvious to see how giveaways pose impactful effects on customers.
The psychology behind freebies justifies that giving corporate advertising gifts are a worthy investment.
Receiving something for free releases the 'feel good' hormone, dopamine, in our brain, which explains why sending corporate giveaways results in such satisfaction and pleasure.

Most people admitted that they would spend more on a purchase if it comes with a freebie, and on average they'll pay an extra 11% over their original budget.
Aside from making your recipients feel good, investing in giveaways for events, trade shows, or product launches can greatly become the marketing tool that bolster your brand reputation and recognition of the business in the long run.
---
Amazing Benefits of Corporate Advertising Gifts
Corporate advertising gifts strengthen your brand awareness in several kinds of ways, either in finding potential clients or boost client retention. Struggling in convincing your manager to put a budget in advertising products? Keep reading. They'll be convinced of this worthwhile investment.
1. Increase your Product Visibility
Compared to business cards, corporate advertising gifts won't get lost in the shuffle. A cool corporate gift, such as a pen with your company logo that comes in handy on the office desk, or an auto-mixing coffee cup with your brand image outside the cup, all stand as an unobtrusive yet daily reminder about the time customers interacted with your company product and service.
2. Bring Prospective Customers and Partners
Brand recognition helps winning businesses, and advertising gifts offered freely to people who visit events and conferences where your company is present will make attendees feel warmly towards your business, especially if this is their first connection.
In organizing these advertising gifts, businesses have the flexibility to hand out the gifts to anyone who may seem to be potential clients; they can even create a competition and make their advertising products as the prize, or a lottery, etc. This will stir interest among people who might later talk about your brand, reflecting it in a positive light.
3. Support your Corporate Culture
Products that corporations pick for events and conferences can become the backbone that support your business culture. For example, sportswear companies might as well be keen to promote the habits of regular exercising, so opting for sports water bottles or comfy gym towels seems to be the right choice.
Check out how Giftpack can help with finding the perfect corporate advertising gifts for any occasion.
4. Acquire New Leads
People love receiving things for no charge. However, if your giveaway is good enough, they might be willing to leave their contacts as a trade for the products.
High-value branded items can encourage customers to act. At trade shows or events, it will be best if you can gather data from people while offering your corporate advertising gifts.
Attendees will be willing to exchange details with your company if they're interested in your business, and pondering the possibility of getting something out of it. Therefore, corporations can offer advertising gifts in return for business cards, or completion of a short questionnaire to retrieve feedback and advice, or a simple signup form.
5. Strengthen Existing Client Relationships
Corporate advertising gifts aren't just for finding new clients to use your services. Carefully curated advertising gifts can be used to boost customer loyalty as well.
Sending existing clients a thank-you gift for their continuous trial sign-ups makes them feel valued. Sometimes, all it takes is an extra gift or a thank-you note accompanied with their next order to make clients stay loyal to you. Your gift doesn't have to be big and expensive, but it should be aligned to the idea of what your company is promoting. Moreover, small and useful products are considered more heartwarming to most customers.
This gifting strategy boosts customer loyalty and encourages them to continue using your product or service instead of turning to your competitors.
6. Reach Out to More People Using the Same Product
People using your advertising products also means that, there is a high possiblity that other people around them will be likely to see your branding and might start off conversations to discuss their user experiences.
Frequently used and seen products inherently imprint the image of your company logos in peoples' minds. Therefore, offering useful corporate advertising gifts helps you spread your logo and contact details to those around.
With one advertising freebie, you earn more highlights and traffic to your company. Isn't it very cost effective?
---
Positive Effect on Employees
After analyzing the 6 benefits of giving advertising gifts to attendees during events and conferences, now we'll dig into the positive effects on sending corporate advertising gifts to employees.
Corporate advertising gifts are not solely given to customers or to generate new leads for your business. They can also be given to your employees as appreciation gifts to thank them for their dedication to your business.
Your employees can't suit you best as your brand ambassadors to promote your products and services. According to a study on employee activism, they found that 50 percent of employees share pictures and videos on social media about their work, and a third of them are doing so without any encouragement from their employer.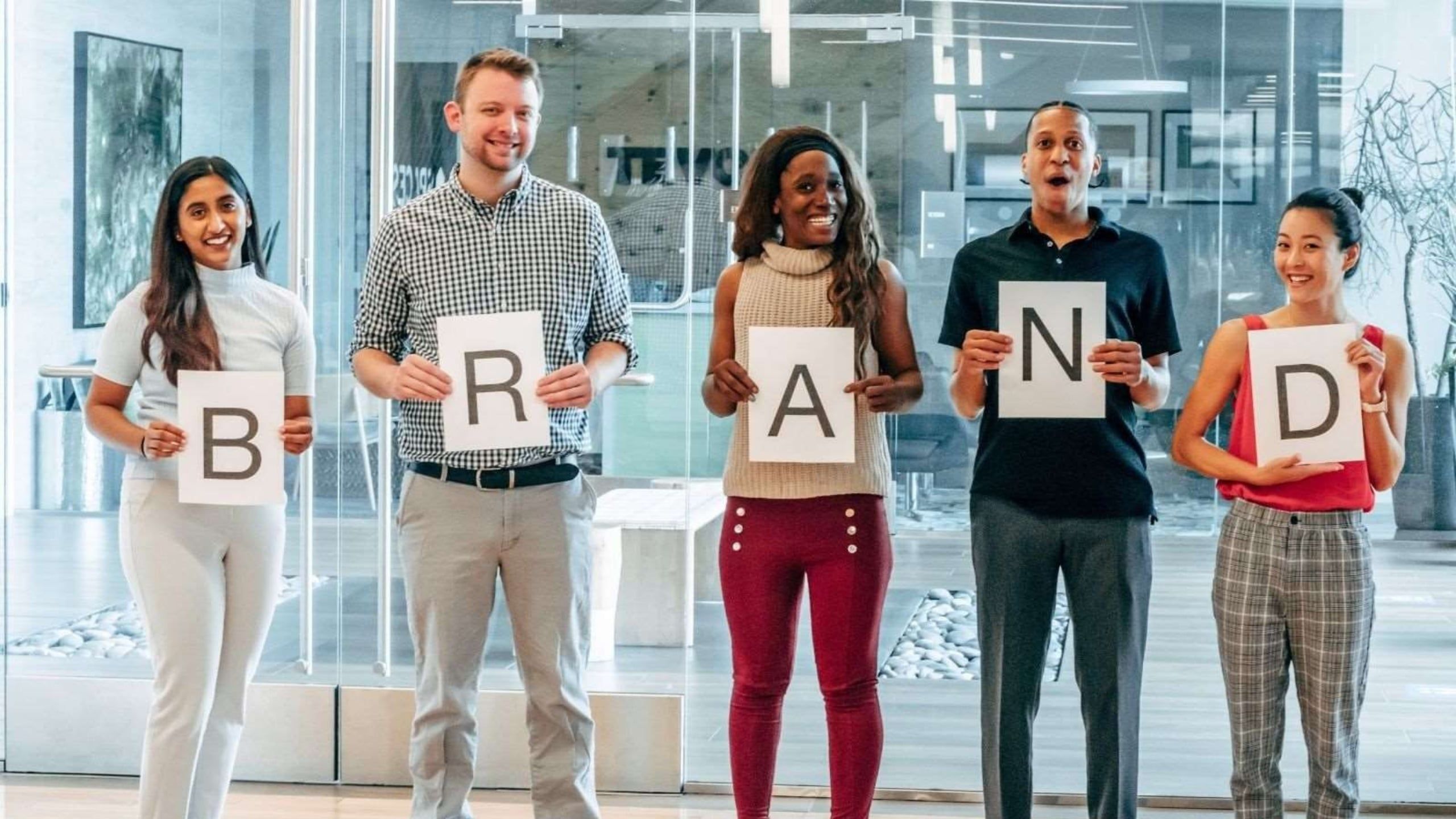 While sending your employee appreciation gifts, you will make them feel recognized and valued. It also provides a great opportunity to build buy-in from employees as ambassadors.
Once people around your employees see that they are normalizing the habit of using the company's products and services, soon enough, other people will be triggered to learn more about the product information.
If your employees are already out there talking about your company, how do you leverage this without being heavy-handed?
Provide Employee Basic Training
Social media serves as the most direct way for employees to endorse your company products and services. Though companies can't expect all employees to be social-media-ready in this day and age, hosting training sessions to boost their online marketing skills can be a plus. For instance, companies can hold a monthly social media workshop to highlight customer trends and encourage employees to be aware of it.
How to turn employees into social media advocates? Take Zappos for example, the company is great at using social media to reinforce the message that businesses are powered by people, not numbers. Once on board, they train each employee to use Twitter.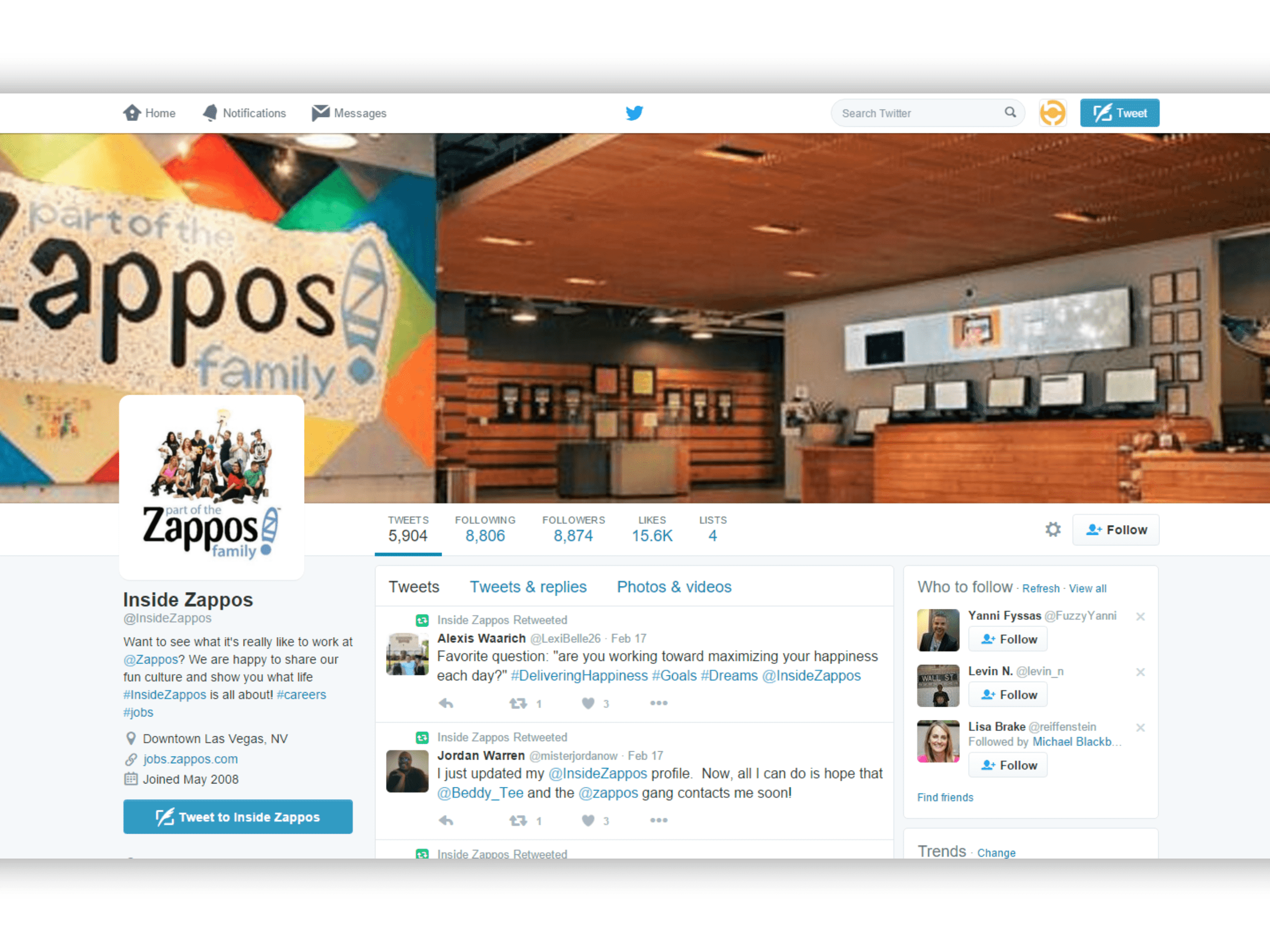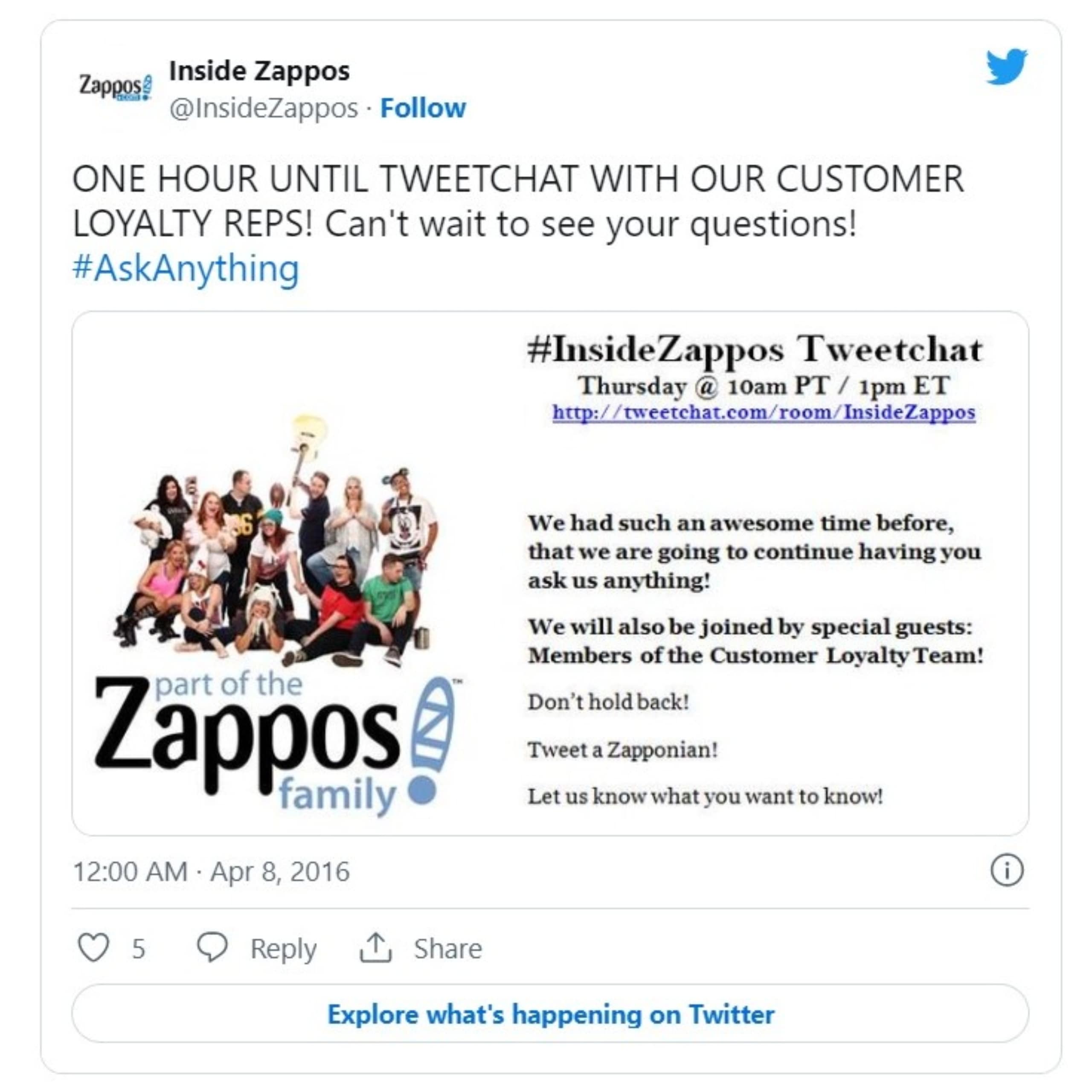 The company encourages employees to share their workday or interesting experiences on Twitter. This way makes a company structure transparent, allowing customers to have a peep into your company culture or on-going campaigns.
Store Your Contents and Ideas
Create a cloud folder to keep all the published contents stored and make it accessible to your team. So when employees need information from previously published contents or have the need to repurpose a similar content, they'll know where to find it.
Moreover, involving employees on your team on your social media ambassador campaign can encourage them to provide ideas for the content. Whether it's a meme or a catchy slogan, these ideas can be on the content list for future use in social media marketing.
Help Employees Build their LinkedIn Profile
Most of your employees own a LinkedIn account, but the majority of them don't really post on it. LinkedIn is one of the most popular ways for businesses to build brand awareness and relationships with customers in terms of effective marketing.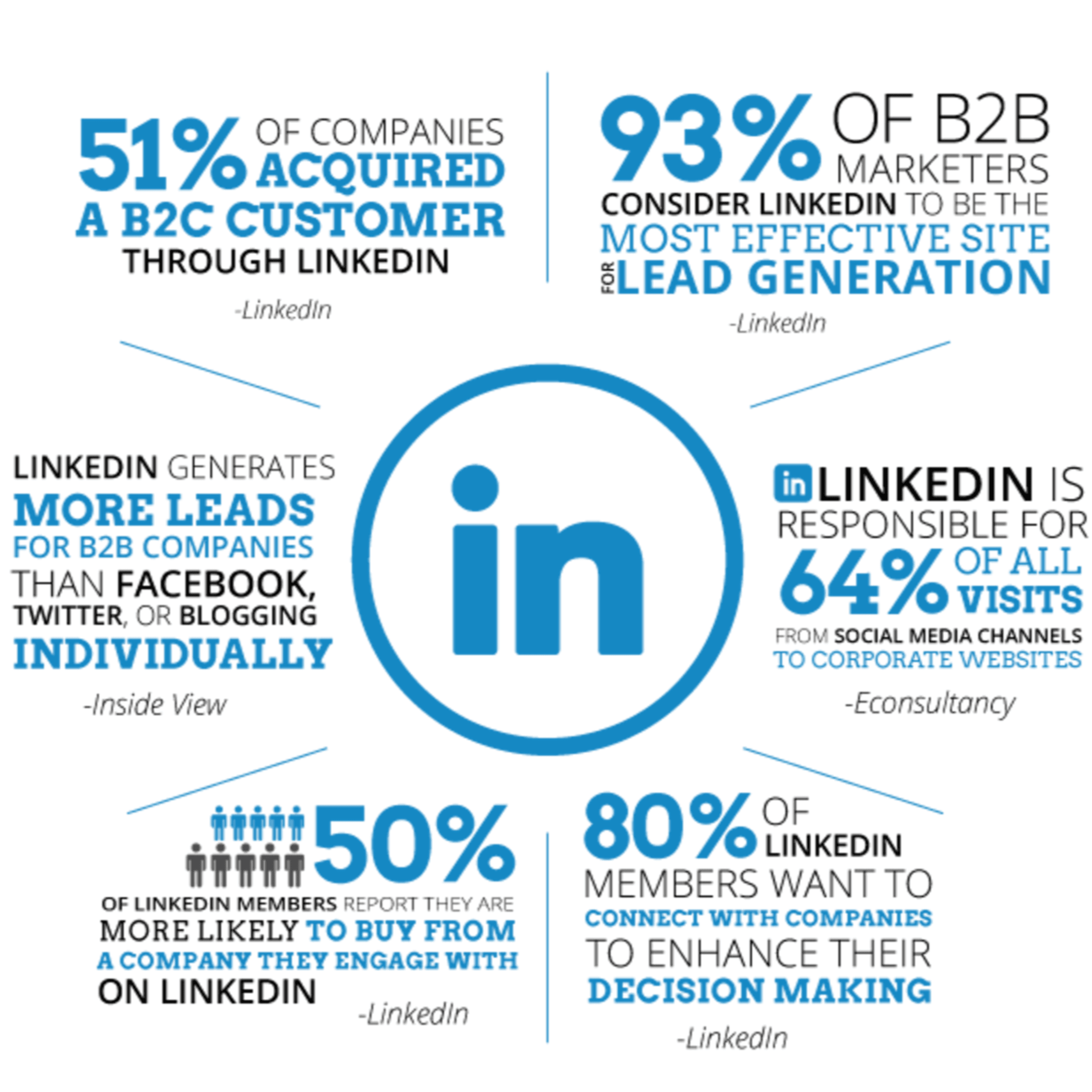 Taking the experience from Zappo again, who train employees using Twitter, companies can also help their employees to build their LinkedIn profile, such as incorporating keywords and phrases that potential customers might use to search for your products or services.
As the profile grows, more people will notice where your employees are working. Therefore, employees can post engaging content such as their experience with the company or experience of using the corporate advertising gifts to promote the company products.
---
Bearing in mind how corporate advertising gifts benefits your brand image, increases employees engagement, and creates a top-down branding ambassador movement of your business, putting on budgets in advertising gifts is totally a worthwhile investment.
Check out Giftpack with more corporate gifting solutions, and how we build our brand image step by step. If you are interested in knowing more about how to build your business image through corporate advertising gifts, book a demo with us!