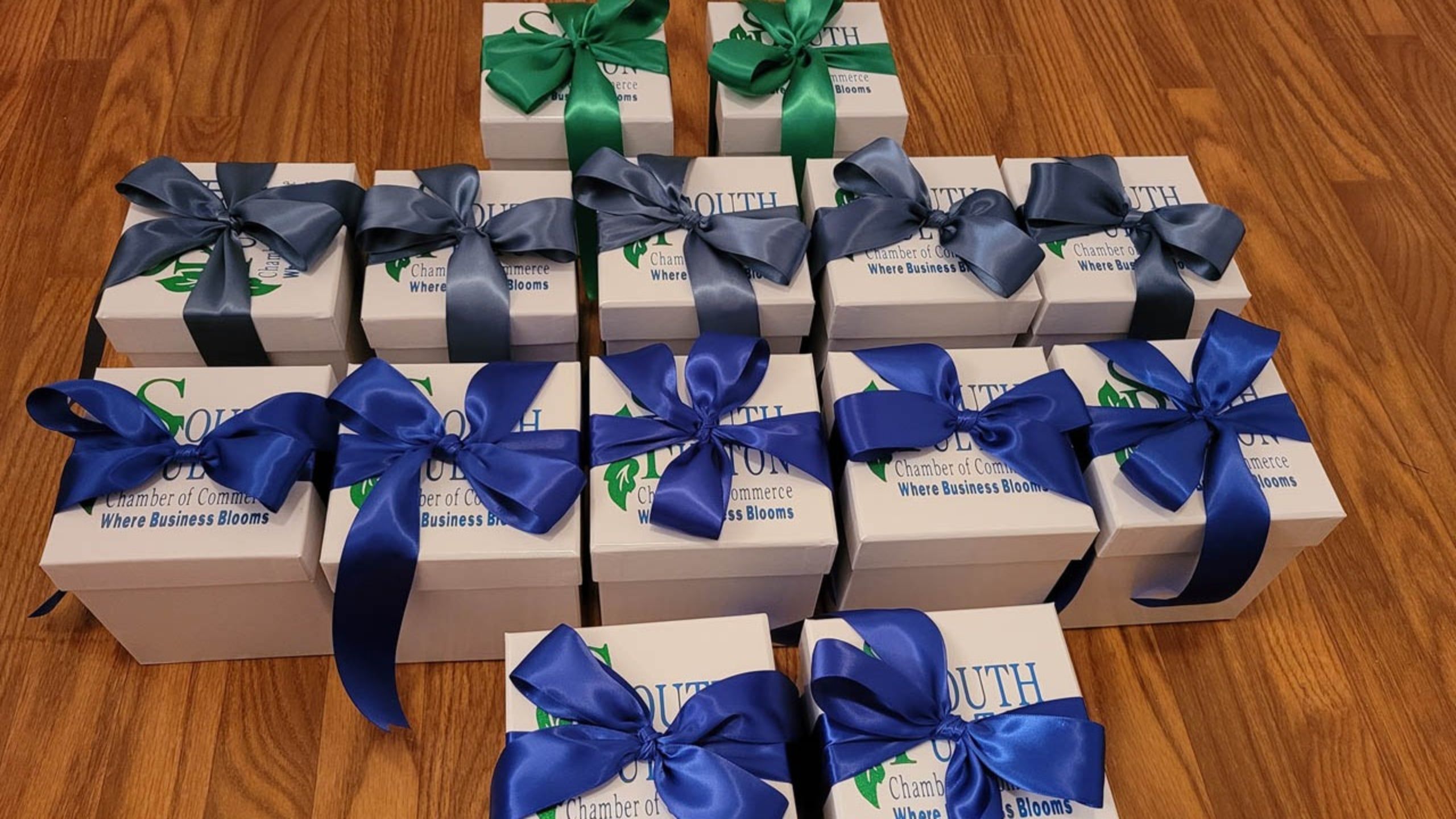 It's business. It's about people. It's about relationships.
According to the business models nowadays, it's a tenant that building strong business relationships drives growth. Corporate gifting should be in every company's marketing playbook for various reasons. The goal is to strengthen the relationship with employees, clients, partners, and customers, whether to express gratitude or appreciation or to promote a campaign.
Healthy business relationships with clients foster loyalty that will help businesses in the long run. COVID-19 results in drastic employee turnovers, causing the lack of manpower in many work industries and making it challenging to find ways to retain top talents. Moreover, with increasing business competition and concerns over economic, politics, and social volatility, maintaining relationships should be at the forefront of every business leader's mind.
Building a business relationship is easier said than done. When do you give a gift? How do you choose the best gifts? What kind of gift is more appropriate to send? Giftpack specializes in corporate gifting, and we utilize our top notch AI gifting solution to make your gifting successful.
This is the ultimate guide that includes everything corporations need to know about achieving business-aligned goals through B2B or B2C gifting in 2022. Furthermore, we will teach companies how to take the most advantage with well-planned holiday seasonal gifting strategies.
---
Why is Corporate Gifting Important?
Who doesn't love receiving gifts or special treatment? Whether it is a Burger King gift card, a bouquet of fresh flowers or a period of sabbatical leave, any effort that shows appreciation and recognizes effort draws a relationship closer. Showing recognition reflects how much you care about the betterment of your business and the people associated with it.
The manner and expression goes hand in hand with what gifts are given. They reflect your motives, and your motives need to match your actions. If they don't correspond, your gifts won't matter much either. Every effort and every penny you invest goes in vain. After all, corporate gifting is all about building trust and showing goodwill in a business. It is the most powerful way to keep your associates happy for the long term and accomplish excellent outcomes.
The followings are main reasons why corporate gifting is important:
Expresses goodwill
Bridge up and maintain relationships
Outreach vital business connections without barriers
Endorse your company image
Strengthen company culture
Advertise in a cost-efficient way
The list goes on and on, corporate gifting brings businesses countless benefits.
However, between the pandemic, climate change, ongoing regional wars, and many other conflicts, the status quo isn't stable compared with the old days. The world has changed. So must the businesses.
Companies are now doing more than just trading and profiting but recognizing their clients' business needs and fulfilling their emotional needs to build meaningful connections, which begs the first question: What kind of people should we reach out to?
As mentioned, the expression and the manners have to match the action. So clear out WHO do you want to connect with before? Who is worthy of your time?
---
Who Should You Be Sending The Gifts?
Customers & clients
Build a customer loyalty reward program to appreciate their support, or send a company gift to celebrate signing another year of contract with that specific client. Afterall, they make you're business stay alive.
A good way is quarterly gifts to remind them we are still here. Or promotional gifting to let them know we have a new deal. You never know when your interests match, so make a thorough analysis of your clients and give your best shot!
Employees
Employees are everything to a company. Your business succeeds because they paid hard. So do not forget to pay tribute and recognize their work performance.
Establish a wholesome employee work anniversary program, throw birthday parties for individuals, or send them customized gift boxes. Also don't forget and take care of employees' mental health and well-being. Be generous and empathetic with people who contribute to your success.
Sales leads
Sales leads prevent you from wandering aimlessly trying to find your next customers. Leads serve as a guide to new revenue opportunities to grow your business. When you nurture your sales leads, you create an important source to getting more people into your sales funnel.
In Giftpack, we hope to create the most human-centric gifting kingdom of all times. That's the reason why we built powerful AI technologies and algorithms to help pick the gift that the recipients will most likely enjoy. For sales leads, we want to make gifting a warm gesture rather than a formal procedure so we open up more business opportunities. Sending them personalized gifts to make them feel spacial.
4. Stakeholders
They say April showers bring May flowers. Don't forget to thank your VC firms who believed in your future success and supported your business growth. Thank your advisors and mentors and those who have selflessly helped you in every way.
A returned favor also shows you are investing in the relationship, and that you are interested in maintaining future cooperation. You can hold events or a short weekend party at a villa and invite all of your stakeholders to have a good time.
---
What Are The Rules To Abide By?
1. Check the company's corporate gifting policy
It is important to make sure you're not crossing any legal boundaries that the prospect's company has put in place before brainstorming any gifting ideas. Bigger corporations like FedEx or JPMorgan Chase have their own gifting policies that their employees must abide by.
Companies enact gifting policies to avoid the risks that may arise when third parties send gifts to their employees, including corruption, bribery, peddling, or conflicts of interest. When gifts and entertainment are excessive, they can bring unnecessary risk to the business.
Take FedEx as an example. The company detailed what is acceptable, including what is deemed appropriate and the maximum value that third parties are allowed to send their employees. It even states that employees must ask permission from upper management if gifts are over $75 in value. Although it seems like a hassle to research, it avoids the headache of giving gifts that employees cannot legally receive.
You can do your research in three basic ways:
Do a quick Google search.
Most companies have a dedicated page that you could look at on the website regarding corporation gifting policy.
Ask the company or prospect's administration department.
More often than not, the receptionist of a smaller organization or the administrative department of a larger company will have an answer for you regarding this.
Take a strategic guess.
Larger companies usually have these policies in place, while startups may be more flexible. Oftentimes company policies are likely to overlap with those sharing similar company culture or practices, or similar in company size.
2. Avoid Unprofessional Gifts
This sounds like a rookie mistake but it surely deserves a few lines to elaborate its importance. Gifting results can be hugely discounted and effort goes into the trash can if you choose the wrong gift. What does a bad corporate gift look like and what message does it send to your prospect or employee?
Top 3 types of gifts to avoid:
Roses or other romantic gifts:
These types of gifts give off wrong messages to your recipients and may seem unprofessional. Imagine you appeared on the screen in a stakeholder's virtual meeting in your Pjs. Despite it's a virtual meeting, wearing Pjs doesn't add anything professional to your image.
To avoid this kind of awkward situation, make sure your gifts are business friendly, such as printing on company logos on your gift boxes, or simply avoid this type of gift. A good test of this is to ask yourself: "If I were to receive this myself, will I get the wrong idea?" Feel free to ask a colleague or book a demo at Giftpack if you want a second opinion.
Your company's swag gifts:
This can be a tricky gift idea. On one hand, it may put your company brand in their mind, especially if the gift recipient is a company shareholder, or an employee who has a personal relationship with your company, such as a loyal B2C customer. However, generically branded gifts without customization lacks a strong impression.
Company swag is a terrible idea if you're sending out a gift to someone with little knowledge of your company. Try not to confuse company samples with corporate gifting, as they are different strategies.
Generic gift cards:
Although a common practice for internal gifting, generic gift cards are a dying trend for ABM sales and marketing relationships. Why are these gifts not ideal? For one, there could be an issue with providing cash value equivalent, as mentioned in the section on company policy.
The other issue is the money value — your client will know the true value of your gift, which will be a point of judgment, especially if the value is underwhelming. Lastly, it is difficult to be memorable with a generic gift card, if other companies have been doing the same thing.
3. Take Care Of The Details
There are some common corporate gifting mistakes that people often make. It's understandable that the more details you know about your corporate gift recipients, the easier the gifting decision and process are. Here are some common mistakes listed, and if you are currently planning a corporate gifting campaign, make it into a checklist so you don't make your effortless effort:
Spelling recipient's name wrong
Wrong address
No personal message
Miss on branding
Not working with a reputable provider
It is worth noting that many business gifts have been sent without addressing a personalized message. A simple message for clients only tells them that their business is just as important as other recipients. People like to feel special, so make a personalized card. For example, a card that reads "*We appreciate your endorsement during our wine tasting events because you show that you support our business and we hope this gift shows how much we appreciate you!" looks better than "Your business is important to us! From your friends at ABC Company."
Do your due diligence before purchasing a gift. We are lucky to live in the internet age where traditional search tools such as Google or dedicated business tools such as Rapportive exist to help us find out more about a recipient. There are also services such as Giftpack that help track individuals' social interests and deliver the best gift for them, see how it works here.
4. Don't Wait Till The Last Minute
Time your gifts appropriately. It is helpful to take time and decide on touchpoints when gifting is appropriate. A B2C example could be a loyal customer's birthday or hitting a purchasing milestone. A B2B example could be thanking a potential client for their time with a gift that arrives the same week you met with them or a congratulatory gift for your employee promotion.
However, ensure that your gifts arrive at dear timing on your recipient's anniversary events or birthday celebrations. International delivery may be delayed due to unexpected circumstances, or with the shortage of global supplies, there might be products that you can't get your hands on. So it's better to make plans and backup plans so you don't panic if anything goes south. Because even though it's true that "it's the thought that counts", it just doesn't count as much if it arrives a week late.
---
Strategies For Holiday/Seasonal Gifting
During different seasonal phases, business leaders can plan seasonal giftings to express their gratitude for the relationship that made growth to the business. For example, as we're in the middle of Q2 now, managers plan appreciation activities or send corporate gifts for clients to thank client and employee support, and slightly celebrate the closure of the first half of 2022. Whew! Cheers to the effort!
There are strategies that corporations can keep in mind:
Choose a branded experience over a branded product
Receiving a gift box seems a little ordinary compared to sending your employees or business associates on a fantastic vacation to the beach in Honolulu. If you partner with travel agencies, you can plan a memorable journey for your targets and gift them branded passport holders or a box of travel gears with company logos. This way discreetly builds your company image to the product that's useful for your recipients, and also, you are leaving an unforgettable impression on your recipients.
Use point-based rewarding system
Users registered to your platform can allot points instead of money to themselves as gifts or rewards. Your employees, of course, are included in this rewarding program. Employees can earn these points by achieving KPIs, or points given on their birthdays or special holidays. Users can then exchange these points earned by them with the goods/services of brands from different categories available on the platform.
This will come in handy when they need to send holiday gifts to their friends or family members because people usually want to save the hassle of picking gifts from a foreign store compared to platforms they are already familiar with. It also helps you generate profits in return, which is a win-win situation for everyone.
---
If you or your organization is looking to gift smarter, Giftpack's enterprise platform is a great solution that combines human power with AI assistance to choose the gifts. The Artificial Intelligence assistant will help research for everyone and gain insights in seconds. We even cover delivery to make sure the gifts arrive appropriately.
Giftpack's all-in-one solution for a busy founder, HR manager, salesperson or even executive assistants is definitely a powerful and convenient giting solution. Convince your team to start using Giftpack!