As anyone that is running a business most likely already knows, making your employees feel appreciated and respected is one of the key components to a successful business.
"Treating employees benevolently shouldn't be viewed as an added cost that cuts into profits, but as a powerful energizer that can grow the enterprise into something far greater than one leader could envision."

Harold Schultz - founder and former CEO of Starbucks
Most business owners or CEOs will agree with Harold Schultz - treating your employees with appreciation and respect can help increase employee satisfaction, which is proven to positively impact business performance. After all, employees make the company!
That is why many businesses are looking for employee appreciation gifts to thank and recognize the hard work of their employees all over the world, and all seasons long.
In this article, we will introduce an innovative way to find employee appreciation gifts faster using automation, regarding the taste of personalization. We will also attach 10 most common employee appreciation gifts at the end of the article for your reference.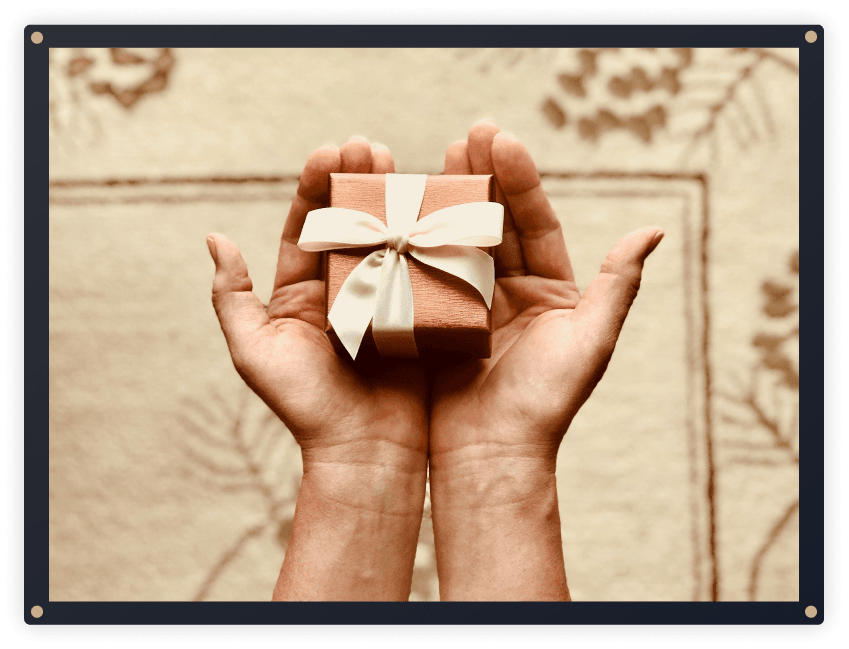 ---
Surveying Employee Appreciation Gifts Manually
If you are trying to find memorable gifts for your employees, chances are that you've probably searched on the internet and have seen numerous lists of gifting ideas. They tell you employee gifting is an art, and that you can select anything from this list to make employees feel your appreciation.
While these gifts are gorgeous, handy, or creative, depending on the keyword you used in your search term, it is difficult to send the same gift to every single employee and expect everyone to have the same positive reaction. Sometimes, you would even end up with a list of employee appreciation gifts that you aren't even sure whether your employees will be fond of.
In a more extreme case, if you decided to handpick personalized gifts for each employee, the time you will need for this is going to multiply for however many employees in the company. In another word, the bigger the organization the more time you will need to spend to find personalized employee appreciation gifts.
Below we have listed out the top 3 pain points when people are searching for employee appreciation gifts on the internet:
1. Time Consuming
Finding a personalized gift for someone requires you to understand the person to a certain degree. You will need to know their preferences to find the right match.
The average American devotes nearly a day (22.5 hours) to manage the whole gifting process. This includes searching for the gifts, waiting to check out, wrapping the gifts, and finally sending the gifts. Although this statistics comes from gifting in general, it does reflect the long hours spent for a HR or person responsible for employee appreciation gifts.
2. No Personalization
According to a survey on New York Post conducted by Vistaprint with a sample size of 2,000 people, the majority of Americans would rather receive something with a personal touch than an expensive retail item from a store.
In fact, 62% of Americans prefer gifts that come from the heart and prefer personalized gifts. The participants revealed that gifts for any occasion should be more about sentimentality than lavishness.
Although personalized gifts are a good way to get to people's hearts, you can hardly find items that are specially tailored to every employee's needs or desires. That's why people give up personalizing gifts and just go with company logoed mugs or T-shirts.
3. Difficulty in Delivery
You finally find all the gifts that you would like to send to your employees, what is the next step? Delivery. Back in the days, it sure was an easier task. All you have to do is ship all the gifts to the office, and have the employees pick up their gifts when they check in to the office in the morning or when they are on their way home. Even if some people are on holidays, they can just pick them up when they go to the office next time.
But the world is adapting to a new style of remote working, and some companies are even running without a physical office. This has definitely changed the way of traditional gift giving, making delivery harder than it used to be.
Many businesses struggle significantly when it comes to gift delivery in this case. Not to mention, if you found these gifts on different platforms, there would be different fees and delivery time, which would mess up your budget and schedule even further.
---
Giftpack's AI Gifting Solution for Employee Appreciation Gifts
As AI technology continues to surprise the world, its applications have expanded greatly! From online shopping, chatbots, and voice recognition to warehouse machinery, healthcare systems, and even a self-driving car. All have been proven to be useful and some revolutionary in human history.
Giftpack's AI Gifting Solution aims to make gifting as easy as possible while not losing the purpose and the sentimentality.
Giftpack AI Introductory Video
How does it work?
To get started, there are a number of things you can do.
Go to Giftpack's website to confirm that this is the product you need.
Take the personality test to see how accurate it is.
Check out the "How It Works" page to get a full understanding of what you can get with this service.
Get Demo to ask any questions you might have or to simply see it in action.
Long story short, with Giftpack's AI gifting solution, looking employee appreciation gifts will be as simple as pressing 1+1= on a calculator. All you need to do is make an account, understand the process. And then the rest is easy, enter recipients' information (Names & Emails), set your budget, click send gifts.
The system takes care of everything else: collecting recipients' addresses, sending a short questionnaire, selecting the gifts, delivering the gifts, tracking the progress, and analyzing engagement. Last but not least, you will be able to see the whole process on one platform.
---
10 Employee Appreciation Gift Ideas for Your Reference
Although it wouldn't be the most efficient, but yes, we can still give you a list of employee appreciation gifts ideas:
1. Dry Erase Chalkboard Calendar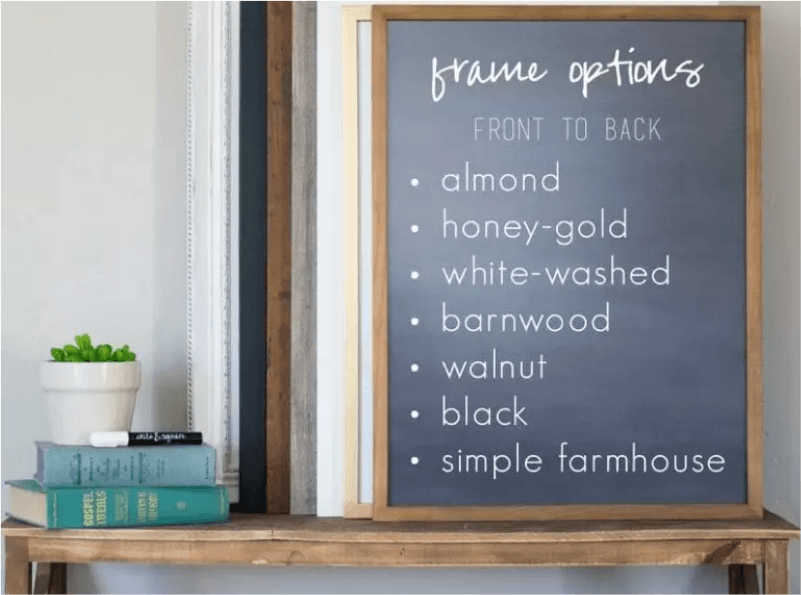 About the Gift: The dry-erase calendar helps keep track of your current schedule, can be used to draw down some thoughts and ideas. The special thing about the calendar is that it is non-digital, thus about a feeling of peacefulness on a busy work day.
Price: Up to $50
Where can you find it? Etsy
2. Braven BRV-S Speaker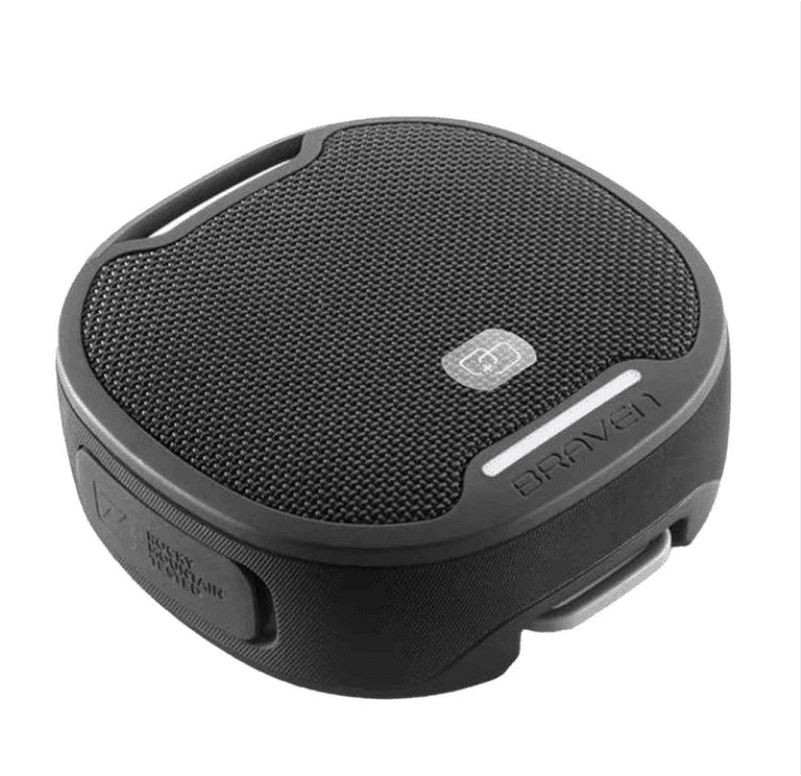 About the Gift: The Braven BRV-S Speaker is a Bluetooth speaker that has great sound quality. It is not only waterproof but also has a unique shape, which can help you easily attach it to your belt or backpack for carry around.
Price: Up to $78
Where can you find it? Swag
3. Bamboo Lunch Box
About the Gift: The Bamboo lunch box set includes not only the lunch box itself but also a set of utensils all made from 50% bamboo fiber. It is easy to carry, easy to wash, and can fit just the right amount of food for lunch at work! It is also customizable, pick the colors, or even engrave any words you like on the lunch box. All in all, It will be a great option for anyone that brings lunch to work.
Price: Up to $31
Where can you find it? Swag.com
4. Home Office Essentials Kit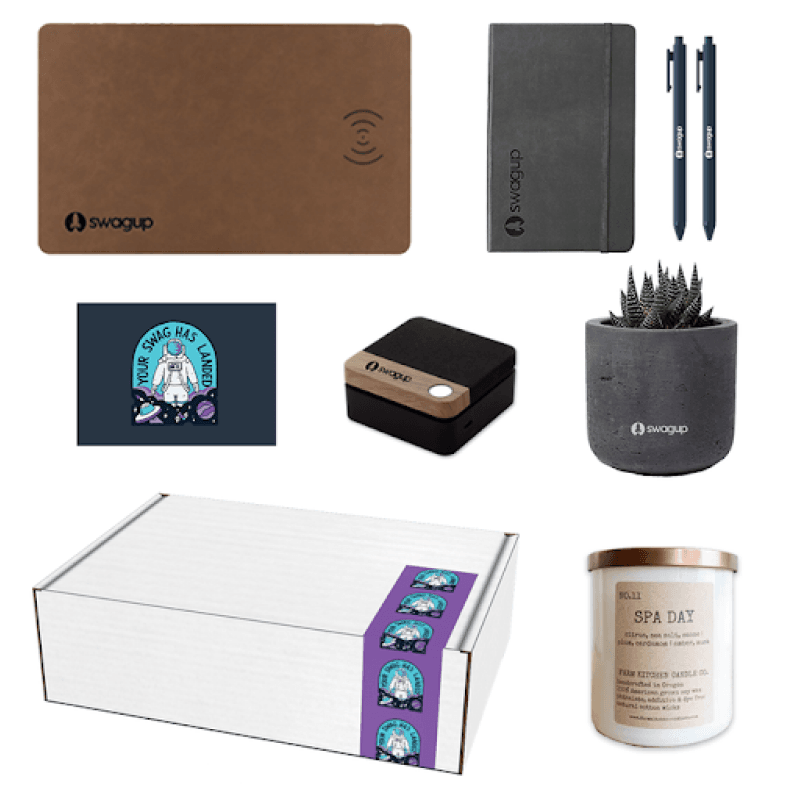 About the Gift: The Home Essentials Kit is a perfect set of office supplies that can help set up a good working environment at home. The kit includes a couple of pens, a notebook, a small toolbox, and even a succulent plant for you to ease up your state of mind.
Price: Up to $115
Where can you find it? Swagup
5. Lifesaver 4 in 1 Power Bank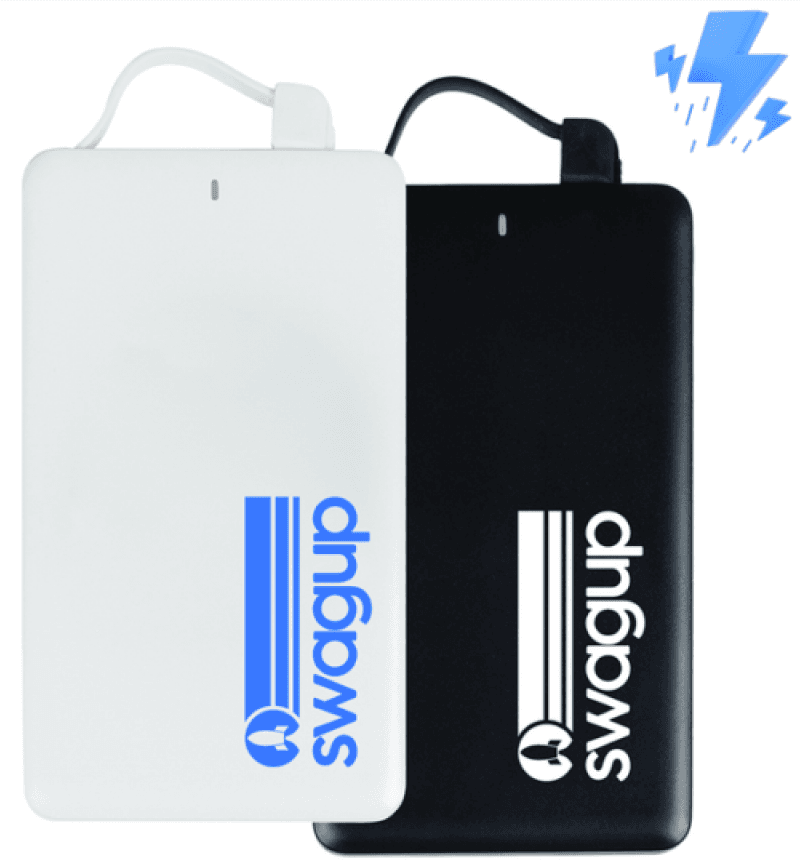 About the Gift: The Lifesaver 4-in-1 Power Bank features a 4000 mAh battery with dual lightning and android connectors (one on each side). It also includes a Type C adaptor and a standard USB port for working. Not only that, it is pocket size, 100% renewable, and fast change.
Price: Up to $17
Where can you find it? Amazon
6. Customized Ballpoint Pen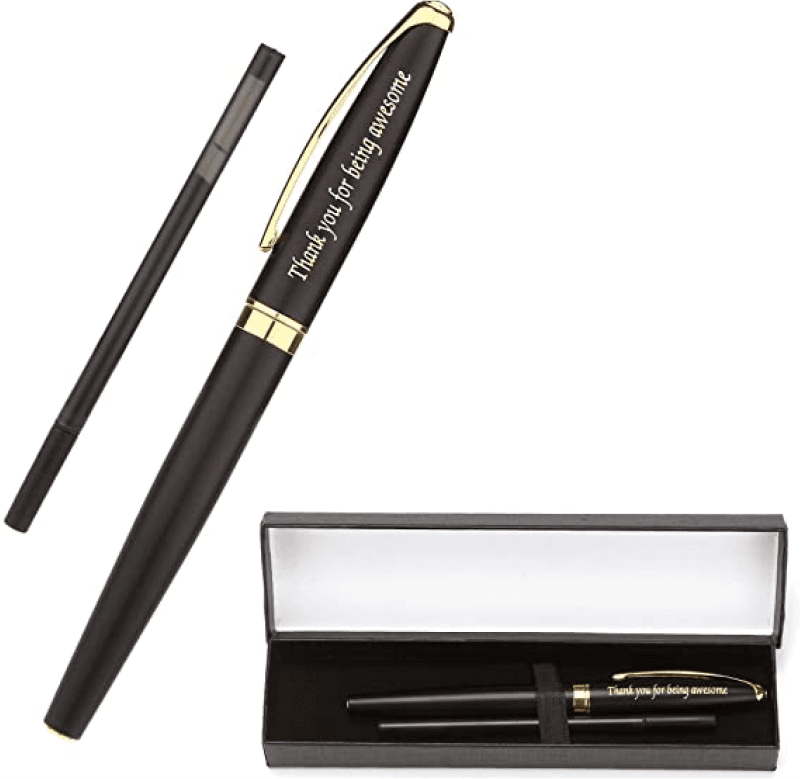 About the Gift: Medium tip that writes smoothly, deep, glossy black lacquer finish combined with golden trim and clip. This gift also includes one extra pen refill that is convenient to replace. One thing that is a great gift is that you can personalize the pen by engraving your employees name on the cap of the pen.
Price: Up to $18
Where can you find it? Amazon
7. Multi-Brand Gift Card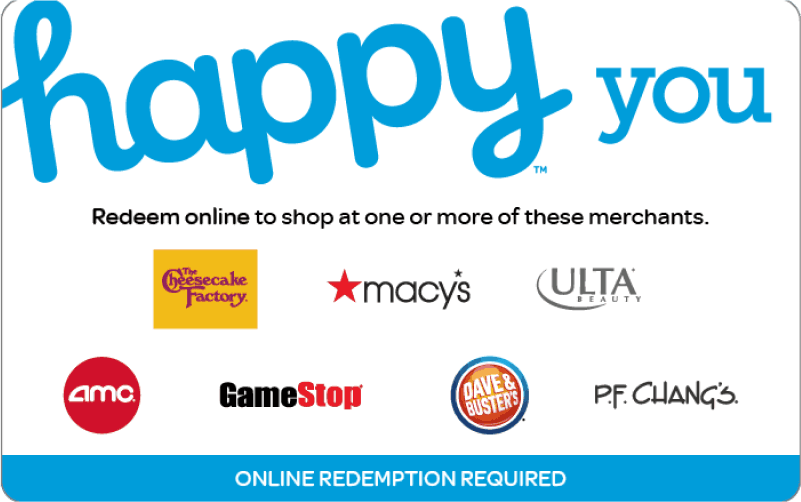 About the Gift: With a multi-brand gift card you can keep it simple, the good thing about this gift is that recipients can have more options. Needless to say, you usually won't go wrong with gifting a multi-brand gift card.
Price: range from $25 - $500.
Where can you find it? Giftcards.com
8. ODISTAR Desktop Vacuum Cleaner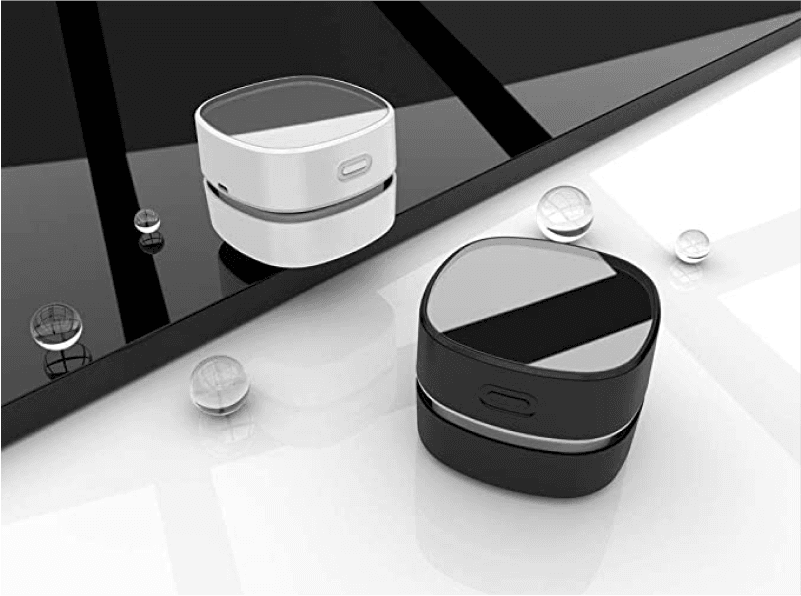 About the Gift: ODISTAR Desktop Vacuum Cleaner is a great addition to your employees' office essentials. With a 360º rotatable design, the vacuum cleaner is ergonomic and useful for cleaning. You can easily reach any corners and crevices when cleaning the space between large, hard-to-move objects.
Price: Up to $15
Where can you find it? Amazon
9. Phin Coffee Kit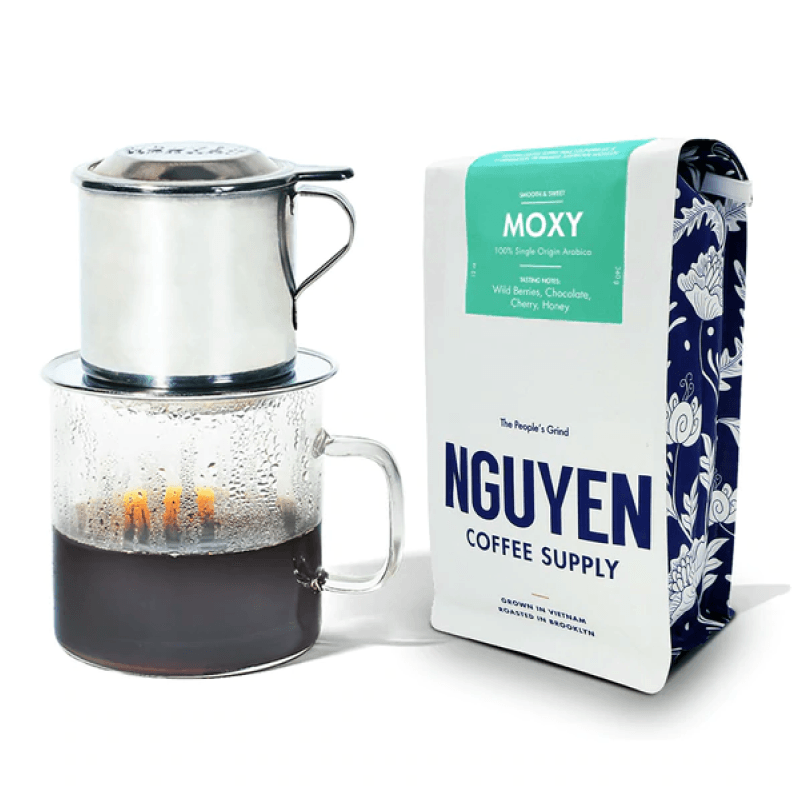 About the Gift: Phin is a Vietnamese style of brewing coffee similar to a French Press. The coffee drips slowly into the cup. The slow percolation process encourages partakers to slow down, providing an optimal atmosphere for a virtual coffee break. Definitely a great idea as an employee appreciation gift to help employees relax.
Price: Up to $30
Where can you find it? Nguyen Coffee Supply
10. Whoosh! Screen Cleaning Kit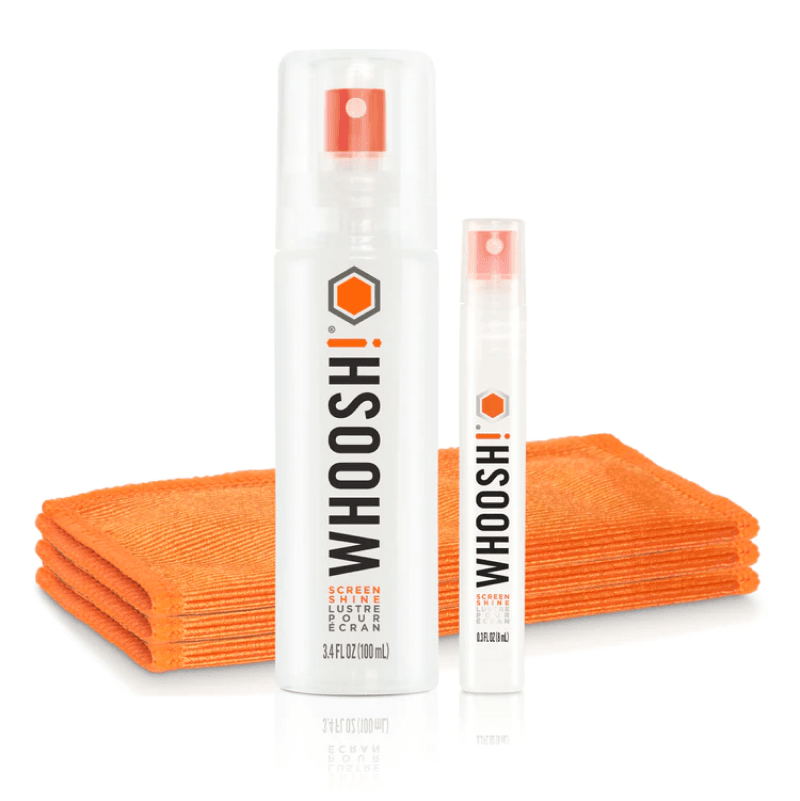 About the Gift: The Whoosh! Screen cleaning kit is the next-generation screen cleaner that wipes away not only dust and dirt, but also grime. It is compatible with any type of electronic screen, including but not limited to smartphones, iPads, computer screens, laptops, e-Readers, TV's, and Eyeglasses.
Price: Up to $20
Where can you find it? Whoosh!
---
Recognizing and appreciating employees are definitely an important part of running a business. In order to make your customers happy and satisfied, you have to make sure your employees are happy and satisfied first. That is why there are so many ways and ideas to appreciate employees, one of which being sending them employee appreciation gifts.
But the idea of sending gifts to employees to show appreciation has existed not only for a day or two, many companies have been sending gifts ever since Employee Appreciation Day was invented - approximately 27 years ago. Yet, the way everyone searches for a gift for this occasion has always been traditional.
Until the growth in AI technology, gifting finally has an opportunity to become almost automated without any trade off.