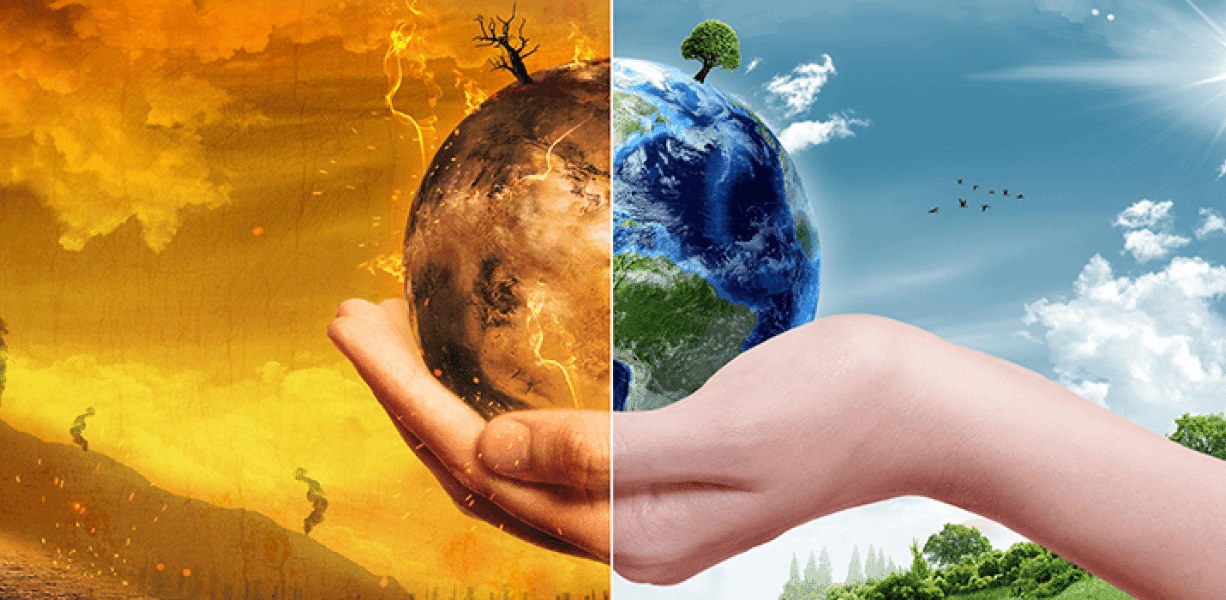 Due to the burgeoning issues on climate change and rampage of pandemic, sustainability has grown hugely important these days. It has dawned on most people that environmental issues are something that can't be left alone anymore. And it would be wise for corporates to consider environmental impact at every stage of their business strategy for a long-term business life span.
Customers and clients favor doing business with brands that put the health of sustainability into their company policies, and employees usually take more pride in working for companies that practice sustainability.
So, what practices can you take to be a more responsible and sustainable business?
Set up corporate social responsibility policies
Change in-office resources and procedures to make them sustainable in the workplace
Reduce energy use
Create eco-friendly office challenges
Send sustainable corporate gifts
Sending eco-friendly corporate gifts to your staff, clients, or customers is a great way to promote sustainability within your business and for your brand. It could even help hit your own CSR (corporate social responsibility) targets.
From a marketing point of view, responsible companies that practice sustainability receive better media coverage, which boosts their public image. As a result, it is likely to inspire customer loyalty and attract investments since people feel more comfortable approaching socially responsible companies.
Whether it is for promotion or celebration, when gifting products to customers, members of the public, and employees, a great gift is best to be in its practical use but also eco-friendly, plastic-free, and biodegradable.
---
What are sustainable corporate gifts?
For a gift to be considered sustainable, the product itself has to have a positive impact on the environment. Whether it's made from recycled materials, sustainably sourced materials, there are a multitude of sustainable products that make great gifts.
Below are some sustainable corporate gift examples:
1.Virtual gift cards
Virtual gift cards offer a safe and sustainable way to pay for things online, and recipients can freely decide what to buy for themselves. This way it's rest assured that whatever gifts they choose won't end up as an unwanted gift in a landfill.
2. Vegan beauty products
There are plenty of beauty products that are sustainable, cruelty-free, natural and some are even vegan friendly. Many suppliers of ethical beauty products depend on their own sustainable reputation and will protect it fiercely with their practices.
3. Sustainable bags
To begin with, sustainable bags are a great option since they cater to almost any affordable budget and are versatile in function, such as handbags, backpacks, or shopping bags. Aside from that, they can be made from biodegradable cork, or materials recycled from ocean pollution for example.
4. BPA-free water bottles
We all know that plastic water bottles are one of the largest polluters on earth because over 80% end up in landfills and take thousands of years to decompose. Though some may consider it cliche to send corporate water bottles, with a little bit of personalization such as engraving your employee's name on the bottle can make it a special gift.
4. Recyclable notebooks and pens.
Recyclable notebooks and pens are great marketing tools/gifts during event gifting, because notebooks and pens are something that many people use and need in their day-to-day . Plus, with company logos and business information on the products, it's likely that the recipients will use them more.
---
CSR Has a Growing Importance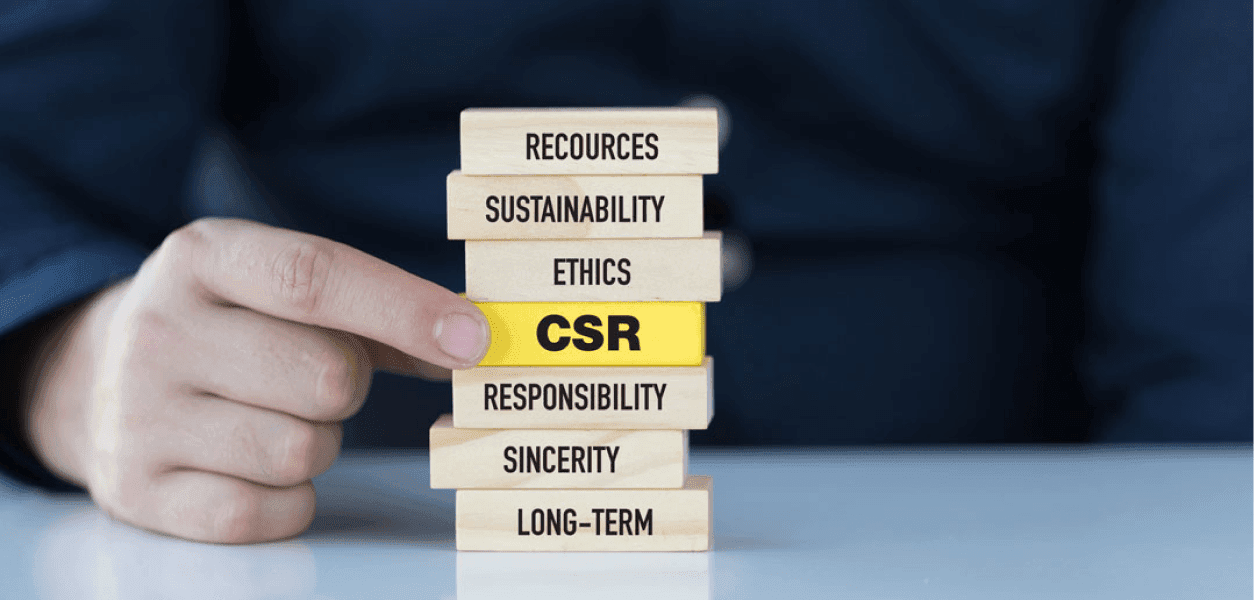 Modern companies can't just be all about profiting but ignoring their social responsibilities. Corporates should be alert to current events and make responses. Furthermore, they should try to figure out how to help make this world a better place, and promoting sustainability is one of the ways.
Corporates like Nestle put creating shared value (CSV) at the heart of their business strategy. It has become the way of how their company operates and builds long-term goals for serving the society, communities, and the planet at a meaningful scale.
Nestle carries out a comprehensive materiality assessment every two years. It helps the company identify the economic, social, and environmental topics that matter most to their business and stakeholders. Conducting a thorough analysis helps identify topics to cover and supports decisions on where to focus on distributing resources.
Another good example is Google. The company releases annual corporate sustainability reports which state clearly of their company CSR strategies, areas they are focusing, and practices that will be taken to improve the upcoming year.
Climate change and Covid are transforming workplaces this decade, and businesses are challenged to change. Demand for change is being driven from within. Workers don't just care about climate change on a personal level; they want to feel that their employers are aligned with their values and actively taking action.
Almost two-thirds (65%) of the survey conducted by Reuters showed that employees were more likely to work for a company with strong environmental policies. Climate change, human rights and social equity are all issues of growing importance, especially for millennial employees, who now make up the majority of the workforce.
Sustainability needs to be integrated into the DNA of business operations. Even 63% of employees expressed the desire to learn more green skills so that they can become more valuable in the workplace.
---
Benefits of CSR for Corporates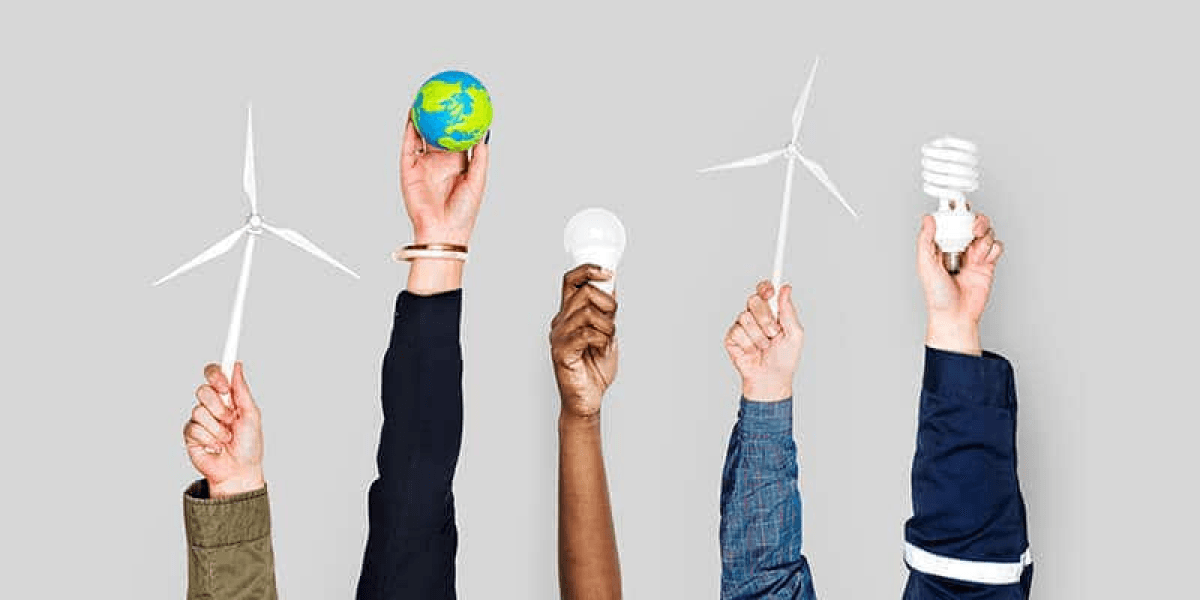 Companies that fully integrate CSR into their operations can expect good financial returns on their investments, such as increasing sales as well as reducing employee turnover.
Customers pay attention to how corporates react to social or environmental issues, and will not tolerate companies with unethical values. Therefore, corporates incorporating CSR to their business model will ultimately promote positive values, drive more customer traffic and company profit.
Companies that can demonstrate reliance on society and invest in their social responsibilities tend to have a greater chance of success. Some benefits of CSR for companies include the following:
Improves your company's profit margins.
Boosts your company's public image.
Improves the attractiveness of your business to investors.
Increases customer loyalty.
Better employee morale
Corporates that deliver good services, high-quality products, satisfying customer services, and responsive to sustainability matters all show that the company has a long-term perspective of its customers' wellbeing and the environment as a whole.
---
How Can Sustainable Corporate Gifts Hit Your CSR Target?
There are plenty of ways that you can incorporate corporate gifting into your company's CSR strategies. Gifts can reflect on your company's CSR goals and company values. So choose wisely when you want to co-op with any vendors or when you decide the global shipping service pipeline. Put sustainability in mind: What can you do to cut down carbon footprint and what are the kind of eco-friendly gifts that won't end up in landfills?
1. Buy from purpose-led organizations
When investigating which gifting vendors to work with, look to see if the manufacturer or company have any positive action schemes or donate their profits to supporting charitable or community projects.
2. Give donation from environmentally friendly companies
Companies like IKEA invested in sustainability throughout its entire business operations, starting with their supply chain, which mandates reduced use of water, energy and chemical fertilizers and pesticides.
Another example is the big sporting brand, Nike. It topped Morgan Stanley's list in 2015 of most sustainable clothing and footwear brands. It uses post-consumer recycled materials in some of its products, committed to eliminating chemical discharges, invested in energy efficiency in its factories and more.
Businesses can choose products from these environmentally friendly companies when they are looking for what to send to clients or employees as gifts. By doing so, businesses express their care of sustainability even when sending corporate gifts.
3. Gift reusable/ intangible products
We all know that practicing sustainability in business isn't just about swapping single-use coffee cups to recyclable coffee mugs. But we all need to start somewhere small. Therefore, start by reducing the use of plastic at work. Gift your staff reusable coffee cups, water bottles, or cutlery for their lunches and get rid of single use plastic in the office are all good places to start.
What's more, businesses can consider sending employees intangible gifts such as digital giftcards. Once recipients are able to exchange goods they like, it'll hugely decrease the possibility for them to put aside the gifts that they might not ever use.
4. Buy gifts from small businesses
Source your next corporate gifts from a small business based in your local area, or a recently set up shop. Not only does it help to cut down less carbon emission while shipping, but also you can support local businesses by buying their products. Your employees will be happy to see that their company takes care of growing businesses while thinking about the environment.
---
Sending practical and sustainable corporate gifts to your customers and employees not only improves your relationships with them, but also makes your company stand out more from those sending generic gift baskets.
Check out Giftpack for more sustainable corporate gift options!