Growing a business is not easy, you will need a great strategy from the beginning and continue to optimize it at different stages. Although there are many business strategies at your disposal, it can be overwhelming for you to make a choice on which one will be the best fit for your company.
At Giftpack, a business with an AI corporate gifting solution, our product is specially designed to help companies with their corporate gifting strategies. Gifting is basically our wheelhouse. In this article, we will share about what promotional gifting is and how they can help your business grow.
Not only will you learn about what promotional gifting is and why it is important, but you will also learn the difference between corporate gifting and promotional gifting, as well as the 6 most important ingredients for a great promotional gifting strategy.
---
What Is Promotional Gifting and Why is it Important?
Before you start promotional gifting, you must first understand what it is and why it is important to growing your business. Understand the purpose of promotional gifting, then you will understand what strategy will be helpful and when you should execute the plan.
Promotional gifting, in short, is the gifting strategy of any item or product that you give to promote your business. Generally, the gifts given to your clients will carry a tagline, logo, name, phone number, and/or website address of your company. And promotional gifting can be used to promote anything about your company, such as the brand, a certain activity of the business, an event, a new product, a new service, a significant discount, etc. It all depends on the company's marketing strategy.
You can think of it as a marketing communication channel that aims to tell your clients something about your company. Back then, almost half of the promotional gifts sent by companies were accounted for by clothing goods, writing implements, and calendars in a variety of themes. Nowadays, we can see promotional gifts other than what are mentioned above. people are getting more creative. For example, some of the commonly seen promotional gifts are: mugs, stress toys, confectionery, silverware, crystal, glassware, leather items, mouse mats, umbrellas, badges, computer related products and more. You can say that the items you choose as promotional gifts are only limited by your imagination.
All kinds of companies, organizations, and foundations are using promotional gifts to advertise their services or products. One rule of thumb, promotional gifts should be something people find useful in their everyday lives because when they use it on a daily basis, they are being reminded of your existence.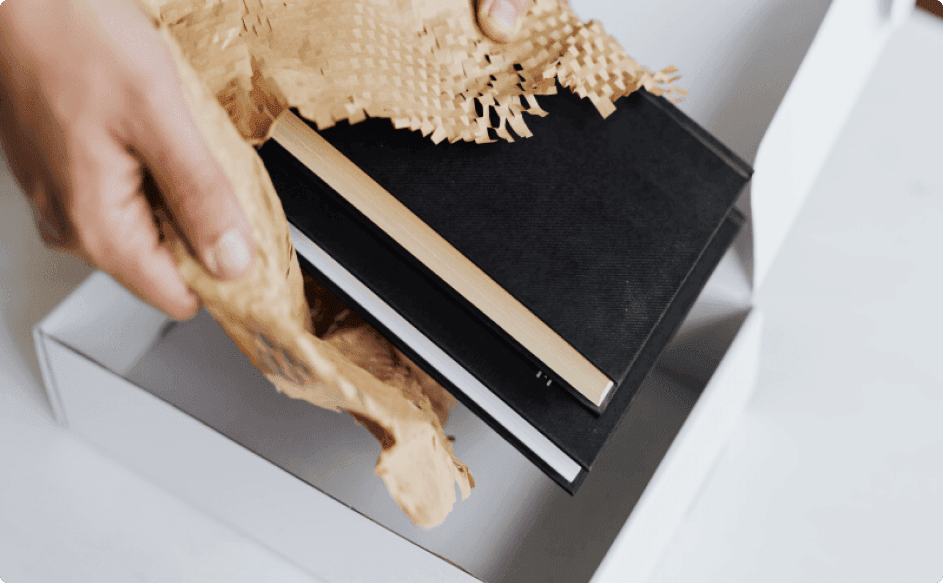 What Are the Differences Between Corporate Gifting and Promotional Gifting?
Gifting has been known to be an excellent method to allow new and potential clients to view brands in a favorable way ever since the old days. Whether you are a business owner, marketer, relationship manager or business development professional, you should be thinking about gifting.
However, not all gifts are equal.
Both promotional and corporate gifts are proven to be very useful marketing tools, but they are not the same, and they are definitely not used interchangeably. Knowing the differences between corporate gifts and promotional gifts (and when to use either) can save you not only time, but also energy and money!
To determine whether you need a corporate gift or a promotional gift, you need to think about your goal, ask yourself this question:
"Are you trying to strengthen a relationship (corporate gift) or are you trying to get your brand into as many new clients as possible (promotional gifts)?"
Corporate Gifting
Corporate gifts are often used to show appreciation, enhance corporate image, and create goodwill among clients, customers, personnels, suppliers, and stakeholders.
Corporate gifts are usually of a higher value, purchased in smaller quantities to be given to recipients to acknowledge a specific event. For example, gift baskets to celebrate successful project delivery, a high-end gift hamper for the holidays, or a luxury gift for reaching a company milestone.
As corporate gifts are intended to show your recipient how much you value them, they require more thought and personalization. Be sure to follow business gift-giving etiquette to get the most of your corporate gifting efforts.
Promotional Gifting
The goal of a promotional gift, different from corporate gifting, is to build brand awareness. Promotional gifts are usually aimed at a much broader audience, meaning it will require less personalization. And one thing to remember is that with promotional gifting, there is no expected value attached.
You can think of promotional items as an ongoing advertisement for your brand. Every time someone uses a gift with your logo on it, your business will be reminded of on the top of their minds. Oftentimes, gifts that might be of frequent use tend to be chosen as promotional gifts:
Caps
Mugs/Water bottles
T-shirts/Sweaters
Stationary
Bags
Promotional gifts are less expensive and need to be practical as the intention is that a large audience will find these items handy on a daily basis.
With Giftpack's AI gifting solution, we implemented our machine learning algorithm to make picking promotional gifts easier! You can book a demo to see how it works!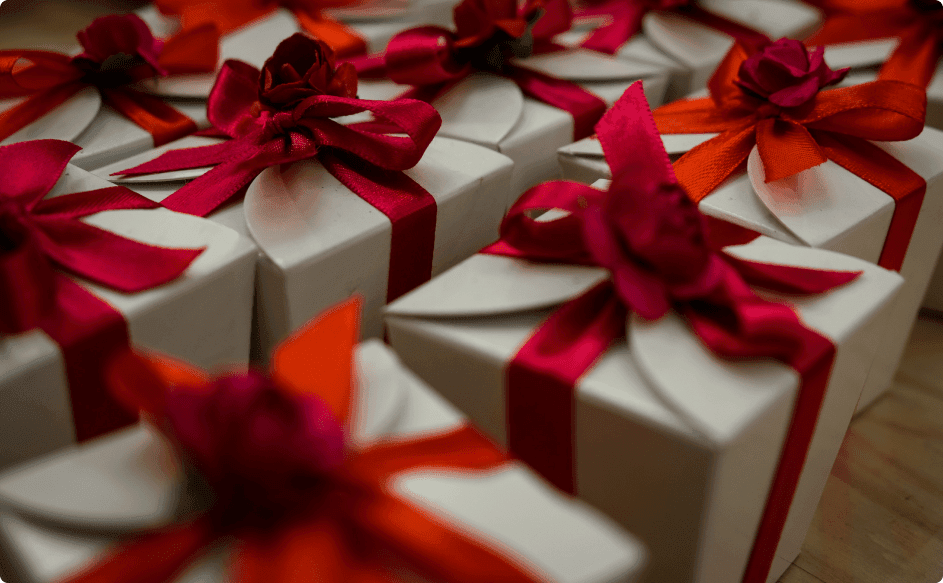 ---
How will Promotional Gifting Help Your Business Grow?
Promotional gifts are sought to be the most effective way to promote a business. A study suggest that 94% of customers remember when they receive a promotional gift. And moreover, 85% of people who receive a promotional gift will later engage in business sooner or later. Simply put, everyone loves to receive promotional gifts and those gifts are easy to leave marks as time goes by. Let's wrap up some of the impacts of promotional gifting:
Brand Recognition
When a customer continuously sees the gift with your logo frequently, it will be engraved in their brains, which in marketing we call it brand recall. A promotional gift for customers that they keep in their homes and offices will create an imprint of your brand on their minds. If they get a branded promotional gift, then the impact would obviously be stronger.
Effective Advertisement
We all know that an advertisement in any form such as TV commercials, newspaper , billboards, social media posts, or even search ads has a longevity of only a few seconds. It is hard to catch attention. On the other hand, a promotional gift is meant to become a part of a customer's daily life where they see the name and logo of your brand every time they use the gift.
Brand Loyalty Everyone, especially customers, enjoys being valued. Sending your customers branded luxury items as gifts is a great way to make them feel that way. And when you do that, they know you truly care. The next time they think about needing something similar to your services, you will be on top of their minds, despite of other competitions.
---
6 Essential components of A Great Promotional Gifting Strategy
1. Include Your Logo
You would think that this is a no brainer. But it is definitely something that not everyone does when they are sending their clients promotional gifts. It's important to include your logo, it is the only way to keep reminding them that this gift is from you. So, whatever your gift may be, your logo must be on it.
2. Uniqueness Is Key
In order for your clients to remember a promotional gift, it has to be different from things that they might have already received before. When you think of a promotional gift, you should not be thinking of that cup, post-it pad, or a pen. These items are great and useful, but they are not unique enough for your clients to remember.
For more memorable corporate gifts you must think of more unique items. Take a mug for example, if you make it a personalized heat change mug with your logo emerging every time hot water is added into the mug. This would be much more unique than just gifting a normal mug with your logo on it. There are many more ideas, get creative!
3. Make It Interactive
If you give your client something that they can interact with, it will be easier for them to remember as well. You might have thought of a set of bookends as gifts for your clients, which are definitely great in the right situation. But this is just something that they use to hold their books.
If you give clients and prospects something interactive, such as a board game that they can use in a family and friends reunion, it may stick in their memory better.
4. Make It Relevant
Making your promotional gifts relevant to your business is going to leave an even stronger impression. The most memorable corporate gifts reinforce the business you are in. The item itself or something about it brings to mind your product or service or the benefits that you provide. That is what is called a great promotional gift!
Therefore, think about whether you can relate the promotional gifts to your business? Can you weave a story around the item that conveys some meaning about your business?
5. Make Sure Your Gift Can Last Long
Sure your clients will be happy getting flowers and tasty food from you. They are very common gifts. While a bouquet of flowers or a box of cookies can be very welcoming, they are not the best options for promotional gifting. The reason is because they don't last, which makes them not as memorable. A promotional marketing gift that someone can keep nearby which also lasts for a long time is a successful gift.
6. Make It A Surprise
People get excited to open packages. When they see a package or box, anticipation builds. An element of surprise is built-in because they don't know what to expect.
It's much more exciting to receive a package than just a thank you letter. Of course there's a place and time for a handwritten letter but it is not that great for promotion. Send your clients a box full of surprises, so they will remember the feeling when they open the present.
---
The difference in promotional gifting is that its main purpose is to raise your brand awareness, it serves its role at the top of the marketing funnel, building a stronger impression for your prospects. And it is definitely the first step to building a great relationship with your clients.