"Employee gifting."
How do you make sense of this term? Do you think of it as a huge project? Do adjectives like "time-consuming" or "automated" pop up in your mind? Common problems like:
Procurement and logistics-related issues
Transparency issues
Pilferage
Vendor management
Customisation and control
No data on your gifting exercise
Pop up in managers' heads when it comes to managing employee gifting.
And, especially, traditional employee gifting is unimaginably time-consuming. We understand most of the decision makers in charge of gifting may still not be aware of the enormous cost behind it.
Therefore in this article, we list out the benefits of AI employee gifting, namely, gifting automation, and hope that this list will either convince you yourself, or help you find different ways to persuade your boss to start the transition from traditional gifting to the future of gifting — gifting automation with AI.
---
The Idea of Gifting Automation
No matter which culture you are from, gifting is a tradition in the business world, and has been seen as one of the most effective ways of nurturing relationships, be it employees, clients, or customers. Conventionally, there are general two ways to personalize your gifts with a huge amount of gifting needs:
Either you spend time knowing each person's personalities, habits, etc, checking on Amazon to pick personalized gift one-by-one (i.e. you're the personalization part), and ordering them respectively; or, there's a much simpler way of doing this, sending all-the-same gifts at once with "fake personalization," like printing his/her faces or names on the product, so you have tons of time saved. Both ways don't seem to be ideal, do they? That's why the idea of automating the process of gifting is doomed to be the new norm.
4 benefits of employee gifting with AI:
Gift automation systems send your products as corporate gifts at scale on holidays, birthdays, and other special occasions. According to ["The 2021-22 Employer Gift-Giving Report"](The 2021-22 Employer Gift-Giving Report | Mrs Prindables), impersonal gifts can be a letdown.
However, by [analyzing an individual's keywords](How automating gifting can strengthen your bond with customers and employees - TheMarketingblogTheMarketingblog), digital footprint, social media, and preferences, AI-based gifting platforms offer a selection tailored to your recipient's personality. This means your employees and customers end up with gifts they'll actually appreciate.
Here are a few reasons why businesses should implement employee gifting automation:
Personalization
Scalability
Budget Control
Efficiency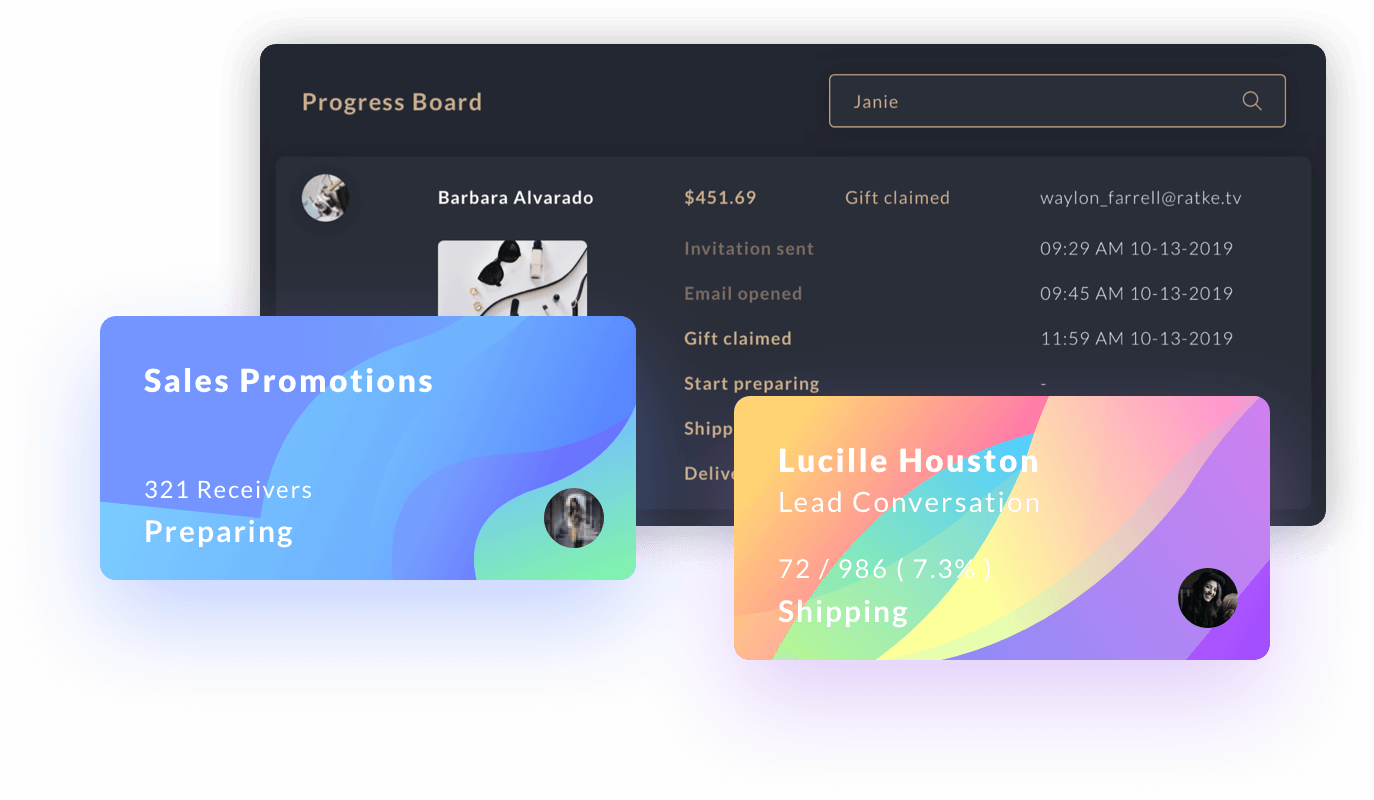 Personalization
The power of personalized gift is impeccable.
Traditionally, customization is a time-consuming process, but it's the best way to represent how much businesses value the gift receivers. Despite the size of your company, when you want to launch a gifting campaign, we highly encourage you to really put in the efforts to personalize EVERY SINGLE GIFT you're about to send.
Instead of sending all of your receivers a mark with company's logo on it, replace it with personalized gift tailored to each person. Consider their individual personalities, interests, hobbies, age, favorite colors, as many things as you can. That's how you show your attitude and respect with a meaningful gift.
Remember these points in mind:
Consider Employee Personalities
Keep Trends in Mind
Stick to Your Budget
Gift Something Useful
With AI gifting automation, we take care of each detail one could've imagined once you start your employee gifting journey.
Scalability
Corporate gifting platforms are ideal substitute for the spreadsheets that companies often use to organize the gift-giving process.
Using gifting platforms allows you to set the budget, manage your recipients' contracts, schedule gift deliveries, collect data, and track user's experiemce. With Giftpack's Slack integration](https://blog.giftpack.ai/article/making-corporate-gifting-simpler-with-slack), corporates can manage the huge amount of employee gifting at ease.
This is the best part about the automated gifting service — scalability. Orders ranging from 1 for VVIP, to 2,500 employee gifting campaign (and even more), why not just let the technology do the job for you? Worrying about managing this big number at once might turn into a mess? No worries. All-in-one dashboard is there to help you from the beginning to the end: launching the campaign, confirming the gifts by receivers, delivering, tracking, and finally reviewing!
Budget Control — Money Saved
AI gifting reduces workload for marketing departments, which usually take care of corporate and customer gifts, saving human capital that can be used somewhere else more efficiently. In short, AI gifting helps you save money!
Depending on the number of gifts you're sending, you know exactly how much money you'll be spending monthly. There's no need to open up an Excel file calculating all the gifting fees, including the gift itself, delivery fees, and sometimes custom fees. You are in control of every penny you spend in the all-in-one user-friendly dashboard.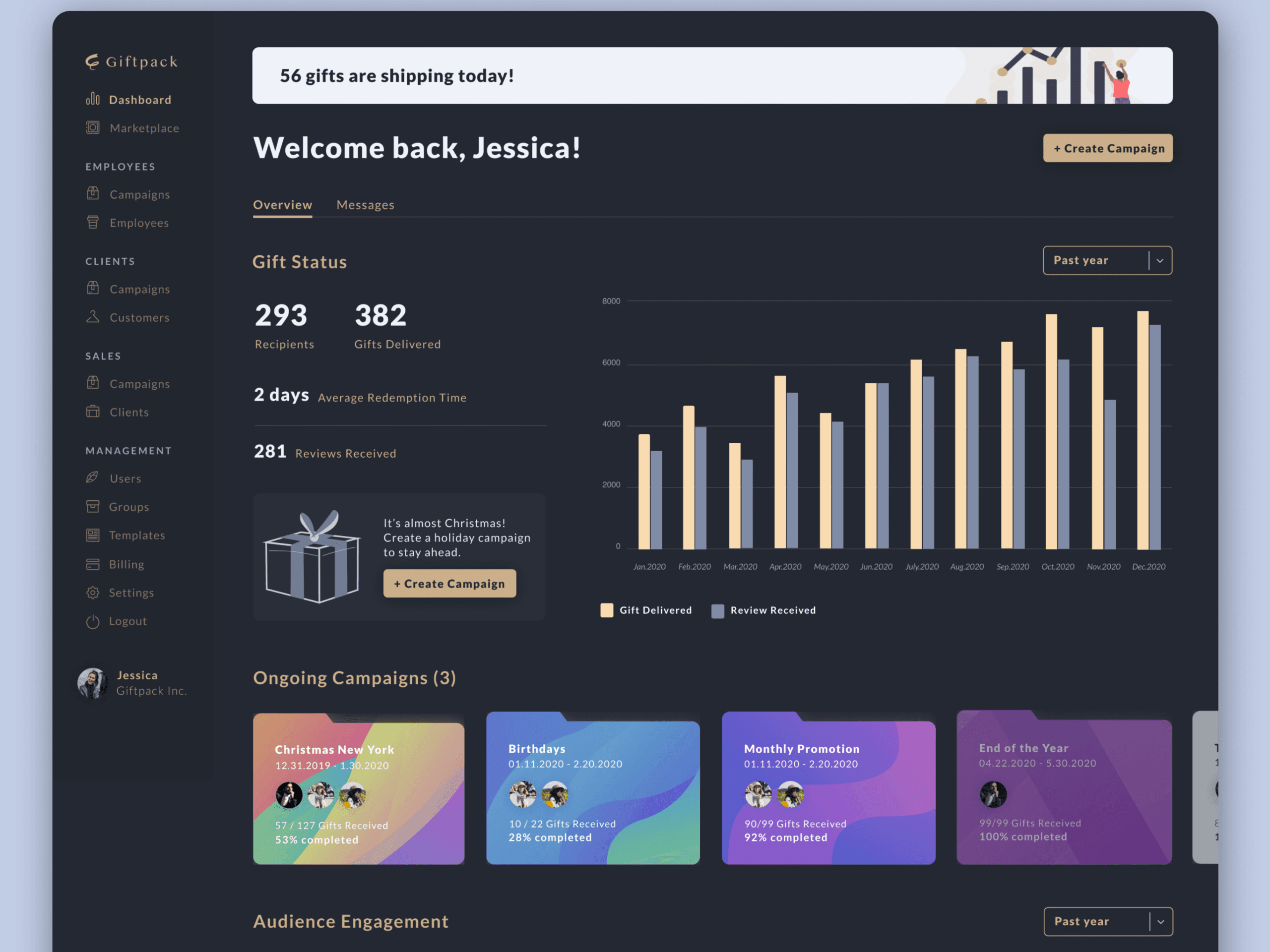 Efficiency — Time Saved
Smart gift-ordering system saves a huge amount of time for your business to operate the gifting process.
If you are in charge of employee gifting, and you are also a believer of the saying "time is money," there's really no reason you should do it the old-school way.
Say you have 200 gifts for holiday campaign, and you're a perfectionist that you want to personalize all the gifts you're about to send. You spend 5 minutes chit-chatting (or doing simple research) with each of your employees to know them better. Then you spend just 10 minutes picking each gift.
Lastly, you spend (under ideal situation) 10 minutes finishing all the latter processes (ordering, confirming, delivering, and reviewing if you have a system for it.) That's 200 x 5 + 200 x 10 + 200 x 10 = 1400 minutes (almost a whole 24-hr-day!) Simple calculation, right?
With gifting automation, you're about to send 200 gifts within 30 minutes. 30 minutes and 1400 minutes! Just imagine how much time is saved because of this simple transition from traditional gifting to AI gifting!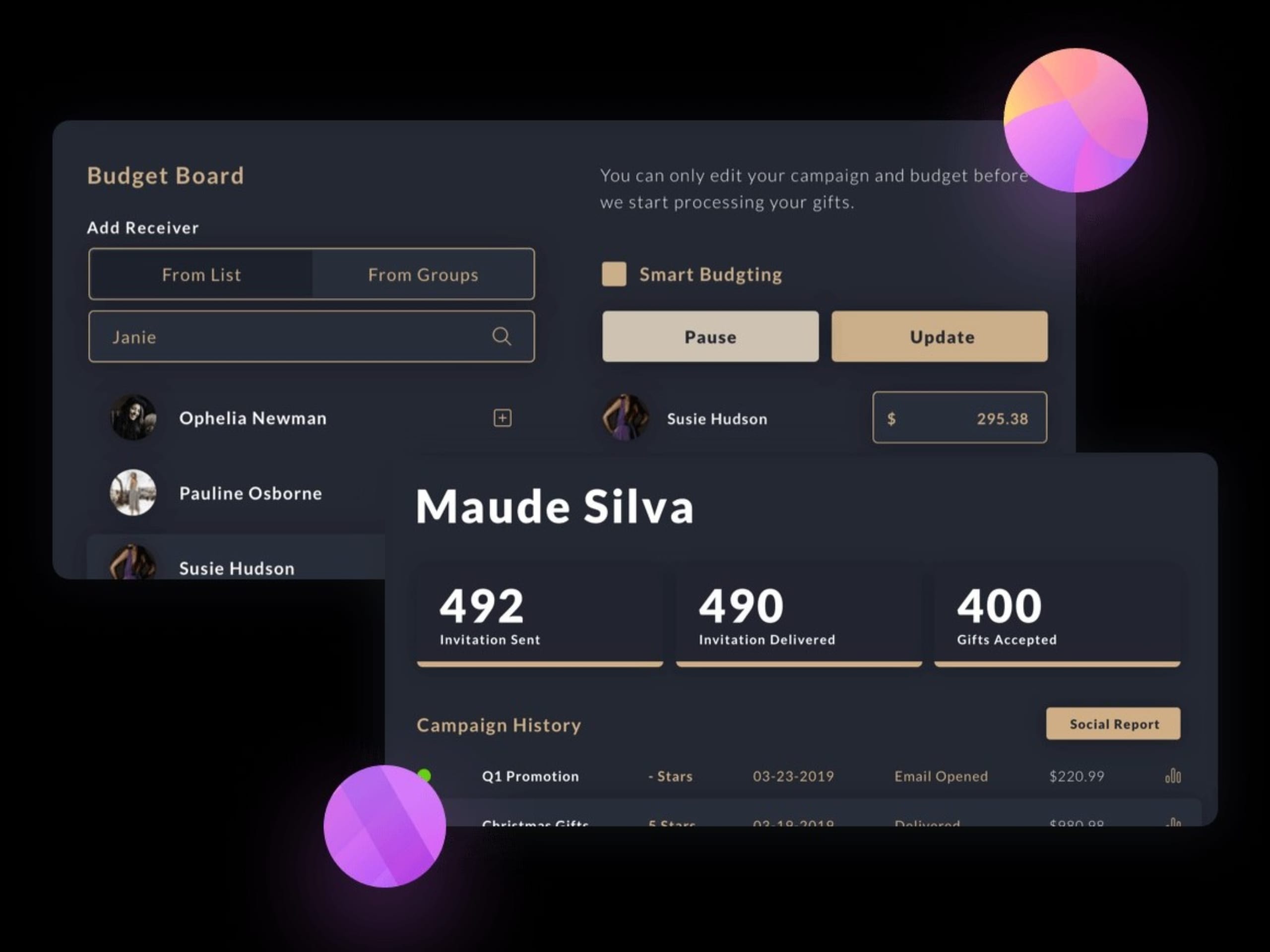 ---
Gifting Automation? Giftpack
Corporate gift market is a great opportunity to advance the industry in general. Coresight research projected that the US corporate gifting market size would hit the $242 billion mark by 2021 and grow at an 8.1% CAGR to reach $306 billion by 2024. Especially with AI solution, Giftpack is your first choice to personalize your corporate gifting program.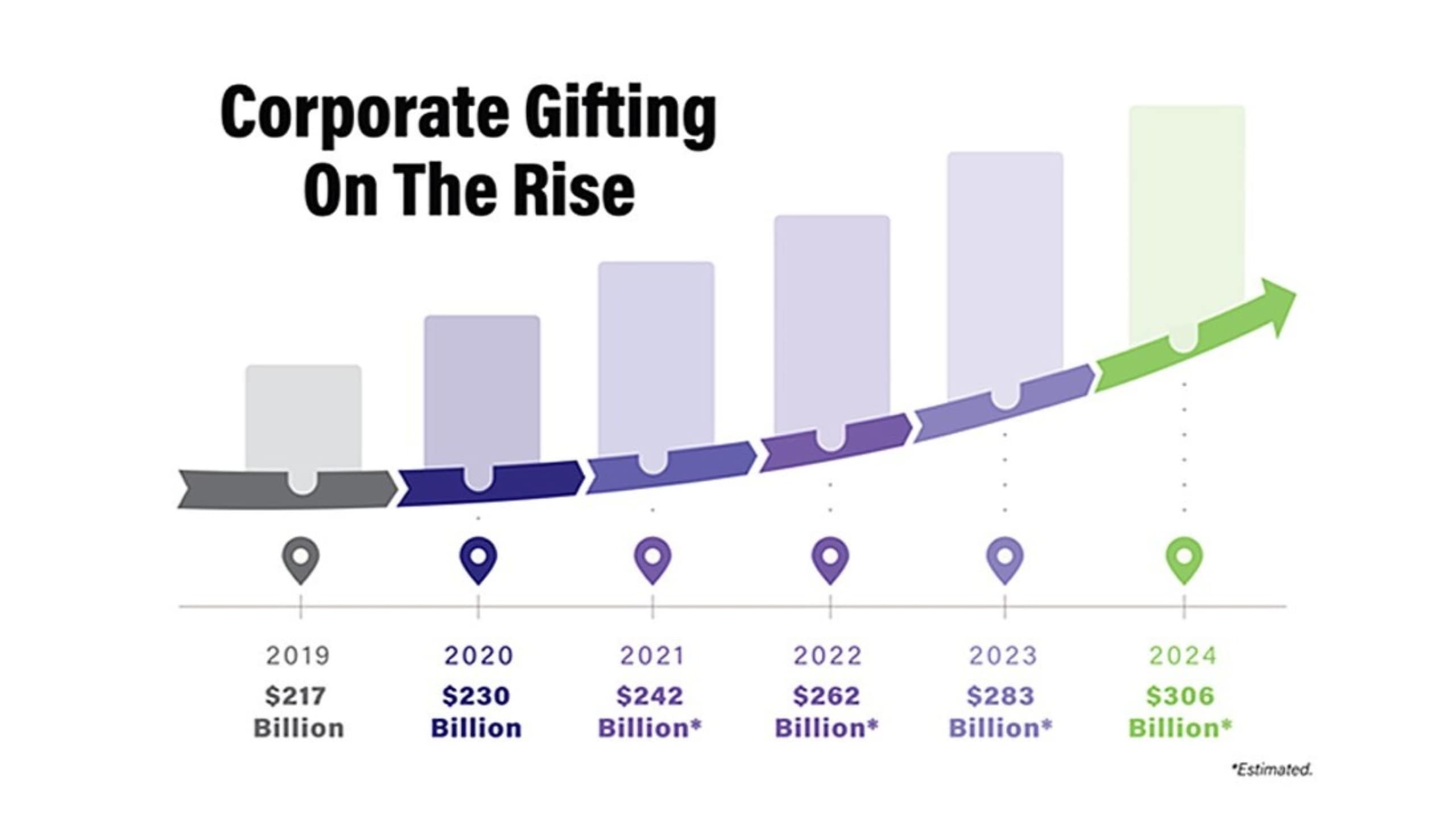 All these 4 major benefits combined — AI-powered business gifting platform like Giftpack provides real personalization at scale. We make the concierge corporate gifting service just one-click away. That's the vision of Giftpack and the future of corporate gifting for sure.
If you've ever thought of gifting automation, please don't hesitate to knock on our door. Simply sign up, or even type your messages in the chatbot we implemented on our website, our team will always be there answering your inquiries.
Thinking about gifting? Giftpack.