As the holiday season is approaching, how will your team celebrate? Many corporations have no choice but to cancel the Christmas party or annual dinner due to the pandemic. Although it may come as a disappointment to team members, there's another way to show appreciation for their resilience during this chaotic year. Recognize their hard work and reward them for their efforts with tailored gifts fitting their needs.
Have you ever thought about hiring a Gifting Specialist but don't know where to start? No worries, Giftpack's got you covered.
Since so many of you are curious about how our AI-powered gifting service works, we are offering a free demo called "Your Personal Gifting Specialist" so you can get a taste of our first-class corporate gifting experience without feeling a need to commit to our service. We want to spread the excitement of personalised gifts to as many people as possible during this holiday season and bring joy to people's lives.
It only takes a minute or two to fill in Personal Gifting Specialist questionaire and we will find the perfectly-matched gifts for you or your recipient. Don't believe it? Give it a try then.
Step 1
Go to our website and you will see the "Try for Free" button right away. Click the button and a new tab will appear.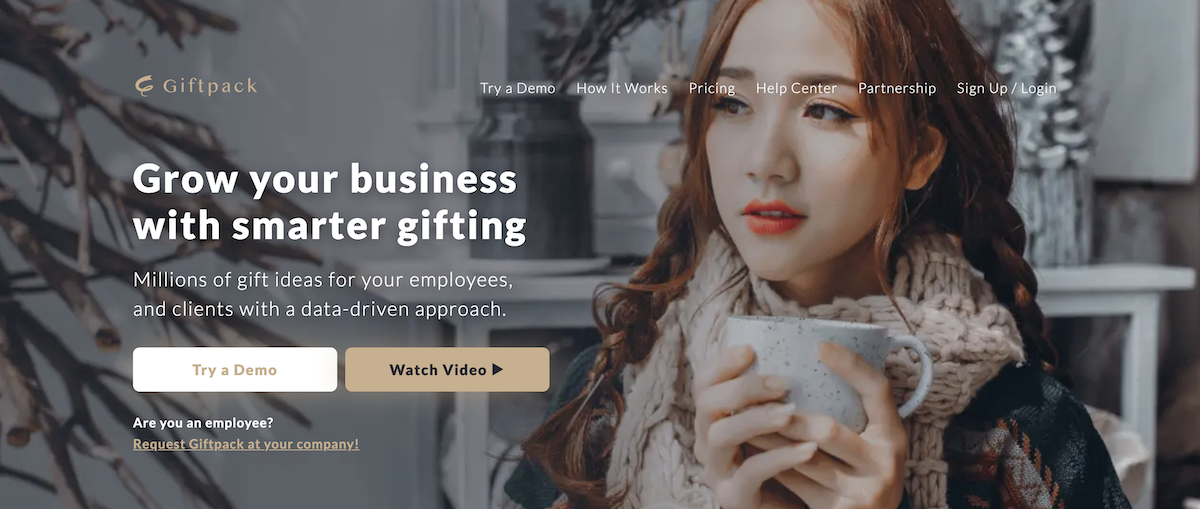 Step 2
Then click "Sure" or press "Enter" to start the journey.
Step 3
Answer a couple of simple questions so we know precisely what you are looking for. Here are some of the examples:
Step 4
The "Gifting Specialist" will generate the gift options for you in 2 hours so please check your email inbox later.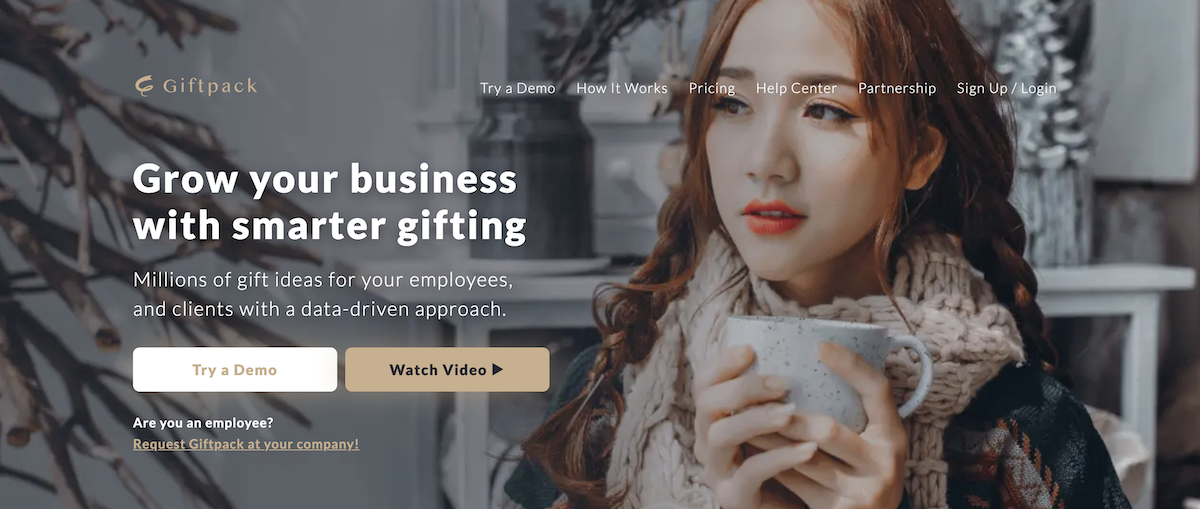 Each employee is unique and deserves a gift that suits them perfectly but we also understand how time and energy consuming it is to select personalised gifts for the whole team. With Giftpack, we make sure your employee gifts budget is well spent and the gifting experience will be a pure joy. We offer customized corporate gifting solutions so you can elevate the employee experiences without the hassle, just like having an in-house gifting specialist.
Try our free demo now!