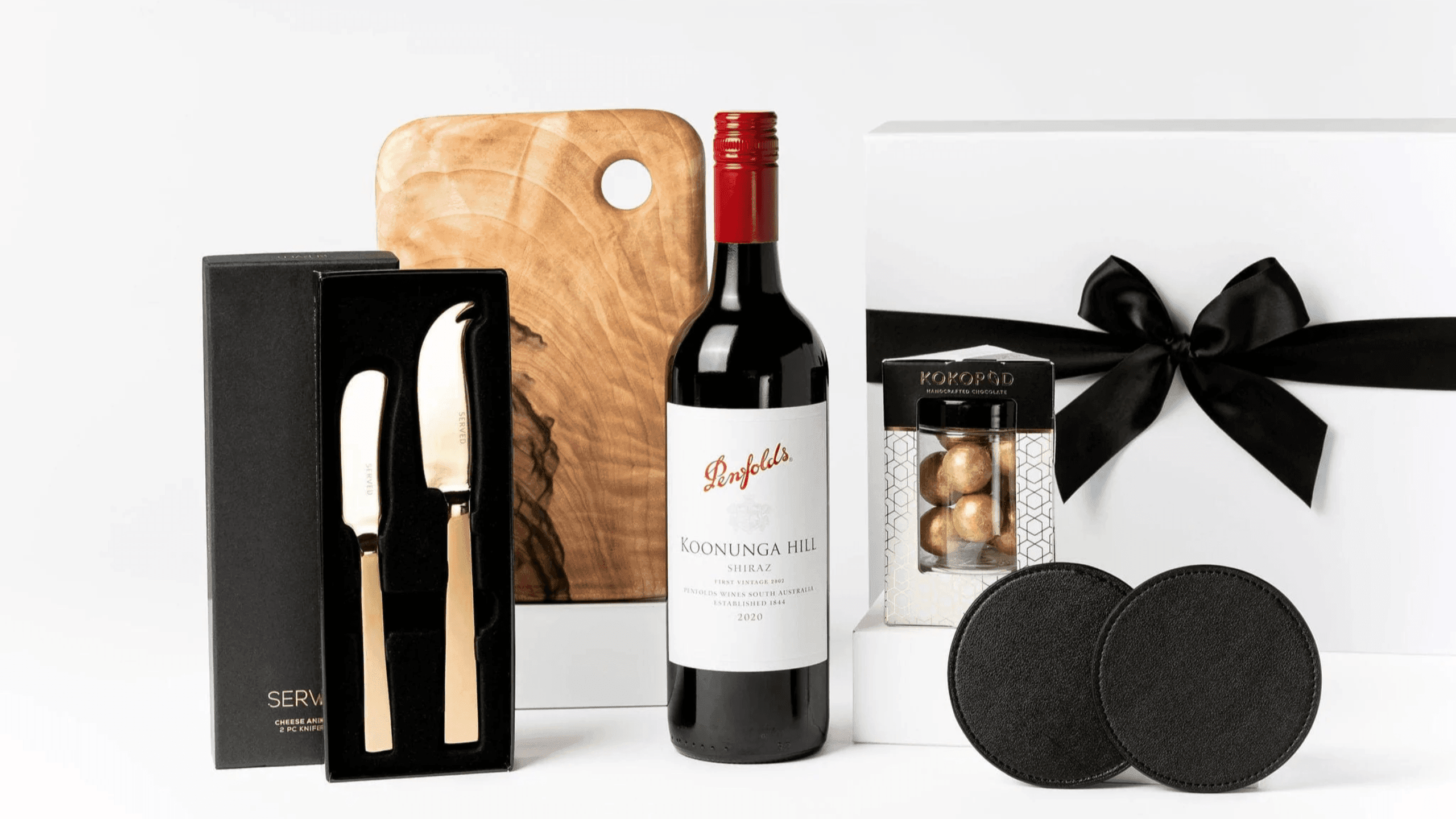 Luxury corporate gifts are expensive gifts given to important clients, vendors, industry contacts, and employees. Whether you are looking to close a sale, encourage customer retention, or drive new business opportunities, luxury corporate gifts are often a good way to build and improve relationships between businesses and individuals.
As in a world of increasing competition, a thoughtful gift can make you stand out from the crowd and polish your brand reputation. You can definitely reap the benefits from luxury corporate gifts for years to come — only if you take care of your product selection and personal touches of each gift with care.
Observe the winning formula to impress your recipients with these luxury gifting ideas!
---
Why are Luxury Gifts Important?
Corporate gifting is one of the most effective ways to demonstrate how much you value, appreciate, and respect the stakeholders' participation in your business and industry. Investing time and resources into sending present signals that your business is putting effort into maintaining the relationship.
Moreover, sending gifts embarks a closer connection between the recipient and the giver. Clientele is more likely to consider using your company's services or offer their services for your use when you give cause for gratitude.
---
Choosing the Right Luxury Corporate Gift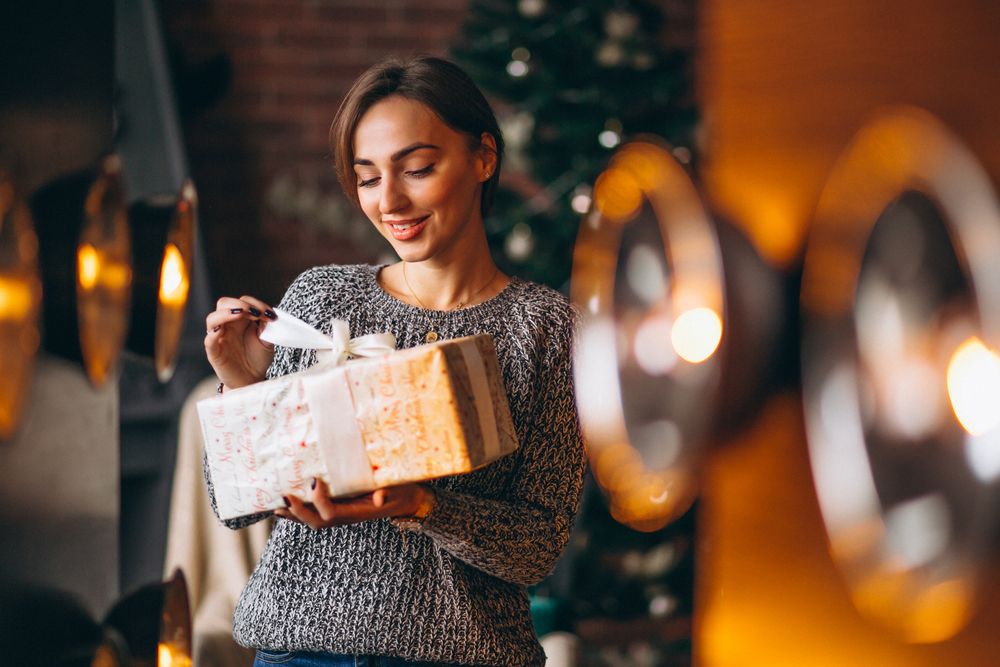 When it comes to luxury corporate gifting, every decision counts. The right gift has the potential to enhance relationships and convey your appreciation effectively. Consider the recipient's preferences, for a gift that aligns with their tastes and interests speaks louder than a generic one.
The occasion, too, plays a significant role in gift selection. A festive season might call for more traditional, celebratory gifts while a business milestone may necessitate something more personalized and reflective of the achievement.
Moreover, think about the message your gift conveys. It should represent your brand's values and the relationship you share with the recipient. A luxury corporate gift with your logo subtly incorporated not only aids in brand recall but also leaves a lasting impression of your business's exclusivity and class.
Types of Luxury Corporate Gifts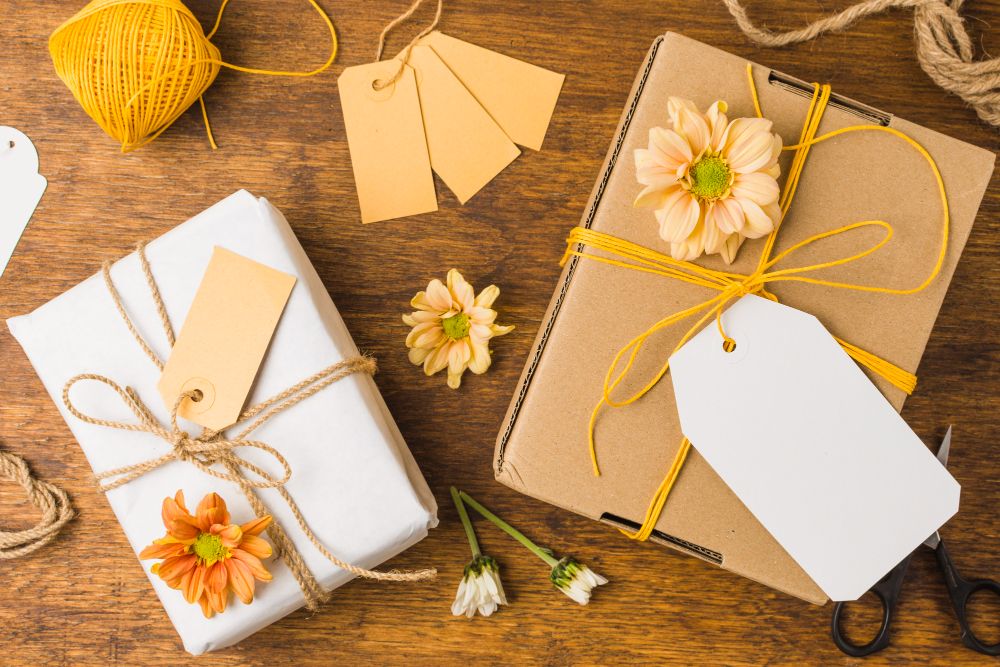 Luxury corporate gifts come in a wide array of categories, each one tailored to suit different preferences and needs. Luxury tech gifts, such as high-end headphones or sleek smart home devices, are perfect for the tech-savvy recipients who appreciate the latest in technology.
Alternatively, luxury eco-friendly gifts could range from high-quality organic gourmet hampers to bespoke sustainable lifestyle products, appealing to the environmentally conscious. For those who spend significant time at their desks, luxury office gifts like personalized stationery sets or high-end desk accessories can add a touch of elegance to their workspace.
High-end corporate gifts aren't just limited to the above categories. Depending on the recipient's interests, custom golf gifts could be a hole-in-one choice, while a premium drink set or luxury food gifts might be just the ticket for the culinary connoisseurs.
---
Five High-end Luxury Gifts for Clients
From kitchen wares to tech products, here is a selection of top-tier gifts to pamper your recipients.
1. Harlan Estate 2003 Red Wine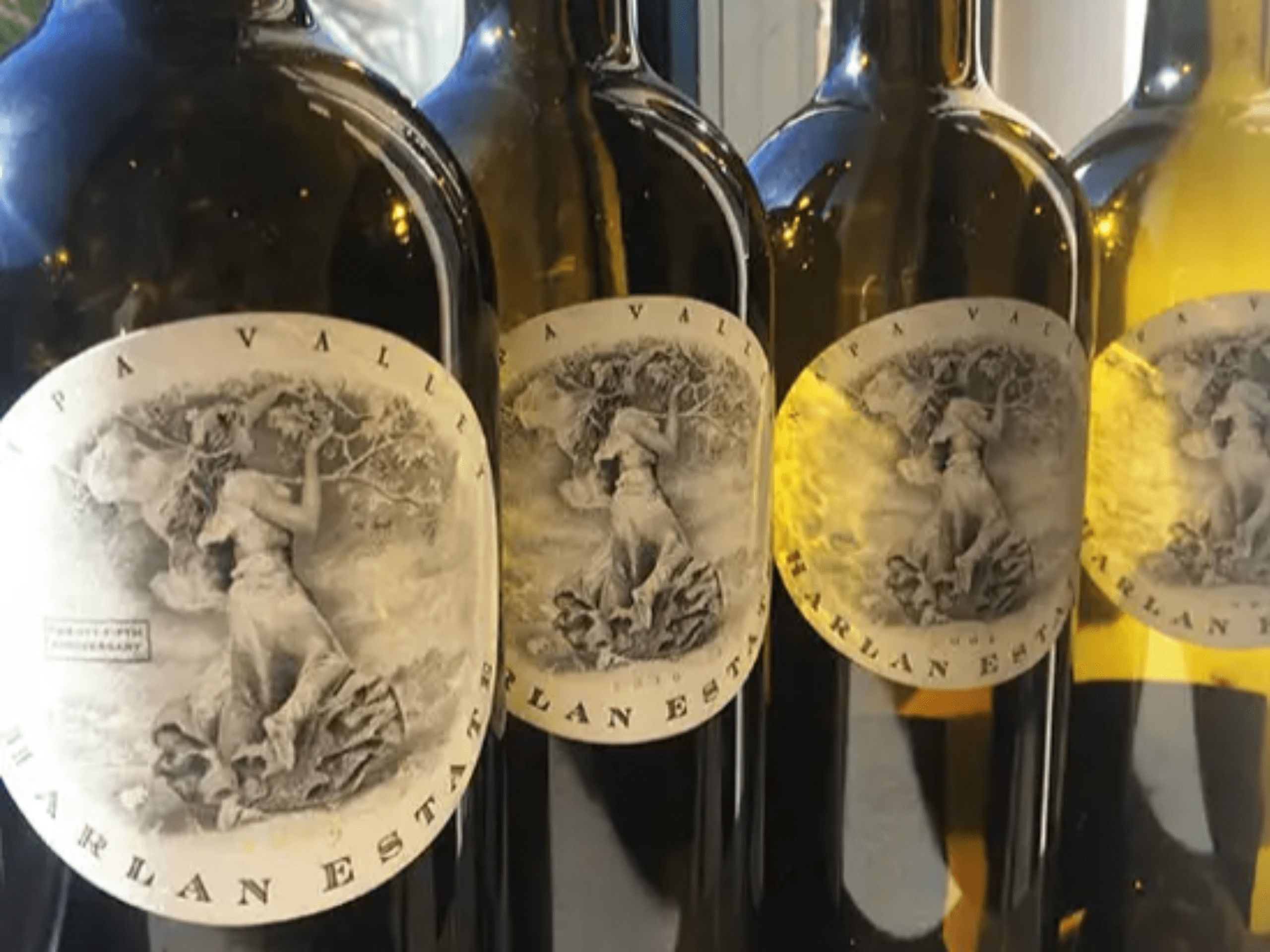 Is your client a wine aficionado? This wine shines with a deep garnet-black color with a purple rim. Comparably simpler, fruit-forward nose with aromas of blackberry and warm cassis plus a touch of star anise. This ultra-full-bodied style of wine can't be more enjoyable on a Friday dinner steak night.
2. Infrared Sauna Blanket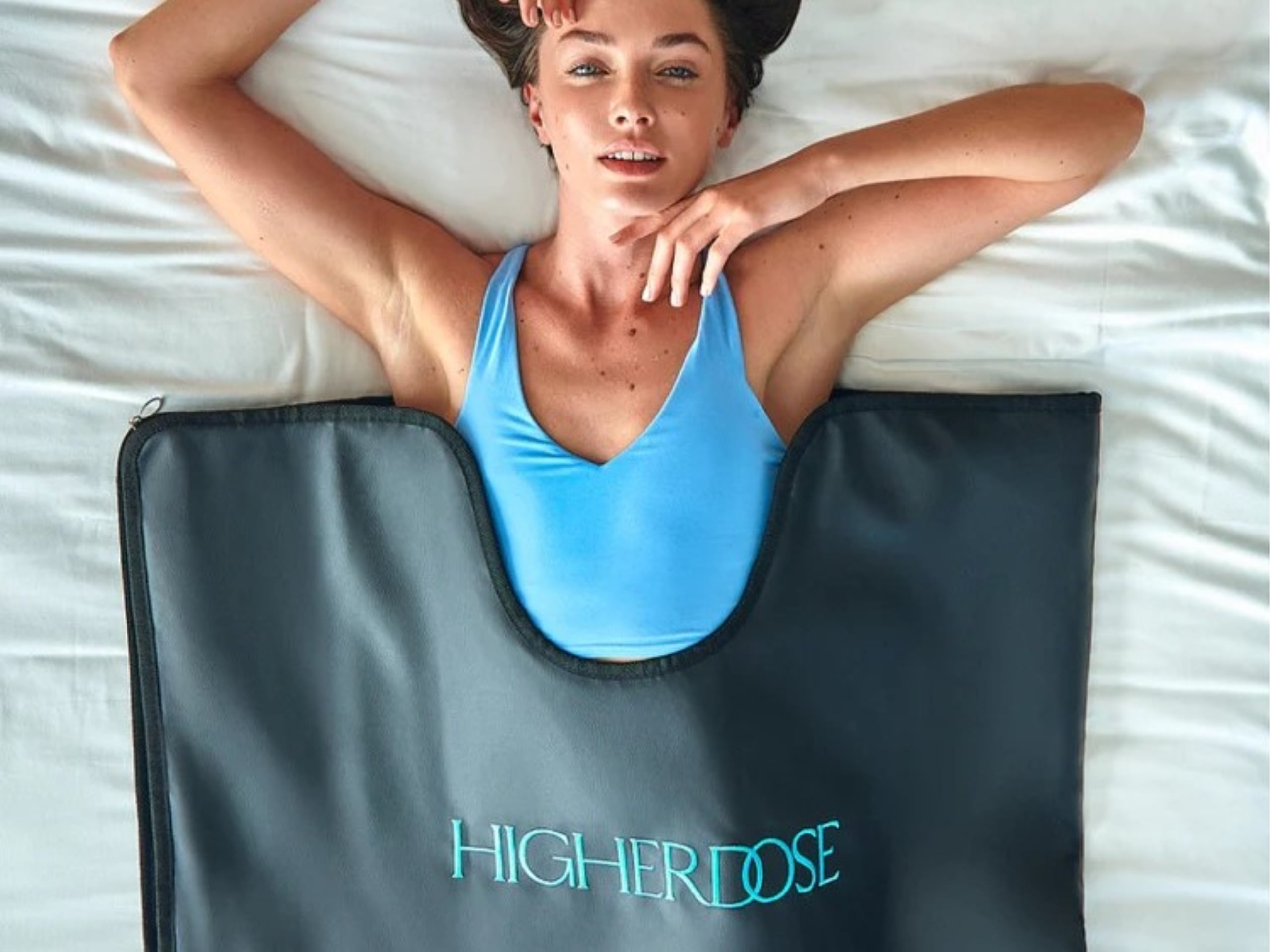 Why not get a sauna blanket for your VIPs? Your business partner might be too busy to go to a sauna House for a regular body detox. There are many benefits for a sauna:
Elevates the body's thermal energy
Enhances deep relaxation
Promotes glowing skin
Improves circulation
Far infrared rays may help deliver a deep detoxifying sweat and allow bodies to push out heavy metals and increase heart rate for a healthy glow. Show care to your clients' health by sending this infrared sauna blanket!
3. Bass HiFi in Ear Monitor Earphone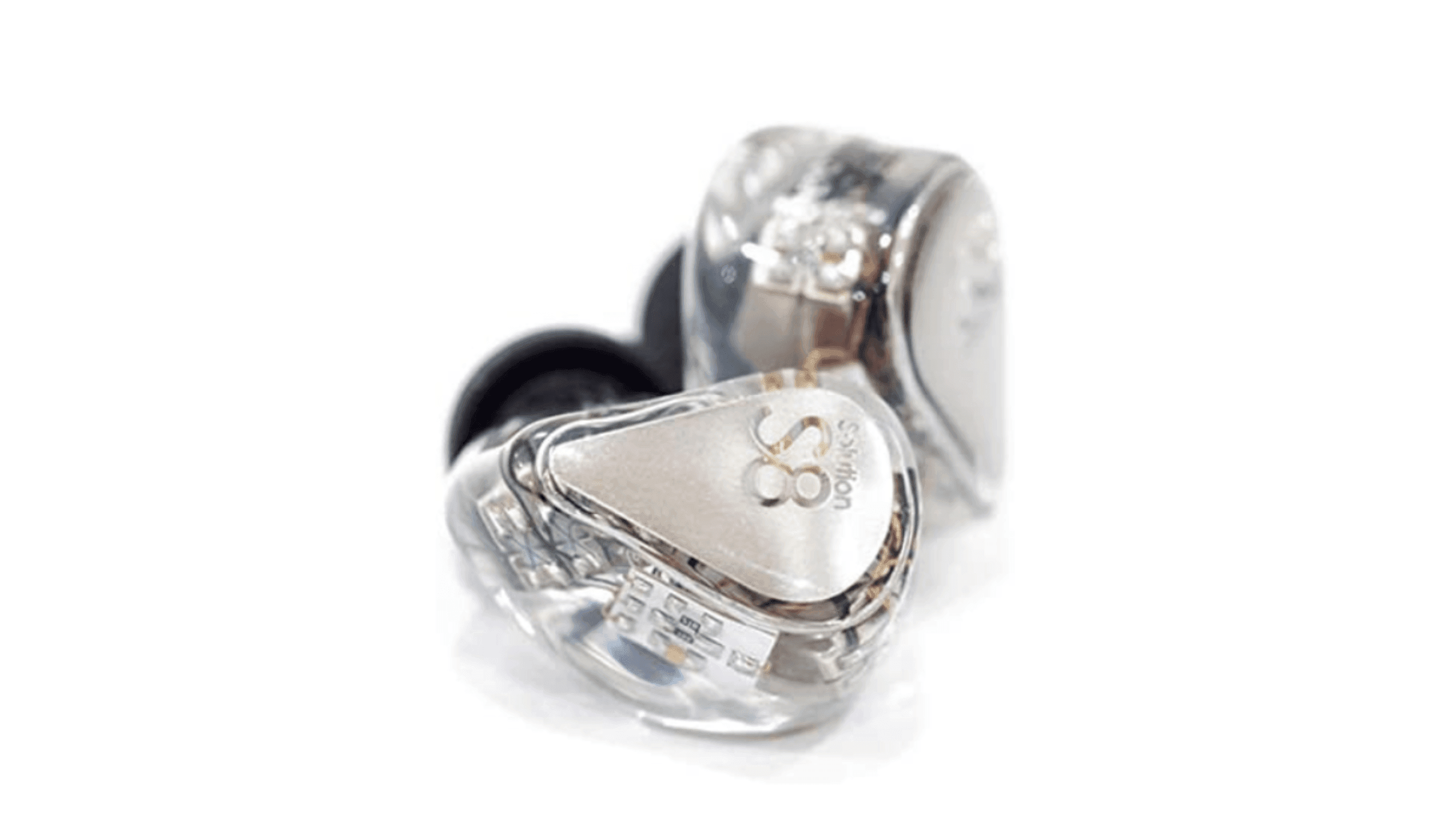 This built-in ear monitor earphone has amazingly detailed sound quality, excellent imaging, and good bass and treble extension. Company leaders are constantly taking phone calls and or frequently being in meetings. The above average soundstage and high tech function made handling sound at ease.
The product has been receiving good reviews. "The sound overall is very detailed. The lows are just right, the mids are juicy, the highs - breathtaking." Cash this for your clients real fast!
4. The Forever Sharp French Knives Set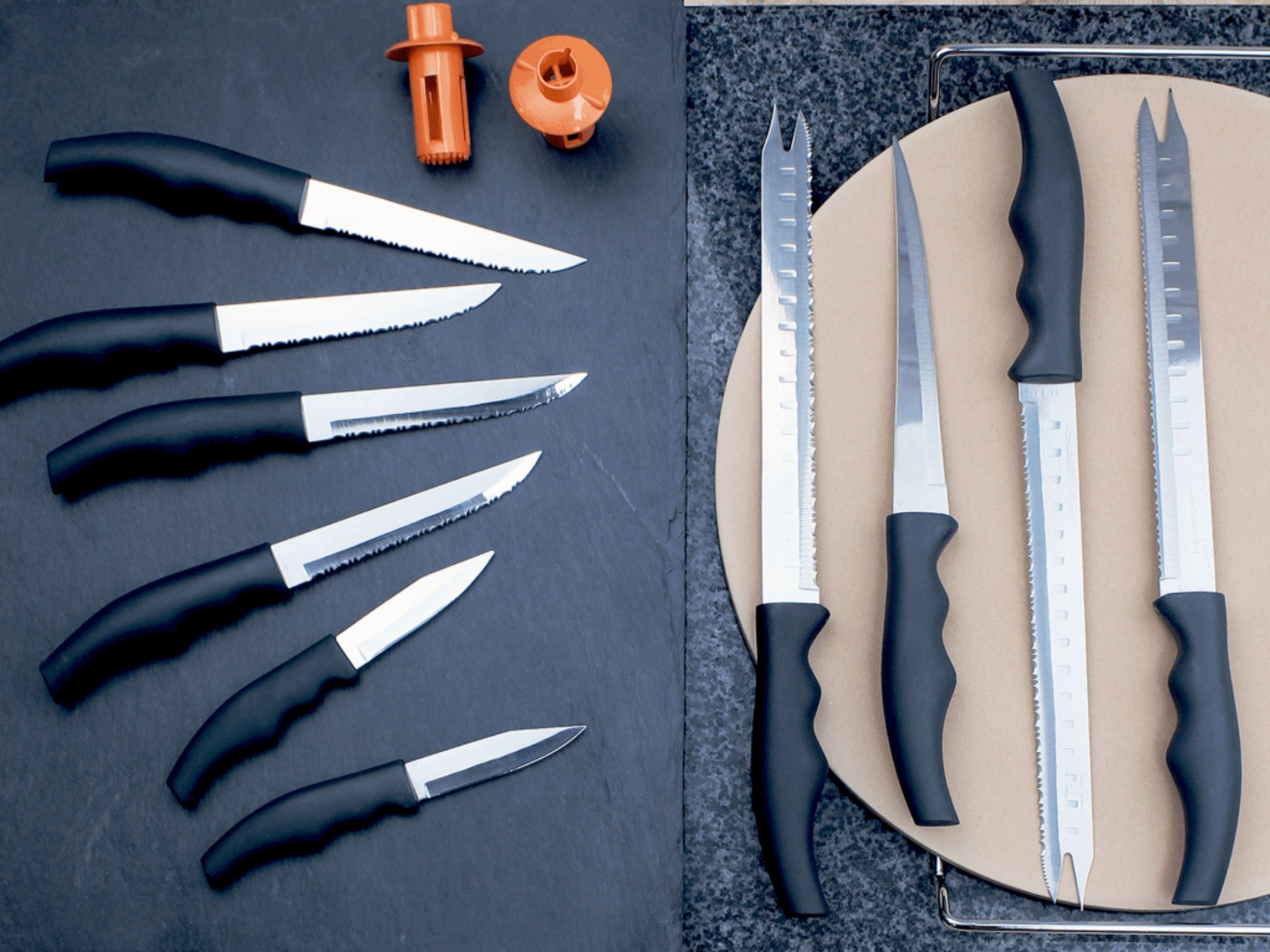 The Forever Sharp French Knives Set is made in Thiers, France, the knife is made with state-of-the-art laser-cutting machines that retains its razor-sharp edge for 25 years. Moreover, the two-piece ergonomic handle provides comfort and ideal leverage for chopping or slicing. This knife set helps with cutting, chopping that needs to be done. It also easily handles delicate food like tomatoes and cuts bread without smashing the loaf. Your recipients will be more than delighted to receive this knife set and appreciate you making their food prep a lot easier!
5. The Perfect Ice Cube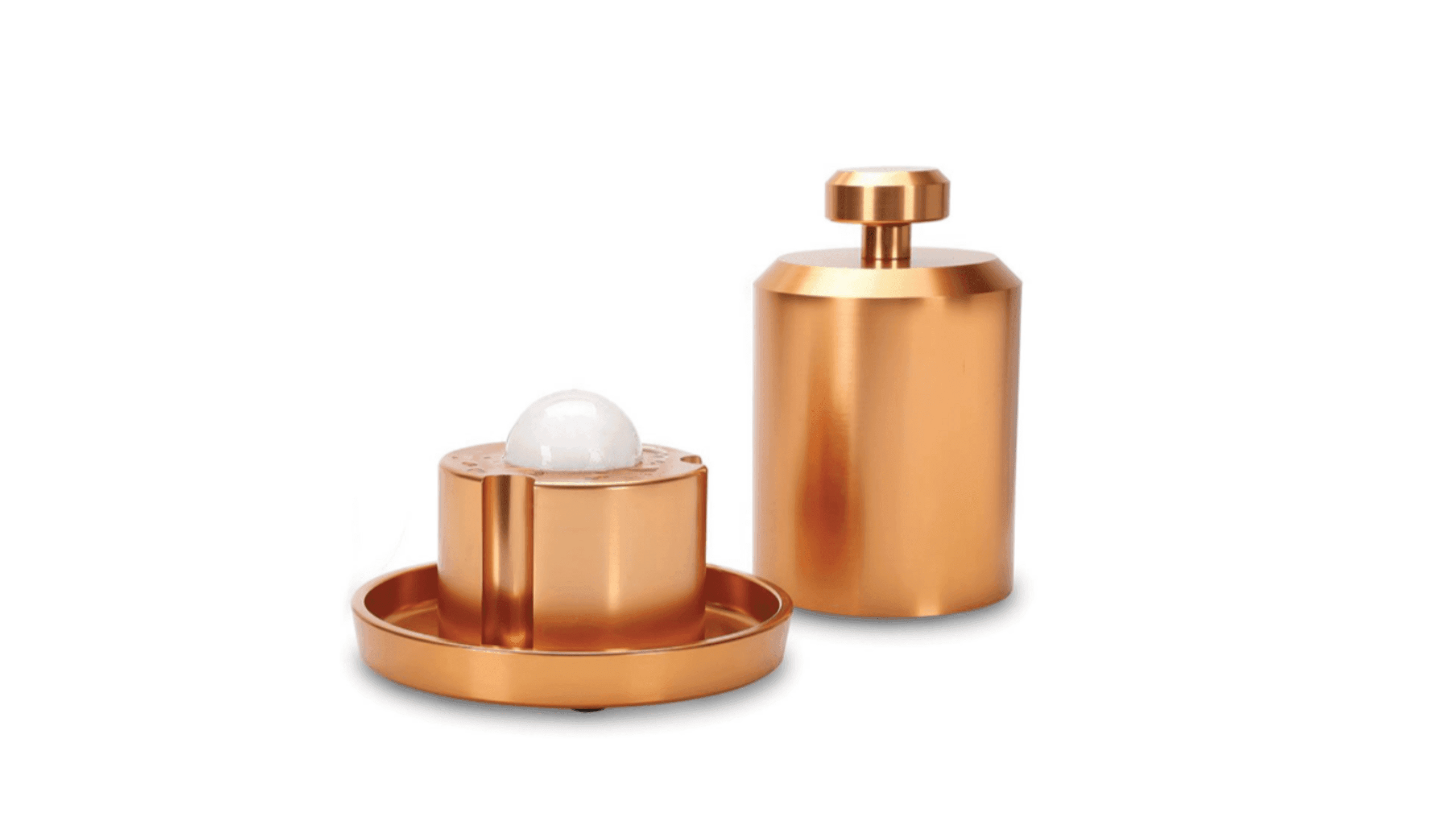 "The Perfect Ice Cube" a fun novelty item perfect for recipients who own a home mini bar, or for those who enjoy making their late-night sips from time to time. The distinctive copper design makes the happy hour fun in more than one way. With less surface area and a slower melting time than conventional ice cubes, the sphere chills a preferred drink faster while ensuring minimal dilution. Recipients will love this top-of-the-notch product!
---
Five Luxury Corporate Gifts for Employees
When it comes to recognizing the hard work and dedication of your employees, luxury corporate gifts can make them feel valued and appreciated. These high-end gifts can be tailored to their preferences, making the gesture even more meaningful. Here are some exquisite selections based on the types mentioned:
1. Tech-Savvy Sophistication: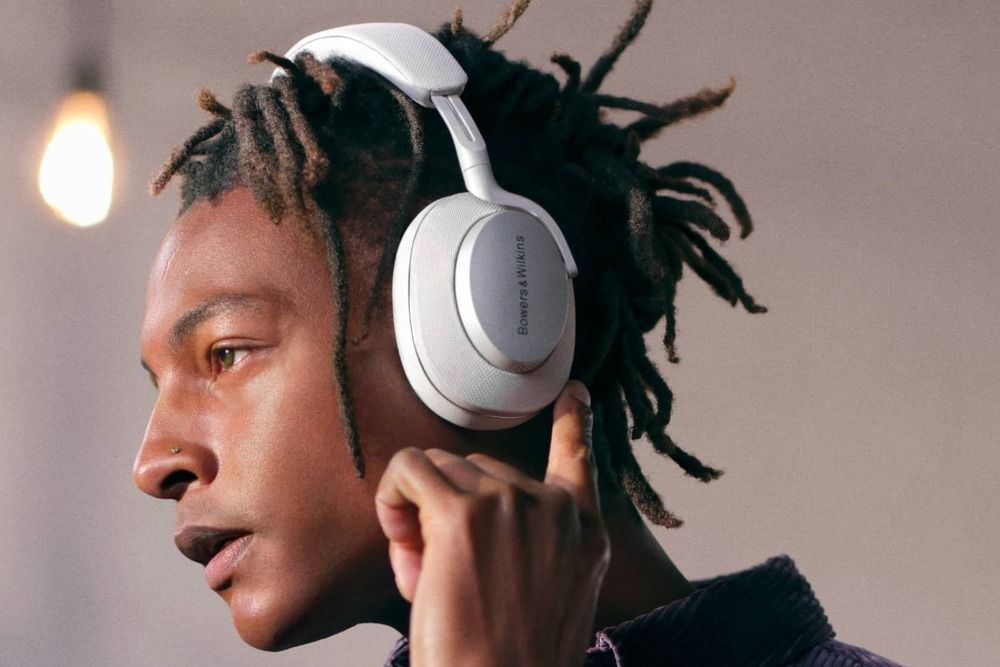 The Bowers & Wilkins PX7 over-ear wireless headphones are perfect for those who are always on the move, these headphones offer adaptive noise cancellation, ensuring a personalized listening experience. Their durability and long battery life are ideal for long workdays.
2. Eco-Friendly Elegance: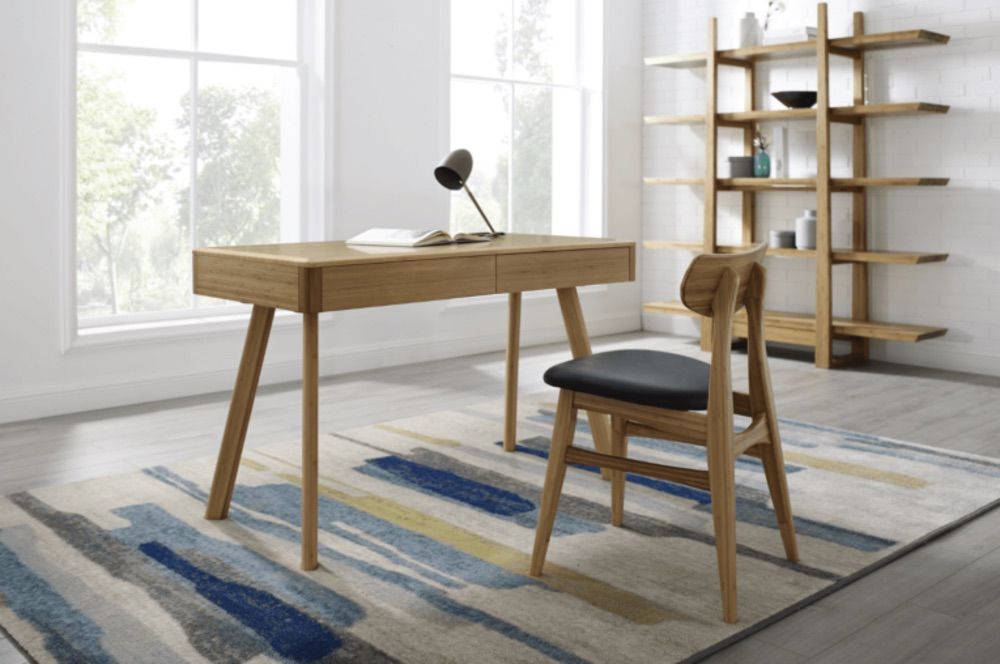 The Jasmine Writing Desk is crafted with sustainably sourced bamboo, making it not only environmentally friendly but also a stylish addition to any work space. With its cord management, it also offers convenience for your employee's home office.
3. Workspace Wonders: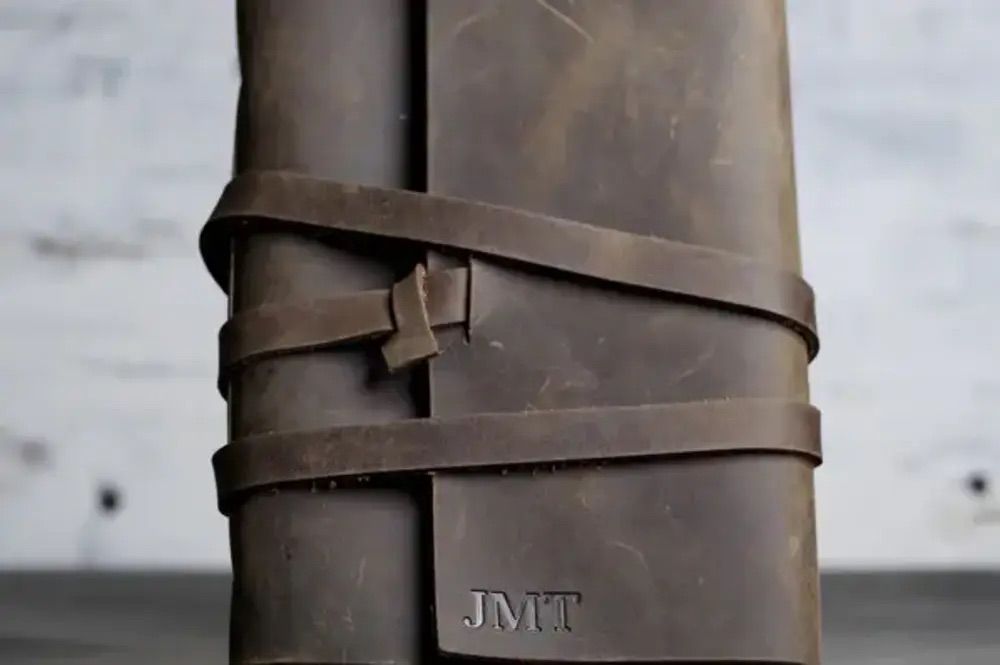 The Personalized Leather Journal is crafted from durable full-grain leather. Whether personalized with initials or an inspirational quote, it is designed to endure a lifetime of adventures and features a traditional leather strap for secure closure.
4. For the Golf Enthusiasts: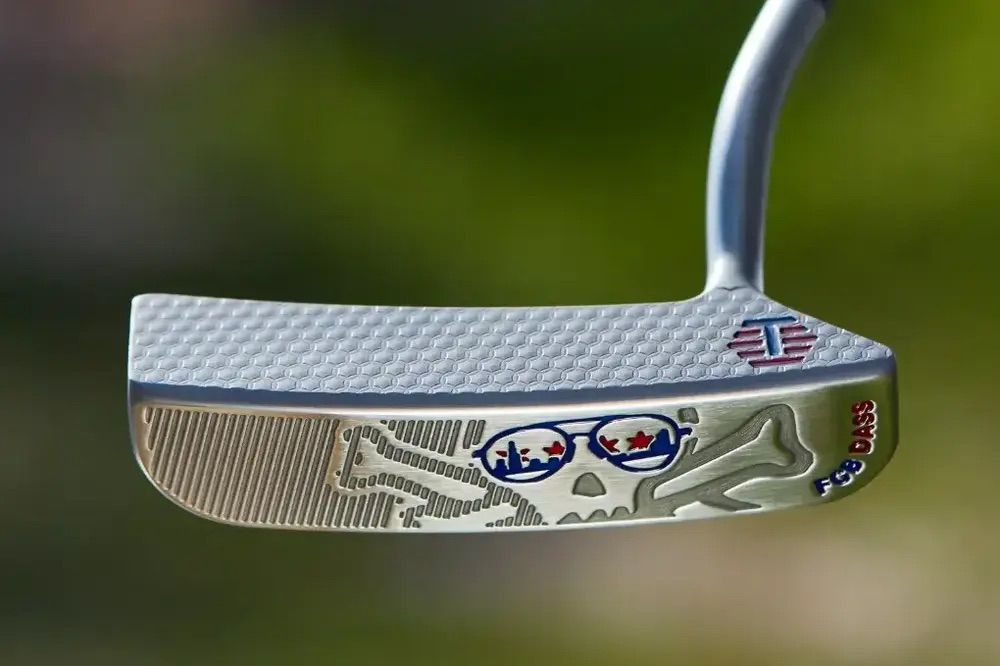 Custom Golf Putters from Bettinardi are made with precision and personalized for grip comfort, this golf putter is for those who enjoy a relaxing game after work.
5. Culinary Delights: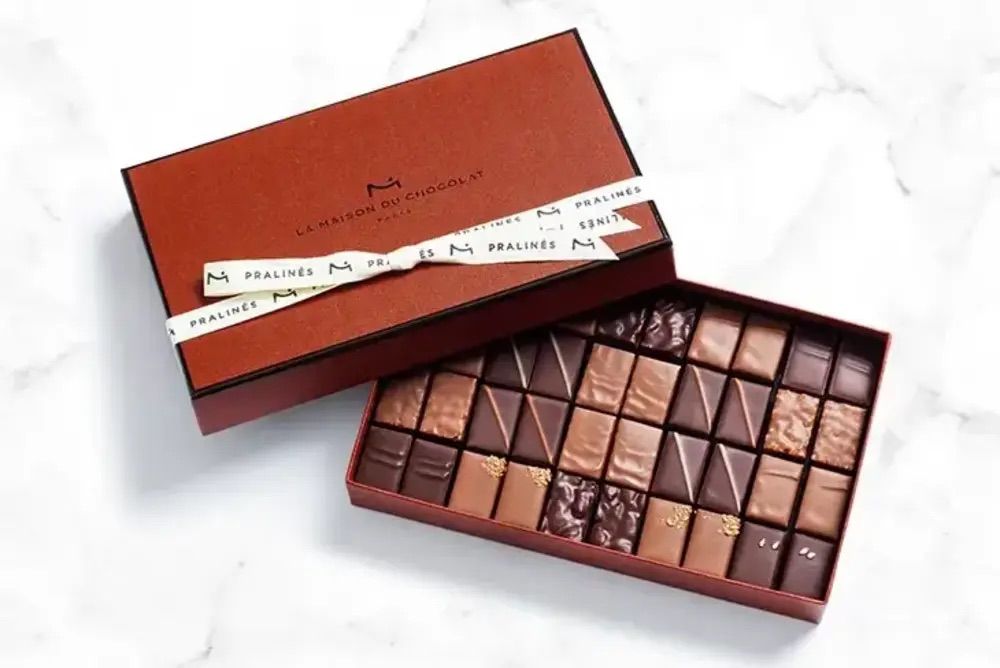 A Gourmet Chocolate Gift Box can satisfy the sweet tooth of your employees with a selection of world-class chocolates, truffles, and more.
---
How to Personalize Luxury Corporate Gifts
Personalization is what turns a good gift into a great one. It demonstrates a level of thought and effort that goes beyond generic gifting, and in the world of luxury corporate gifting, it can make all the difference.
To begin with, get to know your recipient. Do they have a hobby they're passionate about? Or a particular taste in food or beverages? Use this knowledge to select a gift that aligns with their personal interests and preferences.
Moreover, consider customization options like engraving their name or initials on the gift. Many luxury corporate gifting companies offer this service, transforming a high-end item into a personal keepsake.
We excel in providing both automation and personalization in the corporate gifting process, taking the burden off your shoulders while ensuring a highly personalized and memorable gifting experience.
Set up a streamlined process with Giftpack to make corporate gifting effortless. We offer a variety of items to choose from, so that there's no need to pick gifts from different stores in order to appeal to individual client's tastes. Most importantly, we simplify the process of gifting for all kinds of events. Check out how it works with Giftpack's AI gifting solution!
Make your gifting efficient and improve employee attrition rates with Giftpack AI.
Visit our product page to unlock the power of personalized employee appreciation gifts.