While everyone has gotten used to the post-pandemic working style – work from home (remote), executives are expecting to change or have already changed their policy again. Big tech companies like Apple, Google, Microsoft have announced that by summer 2022, they will be requiring employees to return to the office at least 3 days a week, also known as the hybrid working model. Some other companies are even asking employees to come back to the office full-time due to their business operation.
In a survey conducted by Microsoft, about 50% of leaders say their company already requires or is planning to require employees to return to in-person work full-time. Meanwhile in the same report, 52% of the employees desired flexibility, which means they want fully remote work or hybrid style.
This contrast of feeling between employers and employees quickly became a challenge for companies to start making their employees return to the office for work. In this article, Giftpack is going to talk about how you can ease the pain for employees on your new return to office policy and 5 gifts that will help make returning to office easier.
---
Statistics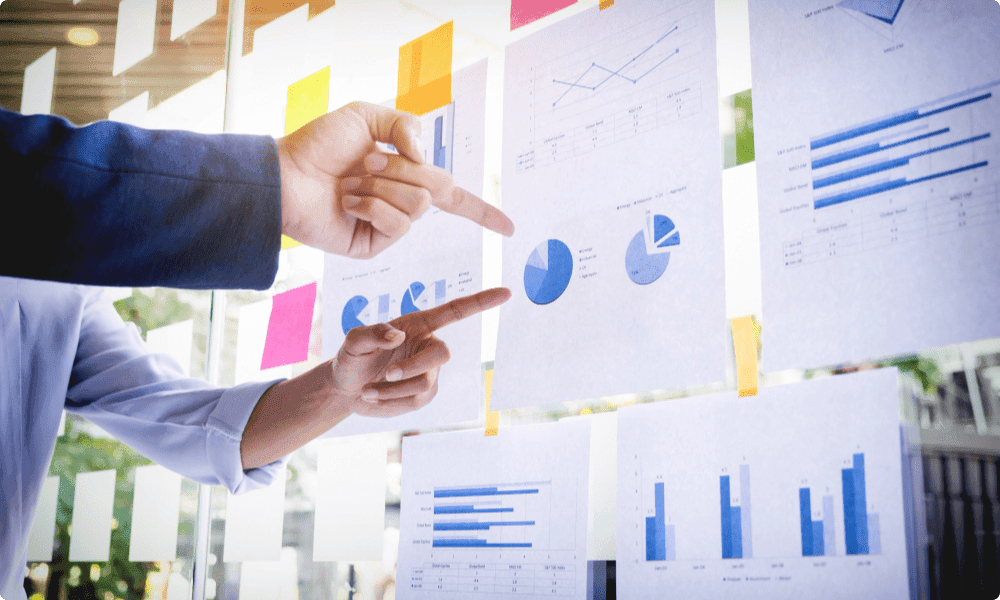 Remote work, which allows employees to work from anywhere outside of the traditional office environment, has become a common practice in the United States. A recent survey found that 58% of people, or about 80 million people, now work from home. This shift has brought about a number of changes and benefits, but also challenges, for both employees and employers. The benefit is that there is a 62% productivity increase in remote workers, while the challenge is that 60% of remote workers feel less connected to their coworkers, which can be found in this source.
Let's take a look at some more data from a survey conducted by Institute for Economics at the University of Chicago to understand the current situation of the workforce:
During COVID-19 close to 70% of full-time workers are working from home.
As COVID-19 is finally slowing down, companies are allowing employees to return to the office for work, many encouraging them to do so. But in the past 2 years, there was a point where 70% of the full-time employees in the US workforce worked from home. Of course, this is excluding industries like food and beverages, and services that require physical human contact.
92% of people expect to work from home at least 1 day per week even after COVID-19 is gone.
People have gotten quite used to working from home. It does have its perks, but from the statistics you can see that people are still ok with coming back to work in the office for 4 days in a week. Going deeper, 80% of this same group of people expect to work at least 3 days from home per week. This indicates that working in the office for 2 days is largely acceptable by many.
23% of those surveyed would take a 10% pay cut to work from home permanently.
One of the most interesting statistics here! Some people will rather get paid less to fully work from home. Looking at this statistic from the opposite angle, you will see that the rest of the 77% people will not give up money in exchange for work from home permanently.
81% of the employees believe their employer will continue to support remote work after COVID-19.
Needless to say, the influences that COVID-19 has brought to the workforce is global. Most employers had experienced having to let their employees work from home. Regardless of the change of employee productivity and engagement, employers must choose whether they will continue the full-time remote work style, or work out a hybrid style, or completely return to the office.
---
Do your employees want to return to the office?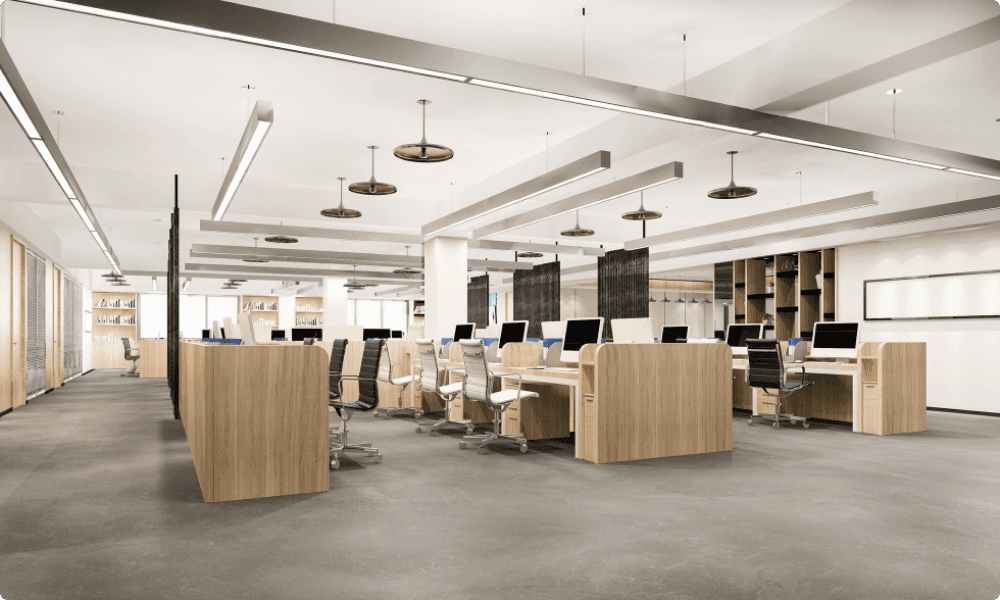 This is not a question for the employers to answer, or even make an educated guess. It will be the best if it's coming from the employees. Many corporations understand the importance of how employees feel, so they conducted surveys on their own employees about returning to the office to work.
For example, Slack interviewed their 9,000 workers in six different countries. In the survey, they found that 72% prefer a hybrid remote-office model, while only 12% prefer to come back to an office setting. Other than that, they also found that 13% want to be given a choice to WFH or in the office at any given time.
Another example is PwC, they also conducted a similar survey on 52,000 people across 44 countries and territories about the future of work, in which they found 45% of the them stated that working remotely is a must.
With the information above, the conclusion is that most employees don't want to return to the office to work full-time. But this does not mean that they don't want to go to the office at all. Next, let's look at reasons why employees consider staying home to work.
---
Main reasons employees are having second thoughts on returning to office.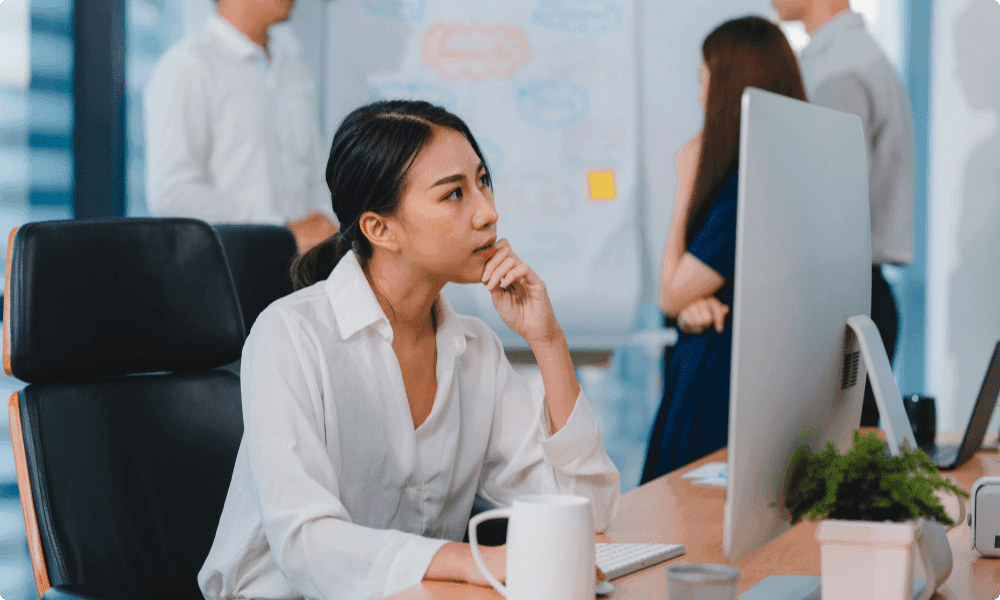 To figure out how to make your employees feel great about coming back to the office, you must first understand why they don't want to in the first place, or at least what concerns them. Giftpack will talk about a few things that your employees might be thinking about:
Remote employees save an average of 40 minutes daily from commuting.
Traveling between work and home can be very time consuming. Imagine spending 40 to 60 minutes a day to get to work and back home, that is 1/8 of the total daily working hours. Moreover, some of your employees might not be as fortunate to live close to the office, so they could spend even more time commuting. That's why they prefer working from home.
Remote employees are saving close to $6,000 per year.
Speaking of saving time, remote employees also save money! The 2 categories that save the most money are food and gas. Many of your employees might have the pressures from housing loans, education loans, and other financial matters, so saving money could be their top priority. Perhaps they just want to use the money that they saved up for something fun like a family vacation, or holiday spending, etc. Encourage them to consider putting a portion of their savings into a high yield savings account for better returns, ensuring their hard-earned money grows steadily and secures their financial future. This way, they can allocate funds for exciting endeavors like family vacations or holiday spending without compromising their financial stability.
Better for the environment.
Another important thing is that people are more aware of issues caused by global warming and other activities. More and more people are choosing to live an environmentally-friendly life to decrease the amount of pollution. Results being driving less, using less electricity, etc. With this reason, returning to the office to work can directly go against their wills and beliefs.
---
What angles can you go in from?
Now you know the main reasons why people are choosing to or prefer to stay home and work. In order to convince your employees that returning to the office is not such a bad thing, you will need to provide a solution to the problems above.
Here are some of the things you can consider:
Provide your employees with a more flexible schedule. Allow them to come in at a later time or leave at an earlier time to avoid traffic, or visa versa.
Provide your employees full commute reimbursement. Remove their concerns on spending money they didn't have to spend if they are working from home.
Make the office a greener workplace. Plant some succulent plants, go paperless, or host volunteering events.
Another angle is social interaction. Many employees miss the social side of office life: 58% are excited to reunite with their coworkers, and 43% are eager to make new friends at work. Employees are human, too, they need social interaction. This is actually a challenge for remote companies. They've tried many ways to help employees stay connected and engaged. However, it can never beat a happy face-to-face conversation.
Asking your employees to return to the office is not to be rushed, it is a long process. The better way is to take things slowly, after all, they have already gotten too used to working remotely.
---
5 gifts that will make returning to the office to work easier for employees
Once you are ready to ask your employees to come back to the office, you must ask nicely. Prepare a well thought out gift or gift box for them so they will feel your sincerity. The 5 gifts below are what Giftpack believes to the most relevant return to office gifts for your reference: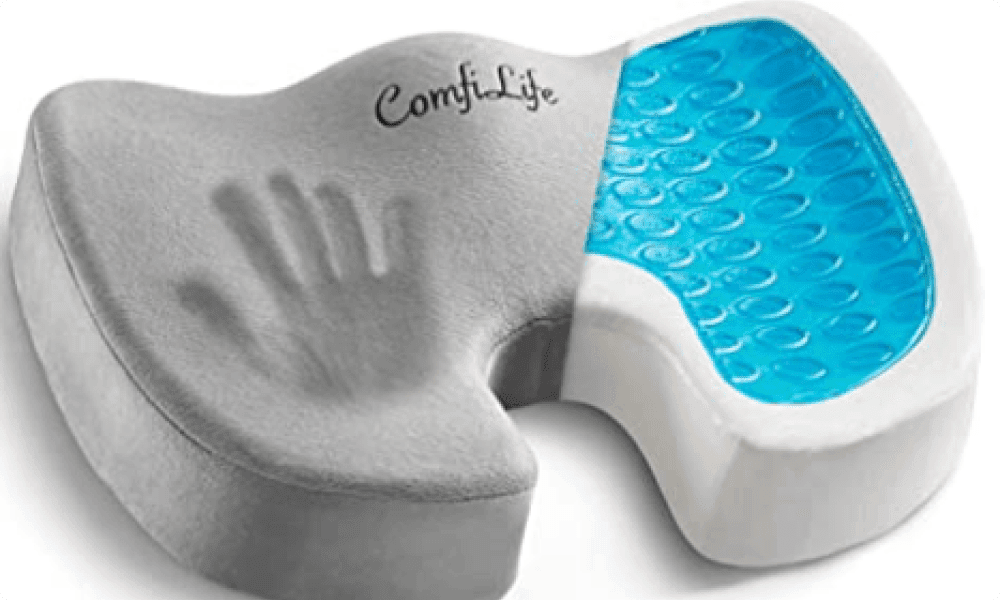 This seat cushion is equipped with a gel core covered in high-density memory foam, making it really comfortable. Not only that, it helps ensure the proper alignment of the spine for comfort while sitting so your employees can sit on it for a long time without feeling painful. It is also designed to encourage proper posture, not to mention, the cushion is breathable and features a rubberized bottom for staying put comfortably.
This wrist pad is designed in ergonomic shape with lightweight gel materials. It protects your employees wrists while they are working and helps reduce the repetitive stress. It is very durable, the unique design of the wrist rest provides upper hand and wrist movement to support superior blood flow and distributed muscular activity. It is also very flexible, and won't overheat during use. It will definitely be a popular gift which also helps in increasing productivity.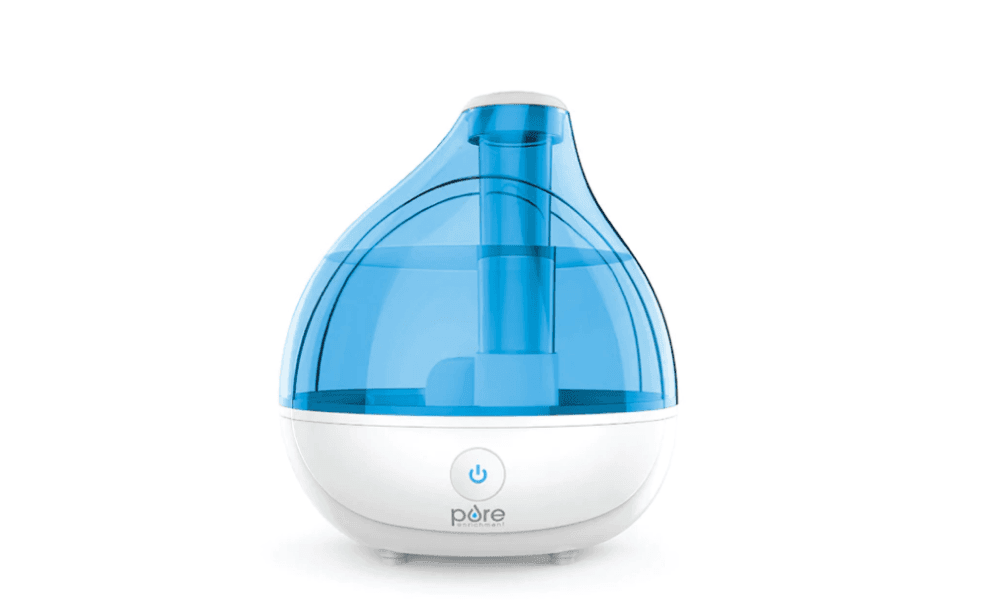 This humidifier has a combination of technologies, able to maintain optimum humidity levels for respiratory health. And it's also beneficial to the skin. With this humidifier, your employees can feel a rest anywhere they set up this machine. The settings are very easy as well, high and low mist settings. Moreover, this humidifier can run for up to 16 hours continuously without needing to refill. And as a tiny detail, it is equipped with an optional night light to help falling asleep easier.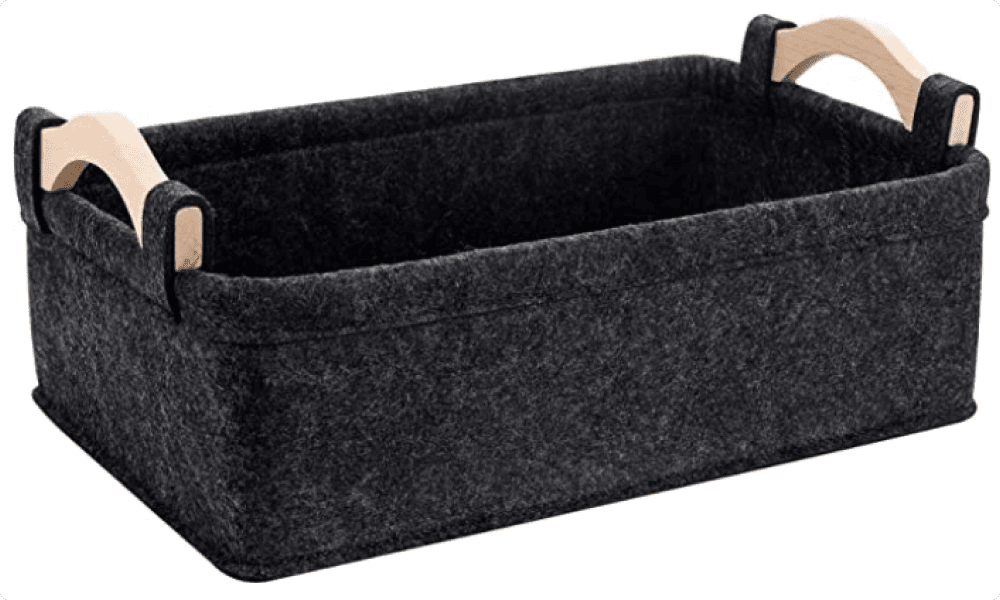 This storage basket is great for keeping this organized. You must have employees who like to keep their desk clean! Not only does it help store things, it also has great design that will make your employees' desks more fashionable. It is available in a variety of colors and in sizes that In addition, this basket is also great for organizing closets, drawers, pantries, and kids' rooms.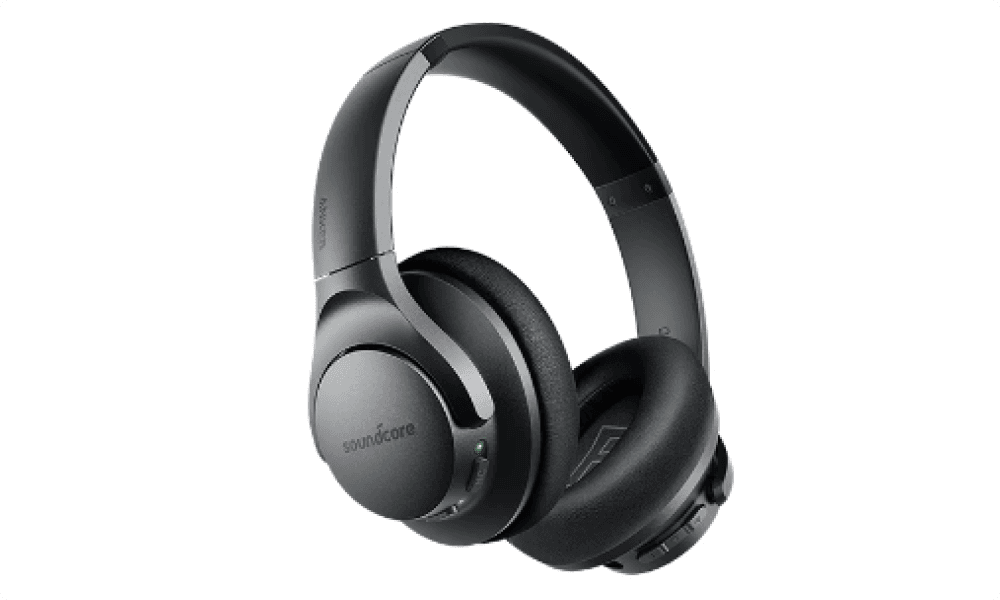 This headphone is designed to reduce ambient noise where even a room full of screaming kids won't be able to bother you. Offices are usually pretty close to streets and roads, which makes it harder for your employees to keep out the noise in the city. The headphone is exactly what they need to stay focused, it delivers superior sound reproduction with crisp high end and full, dynamic bass. It also has an adjustable headband for comfort that's on par with their superior sound quality. So it won't be a problem if you employees want to wear headphones all day long.
---
Asking your employees to return to office for work is a challenge for many businesses. Understand why people still prefer to work from home, resolve these problems and send some gifts to make this process of transition smoother.
Plan your gifting campaigns with Giftpack today!
If you have any questions, don't hesitate to contact us or book a call.