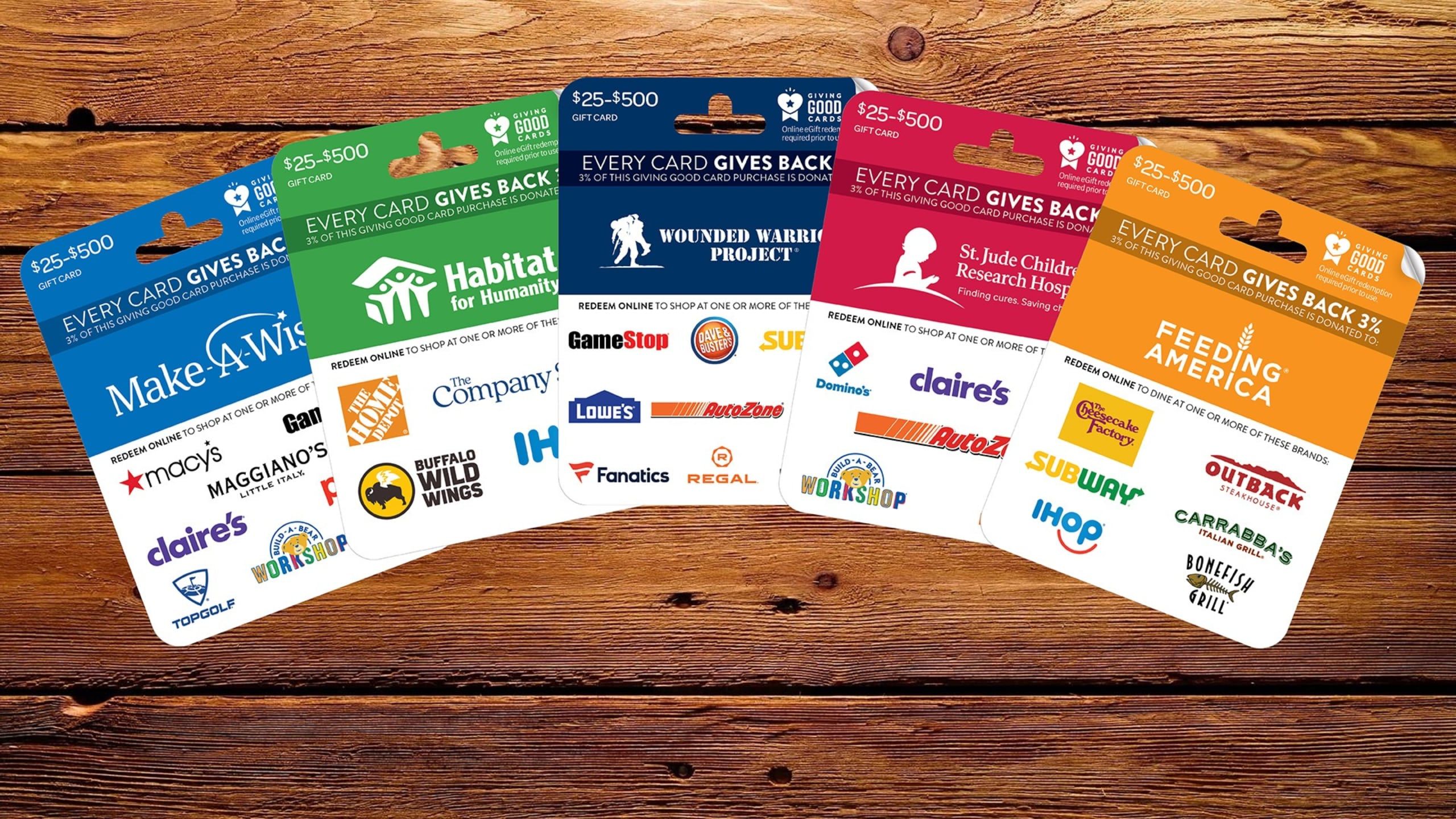 Corporate gift cards should be on the company's business radar — it's a billion-dollar industry that is too big to ignore. It generates both internal and external benefits for the business.
Gift cards encompass the potential to spark meaningful purpose of gifting, and also gives recipients more options in deciding their gifts. As for cash bonuses, it might lead to mental accounting, a psychological effect that derives appreciation or impact on reward earners; Meanwhile physical gifts have a high chance of not matching the recipient's taste.
This article covers the type of gift cards and the benefits of why companies sending this non-tangible cash rewards to engage, appreciate, and recognize their employees is a good idea to foster relationships with employees.
---
Two Types of Gift Cards
Let's t look at the discrepancies between these two types of gift cards. Each gift card may have a different psychological response from its recipients.
Open-loop
Open-loop gift cards are similar to cash, such as a VISA prepaid card. As the name "open-loop" suggests, recipients can redeem the cards for anything their heart desires.
Closed-loop
In contrast to open-loop gift cards, closed-loop cards need to be redeemed at a particular store or exchanged for specific experiences. For example, Amazon or Walmart gift cards are categorized as retail closed-loop gift cards, whereas gift cards to Airbnb or Southwest Airlines are more of an experiential closed loop.
According to the report from Global Gift Cards Industry, the global market for Gift Cards estimated at US$767.4 Billion in the year 2020, is projected to reach a revised size of US$1.4 Trillion by 2026, growing at a CAGR of 11.1% over the analysis period amid the COVID-19 crisis.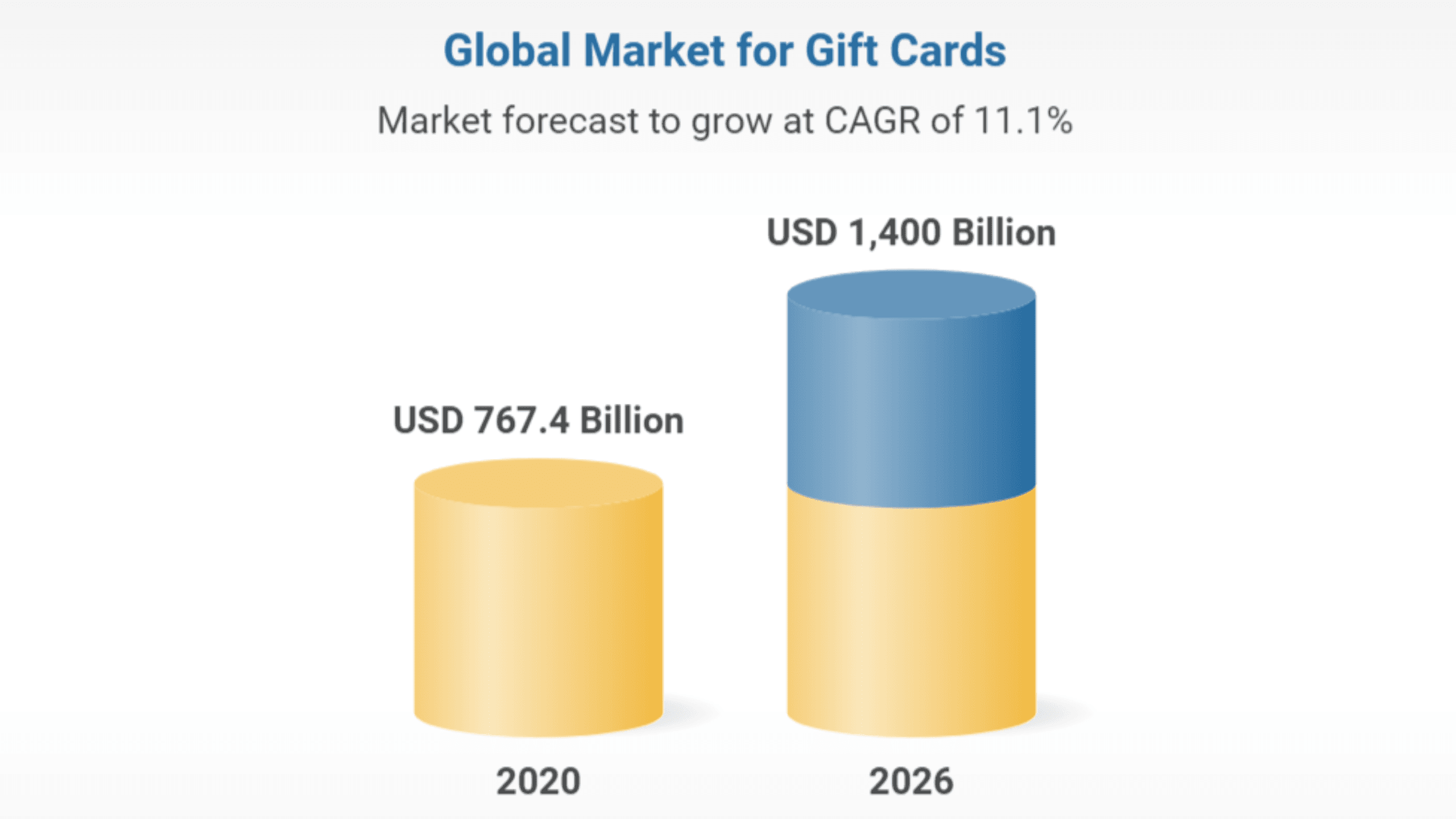 The report also analyzed the most commonly sent gift cards were from online retailers like Amazon, followed by food and beverages shops like Starbucks.
Here's a list of competitive closed loop retailers favored by customers:
Amazon
Apple
Best Buy
Starbucks
Target
Walmart
Cash, or open-gift cards, don't work well as an effective motivator and generate a negative correlation, especially when employees make more money than the value of the cash gift they received. Therefore, the cash gift is usually considered less impactful for them.
There are a few downsides of cashing your employees you should be aware of:
Impersonal
Taxable
Get swallowed up by household bills
Requires sufficient cash on the premises
As for closed-loop gift cards, co-op with specific retailers or experiences makes the gifts more meaningful and exciting for your employees. It also shows your employees that you truly value them, for that you took time to sift through the gift cards that employees might find valuable and recognized.
No matter the size and scope of your business, corporate gift card programs can be easy and affordable to implement.
Still confused on why sending corporate gift cards is popular and impactful? Let's take a closer look!
---
Why are Gift Cards Best Rewarding Gifts
1. Easy to organize and you can buy in bulk
Establishing an employee gifting program is crucial for your business growth, but it shouldn't take up too much time for the implementation. Choosing physical gifts for employees can be a drainer as you have to second-guess employee preferences, make a purchase, and then distribute the gifts.
However, gift cards are a lot easier to organize, especially companies can buy them in bulk, which might come in handy for future occasions to thank employee achievements. Giftpack has partnered with Prezzee and increased the amount of gift cards on the platform to 300+ brandswithin 3.2 million gift items. Get ready for the purchase!
2. Gift cards are flexible
Gift cards are extremely adaptable. Recipients can redeem the cards at a number of shops without any limitations. Companies can even choose to personalize the gift cards that fit the individual's tastes and customize them with personal experience. In addition, recipients can transfer the gift cards to others if they happen to receive cards that they have no use of, which saves the trouble of dealing with unexpectedness.
3. Gift cards are cost-effective
Gift cards are more tax-efficient than cash. They are easy to organize and distribute. Moreover, gifting companies like Giftpack covers everything from selecting to sending, so it saves up some brain juice for HRs when it comes to arranging gifting programs.
Employees will feel much appreciated and pampered when receiving gift cards, for that they can buy their own gifts. This achieved the goal for companies to recognize and thank their employees, creating more values from the gift.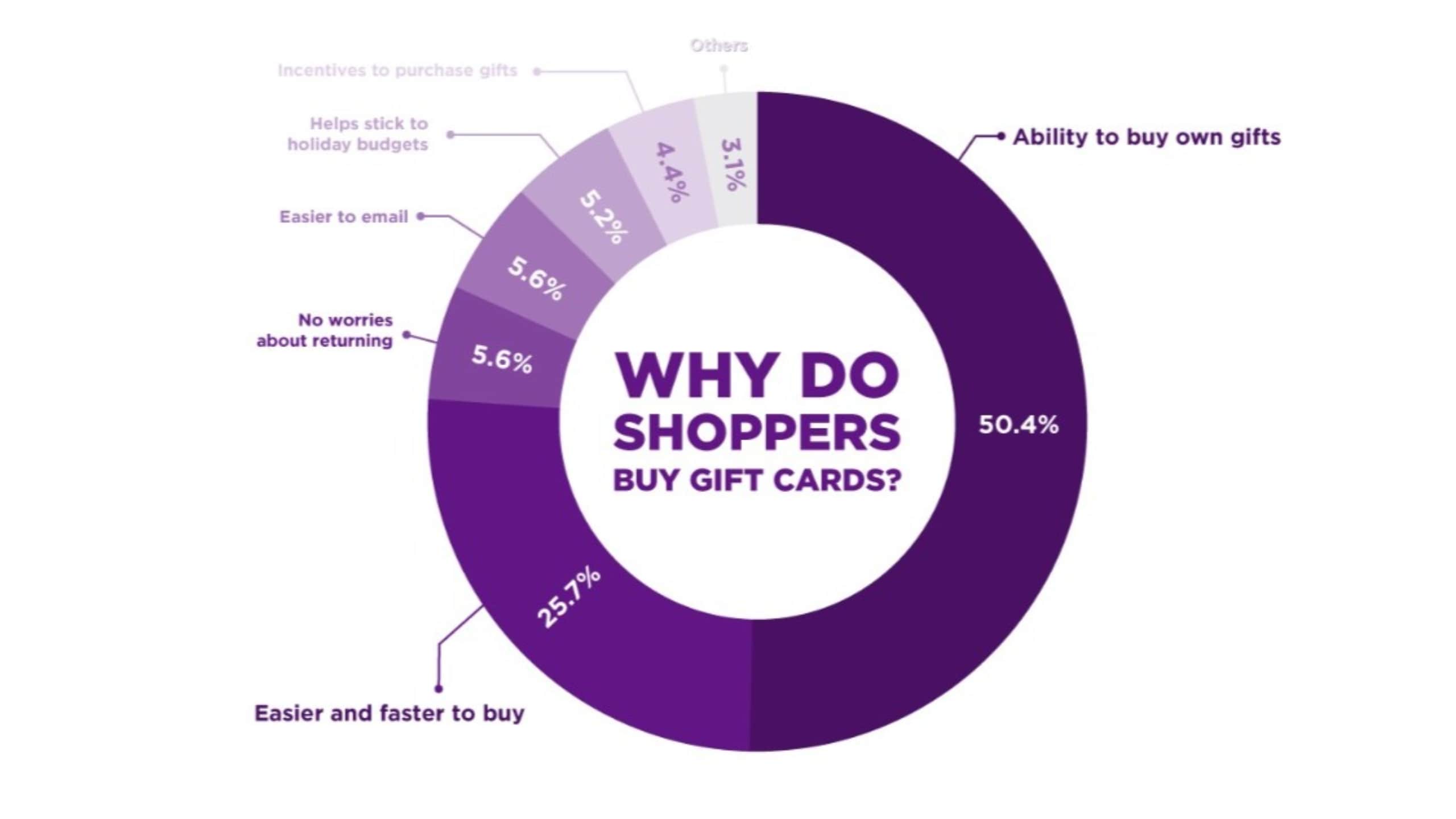 4. Gift cards are environmentally friendly
Sending e-vouchers poses no impact on the environment. No waste or Co2 emissions will be generated from production, packaging, or shipping. Recipients receive codes or serial numbers via text or emails, and they can redeem them in the store.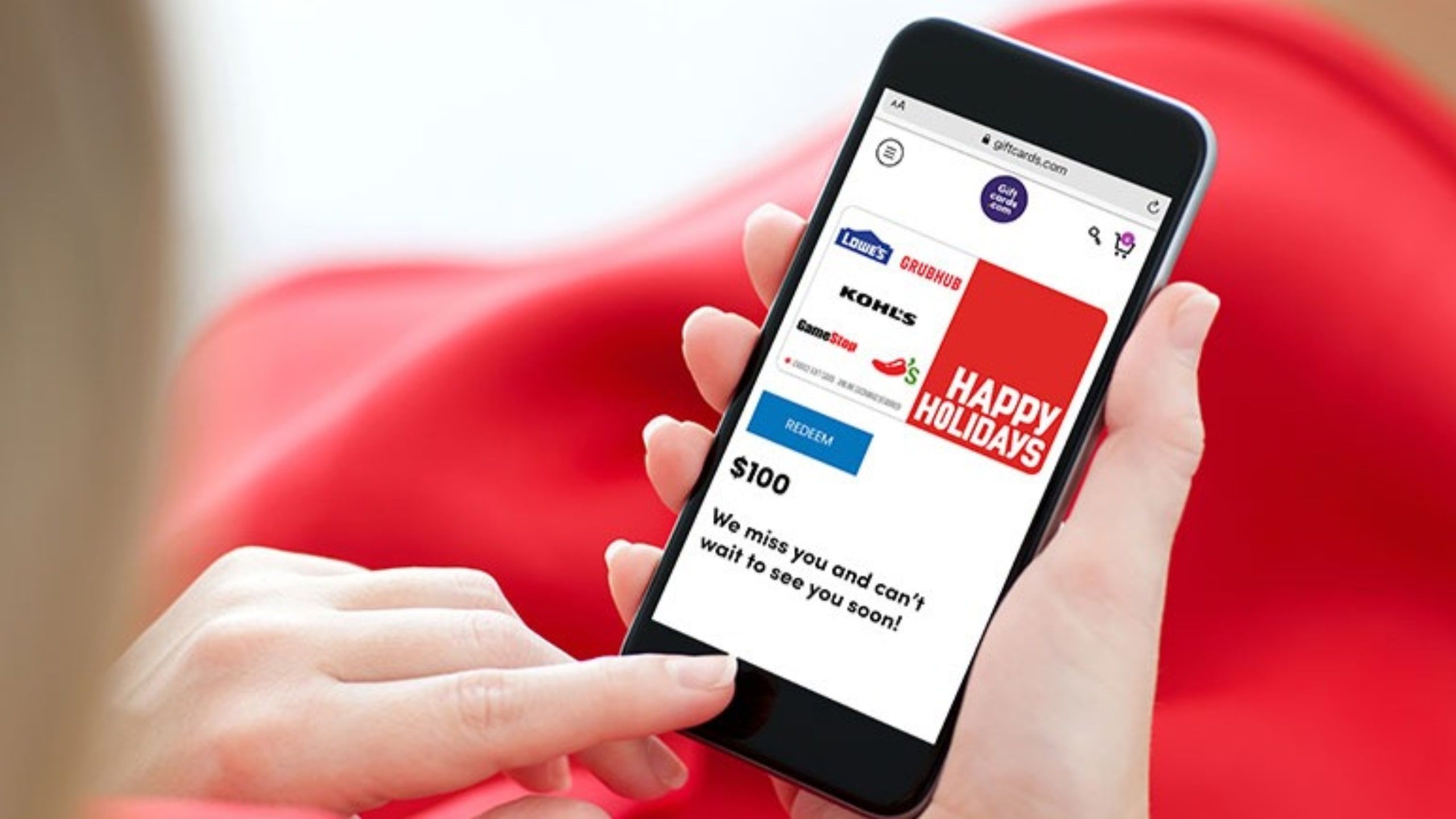 Making gifting digital not only saves more time for people but also reduces the carbon footprint that receiving a physical gift might create. Moreover, employees can redeem items they want, which results in fewer returns and environmental impact associated with returns.
5. Employees can enjoy treating themselves.
Receiving cash might sound awesome. After all, who would say no to some extra cash bonus? However, sending money is impersonal, and money can randomly be spent on anything, including paying bills or living costs, which loses the value of receiving a meaningful gift. A gift card is closer to the meaning of a gift.
Your employees can give themselves a retreat with gift cards at some holiday resorts or dine in a high-end restaurant, feeling more surprised and enjoyable. Therefore, they'll be prone to appreciate your gesture more since you give them the chance to enjoy treating themselves.
---
Sending employees corporate gifts is one of the ways to retain your people and boost business growth. It's a good way to thank your employees and build a stronger relationship with them. Inherently, your employees work harder after receiving great corporate gift card retreats.
Moreover, the way people buy, use, and manage gift cards is changing, store owners must keep up with these new trends and technologies. And sending employee digital gift cards can be a new trend for future gifting solutions.
Giftpack makes corporate gifting simple and easy. Explore more corporate gift cards on our platform now!