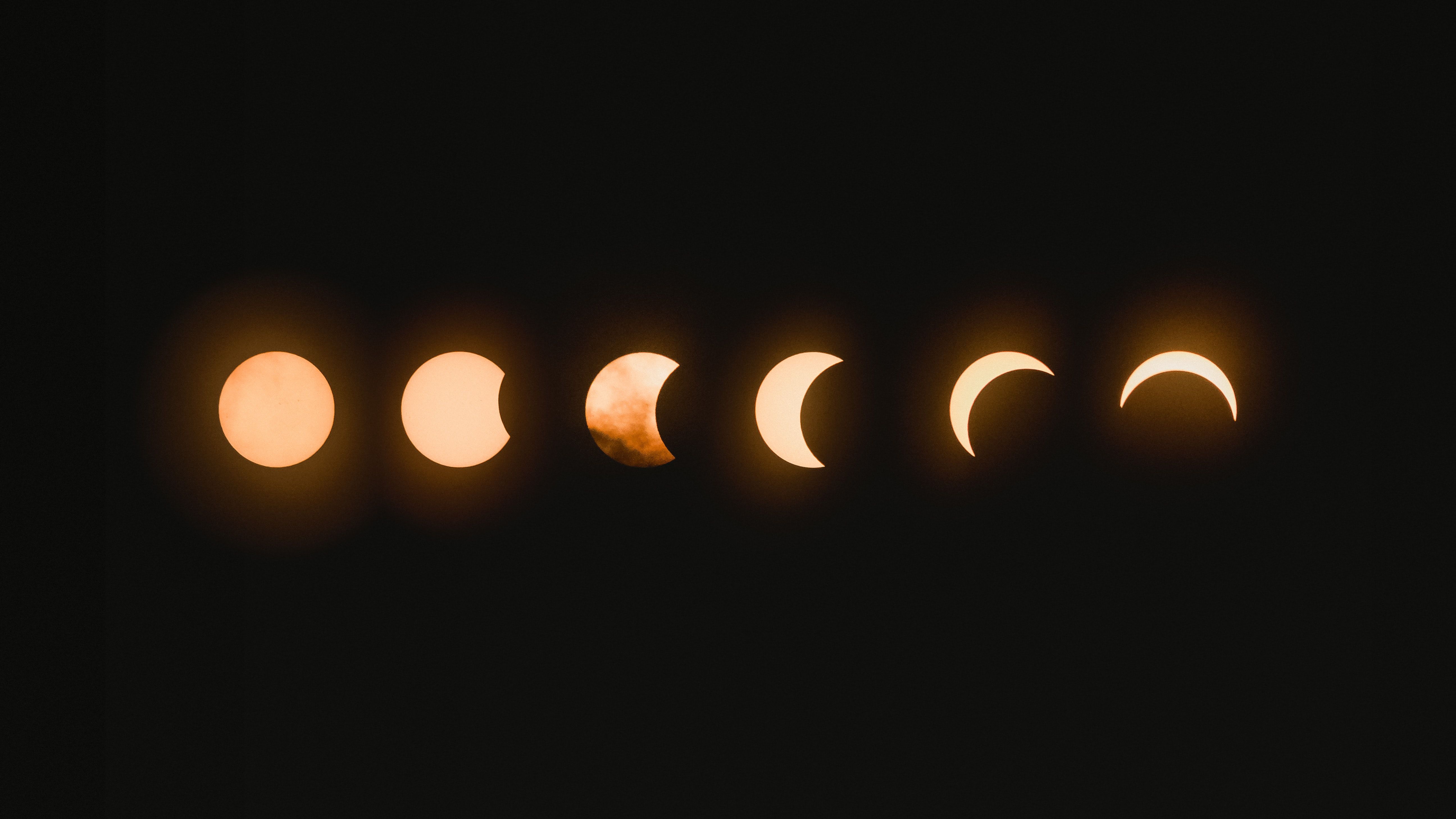 There are a lot of things to look forward to as Halloween approaches. It doesn't matter if it's your favorite holiday or not; everyone can have fun on this day. This Halloween, give your loved ones the ideal present to get them all in an eerie mood.
Gift-giving season isn't often associated with this time of year. Instead, trick-or-treating and eating lots of candies are more common. However, you don't need any reason for giving a presentation on Halloween. Who wouldn't enjoy receiving a small surprise Halloween gift?
Halloween-related gifts would increase the fun and joy ten fold. Make everyone happy by giving them a present that isn't candy. It's also a lot of fun to use your creativity in choosing creepy yet terrific gifts for people around you.
Take a look at some best Halloween gift suggestions for everyone who loves everything spooky. To help you get started, we've compiled some of our favorite Halloween gift suggestions in different categories - for kids, adults & teens, partners, friends, and employees & colleagues.
Let's get started and spread some holiday cheer and excitement! If you are looking for Halloween gifts for employees or clients, take a look at what our AI Gifting Solution recommends!
---
Halloween Gifts for Kids
Rather than just passing out a few pieces of candy to children in your family while they go trick-or-treating this year, surprise them with a meaningful and unique Halloween gift. The kids will truly feel your love when you give them a meaningful present. Choosing a Halloween gift for children is simple. Consider what every individual kid enjoys to select the ideal present for all of them.
1. Halloween Fruit and Snack Display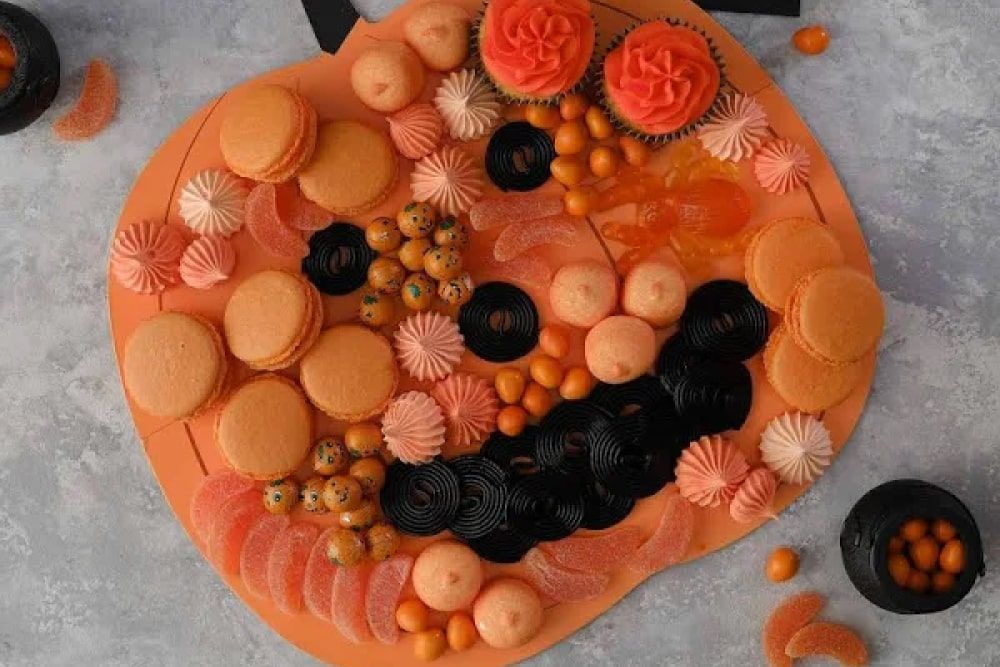 For little kids who like sweet foods and candies, get them a snack-covered fruit display with a fall theme. This will make them enjoy Halloween while munching on some delicious chocolaty fruits.
2. Halloween Coffee Mug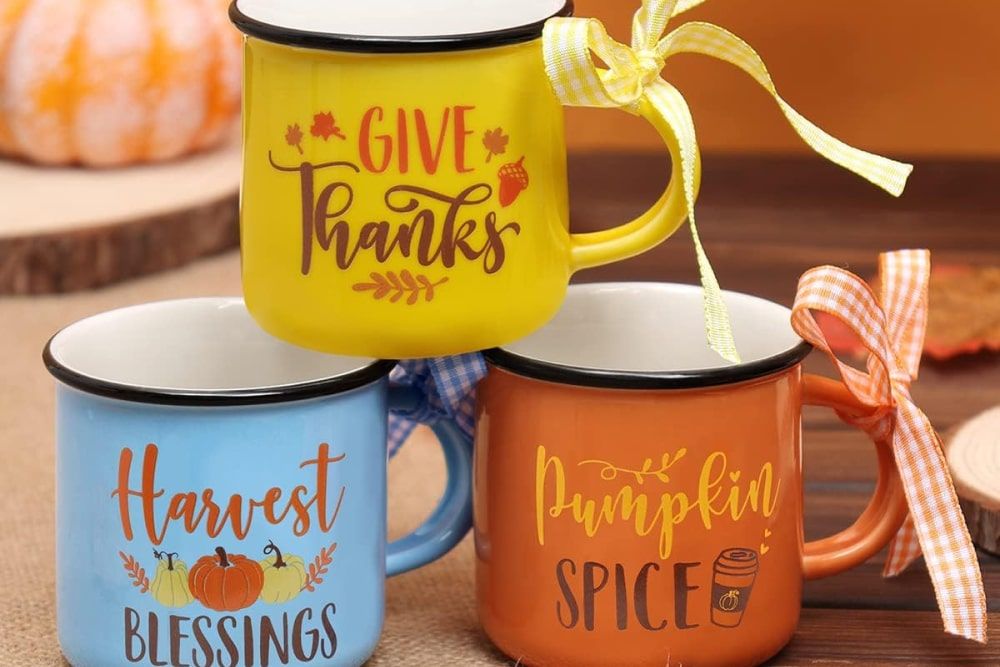 An easy and cute gift is a Halloween mug. You can find a huge variety of custom Halloween mugs online to choose from and new designs come every year!
3. Cute Pumpkin Pot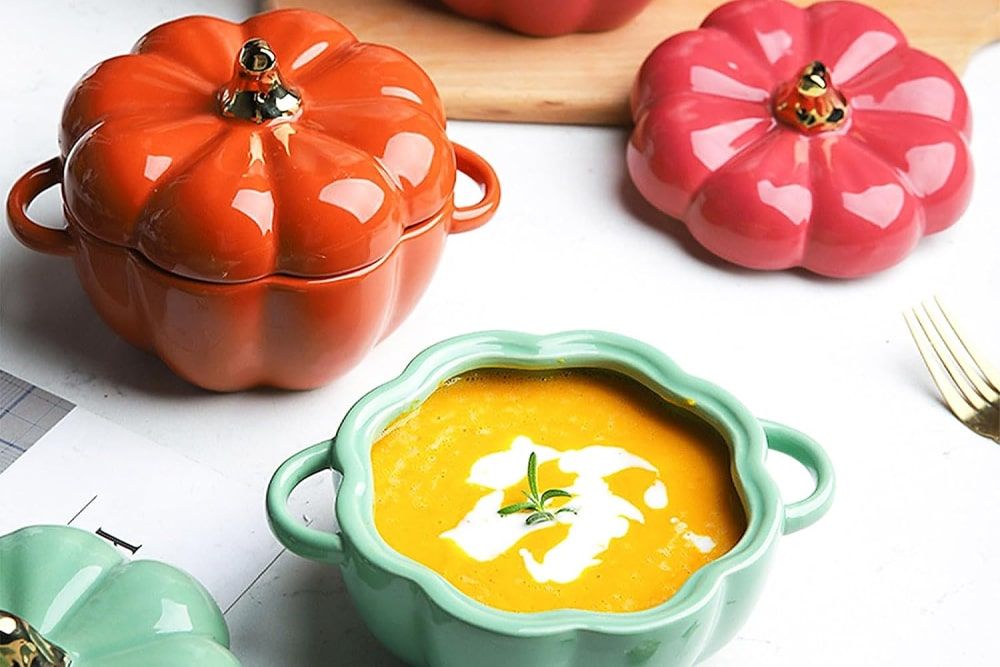 A little kid would adore a cute pumpkin pot. They can use this pumpkin pot for many purposes. Whether it is to cook a soup with their parents or simply stock candies that they got from Halloween.
4. Glow In Dark Blanket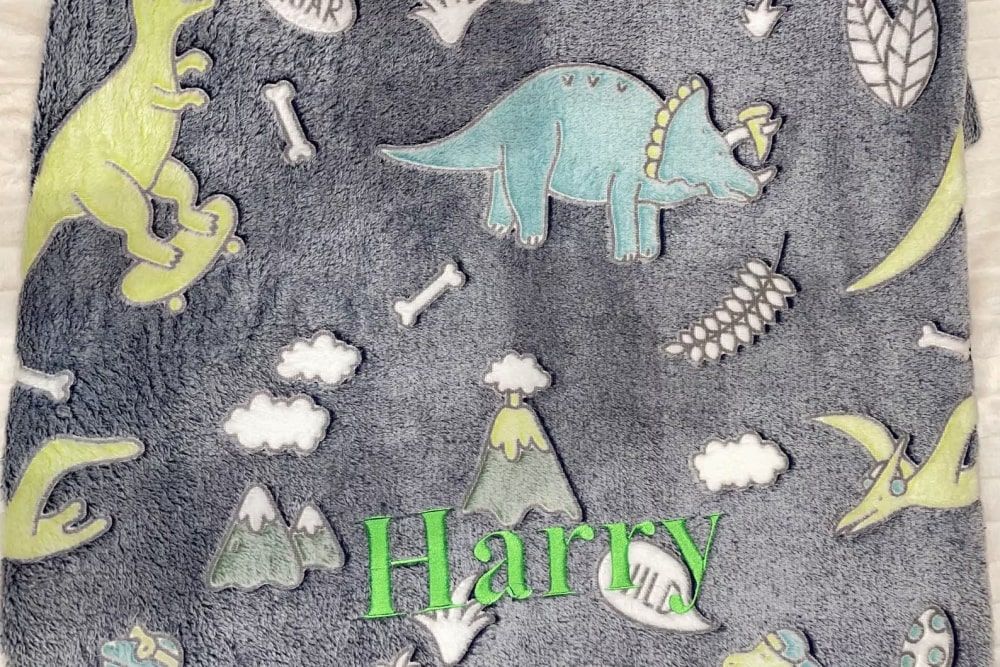 A soft and fluffy blanket adorned with adorable pumpkins, eerie cats, spiders, and ghosts is a fun present for children. These blankets glow in the dark with some minutes of exposure to sunlight and will continue to illuminate throughout the night. You can even personalize the blanket with their names.
5. Halloween Pajamas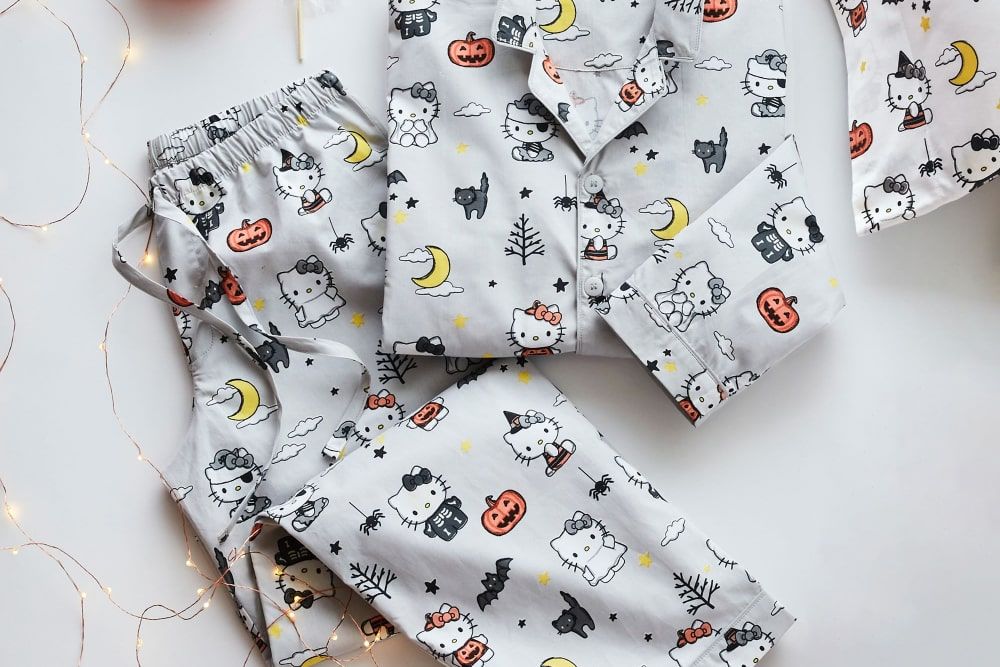 Graphic pajamas with pumpkins, ghosts, or lanterns are an adorable and scary option if you're searching for a Halloween gift for your kids. Your kids would love to wear those pajamas while enjoying their Halloween eve. Also customizable with many different cartoon characters.
---
Halloween Gifts for Adults & Teens
Surprise the teens around you with some quirky gifts and double their Halloween joy. Here are some gift options for your help:
6. Spider-Shaped Plant Holder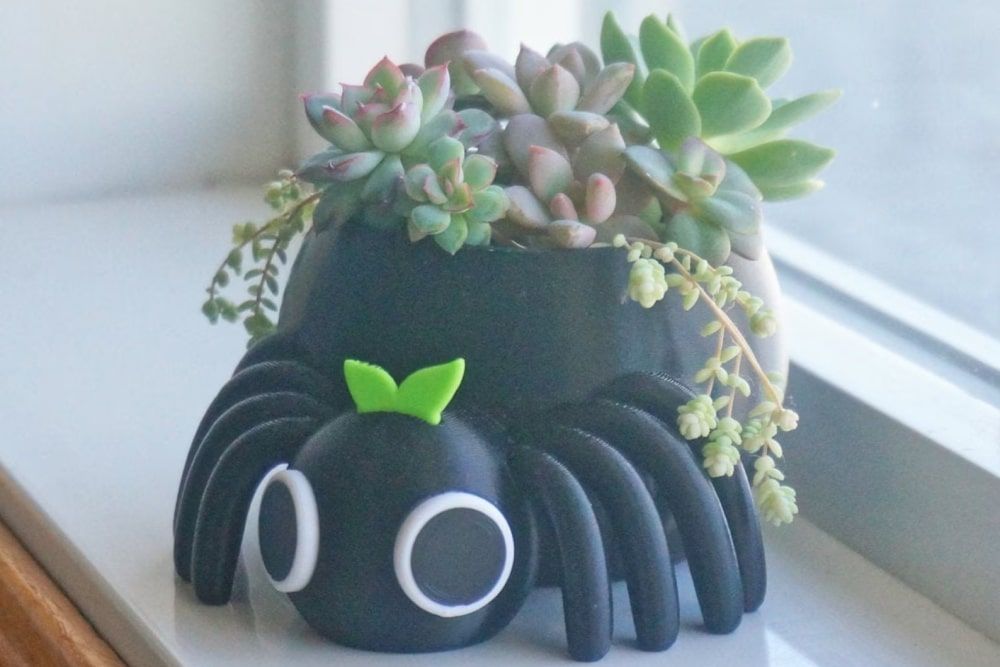 If the recipient is not terrified of spiders, they will enjoy receiving this scary spider air plant holder, which includes an actual air plant. Of course, you can use it as a pen or tool holder.
7. Pumpkin Shirt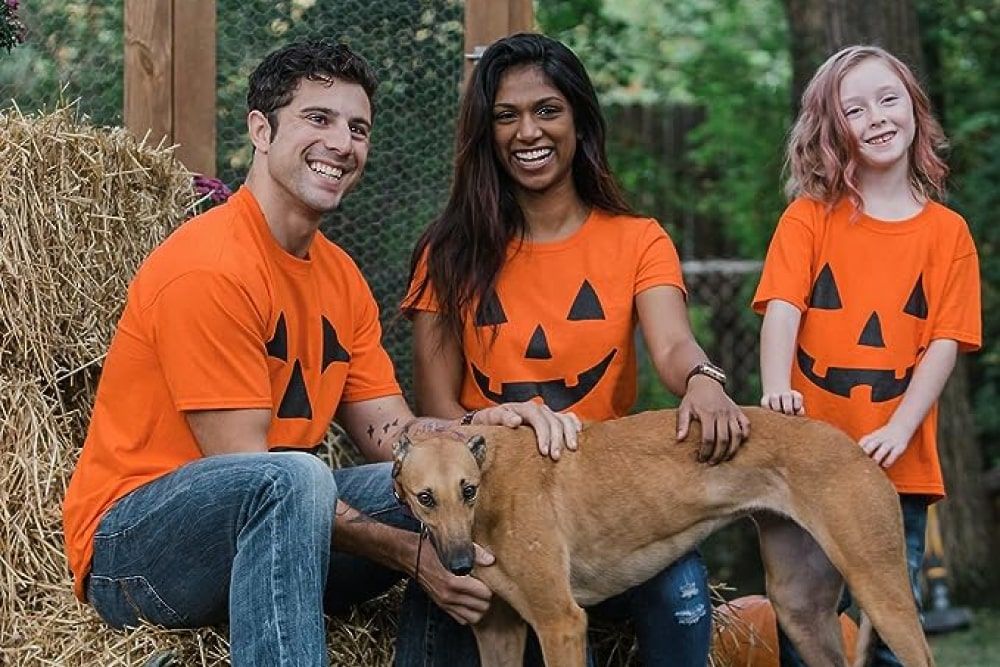 When Halloween rolls around, surprise little boys with pumpkin and broom printed tee. You may choose the one that best fits them best with the variety of color and size options available online! Many sellers offer customizable writing may be customized as well, making it ideal for you to put your message on the shirt.
8. Garland Halloween Masks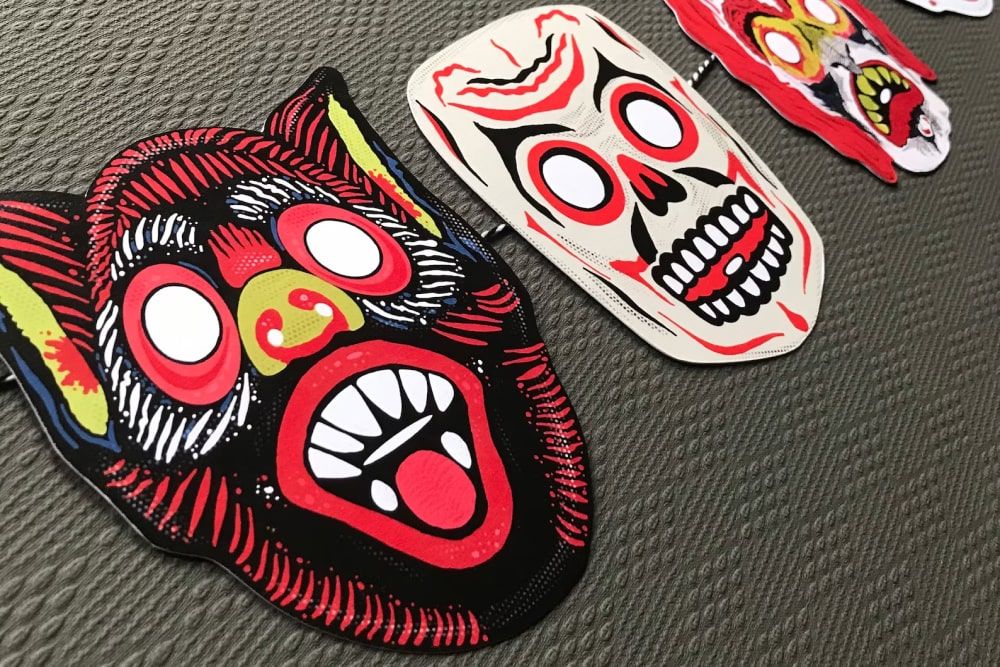 A garland made by hand using scary mask photos is a perfect gift for older kids. You can make this garland at home using scary images cut from thick cardboard and pasting them on a strong jute thread. It is also a great addition to the Halloween themed home decorations.
---
Halloween Gifts for Your Friends
If you want to give your friends something extra special for Halloween, then this gift list might help.
9. Customized Witch Tumblers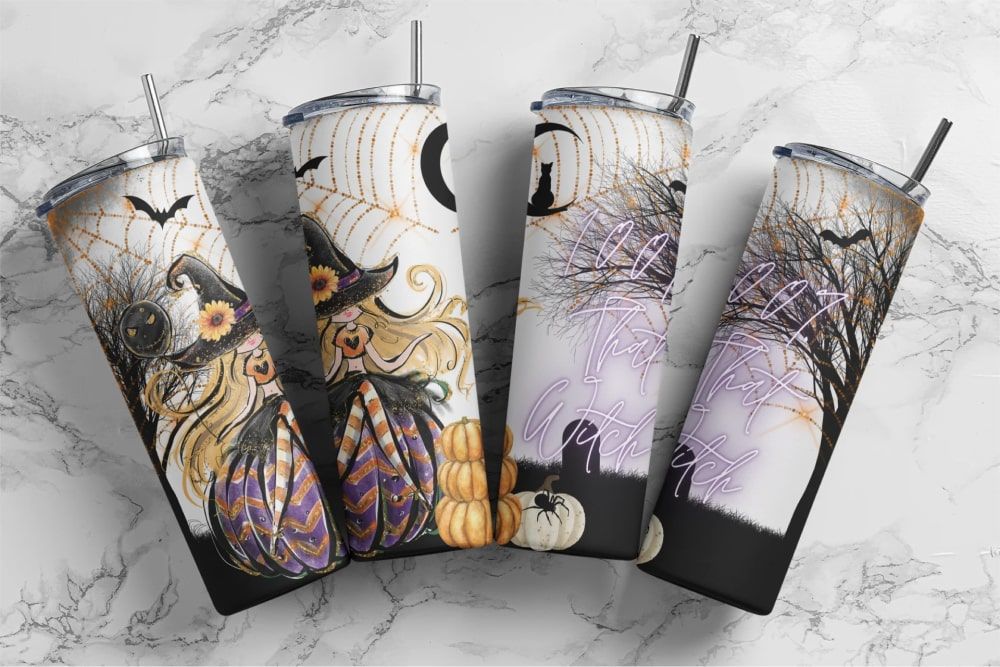 Want to give your friend a fun present on Halloween? A customized witch tumbler might be a good gift idea. Not only is it perfect for the season, but also very useful. There are also many other options out there, get creative!
10. Gift Box from Witchy Woman Spa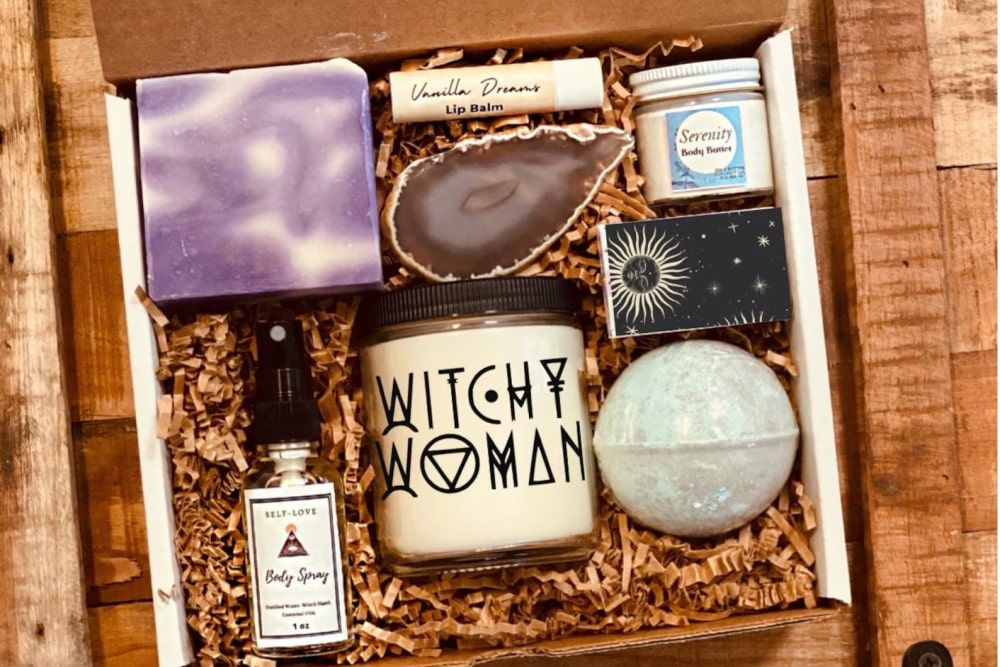 Make a Halloween-themed wellness gift set for your friend and let him or her enjoy this season with proper self-care. This gift box from witchy woman spa will show your love and care.
11. Halloween-Themed Doormat
Stepping across the threshold, a captivating journey into the heart of Halloween enchantment begins, as individuals are instantly embraced by a surge of festive emotions. The catalyst for this immediate immersion is none other than a charming and whimsically designed doormat, which exudes an air of delightful amusement. Its very presence at the entryway ignites a sense of anticipation and playfulness, setting the stage for a unique and memorable experience.
12. Customized Halloween Plates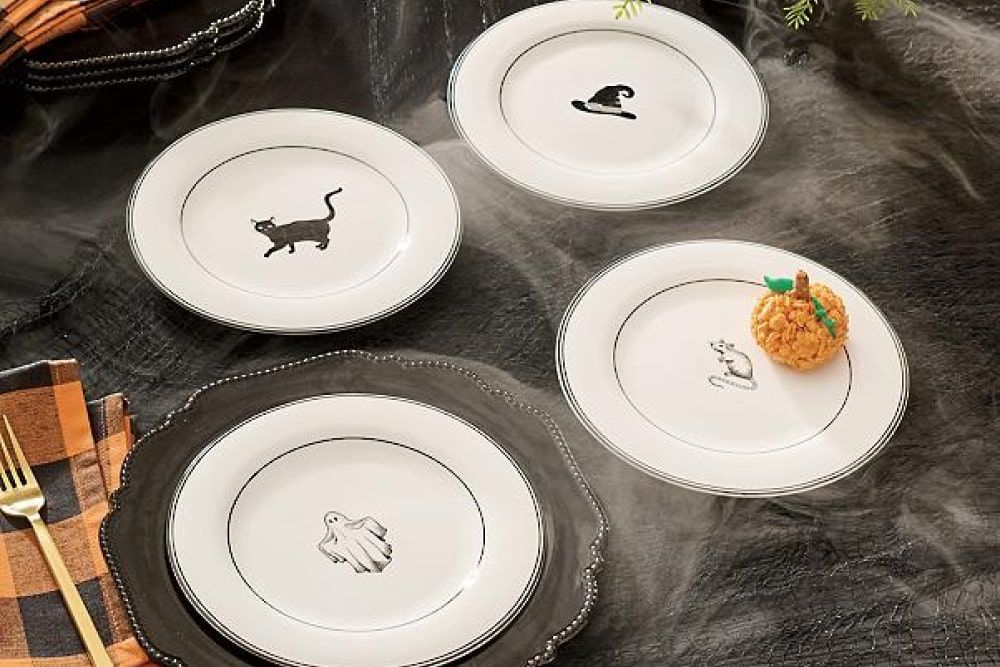 Enhance your Halloween table setting with our custom plates. Designed to capture the essence of the season, these unique pieces add a spooky yet elegant touch to your meals. Perfect for gatherings or family dinners, our personalized Halloween plates elevate your dining experience with a touch of enchantment.
13. Scary Spoons and Forks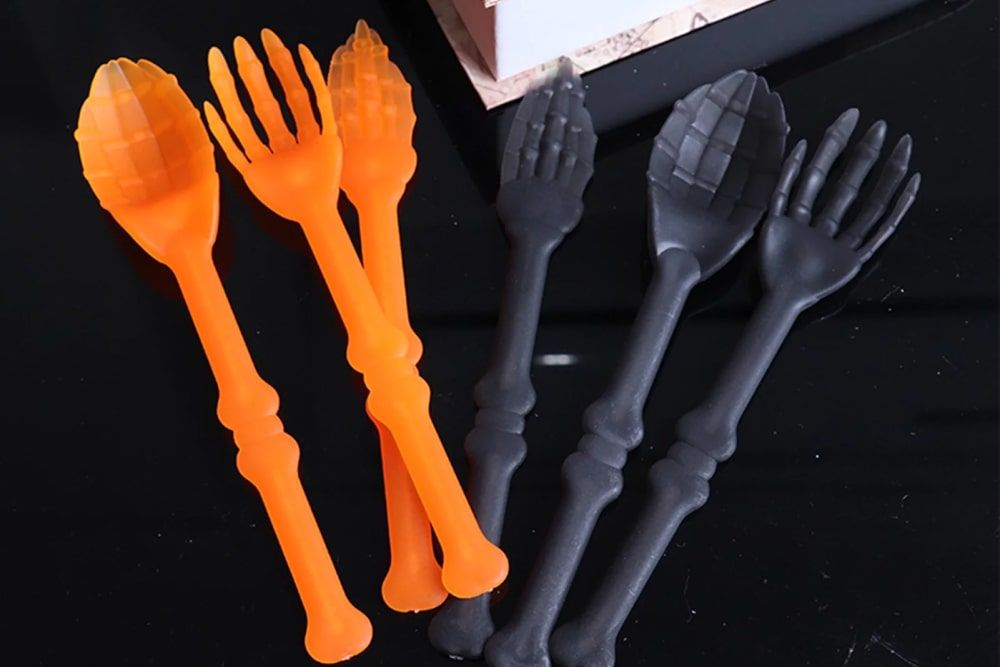 Add a touch of Halloween charm to your table with our specially crafted Halloween spoons and forks. Designed to embody the spirit of the season, these utensils infuse a hint of spooky sophistication into your dining setup. Whether you're hosting a themed gathering or a casual family meal, our Halloween utensils bring a playful yet stylish element to your tableware. Explore the delightful fusion of practicality and Halloween aesthetics – these thoughtfully curated pieces are the perfect companions for your festive feasts.
14. Silicone Chocolate Molds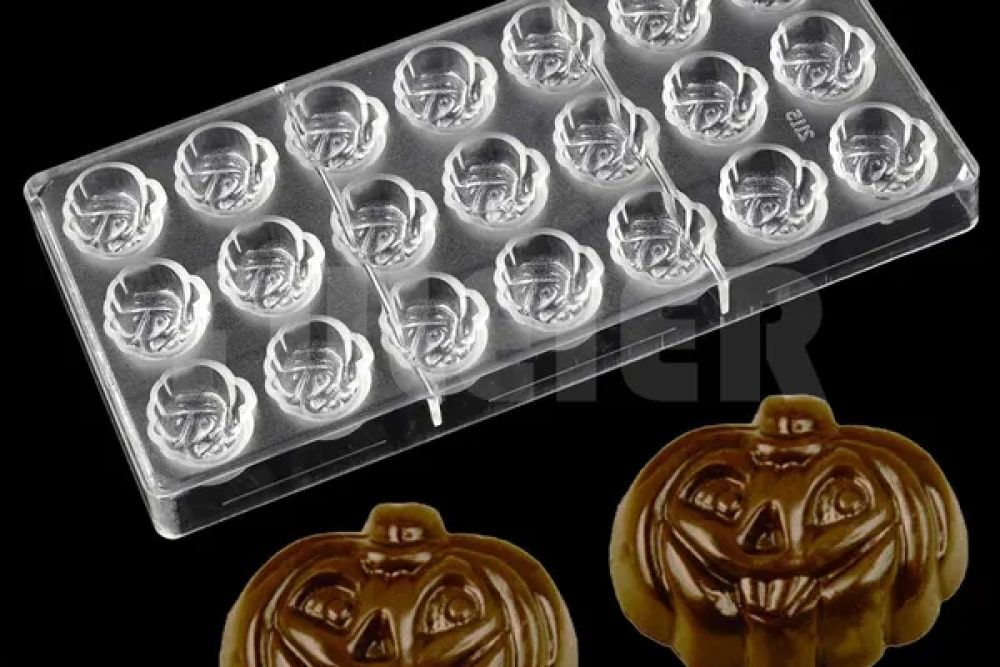 Pumpkin-shaped chocolate molds made of silicone are perfect Halloween gifts for your friend who love to bake. With it, they will be able to make some spooky cookies for this season.
---
Halloween Gifts for Employees & Colleagues
Halloween is coming and it's time to start considering what to get your employees. You may want to ensure that your colleagues have a spooky holiday season by taking the time to select thoughtful and unique Halloween presents for them.
Here, we offer a wide range of ideas for Halloween presents for coworkers, so you may discover the ideal present for everyone you share the office with. Let's start now!
15. Bracelet Set for Halloween
Step into the enchanting world of Halloween with Slender Bracelet Set. Meticulously designed, each bracelet features delicate Halloween motifs, adding a touch of seasonal allure to your look. Elegantly slender and comfortable, these bracelets effortlessly elevate your style, whether you're attending a themed event or simply embracing the festive spirit. Experience the enchantment of Halloween with every wrist adornment.
16. Skeleton Candles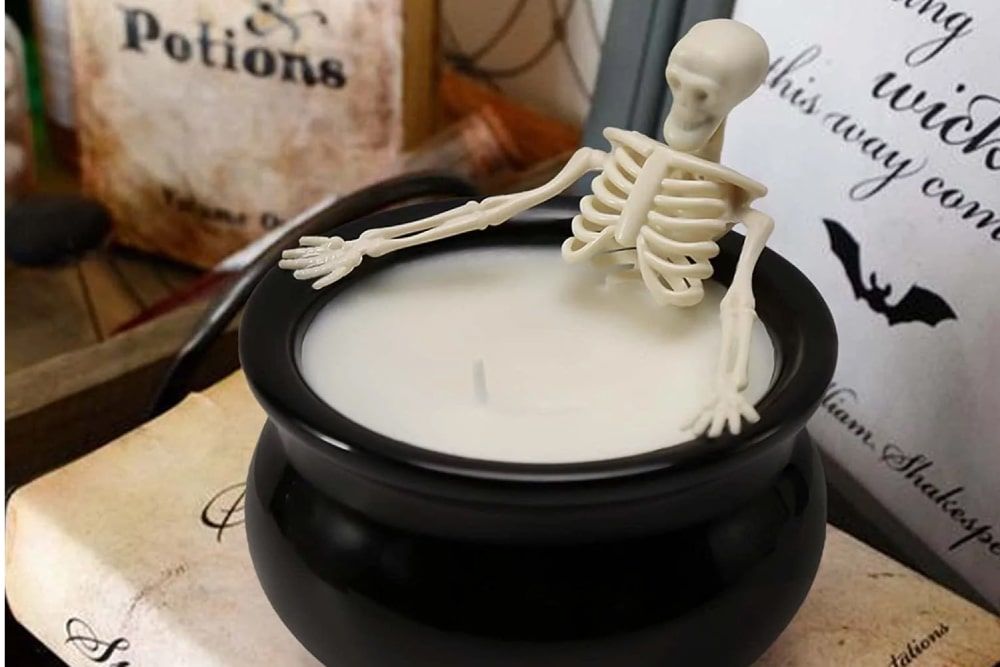 With this unusual skeleton bathing candle, your recipient's home will get that much more spookier. It is a great gift for someone who likes to decorate their home on Halloween.
17. Witch-Themed Wine Gift Bag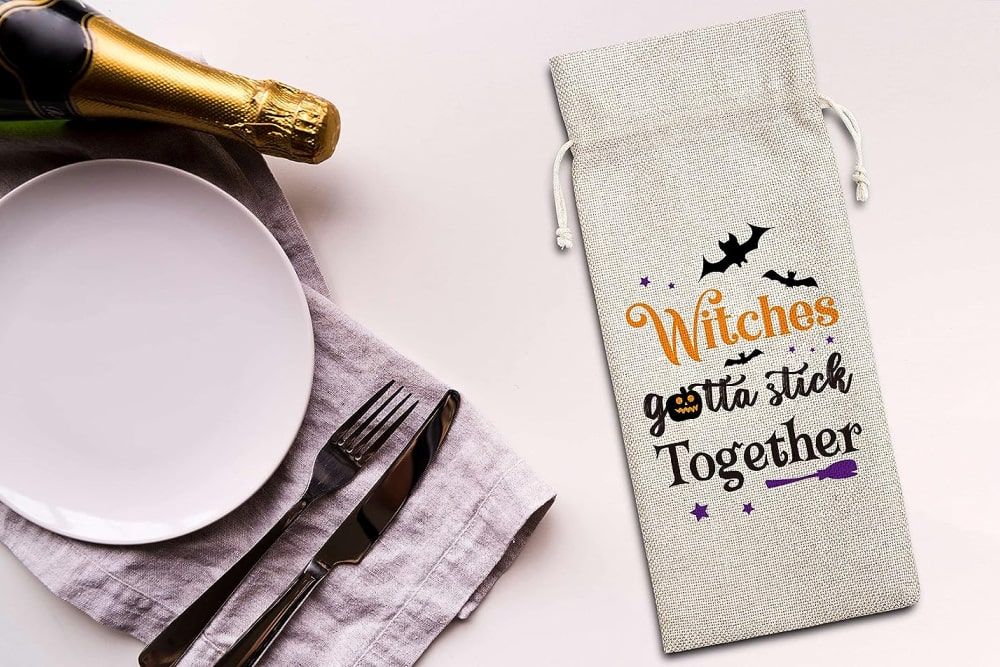 Give a bottle of wine packed in a jolly Halloween bag with a charming drawstring as a unique gift to your colleague who is hosting a Halloween party. This witch-themed wine gift bag will help spice up the Halloween season.
18. Pumpkin Earrings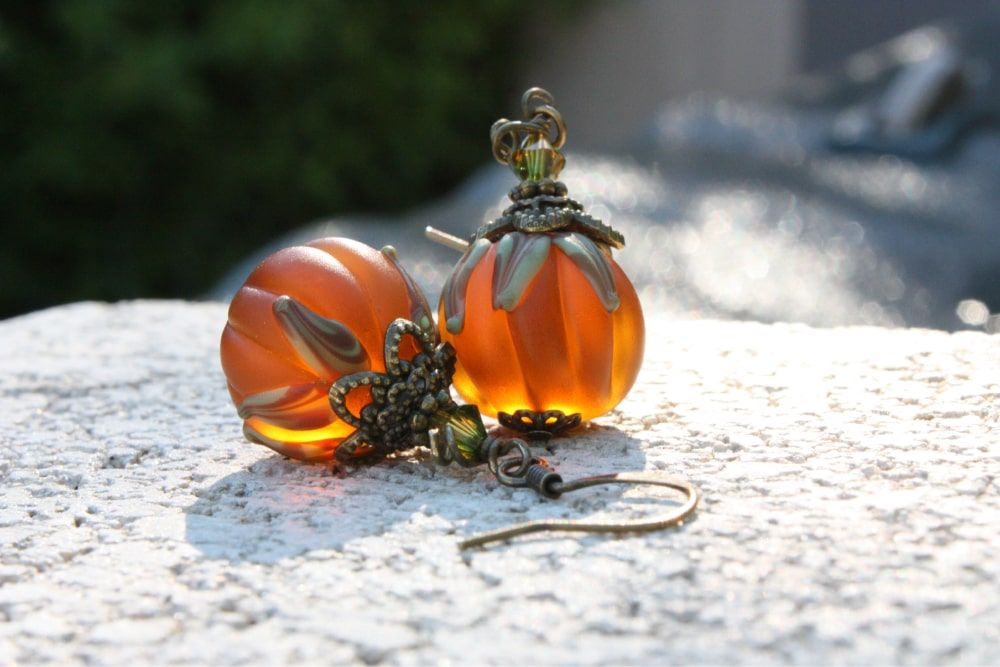 Pumpkin-shaped earrings are the ideal Halloween present for your female coworkers. You can even paint a pumpkin on plane earrings yourself and show your talent.
---
Halloween Gifts for Your Partner
Don't forget to get a special present for your partner this Halloween. Even a small present on this holiday will foster a great sense of love and care. We are going to provide you with a list of the top Halloween presents to help you get a present for your partner.
19. Halloween-Themed Pumpkin Shaving Brush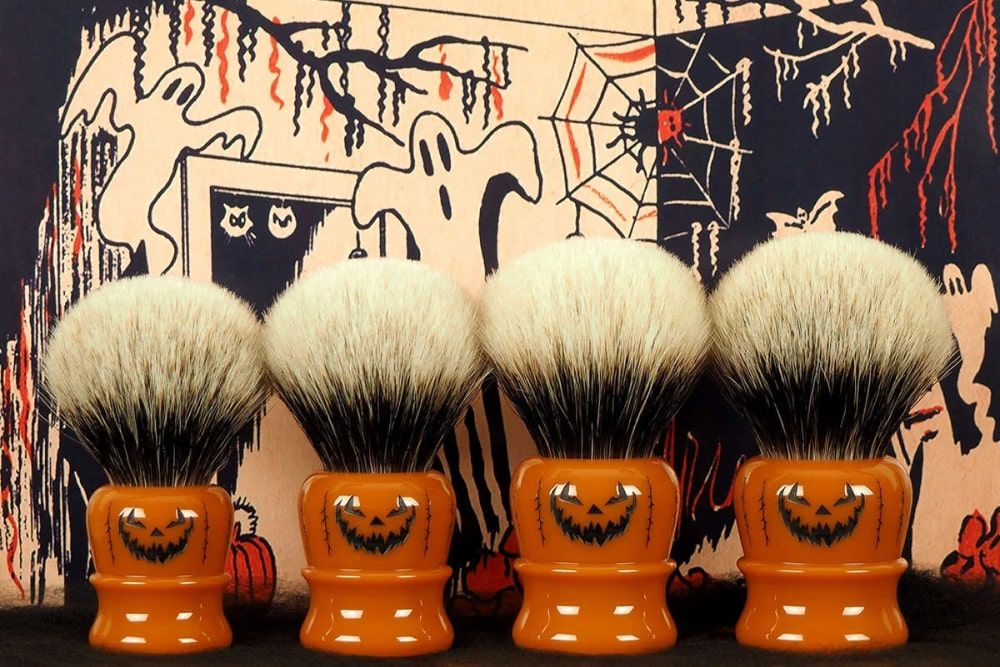 Soft bristles shaving brush that has a Halloween-themed pumpkin handle is perfect for your husband. It can be utilized both at home and while traveling. Due to its style, it would make a fantastic Halloween present for your partner, or perhaps your brother or father.
20. Spooky Ashtray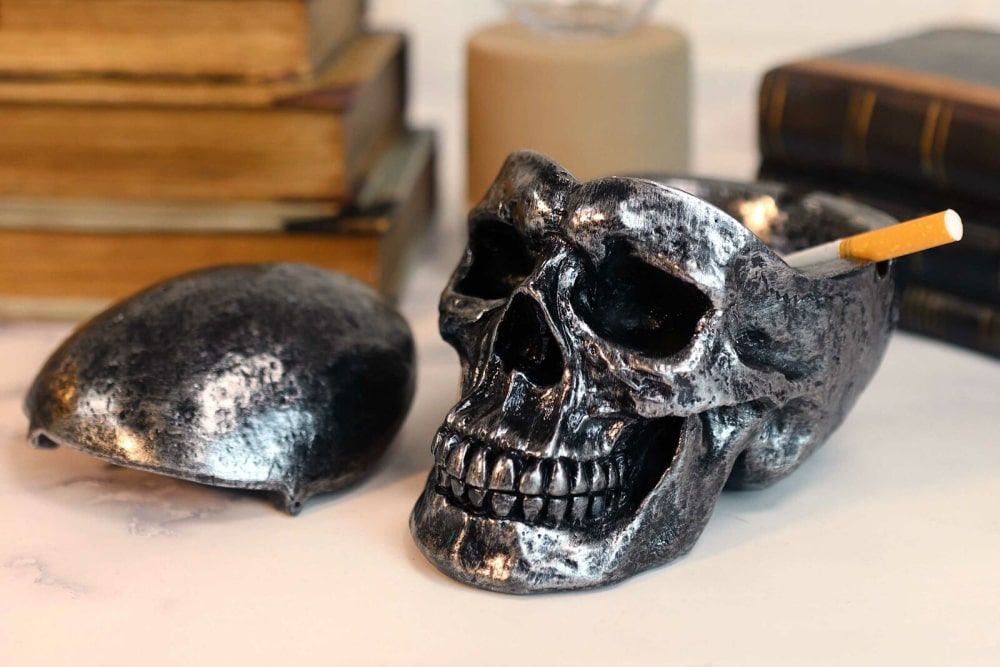 For your smoker partner, consider getting him or her a creepy ashtray in the shape of a skull with a fantastic design and a frightful cover. You can easily find handcrafted ashtrays with Gothic patterns that will make them look scary yet wonderful. You can get Halloween ashtrays in many styles and designs on the market.
21. Boo Gift Basket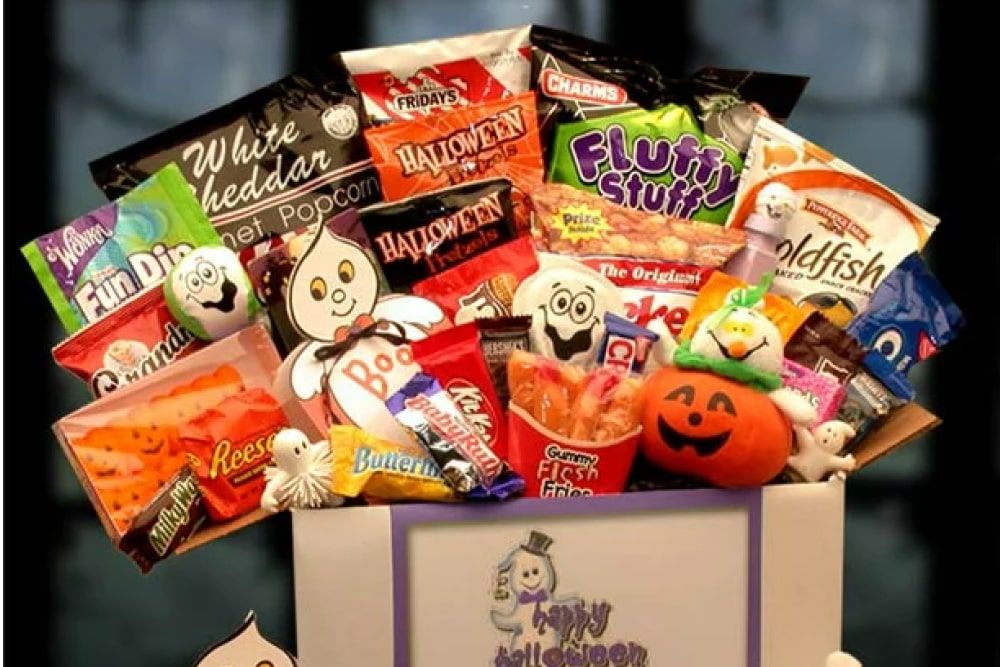 In time for Halloween, this year put together a basket of horror for her. A boo gift basket is an ideal answer if you're trying to decide what to get your partner. You may think of a lot of things that best depict this since it is the witching hour. Make a boo hamper basket that includes scary elements that match the Halloween theme. Customized greeting cards, caramel corn, pumpkin cookies, nuts, mixed candies, sweets, wafers, chocolates, and many more such products make up this Halloween gift. Add some lovely Halloween-themed decorations to this basket as well.
22. Halloween Spider Web Bangles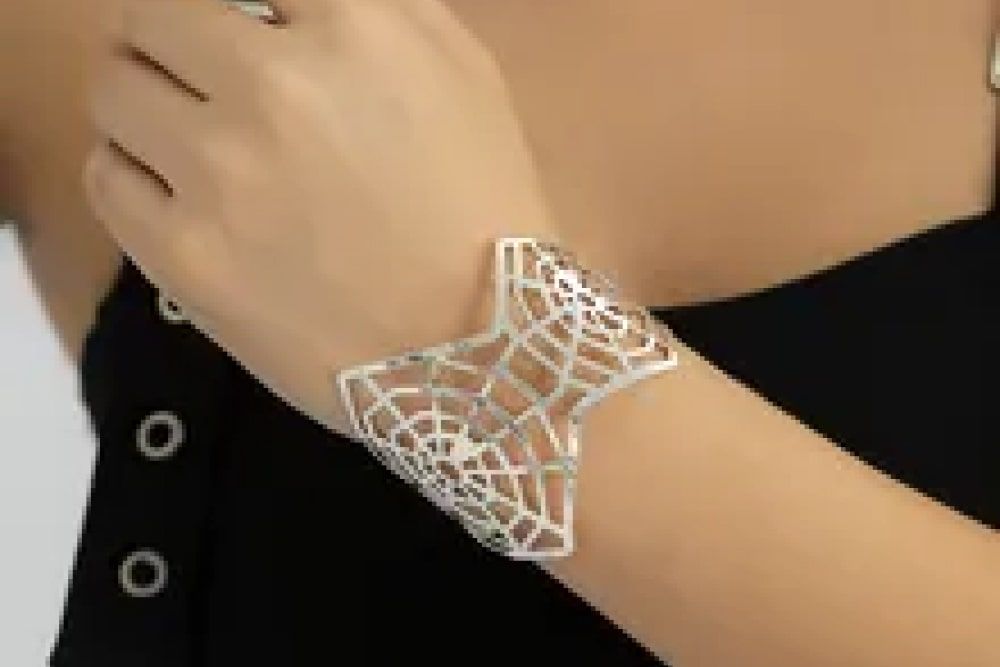 Another lovely Halloween present for any girl is this bangles in the shape of a spider web. She could wear it on the holiday. It is ideal for Halloween celebrations and has sparkling crystals.
23. Personalized Halloween Tote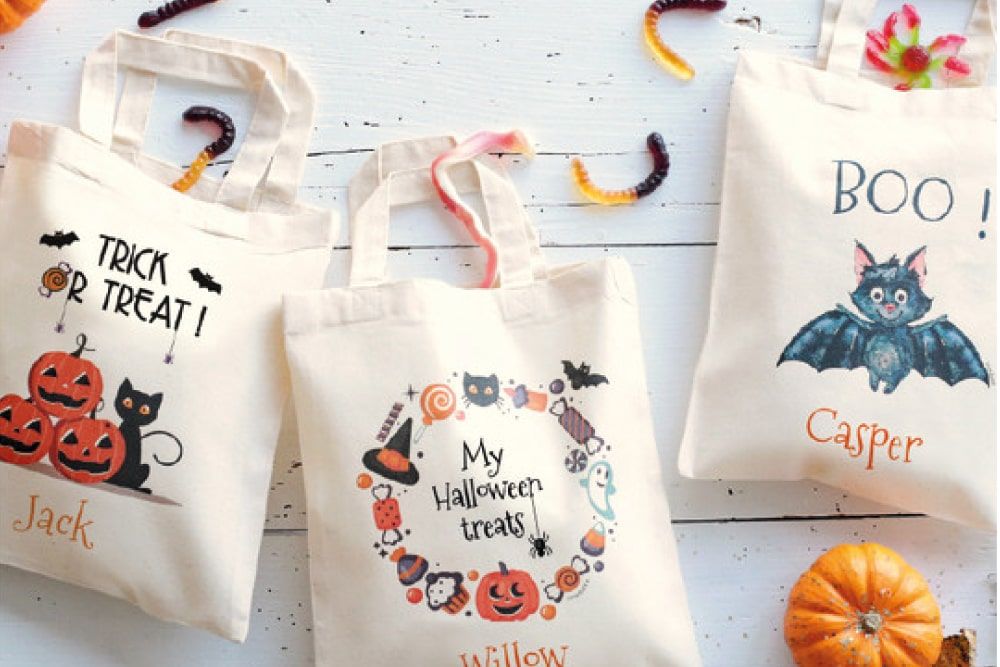 A tote bag with pumpkin, boo, and lanterns painted on it can be a good gift. This Halloween tote](https://www.mine4sure.com/personalised-halloween-bag) can be personalized with your partner's name on the back.
24. Candy Corn Mason Jar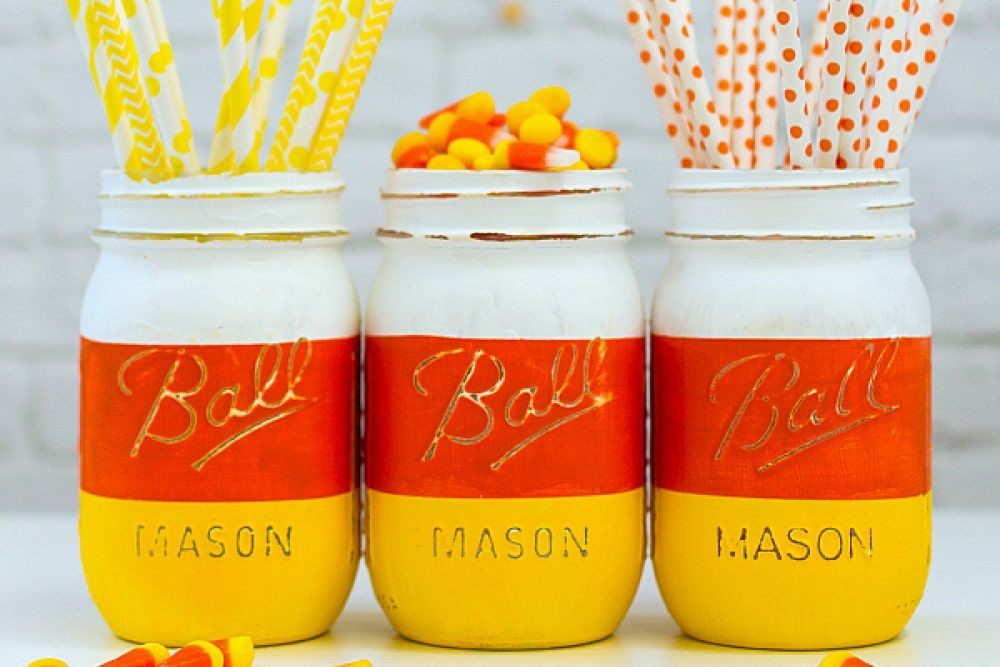 Flowers are lovely, but make a flower arrangement in a Halloween-themed Mason jar. This would be a perfect gift for her. Or you can simply put your partner's favorite candies in the jar, giving him or her a treat!
25. Cute Ghost Throw Pillows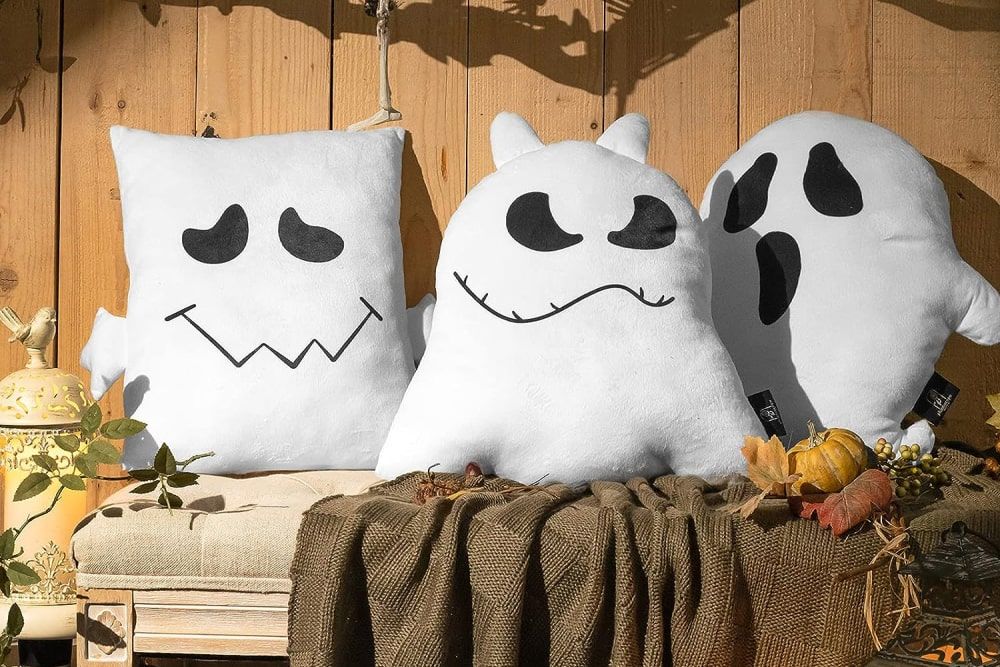 A set of cute ghost shaped throw pillows will make a good Halloween gift as well as a decoration piece. It will give a touch of spooky excitement to the celebration.
---
We hope all these ideas will inspire you while choosing the perfect Halloween gift for all your loved ones in the coming festive season.
Once again, don't hesitate to contact us for anything you need!
Make your gifting efficient and improve employee attrition rates with Giftpack AI.
Visit our product page to unlock the power of personalized employee appreciation gifts.