Last updated: Aug. 2022
Doing business shouldn't be cold. The most significant relationships of your career often start with a friendly gesture – a lot of times, a thoughtful business gift.
Whatever your motivations are for corporate gifting, one of the problems you will always have is: what gifts should I pick? Based on your recipients, purpose of gifting, and the occasion, you can come up with totally different gift ideas. Digging into Giftpack's data, our AI engine has generated and sorted out every possible gift idea. We put these business gift ideas into 10 categories based on how your recipients could use the products. Feel free to go straight into the paragraphs below and get inspired!
For those who want to know about the nitty-gritty of corporate gifting, before jumping right into it, there are a few things we would love you to know to ensure you are on the right path. We want to make sure you understand the difference between a gift and a corporate gift. With that, we will share 3 steps on how you can pick the right gift. Last but not least, you can check out our product because we have found a way for you to save all your time and effort, even money with our professional corporate gifting service.
Usual Gifting v.s Corporate Gifting
The idea of corporate gifting, or business gifting may sound daunting at first. But as you understand it more, you will soon realize that it is more than necessary – for keeping a good relationship with your employees, clients, and partners.
The main difference between the public's perception of gifting and corporate gifting is merely the social context. The perceived purposes of gifting would always be expressing gratitude, celebrating life events, and/or adding value to a relationship.
The key difference lies in the people that are involved and the place the action takes place.  
When you are thinking about what kind of gift to pick for a friend's or a family's birthdays, it can be as simple as just the two of you two, one sending and the other receiving the gift, at a restaurant you pick beforehand.
Most of the time, that's how gifting works in our lives.
Switching to corporate gifting, in most cases, more people are involved in the process. The place where gifting happens also becomes very dynamic.
Corporate gifting is the gifting that takes place within a business or several businesses. Within the organization, the Human Resource managers would hold gifting campaigns on holidays like Thanksgiving and Christmas to appreciate employees' hard work. There is a good chance that the Sales Representatives in a corporation are sending gifts regularly, either on a monthly, quarterly, or annually basis to your VIPs and valuable clients.
You might be able to tell by now. Corporate gifting can involve a team, a whole organization, or even multiple corporations.
It is not easy to do it perfectly, right? With more people involved, the best way is to prepare a catalog with a handful of high quality gift items. This is the only possible way everyone can get their desired gifts.
It is also the reason the holiday season is often a nightmare because it is a long procedure to go through – and one mistake could cause any company millions of dollars. So, with this pressure on the shoulders, how will you pick the right corporate gifts for the right target group of people?
The Right Way to Choose Corporate Gifts
Knowing corporate gifting is a synonym of business gifting, what comes to your mind when you think of corporate gifts? Branded pens? Office stationery sets? T-shirts? Or water bottles? These are all correct answers.
With so many possible options, all you need is a general guideline that will prevent you from picking the wrong gifts. Here it is:
1. Have a clear goal in mind
It is too pretentious of us to say that we expect nothing in return in a corporate gifting campaign. The return can be as simple as a rise in employee happiness or employee motivation rate, and as sophisticated as prolonging relationships with your VIP clients.
2. Think of your recipient's interests
This is a bit trickier than deciding the goal of gifting, as it has to do with the gift recipients themselves. Not to mention it is unlikely that you know every one of your recipients personally, which means you barely know each of their interests and hobbies. 
Therefore, in a corporate gifting campaign, there is usually much guesswork. Based on what you know of your gift recipients, you should try to reach a balance between going too personal and being cliche.
3. Imagine the unboxing scene
Last but not least, you would also want to forward the time and visualize the scene when your recipients are unboxing the gifts you send.
Will someone else be there except for your recipient? Will the recipient feel honored and valued when they open the gift in front of others? Or will the recipient feel touched as he or she unwraps the gift?
The main question for you to answer is: What kind of emotion do you want to trigger?
You don't want to embarrass your valued recipients. Don't send something that will make them awkward, or force them to show a facet of themselves that they don't necessarily want to show.
This is the moment of making it or not. Be sure to put yourself into your recipient's shoes.
When AI Comes in Handy
As a gifting company, Giftpack has surely seen too many "when gifting goes wrong" scenarios. Even in everyday gifting, which normally shouldn't be too complex to handle, things can still go wrong in the most unexpected ways.
To solve all the issues, AI gifting is our friend. It helps us with the tiresome and problematic gifting journey, definitely makes things a lot easier. Below are what Giftpack's AI solution can help you with:
1. Gift with purpose
We make complicated ideas simpler. Choose one of the gifting purposes. Is it anniversary, client gifting, birthday, or other types of scenarios? We have it all covered.
2. Understand your recipients
It's all about how much information you have if you want to be precise and correct with gift selection.
We collect data that have been consented by your gift recipients on the website they've visited or the social media platforms they are on. If there's no public information, we send them a short set of questionnaires to learn their interests and personalities(10 questions at the most). No more guesswork. Best personalized option guaranteed.
3. Surprise comes before unboxing
Once you launch the campaign, our AI would generate 5 individually-tailored gift options to each of your recipients through email. This is the moment we worked hard for! We are certain they would be surprised by the accuracy of the gift results. Within the email, your recipients will be able to select the gift they like the most from the 5 AI gift recommendations. That way, there's no need to worry about how the unboxing would turn out, because they've decided for themselves.
AI-selected Corporate Gift Ideas
With our AI algorithm improves daily, we have been able to filter out low quality gifts, and options that are unpopular among the global gift recipients.
The paragraphs below show all the possible gift options our AI have thought of so far. We put them into several categories based on the product's use case scenarios so you can browse and get inspired accordingly.
The categories are listed as follow:
Beauty & Skincare
Entertainment
Fashion
Fitness
Food & Beverages
Gift cards
Home & Living
Learning
Lifestyle
Office
---
Beauty and Skincare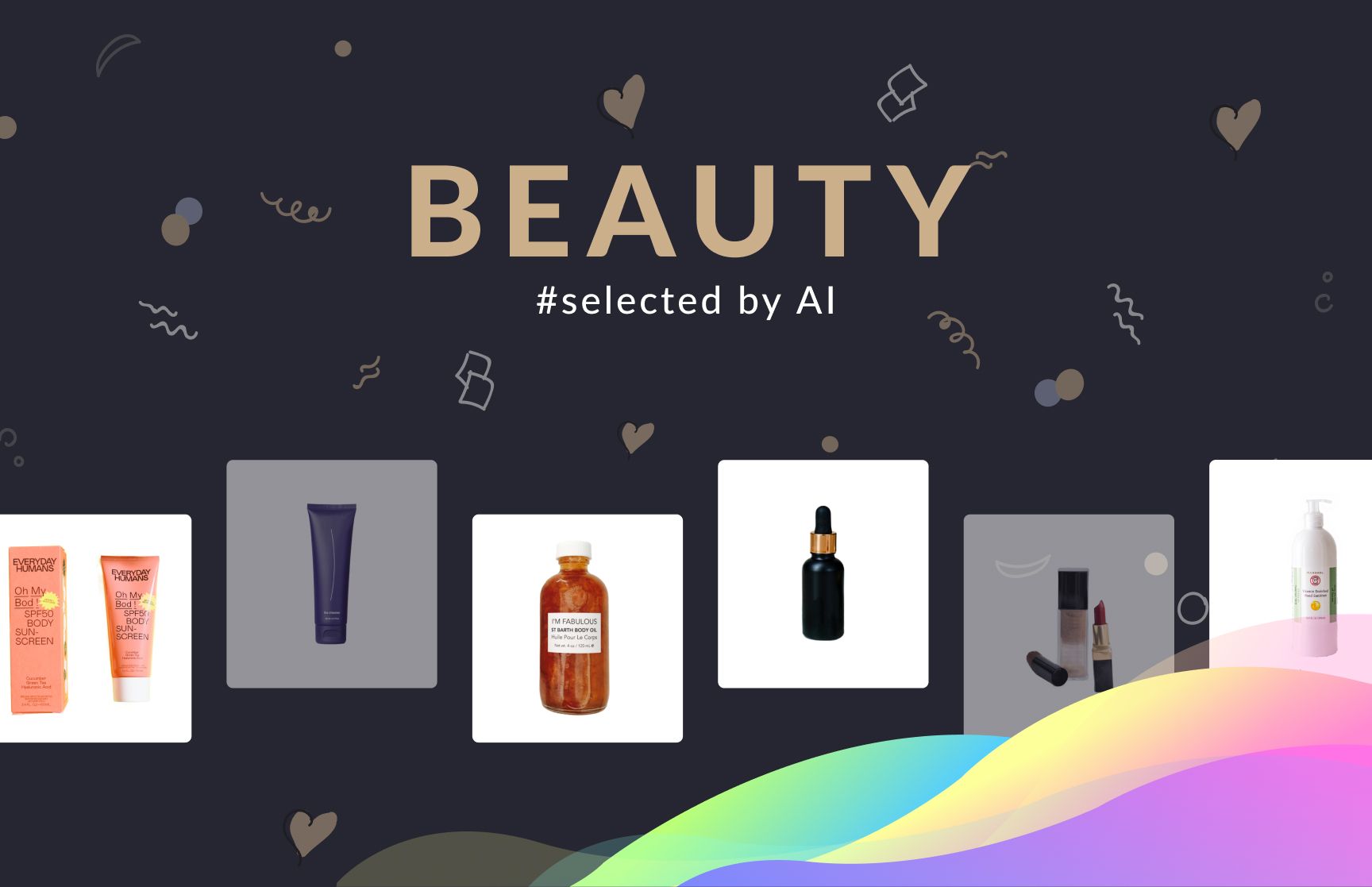 Beauty and skincare products are very popular gifts, more and more people are paying attention to their appearance and skin condition, men or women.
There is a saying that one should cultivate inner beauty before thinking about looking great on the outside. But in reality, they are both equally important, your appearance is first impression when building a new relationship. That is why many are willing to spend a big portion of the money from their salaries to make sure they can bring out their best looks.
By sending your recipients beauty and skin care products, you are saving them money! And you are also telling them that you support them for trying to look their best. What's a better compliment than that? You tell me!
Conditioner
Conditioner is a must-have in every beauty addict's collection. Not only does it keep our hair soft and smooth, but it's a great way to improve the overall appearance of the hair. Keep in mind that different types of hair require different types of conditioners, so be sure to choose the conditioner that is best for your gift recipients!
Facial Rollers
Whether you're buying gifts for your clients, employees or coworkers, purchasing a facial roller is a great idea! Facial rollers are an inexpensive yet useful and unique way to help with people's daily morning routine. They help to provide deep exfoliation and blood circulation for your skin.
Facial Steamers
Facial steamers help your gift recipients maintain their skin. This product will encourage them to look after themselves. Even busy people on the go can make room for this beauty tool, and it looks great as a decorative item on your gifts list.
Night Masks
Sleep is one of the most important aspects of life. Having a good night sleep is more vital than ever. Night masks will help your giftees get rid of a lot of wear and tear over time. And they can use it every night!
Serum
Serum is another must-have product many beauty advocates own. It's applied to the face in order to improve the complexion. Make your recipient's day by sending them a high-end serum!
Tips from Gifting Experts:
Research different brands and find out what your recipients are using so the products would be most useful and compatible for them.
Be ware of the greeting you use in your gifting. When done wrong, it could look like you are telling them to try harder to look better.
Sending gifts to moms only? Check out our gifts selection for Mother's Day!
---
Entertainment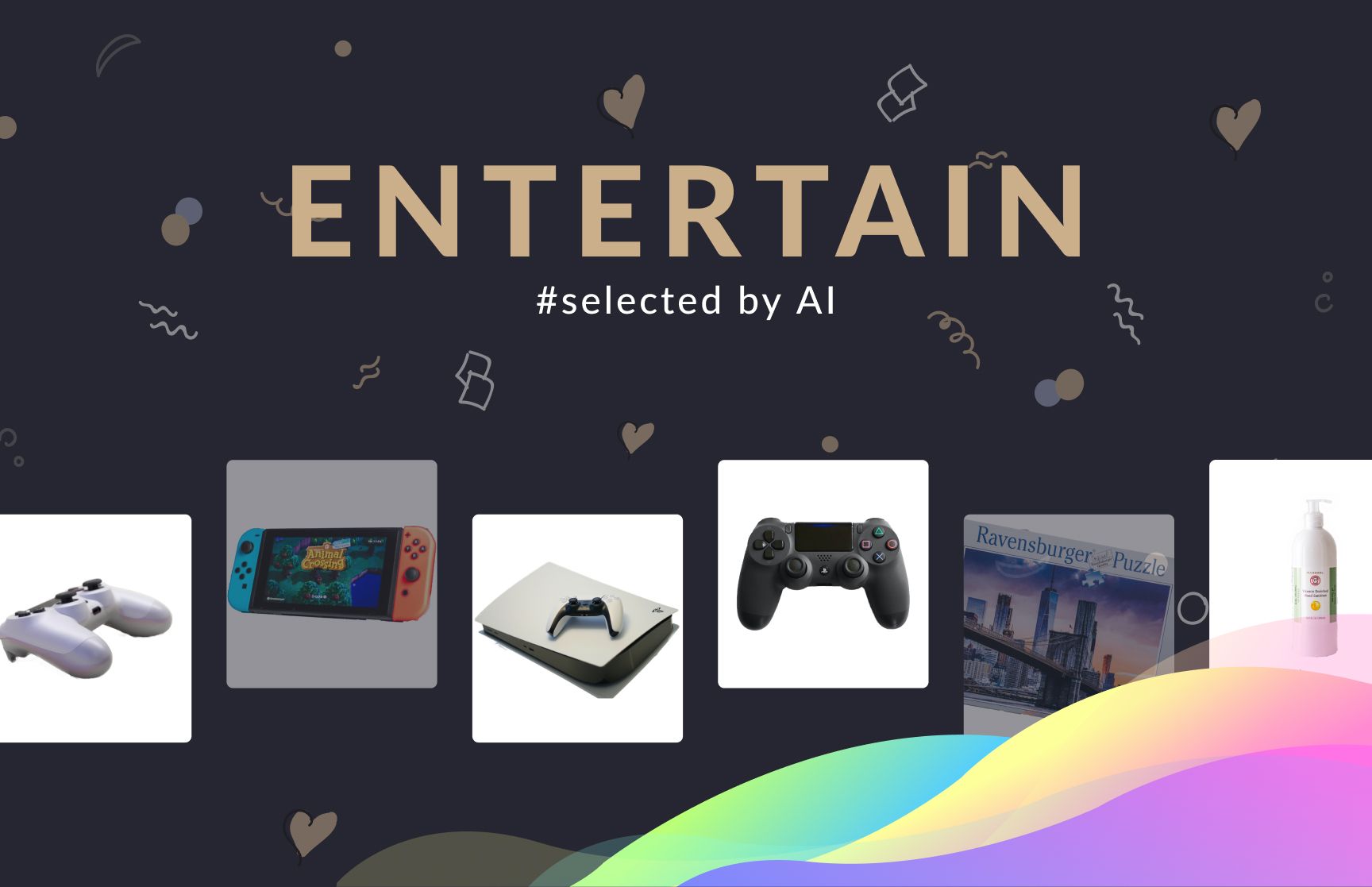 What's more exciting than receiving fun gifts? Gifts considered as entertaining are those that will bring your gift recipients joy. If you want to get inspired and learn what kind of gifts can be a good choice for entertainment, check out the most creative gifts we found online. Below we also laid out some of the bigger categories for you to take as an angle when looking for a gift:
Games
Be it table games, video games, portable game players like a Switch, or gaming consoles like PS4 and Xbox, the excitement these games bring to players make them a perfect gift for everyone. Even our AI knows you will never go wrong with sending games as gifts.
Puzzles
Not everyone is into hyper exciting games or competitive games that always stimulate your senses. For those who enjoy a slow-paced, and a more quiet gaming lifestyle, puzzles are often their go-to during their leisure time. It is definitely another gift option to consider.
Toys
Toys might sound childish for adults, but some toys could be very joyful even for adults since toys are meant to be played together. That is why they are actually perfect gifts for those who have children or new-born. It's one of the most direct ways for you to express your blessings to his/her new family member or to help them get closer with their kids!
Tips from Gifting Experts
Talk to your recipient. You should definitely talk to your gift recipients at least once. And based on your understanding of the recipient, you can easily tell if he/she is a "Game" or "Puzzle" person.
Look into the trend. What is the latest trend in the gaming industry that's most talked about in your workplace settings? Follow that trend and you will 100% impress your recipient.
---
Fashion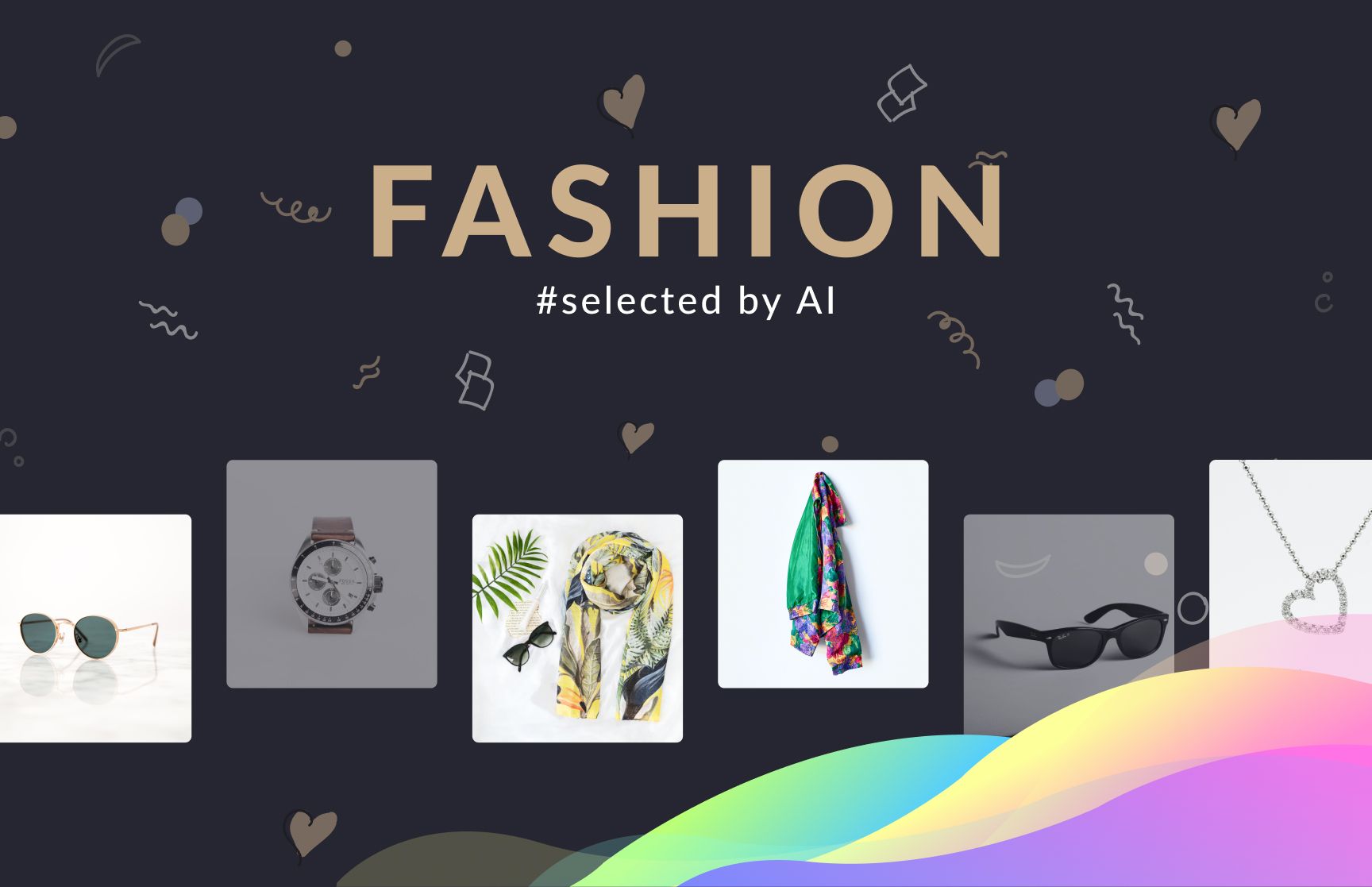 Fashion products are certainly for both men and women. Gifts labeled in this category are especially welcome by sales people with a higher budget who are running gifting campaigns for VIP clients. It is literal and self-explanatory that a company should take care of their VIPs first. If you can't even take good care of your VIPs, how can you be good at customer service? Sending high-end gifts once in a while is a good way to make sure your long-term relationships stay intact. In addition to the items below selected by our AI engine, you are also welcome to check out luxury gifts specifically in this article.
Necklaces
Necklaces come in with all kinds of styles, designs, and colors and can be worn with different types of combinations for many occasions. Just like love, they usually serve as a symbol of royalty and appreciation. When you give necklaces with customization from a well-recognized brand, you are telling your recipients that you really care about them.
Scarfs
Sending a scarf as a gift is suitable for VIP members who bring great value to your business. It is a fashionable accessory with great practical value and portability. It also symbolizes warmth – telling them we will be there for them even when it's a cold day.
Watches
A watch is a timeless classic. With accurate mechanics and reliability, watches have been an accessory for the masses for more than 700 years! Watches are not only jewelry for the wrist, but also a status symbol due to their high price point. When you buy a watch as a gift, consider the style of person you're buying it for. Is your friend the classic, traditional type who likes the Rolex or Omega watches? Or perhaps they're a fashionista and carry a smart watch instead like the Apple watch or Samsung Gear? There's something perfect out there for everyone, find it and give it to the right person as a gift.
Tips from Gifting Experts
It's recommended that you send these gifts only to your VIP clients, or the noblest professional relationships because many might feel pressured while receiving costly items.
When selecting gifts, don't forget to put recipients' relationship status into consideration. You never want your kindness to be misinterpreted.
---
Fitness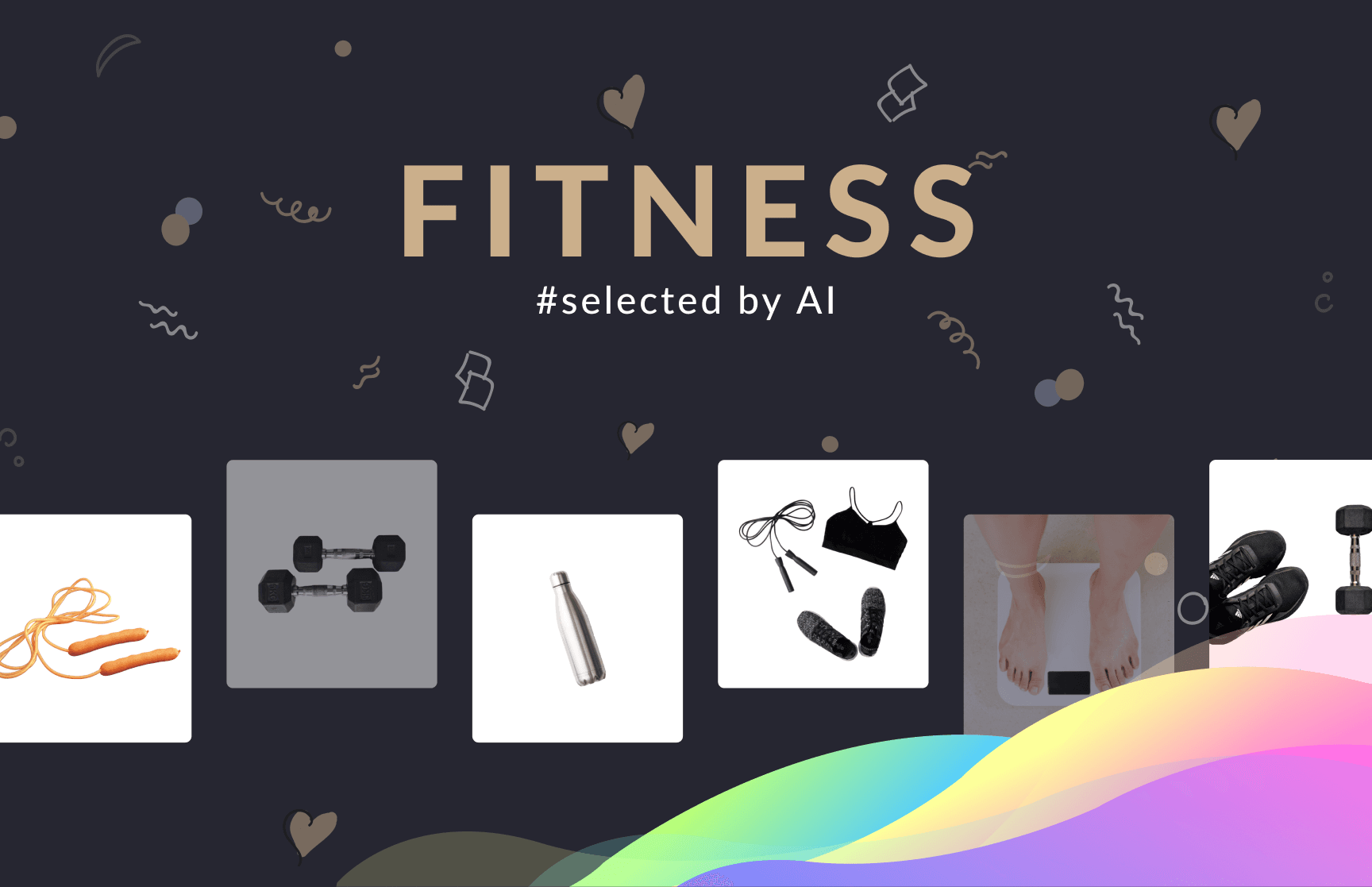 If you truly wish to show how much you care for your employees and clients, fitness products will help you get the message across! Helping your giftees create a healthier life by sending them health products which will emphasize the importance of their physical and mental conditions.
Indoor Stationary Bikes
People hustling for business success lack time to exercise, usually. Commuting is the biggest nightmare in metropolitan areas, it really eats up a lot of time, which makes keeping the habit of hitting the gym seem impossible. An indoor Stationary Bike will help your gift recipient stay hyped despite the weather and space.
Dumbbell Sets
Dumbbell sets are essential for home gyms. Great for someone who is trying to build mass and muscle. If the person likes to hit the gym, maybe he/she will also consider having a set of dumbbells at home! Many of them might have been thinking of purchasing but just haven't. They'll be surprised by how insightful and caring you are.
Jump Ropes
Send jump ropes to bring your giftees joy, health, and exercise opportunities! It is a thoughtful and affordable gift for coworkers, as it sure will bring a smile to all of the children's faces. Jump ropes work for pretty much any age and activity level, from children to professional athletes, from seniors to those with disabilities which make them a fantastic gift for everyone!
Smart Scale
For everyone who has been into the workout community, a smart scale is a must to help them focus on their goals and track their results from all the tears and sweat. Sending a smart scale with different statistics and measurement features will help your gift recipients feel even more excited about exercising.
Tips from Gifting Experts
Make sure their home has enough space. Otherwise, they might not be able to use such wonderful gifts.
Sending fitness products may mean humiliation to some people. Beware! Double check if the person is really into working out.
---
Food & Beverage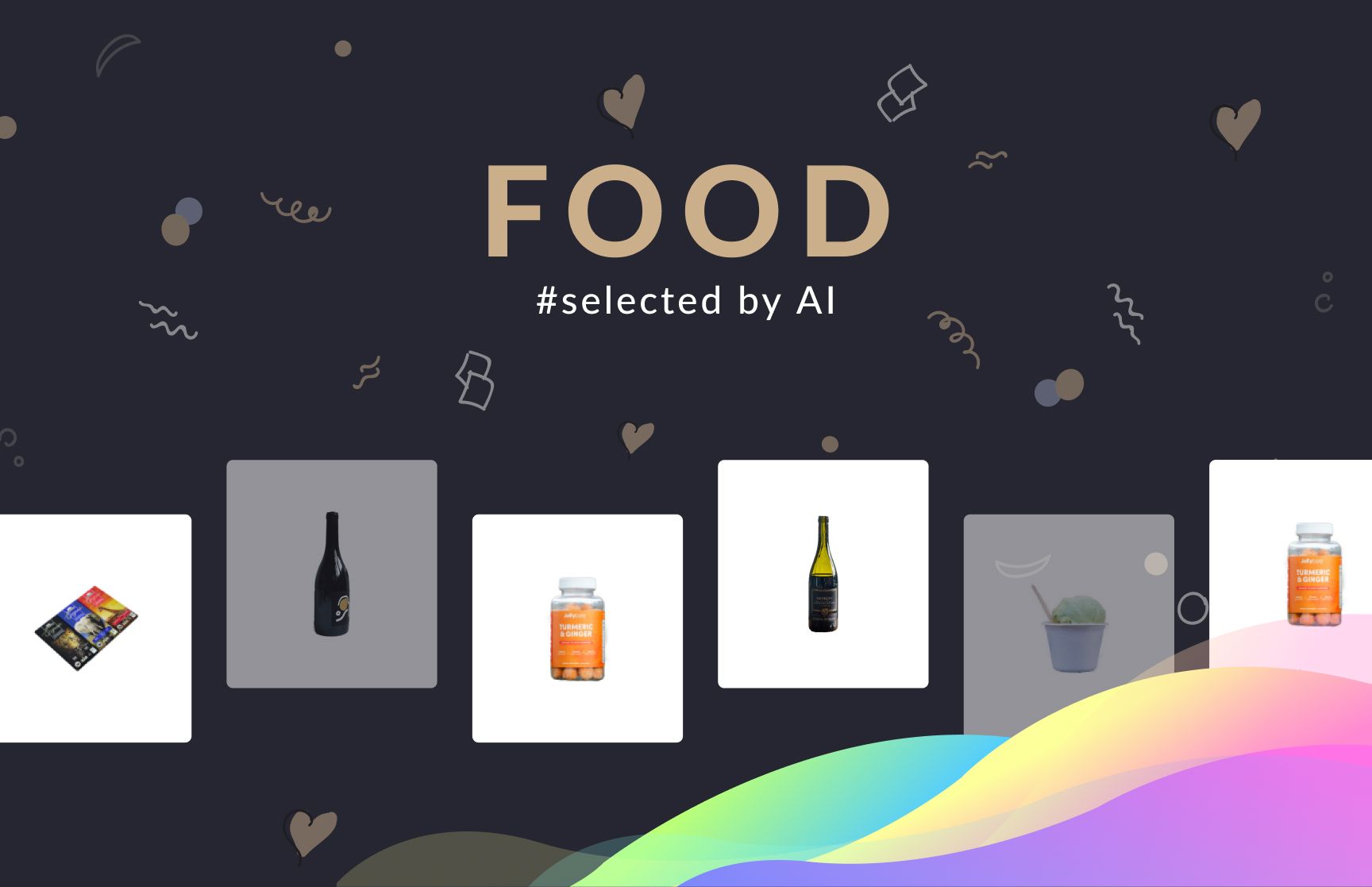 In this era, who wouldn't claim themselves as foodies? Food & beverage category is the one we see our clients choose the most often with their swag (customizable gift boxes) campaigns. The item varies depending on the age and preferences of your target group. From fun snacks like chocolate bars to high-end red wine, you have all the options to choose from. In case you're just looking for gifts with a small budget, here's our AI-selected 10 affordable gifts to show appreciation.
Ice Cream
Send ice creams to your gift recipients during summer! It's summer time! It's hot! Ice cream can really help with cooling down. You can also host an ice cream party at your company and invite your employees and their families. The coolness and sweetness of ice cream will help you bring relationships closer.
Chocolate
Who can resist some delicious chocolate? A lot of offices always have chocolates prepared as snacks for employees. Although they contain a lot of sugar, it is a great snack to rejuvenate employees' energy from the long working hours. Of course, sending chocolate as a gift is also a great way to satisfy your recipients. And always choose those from classic brands, it will be even more appealing!
Red Wine
If you are looking for a gift that your gift recipient will appreciate, send red wine. A bottle of wine is an excellent gift for a party or get together. When you are at the liquor store, you can buy a bottle of red wine that is not too expensive. Take it to your meetups and wrap it up nicely so that it doesn't break. You can even tie a bow around it to show your thoughtfulness!
Tea
The culture of drinking tea has become a global phenomenon in recent years. Whether you want to deliver an exotic flavor or the classics English breakfast, tea with well-packaged boxes is a great welcoming gift worldwide. It also shows that your company is culturally diverse!
Vitamin
As our clients were looking to send food products as a gift, the AI recommended that they send vitamins. Supplement vitamins are great for recipients who want to take good care of their health.
Wine
If you are looking for a gift that your gift recipient will appreciate, a bottle of wine is what you would want to send. Wine is an excellent gift for a party or celebration. And it is also a symbol of success, you can see it in many occasions such as winning a race, birthdays, finishing an educational degree, etc. Definitely, appropriate for lots of scenarios.
Also, nothing is more cheerful and relaxing than drinking wine with your coworkers! It is a great way to wind down after a hard workweek. Another great thing about wine is that it's an art in itself. There are so many different types of wine from so many different places around the world. Your gift recipients won't be disappointed in receiving a bottle of quality wine.
Tips from Gifting Experts
Be sure to partner up with vendors who have a good reputation. Food & beverage can directly affect one's health.
Choose logistics companies wisely. Food & beverages products often require low temperature shipping. The package should also be solid enough to prevent it from breaking because of water.
When sending food, make sure your recipients have no allergies for such gifts.
---
Gift Cards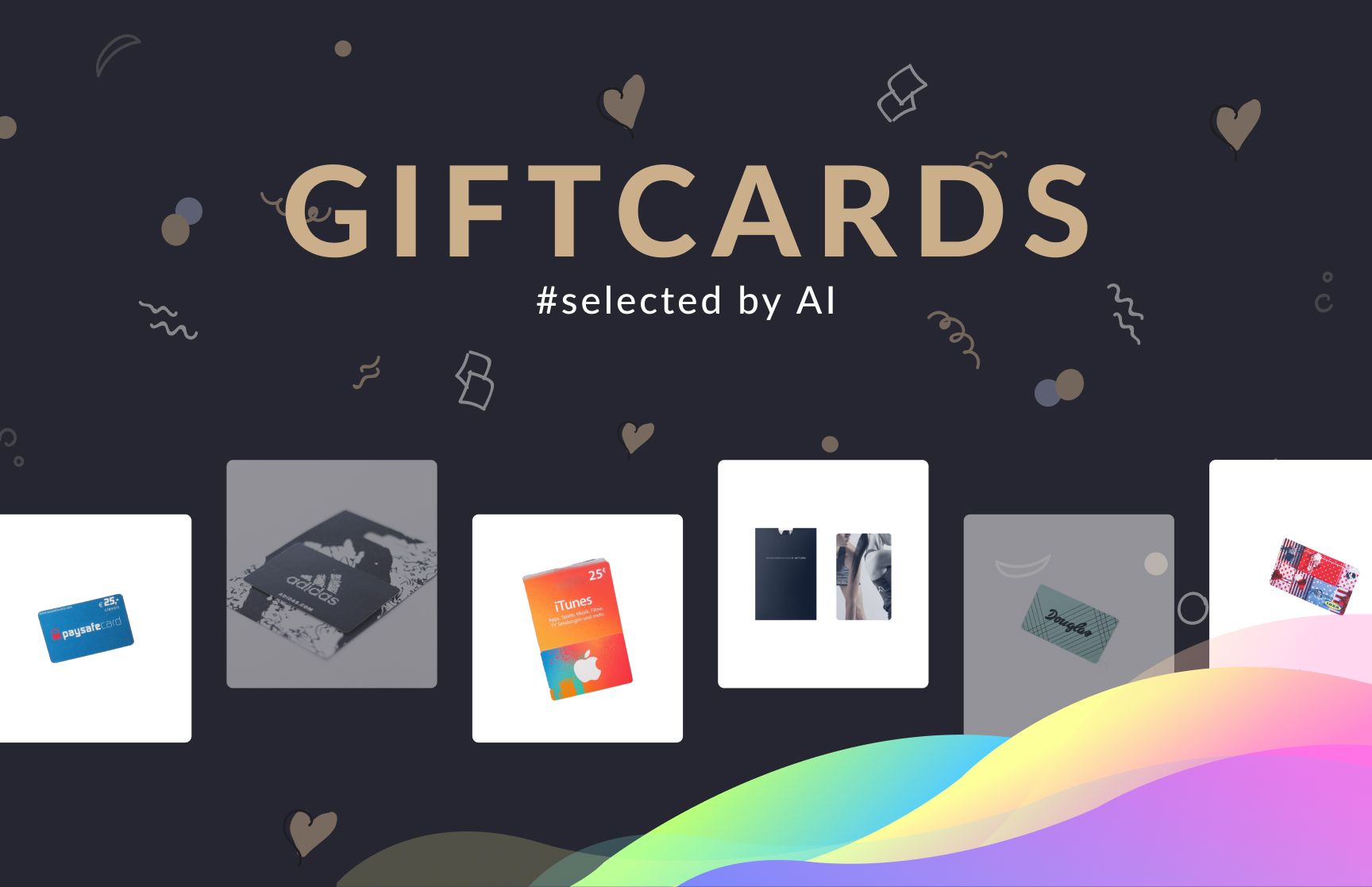 A gift card affords the receiver with a range of benefits. Because the monetary amount is flexible and can be used towards any kind of purchase, it makes a reliable option for your receiver, whether they are a customer, employee, or business partner.
They are also ideal for people who are celebrating their birthdays! The person who receives it may utilize the credits to purchase things or redeem discounts. All of these advantages make a gift card the perfect gift for any occasion.
Giftpack AI not only provides virtual and physical gifts in business gifting campaigns, we also partner up with one of the biggest e-voucher vendors, Prezzo to satisfy all kinds of corporate gifting needs. You are welcome to sign up to learn more about our gift cards deals.
---
Home & Living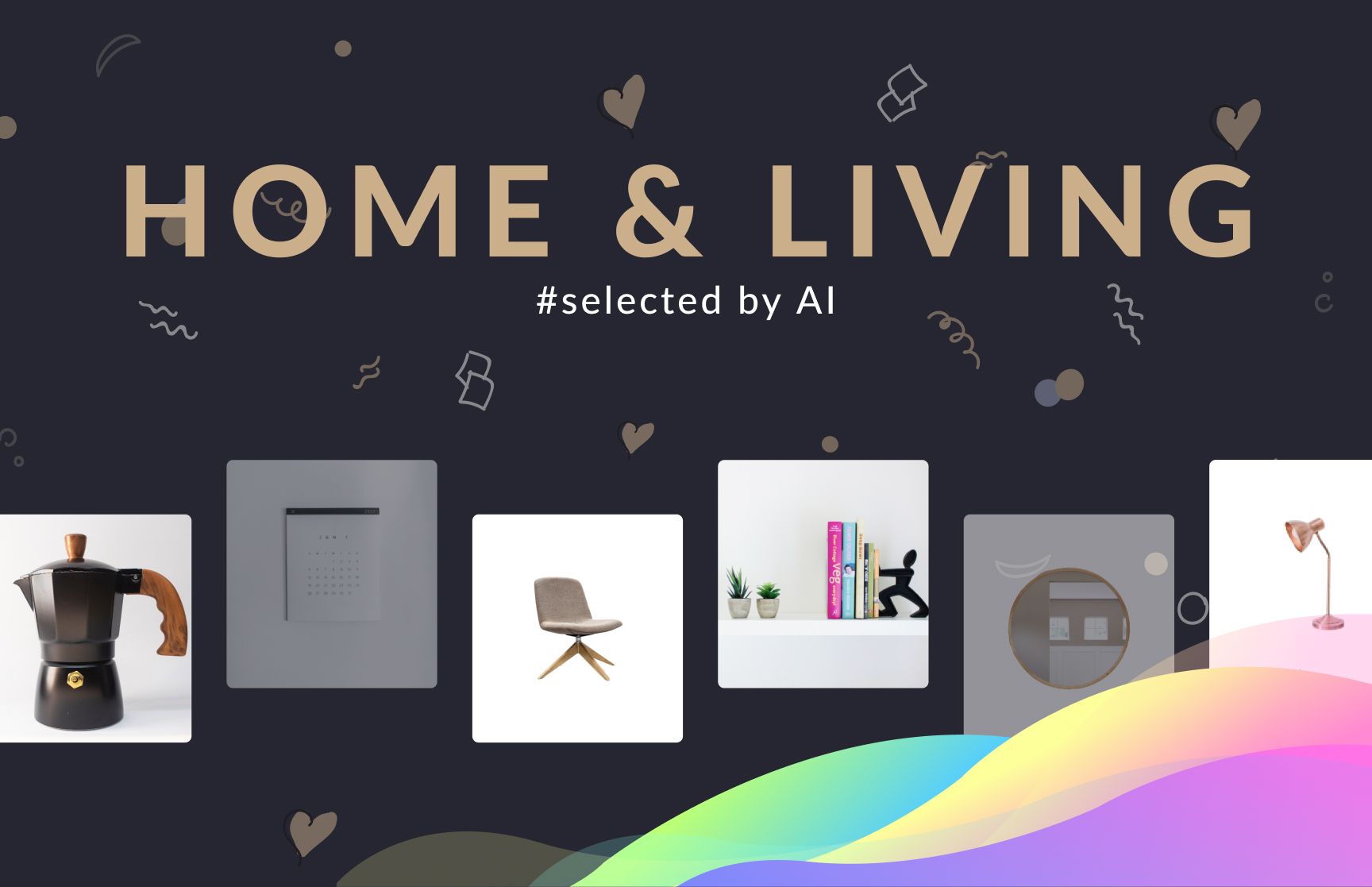 Needless to say, working from home has become a new trend regardless of the industry. Creating a cozy work environment is not limited to offices anymore. These 30-ish gifts are recommended to gift recipients by our AI, which received numerous positive feedback. A lot of them are especially popular when companies do gifting campaigns for the new-comers. Without further ado, let's dive in!
Air Fryers
We all know a commuter's morning can be rushing and hassling. If you know someone who is always in a rush and wants to eat a little something healthy in a jiffy, an air fryer is perfect for that person. They can use it to make many delicious breakfasts very quickly.
Blenders
No cook would say no to a blender in their home. Blenders make people's lives a lot more convenient, as they are capable of making many things. It is a great gift for people who love to make their own juice. That is why it is one of the top gifts.
Bath Towels
Taking a nice hot shower is the best treat we can have without spending a penny. The towels we use to dry ourselves certainly need to have good quality. Send soft and comfortable towels as gifts to make your recipients feel appreciated!
Bed Sheets
Sending a bundle of bed sheets helps you express your care for your recipient's sleep quality. Even better with personalization, find something that your recipients like and customized it onto the sheets. It is definitely very useful for those with children, as well as couples.
Bookcases
Do you know someone who's a bookworm? Reading is a great habit to have, it helps with knowledge absorption. If you know someone who loves to read all kinds of books, a bookcase as a gift can be very appealing to them. Maybe a wooden-made bookcase on their birthdays, and you will see their exciting reaction.
Bookends
Bookends are practical in use and design at the same time. It adds to your personal aesthetics. It's a way of self-expression. Choose bookends that you think best describe your gift recipients' personalities.
Calendars
Is it approaching the end, or is it just the beginning of the year? Calendars can be served as great gifts, particularly in swag gifting campaigns. It also comes in with all types of design and types. Choose the one that best suits your recipients' needs!
Chairs
Whether it is an office chair, gaming chair, or chairs for dining tables, well-designed chairs can save your recipient's ass (pun intended). Small tip: Danish design is interior designers' go-to!
Clocks
Sending a clock will definitely help your gift recipients with home decor. With a great design, your recipients can feel good whenever they see the clock hanging beautifully on the wall.
Beware! Never send a clock to your Asian employees, clients, or any other kind of relationships. In Asian culture, it is a taboo to send clocks as gifts.
Coffee Makers
Have you ever calculated how much you spend on coffee every week? If not, we suggest you not to do that, because you'll be shocked by the amount of money you spend. A coffee maker as a gift to your co-workers, employees, boss, clients, or anyone will really help them in many ways. We guarantee. Two simplest things are saving money and time.
Cookwares
There are many people who love to cook at home, for reasons like staying healthy and saving money. And due to the pandemic, cooking at home is becoming more popular as people are spending more time at home. Cookwares are the ideal gift for anyone who owns a kitchen at their place. In fact, it is also easy for those who don't have a kitchen to pass on to their family or friends.
Sparkling Water Makers
A lot of people nowadays want to have cold drinks, while maintaining their health at the same time. Sparkling water makers have come to the rescue! It can be a huge investment for many people. Sending one to your giftees could be considered a generous act of you.
Pressure Cookers
Preparing food can be a nightmare for those who aren't into cooking. Pressure cookers take half of that pressure away (Again. Pun intended). Give a pressure cooker and save your gift recipient some time spent in the kitchen. They will be forever grateful for this.
Desk Organizers
"Greatest of work won't be done without an organized desk" – quoted from our Asian parents. Having a clean desk improves work efficiency and quality. That is for sure. It is definitely a great gift for those who like to keep everything organized. If you know someone like that in your company, send this gift to them for a try.
Earphones & Headphones
A good pair of headphones or earphones can be a game-changer when you are working from home. They can help people focus by blocking out distractions from noises around you, and they also make it easier to hear people on calls and in virtual meetings. They're a great gift for anyone who spends a lot of time working from home. Not only that, it is also a good addition to movie watching or gaming. It is absolutely a gift that is popular nowadays.
Hair Dryers
Hair dryers are sacred objects for many. A high quality hair dryer would save tons of time on hair maintenance. If you are going to send a hair dryer, always look for a high-end one!
Mirrors
Mirrors come in different sizes and designs. They are similar to bookends. Both tell who you are as a person. While men and women can be in need of totally different types of mirrors, don't forget to consider what your recipients might want while selecting. 
Lamps
A lamp is not just a light source. It can shape one's morning or night routines. Having that in mind, send a lamp to someone who's into all kinds of rituals. They will certainly feel amazed by how much you understand them.
Massagers
Foot massagers, eye massagers, and massage sofas are all gifts that people want to get the most. Your budget spent on these massaging products will be much appreciated. Massagers are gifts that are claimed to be the most useful. This is also a product our AI has continually selected, and has never gone wrong!
Rugs
A handmade rug can cost hundreds, or even thousands of dollars. Although it is costly, it also communicates that you highly value your gift recipients. Make sure you know their taste and style, so you don't throw your money in the water.
Sauna Baskets
There's always someone we know who seems to always find a way to enjoy life. For those people, placing sauna baskets in their house can be a great addition to his/her already enjoyable way of living. The best part about them is these types of people would never hide how grateful they are when they receive any gift!
Smart Displays
Smart Display is the best gift for anyone who wants to make a memorable impression. With the help of AI assistants, it can be used by anyone of any age. Whether you send this to an employee who has kids that love watching their favorite superhero characters fight crimes, an individual working adult checking his schedule or calendar, or an old-timer preoccupied with the daily weather forecast, every answer is only a question away.
Socks
A pair of socks brings comfort and joy to your gift recipients, especially when they are cute or have great design. Better yet, you can find out about your recipients and send them designs that reflect their interests. This would be considered a great personalized gift. Go online and get inspired by taking a look at all the patterns and designs out there!
Tips from Gifting Experts
When it comes to home & living, it can get a bit too personal in some certain cultures. Avoid taboos so you won't offend someone accidentally.
Home & Living products are intimate to the house owners. Never go for low price products just because you need to save some budget. Since most of the time, the price indicates the quality.
---
Learning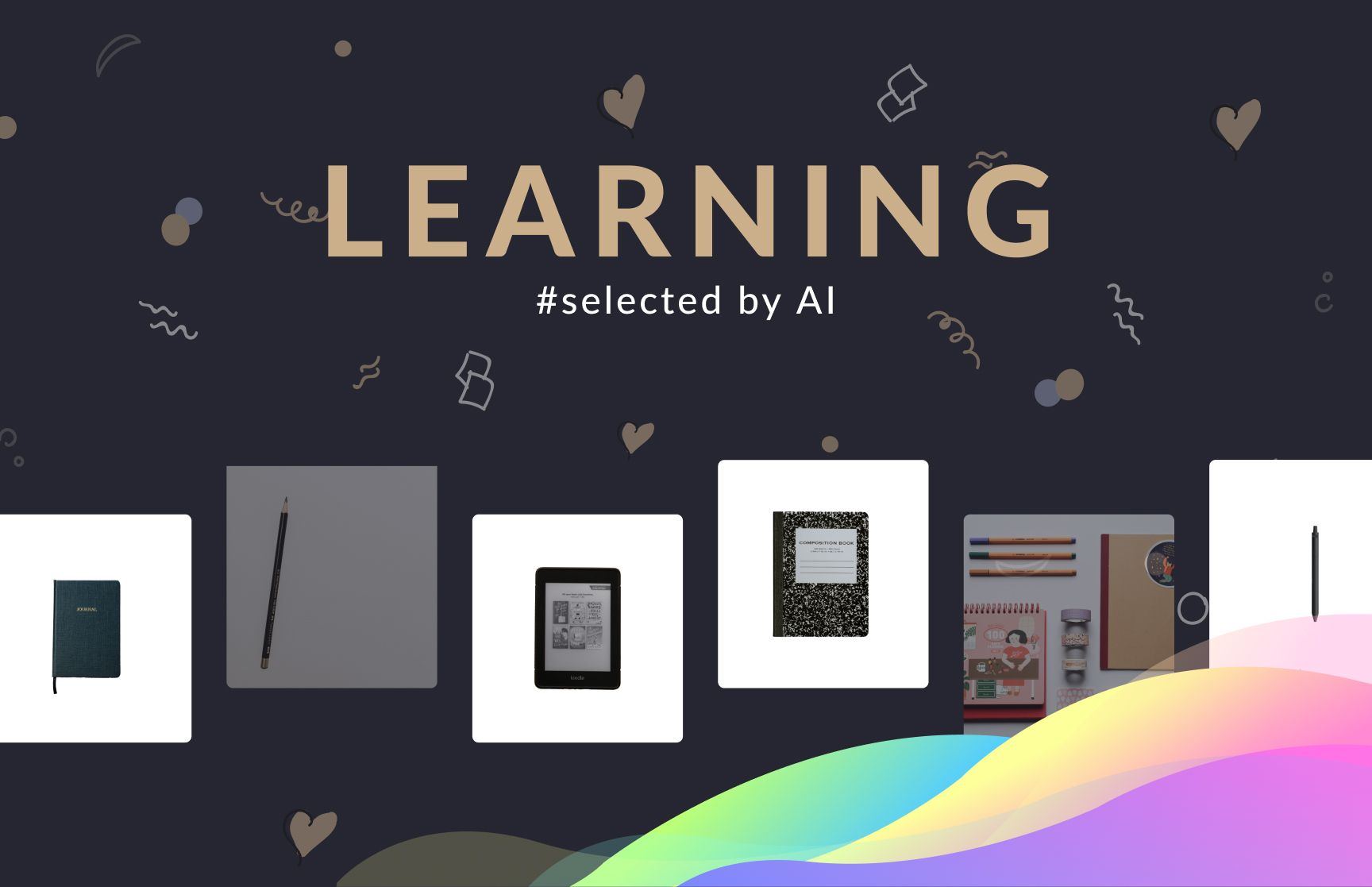 Learning while working is voted one of the main reasons for companies to be able to retain their employees longer. If you wish to send gifts to your clients or other business partners, this also makes ideal items as they are suitable for both self-use and gifts for other people.
Kindle
The Amazon Kindle is a useful gift for your employees or staff members who are into both reading and technology. The E-reader is a great budget option to give as a gift that is under the amount of $200.
Online Learning Platform Memberships
Not sure what you can give to your employees during the holiday season? Oftentimes, online learning platforms offer huge discounts on Black Friday, Thanksgiving, Christmas, and other holidays. Consider sending these memberships as gifts. Like mentioned, many people are keen to better themselves when they get a chance. Giving them such a gift can reinforce the idea that you as an employer would love to help them learn more. And this not only helps their work, but their career as well!
Notebooks + Stationary
A good old set of notebook and stationery as practical gifts, who would complain about it? Although note-taking is now often done using a laptop or notepad, some people still enjoy writing with their own hands. We recommend you spend some time on researching brands so that you know which is the best option you should go for!
Page Anchors
Many people still like reading books, a real book. Different from Kindle, you can not just turn off the device and come back to continue where you left off. You will need a page anchor to "save" your progress. For people who love reading. A cute or novelty page anchor can be a very nice gift that will make your recipient remember you.
Gifting expert tips
It is hard to go wrong with gifts under learning categories, however, you should always pay attention to the age of your recipients to decide appropriate gifts.
---
Lifestyle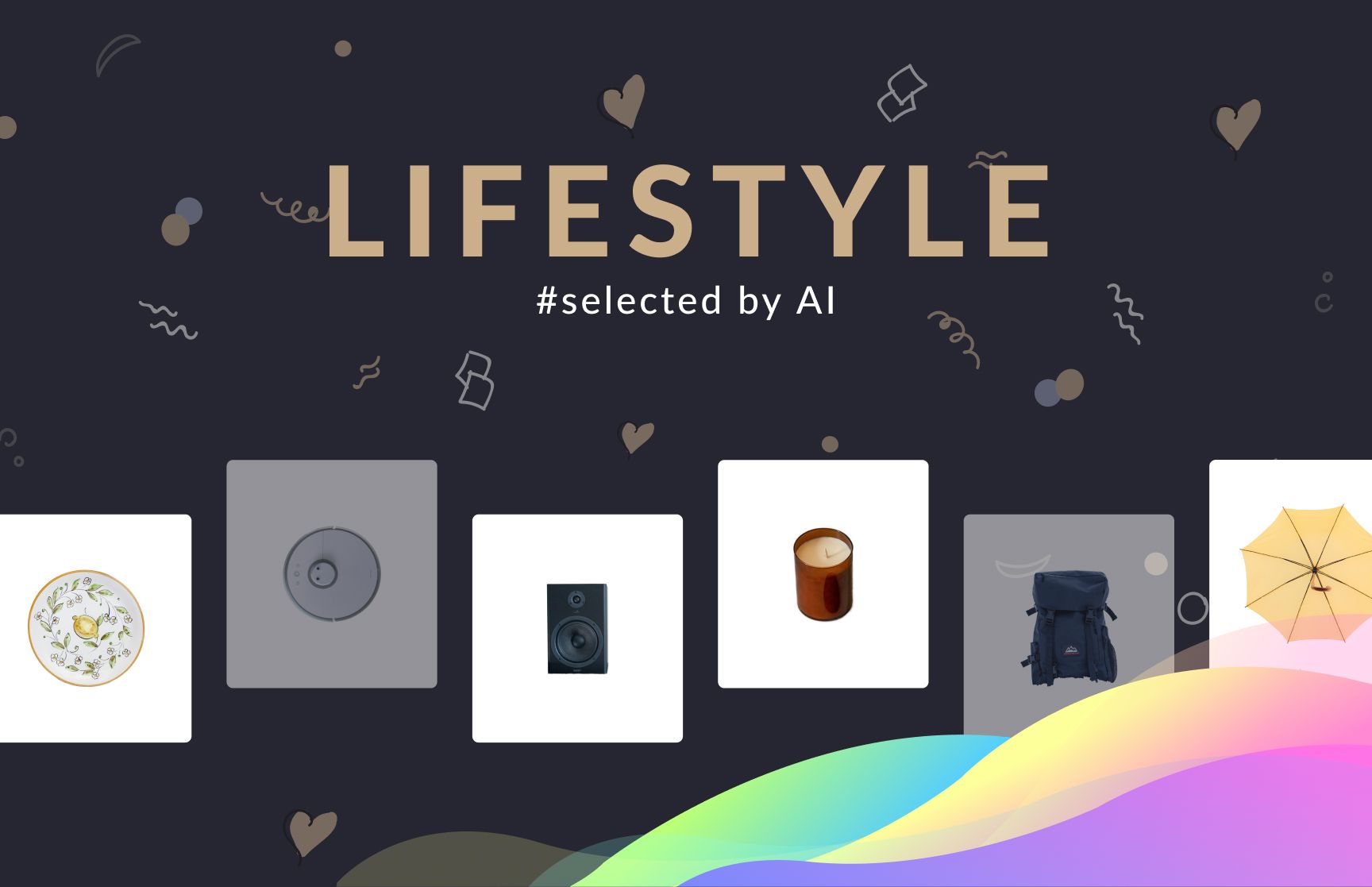 Life is not all about work. Adding some nice touches to life brings people delight. That is also why people embrace different types of lifestyles. This makes personal gifting more difficult, not to mention when you're gifting at scale. Fear not, that's exactly what our AI gifting is served for. You can now try it for free. Don't forget, the gifts in this article were all selected by the AI! Take a look at what we have under the lifestyle category.
Air Purifier
There are increasing concerns about the air quality in the world, people are trying to take better care of their surroundings. Air purifiers are great gifts for those who work in the central business districts. Reasons are simple, these areas are often the most polluted due to business operations and high volume of traffic.
Backpacks
For people passionate about hiking, camping, and mountain climbing, for those who commute to the office everyday, and for those who love going on solo-backpacking trips, backpacks are ideal for all kinds of people depending on the purpose. And there are so many incredible and interesting designs for you to choose from. So start with what kind of gift recipient you are sending gifts to, and choose one that fits their needs!
Phones Sanitizing Cases
Ever since COVID hit, it changed many of our lifestyles altogether. It is not a surprise that most of us are now more concerned with sanitizing our hands and trying to keep the bacteria and virus away. Phone sanitizing cases help your gift recipient do just that, without them spending too much effort and time, they can be sure to keep the gems away.
Power Banks
Forgetting phone chargers can be a real pain, and finding the right charging jack to save your dying phone can be even worse. Power banks are great gifts for anyone that often takes business trips. And since it's something they will most likely use on a daily basis, personalizing or customizing the portable chargers will help put a good impression for the gifters.
Speakers
A good pair of speakers are amazing gifts for your gamer or music-loving recipients. But the quality of the speakers really matter. So if you are considering such gifts, go for a home theater set. Helping your recipients upgrade their home is one of the best blessings you can deliver.
Tableware
A set of silver tableware shows how much thoughts one puts into living the best of their life. It suggests that all the details in life matter. Sending this to your gift recipients helps them remember how simple it is to make life wonderful.
Vacuum Cleaners
Vacuum cleaner is a life saver for those who consider themselves as neat freaks. However, it can be difficult to choose the perfect one even after you spend much time comparing between all the brands out there. Rule of thumb? Don't go for the vacuum cleaner brand you've never heard of.
Candles
When you think about candles, you immediately connect to relaxation. A day after weary work can be very tiring for many of us. Candles are perfect to help us relax, the scent and the mood sets will help one quickly get into resting mode. They create a calming, comfortable environment with their soft light and flickering flame. Plus, candles add a touch of style and elegance to the rooms. So send a candle set and let the people you care about enjoy the peaceful, tranquil atmosphere it creates.
Plants
For people who enjoy sunshine a lot, chances are they spend a lot of time on the balcony. Sending them plants will remind them how energetic life is. It will also add to the balcony decoration. And needless to say, plants are also definitely a perfect gift for the gardening enthusiast!
Umbrellas
An umbrella is something that nobody really thinks of as a gift, but at the same time they also cannot deny that it is essential. You can use an umbrella when you go out on a sunny day or on a rainy day. It's a good choice for customization as well. Send an umbrella as a gift for people who live in a place where it rains a lot!
Tips from Gifting Experts
Make sure you know someone really well before you send a lifestyle product. Sending a gift that doesn't fit the gift recipient's lifestyle is a big no in gifting campaigns!
Once you figure out one's lifestyle, it becomes very easy for you to select gifts. Search on Amazon or Google with the lifestyle keyword you came up with. You will have more than enough options to choose from!
---
Office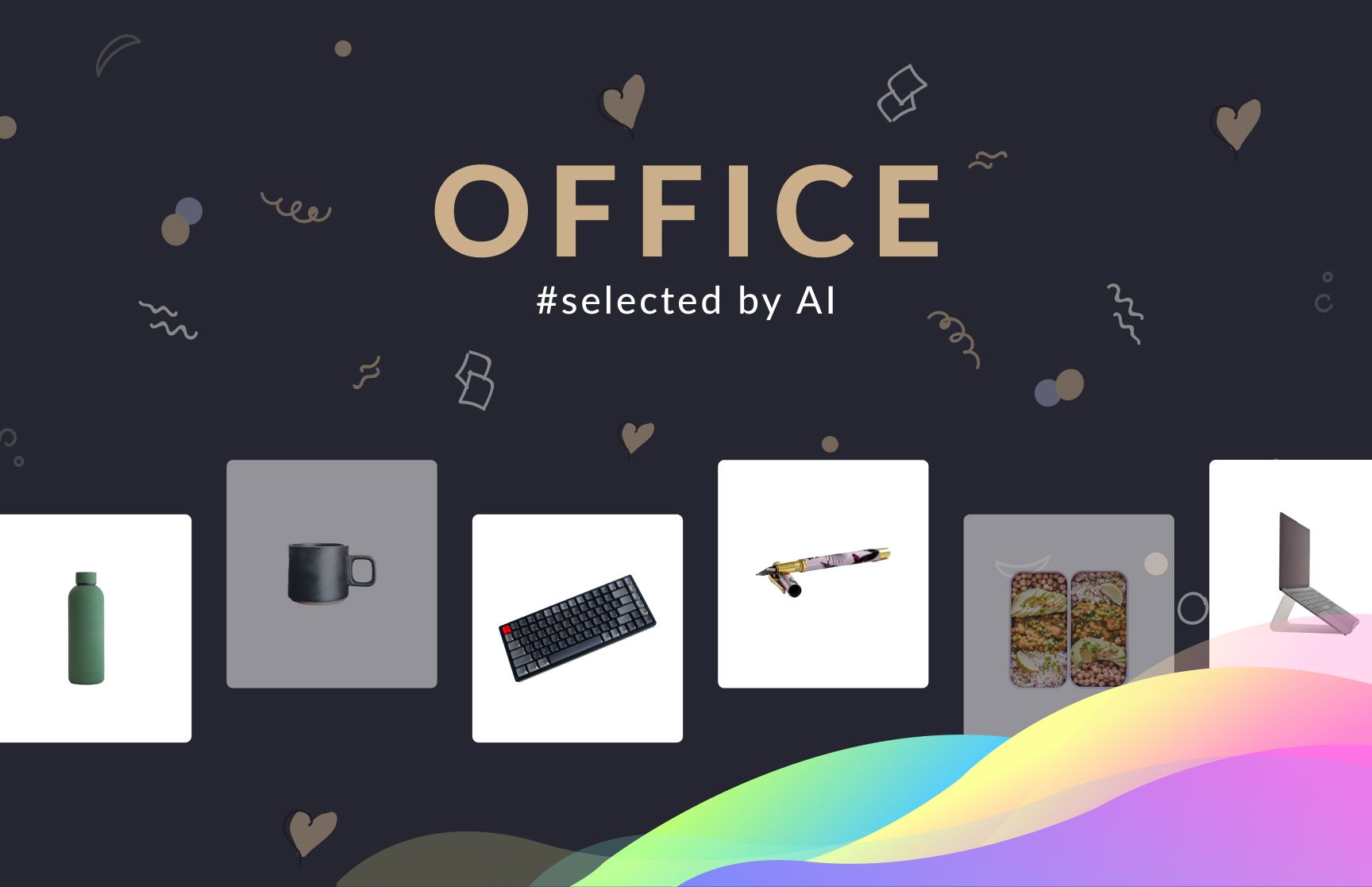 If you are one of those people who just can't figure out what you should send gifts to your employees, clients, or other business relationships, these office products will give you an excuse to help you justify.
Everyone is working for a better future. As the old saying goes, "A workman must first sharpen his tools if he is to do his work well." Investing little money to create a better working atmosphere will give you the highest return on investment. Let's look at some of the gifts:
Wireless Keyboards
There are people who can't stand all the cables electronics require, for charging, connecting to the screen, etc. Wireless keyboards are perfect for these people, without wires, they will be happier. The portability wireless keyboards provide also allows your gift recipients to take notes or write memos on their smartphones and tablets while on the go!
Laptop Stands
Staring at the computer screen the whole day can be very tiresome for the eyes. Let your gift recipients know you care about their work environment and their health by gifting them laptop stands or computer stands, something that they can even use at home. This will without a doubt be very much appreciated.
Lunch Boxes
When people eat out so much, they have the tendency to switch to bringing their own lunch. That is very understandable, after all, who wants to always eat the same things. Chances are, your gift recipients who work in the office also thought about bringing their own food. Sending lunch boxes(of course with customization) as gifts to them will give them a push, which has the potential to change someone's lifestyle entirely!
Mugs
So you think you are a conservative and traditional gifter… not a problem! We have a handful of clients wishing to ship mugs to their gift recipients. You can see online that mugs can be considered a bad gift because when employers send gifts they have always chosen to send mugs. It gives the recipients a feeling of you not being very thoughtful. But you can completely turn it around by sending them personalized mugs.
Water Bottles
Water bottles are more or less the same with mugs, but they are more accepted because they bring in the value of healthiness. There are tons of benefits when you send a water bottle as a gift. You help them stay hydrated. And you show that you care about their health. What's more? It's quick and easy to send!
Screen Cleaning Kits
There are two types of people: those who are always cleaning their screen, and those who never! Screen cleaning kits are ideal for neat freaks. It is also very useful and helps your recipient stay cleared of confusions. Your recipient will definitely be thankful for getting something like this from you.
Gifting expert tips:
Looking for employee gifts specifically? Check out our top selection for employee gifting in this article.

We suggest you to raise your budget while sending gifts under "office" category, because these gifts have a great chance to improve work efficiency.
---
Last Remarks
Gifting is a way of communication. It can even be considered a form of art, when we are talking about events like C-level headhunting or company merger and acquisition.
A gift has the power of determining the success of the business. This is also why in this article, we did not just randomly throw out gift ideas for business gifting, but explained how to do corporate gifting with minimum risks, listed out the gift ideas by categories based on the user success data, and included tips for you to take into account.
If you find this post helpful, help us share the words with your colleagues and boss. You are also welcome to try out our AI corporate gifting service for free by signing up for an account if you just don't have the time and energy to deal with all the details.
Having difficulties convincing your boss to adapt to the future of gifting? Check out the document we prepared which will help you do just that.