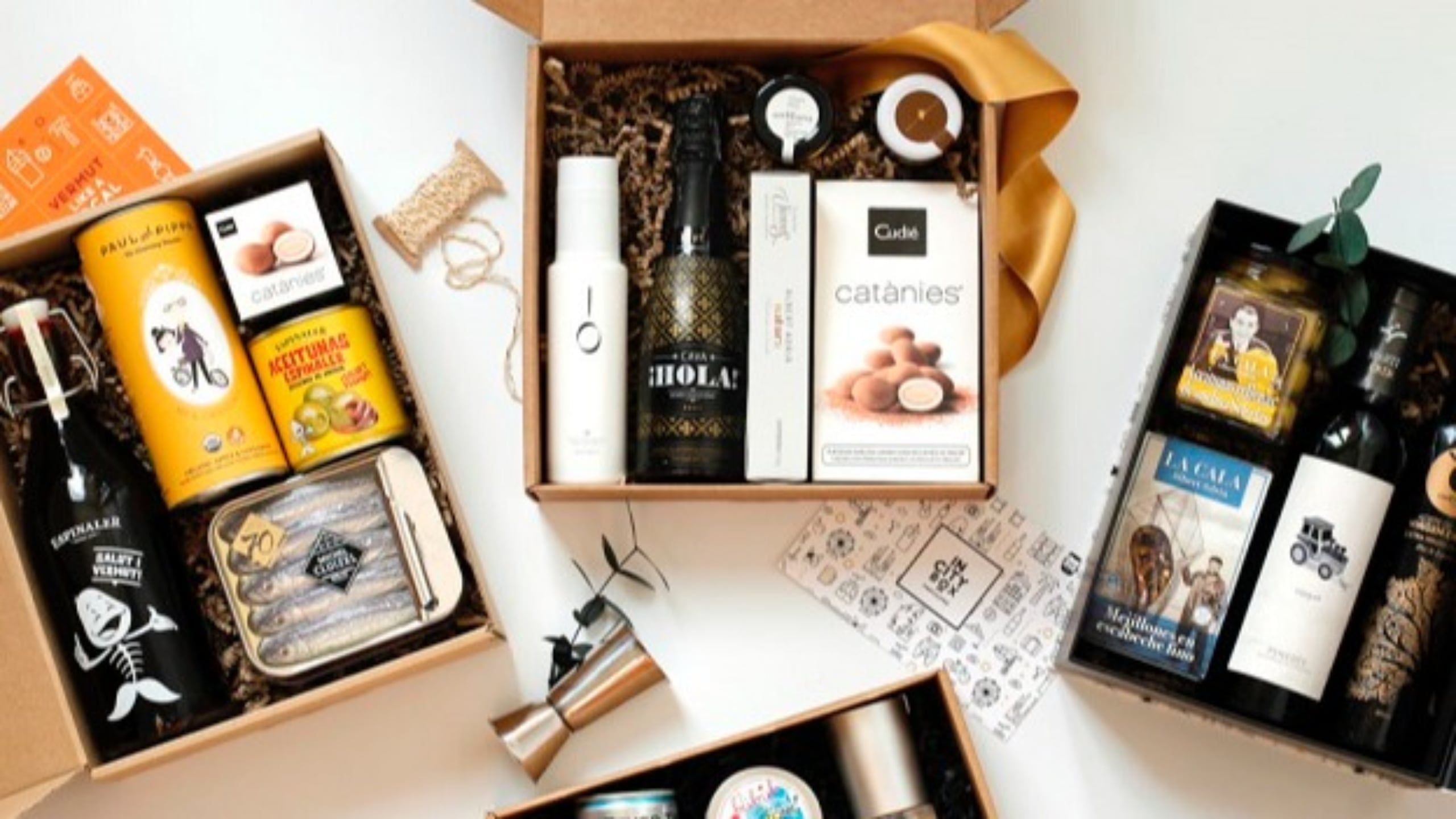 Employees are the backbone of your business, your company. It's never too much to show them how much you care about them. Although companies can do several things to make their employees feel relaxed, recognized, and appreciated, gifting is usually the go-to method. Gifting has always been a crucial element of social life, and there's no exception in the workplace.
Corporate gifts for employees make them feel appreciated and respected. Show gratitude to your employees' efforts and let them know you cherish them. This is a good way to significantly help you raise employee's morale and maximize your business productivity in the future.
Most people might receive countless corporate mugs and T-shirts with company logos as holiday gifts, but oftentimes those gifts will end up somewhere in the storage room and covered with dust. Because there is little value and little usefulness in those run-of-the-mill gifts from the company.
It's unsure whether your employees will feel genuinely appreciated by receiving your corporate gift items. But if you add a touch of personalization and choose a useful gift, the recipients will surely feel the differences, and might use them more. Isn't this part of the reason for corporate gifting? You want to give something useful instead of something that'll be ignored and not come in handy.
In this article, we'll discuss the power of personalized corporate gifts and the methods that companies can apply to their future appreciation program.
---
How to Choose Personalized Corporate Gifts for Employees?
What's the best gift for employee appreciation? What can you do to show them that you actually care? It's already challenging enough to gift employees, let alone choosing a personalized corporate gift for individuals.
Follow the 3 ways below to narrow down your search of the gifts:
Set the motive
Before gifting, you should clear out the agenda and how you wish your employees to feel from receiving this gift. For example, if you want to do a mother's day gifting to make your employees feel valued or appreciated with a budget, find a gift that is tailored to the scenario and achieve the goal. Blueprinting your gifting route so you don't go astray.
Collect opinions
Conduct a survey to know what your employees need or want from the company, or let Giftpack.ai do the job for you. Smart gifting has become the trend when it comes to personalized corporate gifts for employees. In Giftpack, we effectively analyze your employees' preferences with a series of questions, and then we come up with the best fiting gift options that will satisfy your recipients.
Demonstrate your reasons for gifting
It seems a little bit incomplete to just deliver the gifts to your employees without conveying your appreciation motives and why they are being rewarded. Consider to tell your employees the specific reasons why they're receiving a gift from you can make them feel extra special, and most importantly, heartwarming. Acknowledge your employees' effort, and show them yours. Create a meaningful bond beyond materialism.
Build a personalized corporate gift program for your employees. The power of personalized gifts fosters stronger work relationships and it's such a morale booster for your work culture. Make sure your gifts for your employees stand out. Remember, it's never "just a gift." It's about how you value your people and how you made them feel that way.
---
6 Personalized Gifts Ideas for Your Employees in 2022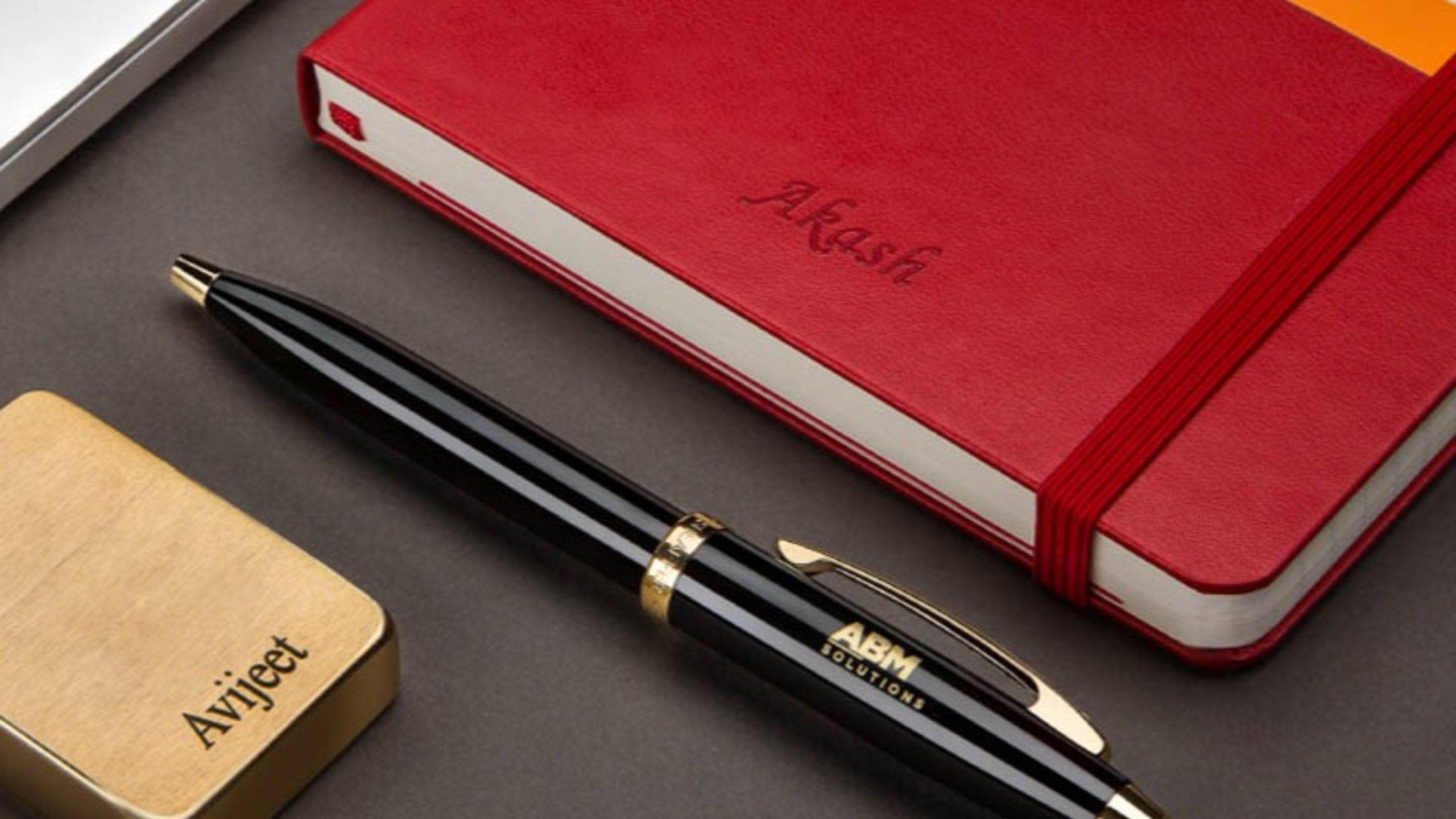 We've stressed on how personalized employee gifts can benefit your business. And Giftpack.ai specializes in smart gifting, we can help you reach that goal. In addition to the 3 ways we gave you in search of personalized corporate gifts, here are 6 personalized gift ideas for business to take into consideration:
For coffee lovers
Your employees probably won't pay much attention to an ordinary coffee mug. However, a personalized mug with their initials engraved on it will be quite surprising. It reminds them how much their company values them every time they see their initals shining on the cup when they enjoy their cup of hot joe. Employees pride themselves in earning respect from their company with recognized hard work, plus they're having a delightful experience when using your corporate product, so it turns out to be a successful gift that lasts for a longer time.
For the newcomers
For those who just recently joined your business, welcome them with an onboarding kit that includes notebook, ink pens, staplers, lunch bag, and other products they might require for work with their initials and company logo on the items.
Your new employees will be stoked with how much the company cares about their comfort in the workplace. Moreover, printed initials and company logos add a sense of belongings for those who are fresh off the boats, helping them to blend into the workplace more effortlessly.
For green thumbs
It is highly recommended to have office green plants for it brings plenty of benefits to the workplace. Office green plants help to purify air quality and thus reduce sick days. Aside from that, plants are visually stress relieving, and it increases work productivity and creativity. Bright colors and vibrant smells are very helpful in pulling out your slump, and the positive impacts are just countless.
Companies can give employees a miniature terrarium and a care kit for those who love plants. To make it personalize, companies can select the plants to fit in the style or accent of your employees.
For travelers
A personalized luggage tag or passport cover suits are the best gifts for frequent travelers. We all have those coworkers who won't stop talking about their travel experiences or won't stop sharing vacation pictures on social media. When it comes to travel season, those travel fanatics arrange themselves a long holiday after a period of hard work. Therefore, when they see their personalized luggage tag, it will remind them how hard they work for this company and they'll work even harder after recharging from their vacations.
For tech savvys
To appreciate the effort of your frontend and backend engineers, tablets, desktops, smart watches, or any other tech-gadgets might be a really good idea. They might also need to use them at work. Most engineers treasure their engineering tools. Therefore, to make it more unique and individualized, companies can customize products that belong to the specific engineer.
Tech savvys tend to take better care of the tech products, moreover, better tools help to generate higher productivity. It's definitely a win-win situation for both the company and the employees.
For gym enthusiasts
Employees will appreciate the company when they feel their employers care not only about their working performance but also their personal health conditions. Companies can personalize water bottles, gym bags, gym towels, and other sports-related products by placing their names on those gifts.
What isn't more encouraging when you know your boss supports you in every way, even exercising? Sports regularly boost physical and mental health for your employees. Adding one healthy employee means adding an asset to your business.
---
The power of personalized corporate gifts for your employees accounts for various positive impacts. Beside gifting actual gifts to your employees, businesses can also look for more thank you ideas to appreciate your employees. Don't hesitate to consult to Giftpack for the latest employee appreciation gift trend. Best wishes to your gifting journey!