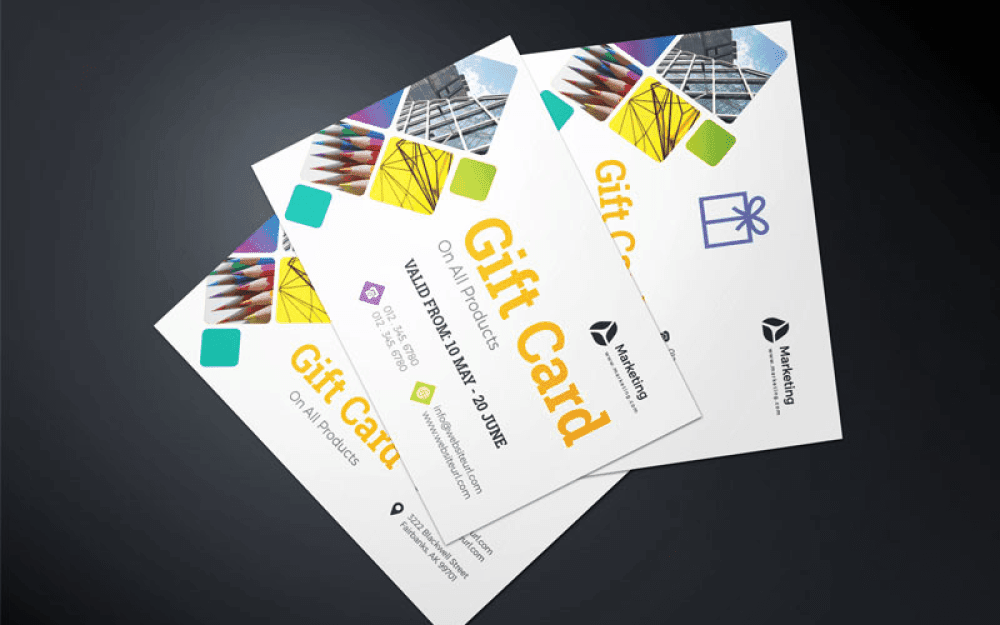 Still remember that we talked about why gift cards are the best rewarding gifts? The biggest selling point of corporate gift cards is its flexibility. Whether it's the flexibility in the amount you choose to purchase, or flexibility in the item choices. Amid the COVID-19 crisis, the global market for the gift card industry has plummeted to a new high.
According to the report from Global Gift Cards Industry, in the year 2020 it was estimated at US$767.4 Billion, and it is projected to reach a revised size of US$1.4 Trillion by 2026, growing at a CAGR of 11.1%.
As a result of the pandemic, corporate gifting has transformed from occasional benefits to a relationship-building necessity. And a well-chosen gift can bridge the gap between clients and keep employees connected.
"The actual size of the corporate gifting market can't be estimated, but we believe it's growing extremely fast in the past years. And corporate gifting is growing faster than the rest of the gifting market, " says Kevin Payne, GiftNow's vice president of corporate marketing.
---
Benefits of Corporate Gifting.
It's money well spent for gifting companies. Over 80% said gifts have improved relationships with employees or clients, with 48% saying gifting delivered a substantial benefit. One of the benefits gained was making the recipient feel valued (45% reported substantial benefits), improved customer loyalty (43% substantial benefit) and improved employee retention (41% substantial benefit). (Forbes)
With these benefits accrued, it is not difficult to see companies are keeping their current accelerated pace of corporate gifting or even increasing it.
Sending gifts to employees carries motivation for them to build an emotional connection with the company they work for. Businesses that send out gifts regularly are not only recognizing employee's effort, but overall raise employee morale and employee retention, building a company culture that is hard to collapse.
---
Why Should Businesses Choose Gift Cards?
Are physical gifts better than monetary rewards? Or vice versa? Let's take a look into the benefits of offering gift cards, the non-tangible gifting solution within your business.
1. Boost revenue
People generally spend over the gift card limit when they make a purchase since many people see the amount on the gift card as "free money." Two out of three consumers will spend 38% more than the gift card's value.
2. Increase traffic
Gift cards will increase traffic to your store since gift cards are generally being given to a different recipient than the buyer. This gives you two customers, the customer who bought the gift card and the person who received it.
3. Easy to track
Gift cards are integrated with most sales systems. This allows users to track gift card transactions and regular transactions all in one place. It also helps you to learn more about your customers' behaviors.
4. Spreads brand awareness
Gift cards help spread brand awareness. Your customers will be very likely to share their user experiences with their friends and family. This is a win-win situation that brings profit for either gift card business or gifting platforms selling gift cards.
Giftpack now has more than 300+ gift card options on our platform. Check them out!
5. Builds relationships
Using gift cards as a reward builds relationships with your employees and clients. Businesses can give gift cards away if the client renews contracts with your company or when an employee reaches a certain KPI.
Despite what intention you have, gift cards can definitely help corporations reach new business goals.
---
Conclusion
Corporate gifting can be a hassle sometimes. However, using digital services such as https://blog.giftpack.ai/article/top-corporate-gifting-platformssimplifies the process.
And by sending gift cards, corporations offer recipients a lot more flexibility in making their choice of gifts, resulting in less disappointment and gift wastes. Gift card givers can also track the digital gift card as to whether the gift cards are used or not, so they can predict the user's behavior.
Corporate gifting is a burgeoning industry in this post-Covid era. Companies budget more on sending gifts to employees and clients, and sending corporate gift cards has become more popular than ever.
Make your gifting efficient and improve your ROI with Giftpack AI.
Visit our product page to unlock the power of personalized employee appreciation gifts.