In the New York Times] bestselling book The Five Love Languages, receiving gifts is one of the most significant ways to show your appreciation to your significant ones. In the case of business, your potential customers or existing clients.
A right gift can speak millions of words about your relationship, from what you choose for the other, the packaging, the timing, the way you present it…etc. It doesn't only show how much you appreciate them but also how much you understand them. Sometimes we do not only want to be cared for but also to be understood. A thoughtful gift is the way to do it. However, all will be disregarded if your gifts cannot be sent to where your recipients are.
There are many obligations for such a lovely gesture in terms of both personal and corporate gifting. One example is, many couples nowadays are in a long-distance relationship. It is impossible to get the job done without their friends' help when you want to send a fresh-made birthday cake on the special day for your loved ones. But more importantly, an example for corporate gifting would be employees of branches that are located in a different country. It is hard to localize and send the gifts to these employees.
In this article, we will go over the 5 W's to get to know why cross-border gifting service is trending, and almost essential, worldwide right now. And why it is even more important for corporate gifting.
---
The 5 W's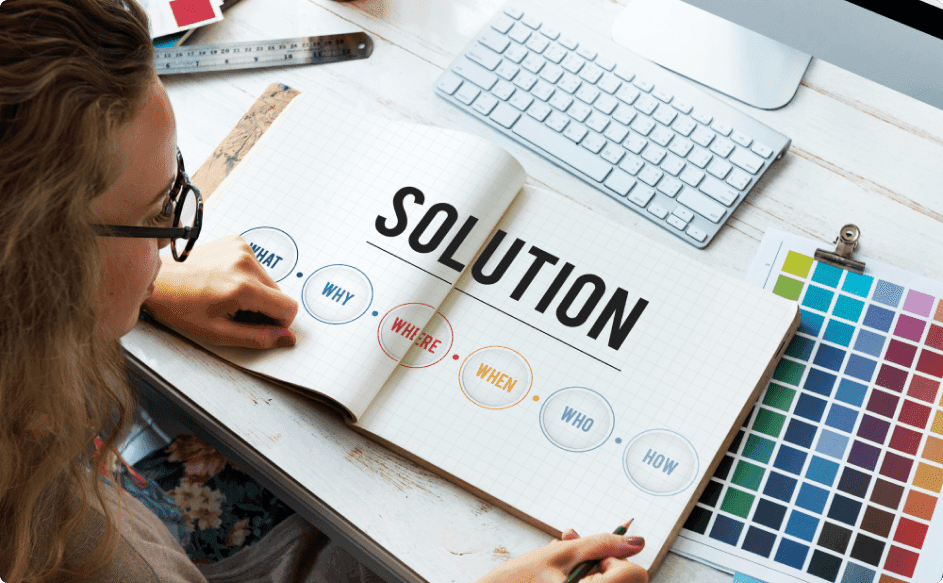 Below we will be diving into the five main questions that will help you better understand everything about cross-border international gifting service and the importance of it.
What?
Gifting service is a solution in which that helps with all your gifting needs – from providing gift options(marketplace) to packing, and then shipping. How good the service is will depend on how much it can help you. Check out our article 【Top 10 Rising Corporate Gifting Platforms in 2022】 to see which gifting platform best fits your needs. A cross-border international gifting service is a gifting service that can help you send gifts to almost everywhere you want to.
Corporate gifting solutions shouldn't be overseen, especially if it has the ability to send shipping globally.
Who?
There are a lot of people that can benefit from using such services.
Personal:
Couples in a long-distance relationship
Friends and families who live in different countries or cities
Celebrities who wish to keep good relationships with their well-known fellows
Corporates:
Corporations that want to impress potential clients
Companies that are looking to build better relationships with their current clients
Businesses that wish to increase their employee satisfaction or retention
When?
People usually send gifts on Birthdays, Anniversaries, Valentine's Day, Mother's days, etc. There are a lot more occasions for people to send gifts these days. Some people want to make up after a fight, some old friends try to cheer each other up during a hard time, some children want to be there for their parents when they cannot come home for holidays, some people want to say "thank you", sometimes just for the sake of it. People can be very creative when it comes to finding "excuses" to send gifts as a gesture of appreciation. After all, sending gifts is a pleasure for ourselves as well.
For corporations, there are 4 main timings for gifting:
Sales Prospect Gifting
Client Gifting
Employee Gifting
Event Gifting
Promotional Gifting
Read 【What Is Corporate Gifting and Why Is It Important?】 to learn all about corporate gifting and how important it is for business growth.
Why?
Imagine in the world of globalization we live in, it is hard for businesses to keep their gift sending local. For example, there are many international businesses with headquarters in a number of countries. It will be impossible to send gifts to their employees, clients, or prospects in another country without the help from a corporate gifting solution.
There are many people who need cross-border gifting service and luckily, companies like Giftpack had figured this out and have been providing memorable and customized gifting services for thousands of users in the past few years.
In Giftpack, with services such as gifting consultant or Gifting AI, a personalized gifting experience is an easy breezy process for gift senders. You only need to give us a budget and requirements, we will sort out the rest for you: choose the gift, pick it up, deliver it and add a personal touch. Let's say you want to sing her a birthday song? No problem, our experienced packer will be happy to do so for you.
Where?
Gifts need to be sent, and the places they need to be sent to are rapidly increasing.
Giftpack provides gift delivery service anywhere around the world. Giftpack keeps expanding their service area so that their vision will come true — there will be no border for gifting. See how it works.
---
It is hard to show how much you appreciate and understand your clients or employees if you cannot even send the gifts to where they are. When choosing a corporate gifting solution, pick a cross-border gifting service that can help you send gifts anywhere in the world.