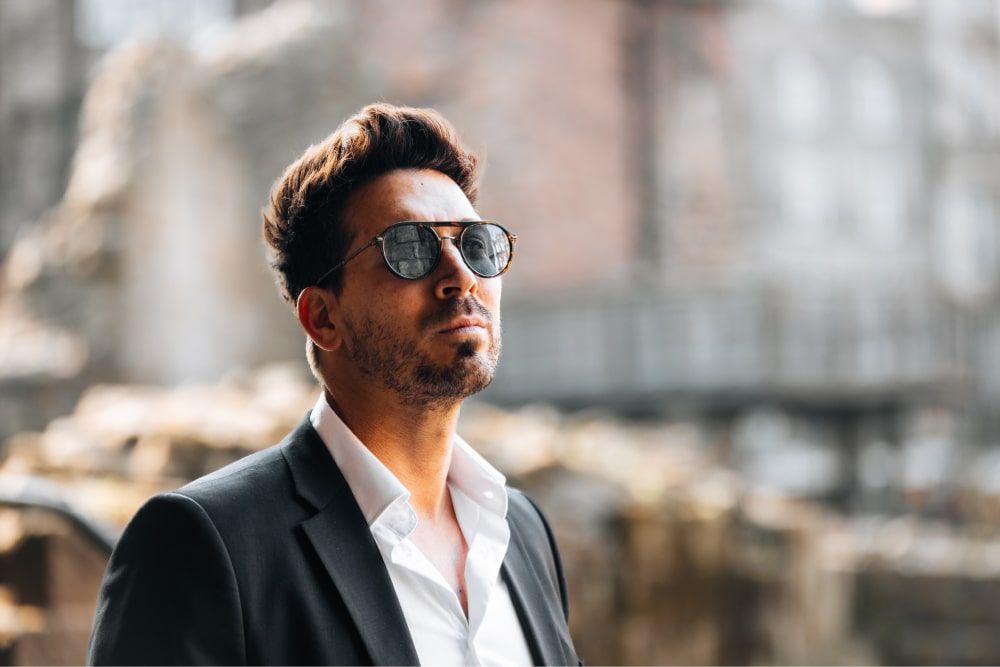 Gifting your employees is a great way to show them you appreciate them and value their contribution to the organization.
According to the Tremendous Holiday Gifting Study, 75% of employees said receiving a holiday gift from their employer increased their job satisfaction, with 46% saying this boost can last for one year or more. At the same time, however, you don't want to overdo or only do the bare minimum. The survey found that gifts that feel cheap, useless, or both tend to make employees feel worse. For businesses facing talent attraction and retention challenges, gift-giving can help boost morale and make employees happier.
Why does employee satisfaction matter? Our previous post on improving employee satisfaction with gifts noted that happiness made employees around 12% more productive, while unhappy workers are shown to be 10% less productive. Employee satisfaction is one of the critical components when it comes to running your business. Aside from impacting productivity, it also affects employee retention, creativity, and communication.
---
Why choose luxury items for employee gifts?
Luxury gifts can have a significant impact on the employees who receive them. Aside from showing appreciation to your employees, gifting items from luxury brands can boost a company's image and reputation. Most luxury brands are associated with an embodiment of success, sophistication, and generosity. This can help positively influence how employees perceive an organization and may help attract and retain high-performing talent.
Luxury items also tend to be high quality and durable, making them long-lasting gifts that employees are more likely to keep and use for years to come. This longevity can be a good morale boost for employees as they can remind themselves of their achievements and the recognition they received as a result. One of the best gifts you can give your employees is luxury sunglasses — they're trendy and practical, so employees would likely appreciate them more than another company logo mug or tote bag. Below, we'll look at four tips for choosing luxury sunglasses as employee gifts.
---
Explore different sunglass brands for employee gifts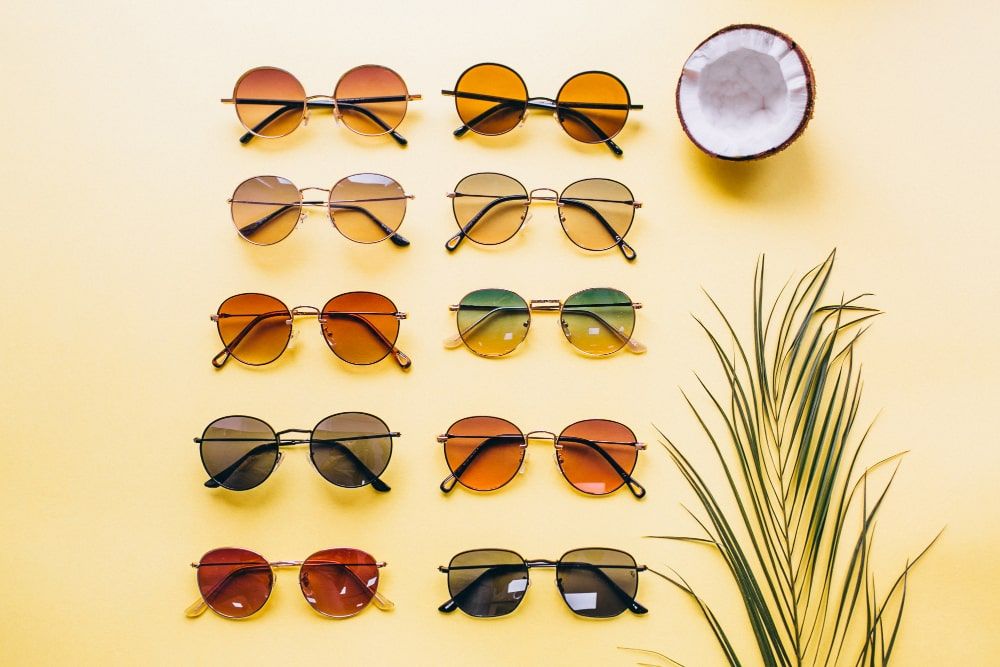 One of the first things to consider is what sunglass brand to choose. Fortunately, you don't necessarily have to overthink this, as some luxury sunglass brands are instantly recognizable based on their look or style and may already hold brand name value.
Luxury sunglasses can come in classic, retro, sporty, and trendy styles. Brands like Ray-Ban, Prada, Gucci, and other leading brands provide well-constructed frames and polarized lenses for multiple environments. Some sunglass retailers may offer group sales, including volume discounts or a concierge for custom fittings.
The variety of luxury brands offered will provide varied frames and lens types depending on your employees' preferences or needs, from the classic Ray-Ban Aviator frames to more ostentatious frames from Prada or Versace. Selecting frames that suit an employee's personality is also an excellent way to show you are paying attention and taking the time to know your workforce.
---
Offer different sunglass functionalities in your employee gifts
After deciding on a brand (or multiple brands), consider the functionality of sunglasses and how they can help your employees. As explained in our introduction, employees tend not to appreciate gifts that they find useless or irrelevant. Some of your employees may already use clear prescription glasses and find non-prescription sunglasses inconvenient, as the tinted lenses won't help with their vision correction.
As such, you may consider adaptive sunglasses, also known as transition sunglasses, that automatically transition between clear and tinted lenses depending on whether the wearer is indoors or outdoors. Today, brands are innovating the transition sunglasses sector. The 32°N Sunglasses allows wearers to easily switch back and forth between close and far vision with just a swipe of a finger, so wearers won't have to choose between specs and shades. There are also clip-on lenses available in the market today, which you may want to look into as well.
---
Consider eye care when choosing eyewear as employee gifts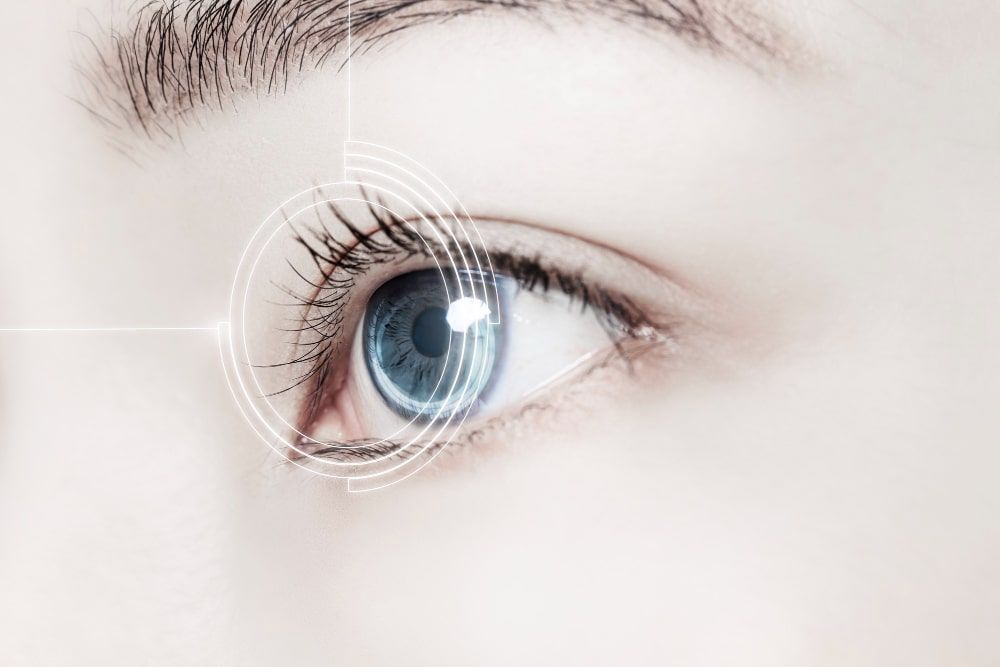 Aside from mere gifts, gifting your employees luxury sunglasses can be a thoughtful way of showing them you care and want to invest in their eye health. In this digital age, working on computers and other digital devices for long hours can be very taxing or straining for employee eye health.
Employees are likely to experience digital eye strain, which — along with poor eye health conditions such as cataracts, dry eyes, refractive errors, and age-related macular degeneration — can significantly impact employee productivity and well-being. Most high-quality luxury sunglasses will have built-in filters or technologies that can help reduce or block exposure to blue light from digital gadgets, which are known to cause eye strain and other health problems. The luxury sunglasses can supplement offering employees regular eye exams or hosting eye care and safety seminars.
Through these workshops, you can teach strategies to ensure eye health and provide relevant tips, especially if you're in an industry where eye health is at risk.
---
Offer customization options when giving sunglasses as employee gifts
Finally, finding the perfect frames or lens shapes to please everyone can be difficult. In this case, it may be better to look for brands and retailers that offer customization options to tailor each gift to your employee's needs and preferences. Brands like JINS are known to offer customized frames, for example, so that their products complement every wearer's facial features and personal style.
Every pair of JINS frames are designed in Tokyo and can be fully customized with the colored or tinted lens of your choice. JINS frames for typical specs can also be made into sunglasses using polarized lenses. As mentioned, gifting customized luxury sunglasses can be a great way to show your employees that you value them as individuals, appreciating their differences instead of the easy, generic choice of sunglasses they may not enjoy.
---
Alternative luxury employee gifts to consider
If you're considering other luxury gifts or secondary items to pair with luxury sunglasses, you can always opt for luxury lifestyle products such as home goods, technology, and gourmet food and beverages. In our past post about luxury corporate gifts, we mentioned the importance of tailoring luxury employee gifts to relate to their hobbies or interests, such as horse riding, cooking, or gardening. Depending on your choice of a luxury item, you can even add your company logo on the gift box by using custom corporate gifting platforms to remind employees that the luxury gift is a result of their positive contribution to the organization.
Some alternative high-end luxury gifts you can consider for your employees include red wine, which can be a lovely gift that reminds employees to find time to unwind and relax after a good day's work. You can also invest in high-quality in-ear monitor earphones that your employees can use for a long time. Investing in luxury options for these — instead of cheaper, low-quality ones — can also be suitable for remote employees needing to take calls or frequently be in Zoom meetings. A set of knives may be a peculiar gift choice, but employees who enjoy cooking will find a good use for this luxury item. Investing in luxury options for this can also mean better ergonomics for better comfort and leverage while chopping and slicing during food prep.
---
Conclusion
Ultimately, regardless of how trivial a luxury gift may seem, your employees will be able to appreciate them as long as you get them something practical with the thought to match their needs and interests. Luxury sunglasses and other useful employee gifts will let your staff know that you care about them as people, even outside of work.
Also read our article: Buying Luxury Gifts? Check Out This Luxury Gifts List for Both Men and Women
Make your gifting efficient and improve your ROI with Giftpack AI.
Visit our product page to unlock the power of personalized employee appreciation gifts.