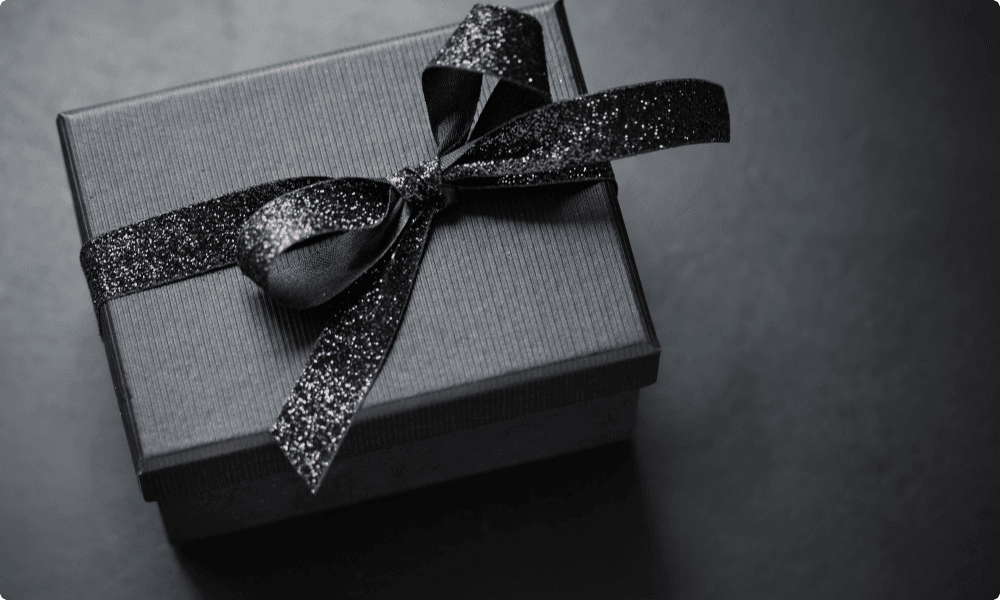 Selecting the perfect gift is not always an easy task. Some people have high standards making it all the more difficult to choose a gift for them. However, premium and luxury gifts don't always have to be expensive. So what are considered luxury gifts?
Read on to find out what luxury gifts are, what they can do in a business relationship, various luxury gifts you can give to men and women, and luxury gifts that are under $50.
---
What Are Considered Luxury Gifts?
Luxury gifts are beyond the ordinary; these can range from perfumes and gadgets to something more heartfelt and personal, like customized pens and shot glasses. They are highly curated gift items for people who deserve the best. Luxury gifts have their own class and beauty, making them extra special.
People confuse luxury gifts with expensive gifts. A luxury gift doesn't necessarily have to be expensive, though most of the time, they are.
All you need to do is to remember one thing: Luxury gifts should make your recipients feel like they are a VIP to you.
Wouldn't you spend more money and effort on the gifts for someone that is so special to you? You would!
---
What Can Luxury Gifts Do In A Business Relationship?
Giving luxury gifts to business associates and employees nourishes connections and business relationships. It not only enhances business relationships but it is also a great way to show appreciation to long-term clients, business partners, employees and VIP customers.
It is a bit different from the usual corporate gifts that are sent out for different occasions. As mentioned, luxury gifts should make recipients feel like a VIP. So when it's done correctly, sending luxury gifts will increase the trust level of you and your recipient. Moreover, in a psychological perspective, you will make your recipients happy. And we all know: The best advertisement is done by a happy customer
---
Luxury Gifts For Men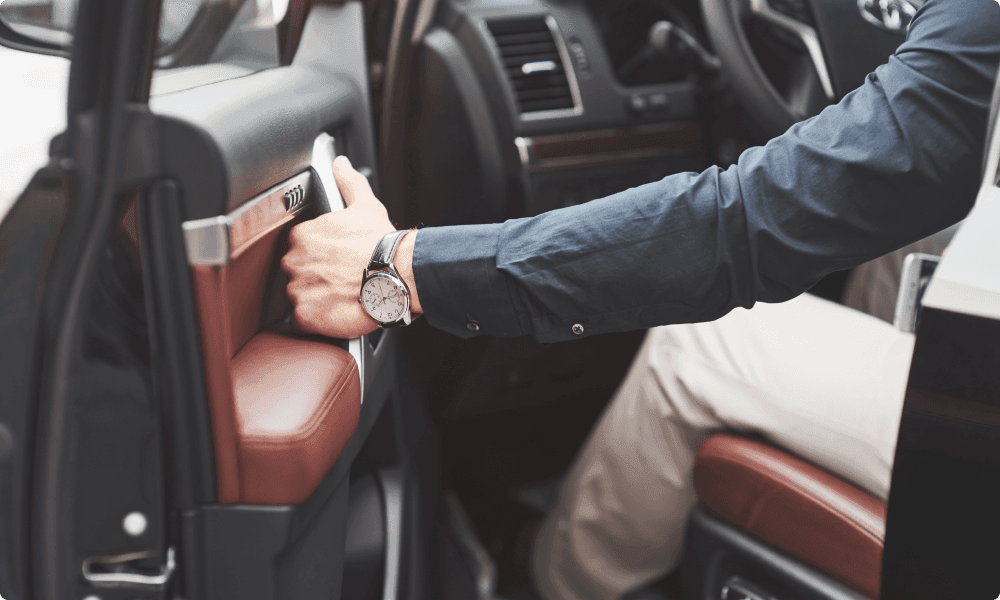 Celebrate class and sophistication by giving luxury gifts to exceptional men who truly deserve them.
Here are some ideas of luxury gifts for men that are as fine as him.
For men constantly traveling, the Rimowa Trunk is one of the perfect luxury gifts. Backed up by years of luggage technology, the Rimowa trunks are not only lightweight but very sturdy and spacious.
SMYTHSON - Dukes Organizer in Mara
If he likes to be organized, then the Duke's Organizer is just the thing. Featuring premium mara leather, defined by its shiny crocodile finish, it has everything needed to help take your organizational skills to the next level. From keeping all things neat to having helpful dividers, the Duke's Organizer is undoubtedly an iconic and luxurious gift for men.
Aventus By Creed is the ideal luxury gift for men if they are fragrance enthusiasts. With tinges of musk and cedarwood and topped with lemon, pink pepper and blackcurrant, this fragrance symbolizes strength, power and success, making it perfect for the sophisticated modern gentleman.
Displaying perfect craftsmanship, the Mulberry Briefcase is a practical and ultra-modern leather bag for the sophisticated and classy man of today. It is a timeless classic, giving it a downright luxurious feel.
The Panasonic Electric Razor is as smooth as it gets. Not only is it comfortable to use, but it also has a long-life battery that can go days without a recharge.
These cufflinks feature the signature Icon stripe of Burberry, giving a perfect finish to your shirt. Effortlessly refined and modern, it will make a great luxurious gift for the high standard man.
---
Luxury Gifts For Women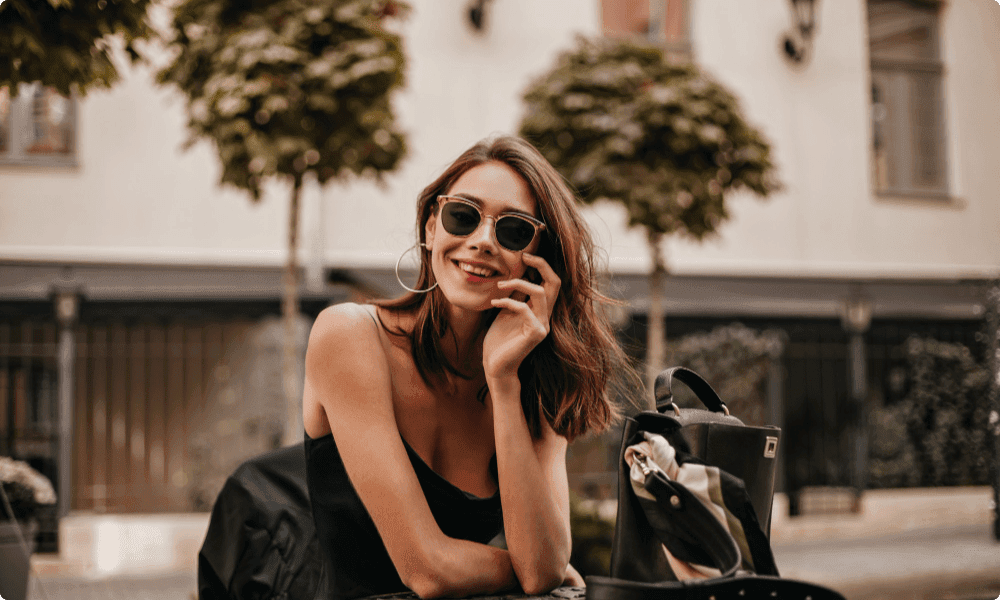 Do you feel the women in your life deserve the finer things? Here are some fantastic luxury gifts for women.
Monica Vinader Deia Pebble Locket
This Deia Pebble Locket by Monica Vinader is gently hammered to reflect the light. Featuring an enclosure to place photos and make it more special by engraving something special on it, the Deia Pebble Locket is sure to make a statement.
These Black Velvet Starling by Birdies are the perfect on-the-go flats everyone should own. Sleek, soft and very, very comfortable, it's the perfect luxury gift for women.
Plush Cashmere Rib-Knit Cardigan
This plush and fleecy soft cashmere rib-knit cardigan has a lavish smooth feel, making it super comfortable and perfect for giving an effortlessly trendy look.
Chanel Chance Eau Tendre Eau de Toilette Spray
When in doubt, the high-standard woman would love a high-end fragrance. The Chance Eau Tendre Eau De Toilette Spray by Chanel is a delicate floral-fruity fragrance creating a soft, elegant feel.
Colossal Capri Blue Mercury Glass Candle
If she loves candles then the Colossal Capri Blue Mercury Glass Candle set is the perfect luxury gift for her. Featuring a burst of exotic scents, the Colossal Capri Blue is so much more than a candle crush.
These oversized frames by Tiffany & Co. are just the thing a modern, chic lady needs. Crafted from steel with a polished gold-tone finish, these hexagonal Tiffany & Co. Sunglasses have australian crystals and the brand's signature blue tone to give the perfect elegant look.
---
Luxury Gifts For People Who Have Everything
Yes, oftentimes you will have to send someone who already has everything. For example, a CEO of a big company or a country manager of a multi-million international company.
Here are some more recommendations for your reference.
Luxury Gifts For Men Who Have Everything
TAG HEUER: Connected Calibre E4
Crafted with pure elegance and sophistication, the Calibre E4 is a timeless watch featuring innovative comfort and design. It Pushes the boundaries of technology, making the best luxury gift for men who have everything.
From turning beans into coffee, in no time, the Breville Espresso machine is a must-have for all coffee lovers. Featuring a stainless steel exterior, a built-in grinder and a milk frother, the Breville Barista Express is perfect for anywho who loves a delicious cup of coffee.
Edward Belted Alpaca-Blend Canvas Overcoat
Made from alpaca and linen-blend canvas featuring a buckled strap and storm flap, the Edward overcoat is the ultimate piece of sophistication. Whether with a crisp white shirt or a turtleneck, this classic overcoat is a great luxury present for the high-standard man.
Driven by innovation, this TaylorMade RBZ Speedlite golf set is crafted for golfers of all skill levels. Whether he is a beginner wanting to learn the sport or an advanced player, the RBZ golf set is the essence of speed and style.
Ferrari 812 Superfast 1:12 scale model
The Ferrari 812 collectible model is perfect for the high-class modern man who has everything and is an avid car lover. A collector's item featuring Ferrari'sFerrari's most powerful road car is dedicated to unwavering fans of the Prancing Horse.
Luxury Gifts For Women Who Have Everything
Featuring a two-tone interchangeable bracelet, the Ballon Bleu De Cartier Watch is a timeless piece of class and elegance. The Ballon Bleu has a steel case, yellow gold 750/1000 fluted crown set, and Sapphire crystal, defying gravity with its ethereal charm.
Roger Vivier Flower Strass Buckle Pumps
You can't go wrong with these gorgeous Roger Vivier Buckle Pumps. Made in silk satin upper and featuring a flower strass buckle in metal and crystals, these beautiful pumps are just what the high-standard woman needs.
SAINT LAURENT Leather Uptown Clutch Bag
This chic, razor-thin leather uptown clutch bag by Saint Laurent features an envelope flap, refined leather craftsmanship and the iconic YSL monogram. This handheld, beautiful piece will surely complete the look of the modern elite woman.
KitchenAid KSM150PSLR Artisan Series 5-Qt
If she is a baking enthusiast, this KitchenAid KSM150PSLR Artisan mixer in a soft, chic lavender color is just the thing for her. Whip, beat and mix effortlessly with the various attachments that come with it. The machine is amazingly powerful as well as sturdy.
Featuring the Gucci monogram on the buckle, the Gucci leather belt is something every modern woman desires to have in her wardrobe. This timeless beauty is made of fine leather and can be made extra special by adding a personalized touch of initials.
---
Luxury Gifts Under $50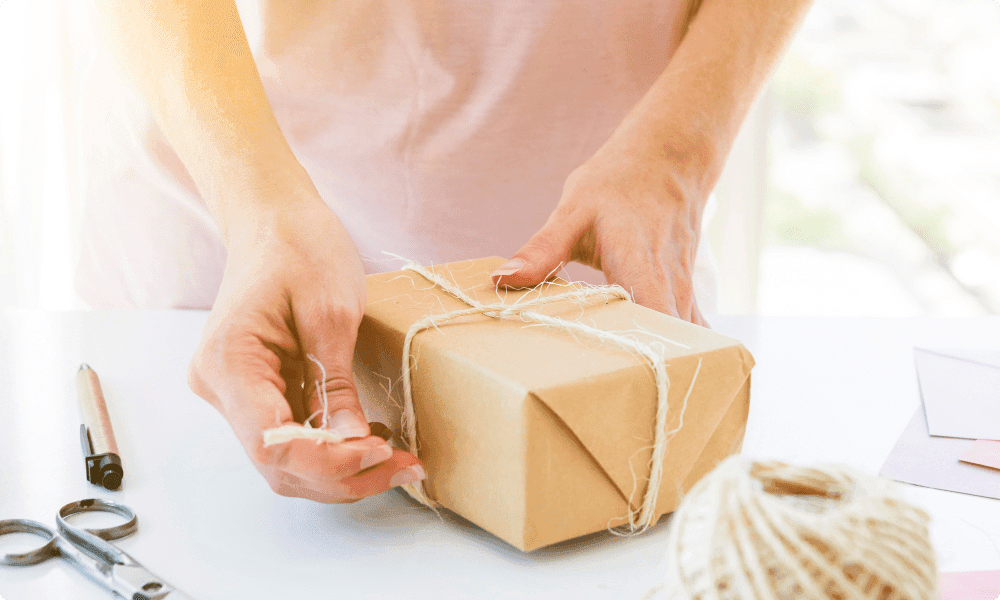 A gift should possess a specific class and extravagance. While you may think that luxury gifts equate to something expensive, that is not the case. Here is a list of luxury gifts under $50.
ASPINAL OF LONDON Leather Luggage Tags
Add a fine touch of class and travel in supreme style with these leather luggage tags by Aspinal Of London. Whether for business, a mini vacation or long-haul getaways, these perfect luggage tags are just the ticket for a stress-free traveling experience.
A beautiful high, curated scented notebook makes a wonderful luxury gift that isn't too expensive. The Le Labo notebook features a scratch of the tough, rugged surface, releasing a burst of the smoky, leathery Santal 26 fragrance.
Glass Propagation Vase Bulbs with Wood Stand
This stylish, super cute glass propagation case bulb wooden stand is perfect for anyone who loves plants. Not only is it great for propagating clippings in water, but it also makes amazing rustic decor.
NEST New York Luxury Scented Votive Candle Set
Smelling amazing and burning wonderfully, the Nest New York luxury scented votive candle set makes a perfect gift that is presentable and gives a splendid feel.
The Persun knitted throw blanket appears super thick but is lightweight, giving off the ultimate premium feel. It's convenient to carry, making it perfect for camping, a day at the beach, or simply curling up on a favorite couch.
---
Luxury gifts have a whole other class, making the receiver feel appreciated and special. Luxury corporate gifting is definitely worth giving a shot at since it plays an essential role in building and improving business relationships. Giftpack'sGiftpack's AI gifting solution simplifies the process of luxury gifting, making it an amazingly impeccable experience.
Make your gifting efficient and improve your ROI with Giftpack AI.
Visit our product page to learn more about what we can do for you!