Need retirement gifts for employees? Give your team the best company retirement gift to celebrate their years of hard work with a retirement keepsake they'll always love.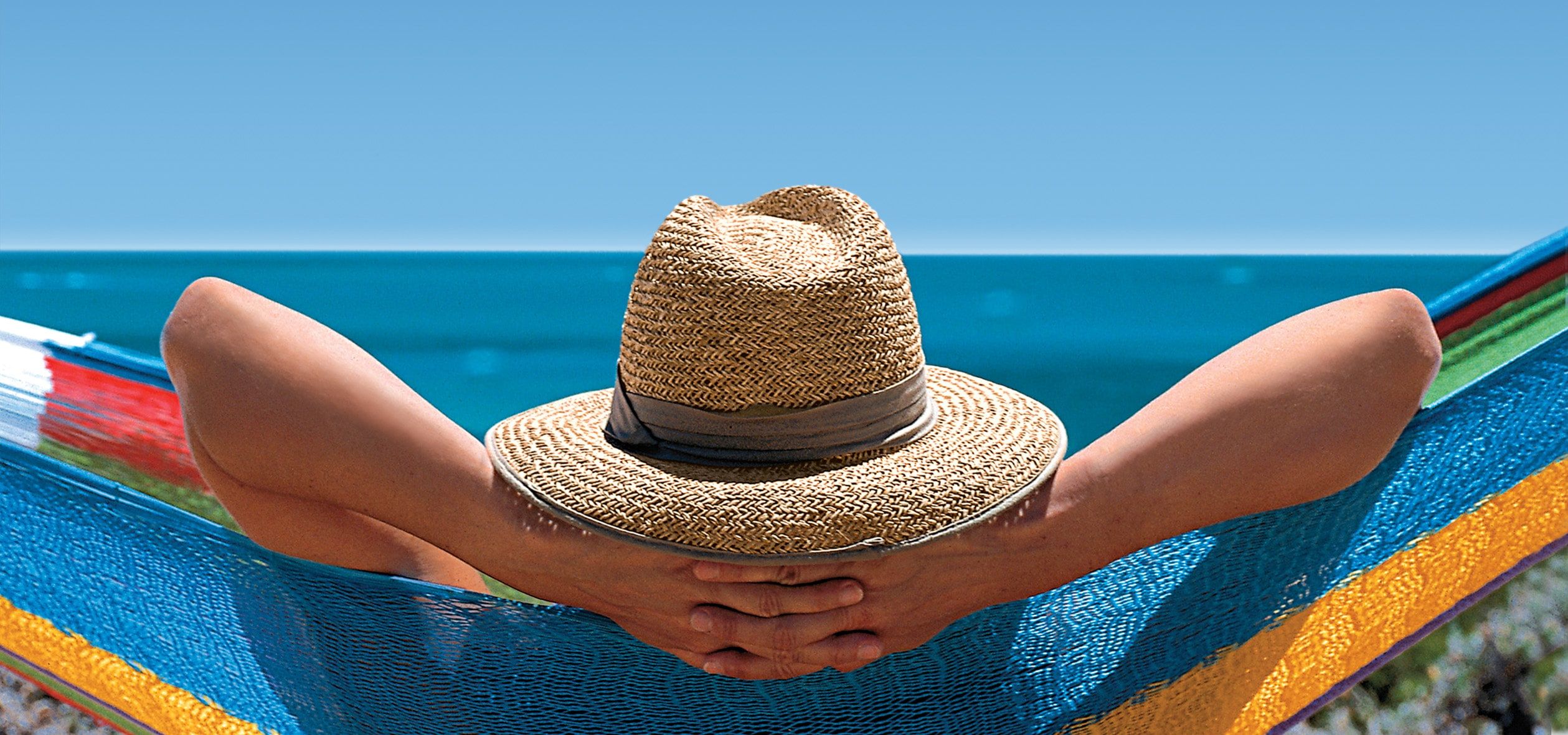 Did you know that a retirement gift is more than just a farewell gift? In fact, retirement gifts are a great way to boost employees' morale and strengthen the bond between employer and employee. Retirement is such a big milestone that should be celebrated. It is an opportunity to reflect on the past and look forward into the future. And sending gifts resembles an emotional gesture that helps them move on with life. Mark this event with a unique company retirement gift!
Not all retirement gift ideas are the same. When it comes to retirement gifts, everyone loves a thoughtful present that will resonate long after the ceremony is over.
If you're having trouble deciding on the perfect retirement gift, keep on reading for more ideas!
---
Here are some frequently asked questions about company retirement gifts:
1. What is the best retirement gift?
Consumables are typically the best retirement gifts. Special bottles of wine, champagne are bound to be consumed and won't be sitting in the corner collecting dust or getting lost! Companies can also put custom labeling outside the gift wraps or wooden gift boxes to personalize the gift.
2. What is a typical retirement gift?
A typical retirement gift usually has some form of inscription, signed off by the company, any managers, directors and colleagues. Plaques, watches, jewelries or other engravable metal trinkets are all go-to options.
3. Is a retirement gift necessary?
Yes! Without a doubt.
It depends on how long someone's service to a company is and how momentous the occasion is. Some people will retire gradually and may not set an exact retirement date - they might be tough to buy retirement gifts for.
What you need to know about retirement gifts…
One of the most important things to do when it comes to retirement gifts for employees is to make sure that the gift is meaningful. This can be a challenge, especially if you are not particularly close to your employee and do not know him or her very well. It is important that you take this into consideration before you select a gift.
If you want to make sure that your company retirement gift will be meaningful, here are few things to keep in mind:
Make sure it is personalized.
The best way to do this is by including something that relates closely with their life outside of work.
For example, if they have children or grandchildren, consider giving them something that relates to them in some way, such as tickets to an event, so they can all hangout together. If they have pets, consider giving them something for their pet(s). If they enjoy reading books or magazines, give them one or two of these items.
Make sure that it has some personal significance. If possible, try to find out what interests and hobbies they have outside of work so that you can include something like this in your gift basket or box of goodies. You might even include tickets for a concert or sporting event where they can bring their spouse or significant other along with them!
Make sure whether it's taxable or not.
Whether you're involved in buying a retirement gift for a colleague or have recently received a generous retirement gift yourself, it's worth knowing whether they're taxable and other aspects of giving or receiving such gifts.
Retirement gifts are provided to employers as a gift to reward 'long-term service', currently defined as 20 years of employment or longer.
Many companies have an informal policy of providing retirement gifts, the same as they might send employees gifts for Christmas, birthdays and weddings. Therefore, understanding the corporate gifting tax rule will help you avoid unnecessary troubles. Check out our article for more information!
---
Company retirement gift ideas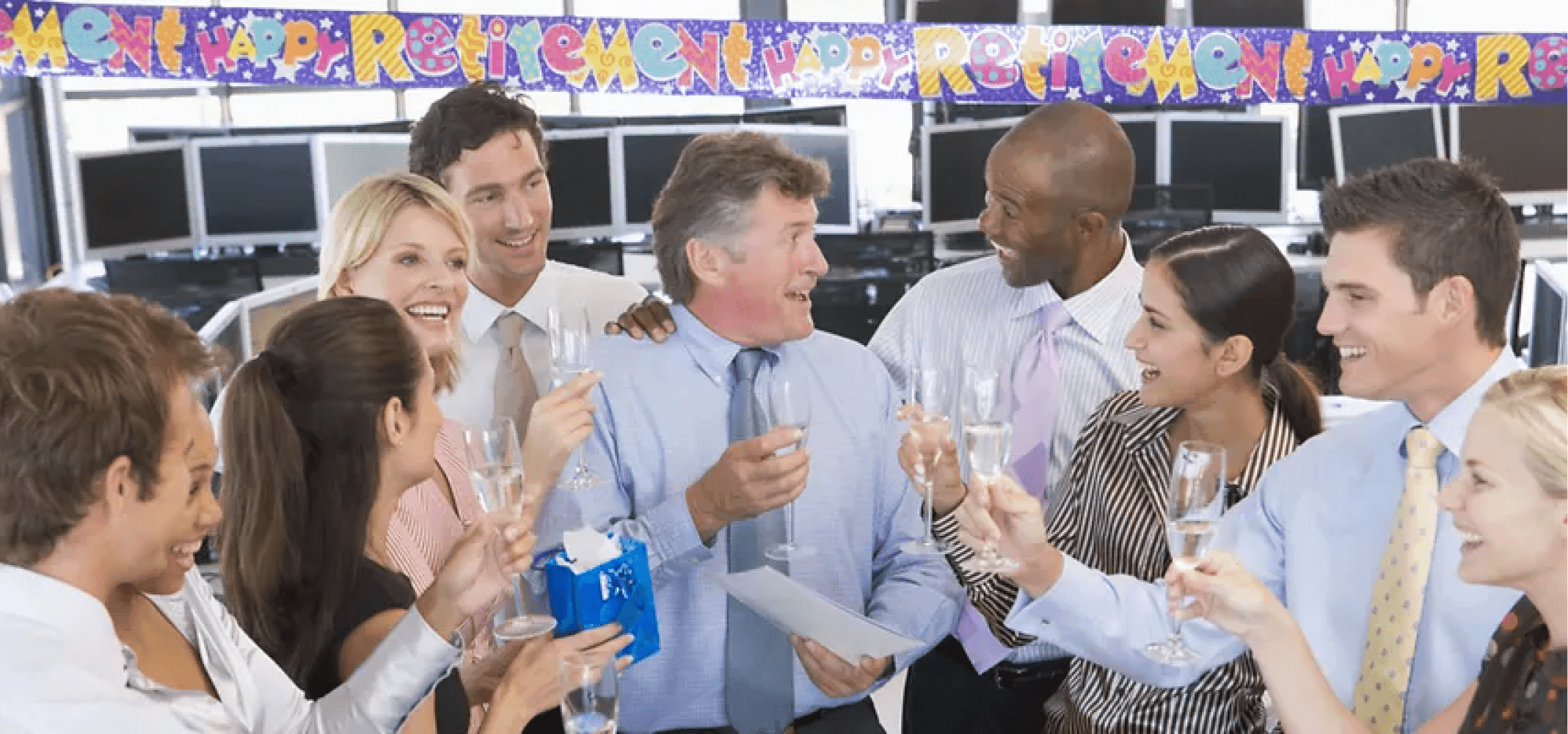 Here are some general retirement gift ideas ranging from luxurious keepsakes to funny or novelty gifts:
Retirement sash
Funny mugs designed for retirees
Company retirement gift boxes
Keepsake keyrings with personalized engravings
A thank you video to honor the retirees
Luxurious cruise ship ticket
High quality red wine sets
Branded kitchen wares
Novelty retirement gifts include mugs, t-shirts, engraved keyrings and other funny options. Many of these can be customized, perfect if you're an employer looking to give a retiring employee a personalized gift that marks their employment
The list above can go on and on. It all depends on your company's budgets, how well you know your employees, and also how much you want to surprise them.
The following 5 gift items are curated by Giftpack's AI algorithm as the most meaningful company retirement gifts for your employees.
Made in Thiers, France, the knife is made with state-of-the-art laser-cutting machines that retains its razor-sharp edge for 25 years. Moreover, the two-piece ergonomic handle provides comfort and ideal leverage for chopping or slicing. This knife set helps with cutting, chopping that needs to be done. It also easily handles delicate food like tomatoes and cuts bread without smashing the loaf. Your recipients will be more than delighted to receive this knife set and appreciate you making their food prep a lot easier!
2. Give Them an Unforgettable Experience
With a decade of hard work and devotion, your employees deserve one-of-a-kind to once-in-a-lifetime experiences. Blueboard carefully vetted impactful gifts from in-home experiences to bucket list adventures at different budget levels and personality types. This is the most meaningful way to reward employees, challenge their comfort zones, indulge in their passions, or try new hobbies.
3. Thank-you Videos
Making thank you videos for retirees can be a meaningful and long-lasting gift for them.
Appreciate the dedication of your employees and the impact that they brought to your business. Gather heartfelt messages of gratitude and create a meaningful thank-you video and let them know how much you appreciate them. Thank-you videos create meaningful connections between people. And we believe this will undoubtedly mark the most unforgettable highlight of one's retirement celebration!
4. Customized Ballpoint Pen
Medium tip that writes smoothly, deep, glossy black lacquer finish combined with golden trim and clip. This gift also includes one extra pen refill that is convenient to replace. One thing that is a great gift is that you can personalize the pen by engraving your employees name on the cap of the pen, which makes this gift extra special!
Maintaining good health helps one go a long way in life. Retirees will appreciate that the company cares about their personal health condition in the long run. Companies can personalize water bottles, gym bags, gym towels, and other sports-related products by placing their names on those gifts.
---
People often wonder what counts as a good retirement gift? A thoughtful retirement gift says the organization cares about employee wellbeing and remembers involvement and contributions made in the course of a career. If it's a person who managed the books, get them money or a gift card to a restaurant where they can go out and enjoy their post work-life. If it's someone who worked in HR, how about a certificate for some classes or training?
A rule of thumb is make sure whatever you give is something they'll love and treasure as they start this new chapter of their lives.
Pipeline your gifting operation using Giftpack. Don't miss out important work anniversaries like this.
Giftpack has currently integrated with Zapier and Slack, and is working on the integration with Hubspot. Companies are able to receive anniversary and custom event reminders for all employees and won't miss out on any celebrations.
Want to make corporate gifting simpler? Learn more!
We aim to help you build customized gifting automation from your daily business tools and add in more efficiency to your gifting program.
Send love and appreciation via Giftpack!