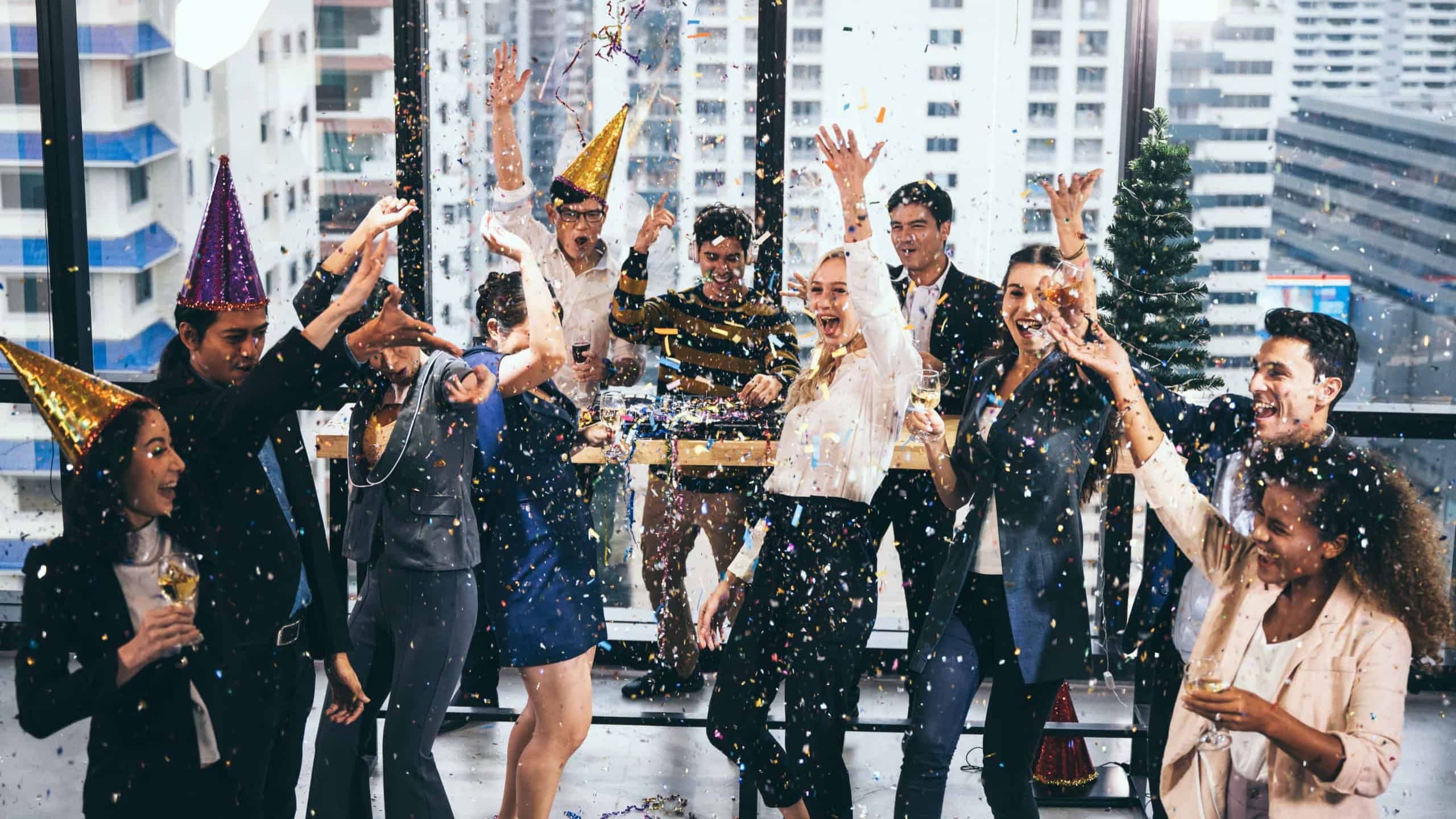 Work anniversaries have become essential dates for corporates to recognize.
Employees are valuable assets of your business, and it's best to gratify them by celebrating their accomplishments when anniversaries at the company roll around. Understand the massive return of holding work anniversaries, and take notes with our creative celebration ideas that appreciate and impress employees.
We'll categorize employee work anniversary ideas regarding different work years, which will be helpful for your company's future anniversary programs.
---
Why Should Business Care About Work Anniversary?
Why would corporations bother to recognize employees' years of service and celebrate a work anniversary? Businesses could have shown appreciation to their employees in any simple way imaginable, such as sending them any fast-food chain gift card or an ordinary thank you card. However, adding formality by establishing a consistent work anniversary program to appreciate employees' efforts brings it to another level.
Beyond the general feel-good benefits of anniversary gifts, companies may benefit from business-aligned perks if they know how to utilize the niche of employee work anniversaries.
Through years of corporate gifting services, GiftPack has observed positive growth for businesses that are committed to celebrating employee work anniversaries. Here are the reasons:
1. Better employee retention
Employee turnover may hinder companies from creating a successful business. An estimation shows that turnover costs $15,000 per worker, from the lost productivity to the cost of higher personnel expenses.
Employees' first year of tenure at work usually determines their future relationship with the company. Therefore, celebrating work anniversaries during times such as marking their first year or celebrating their birthdays can greatly show how much the company values the new hire, making them feel included.
Employees always evaluate their work experience in your company. According to The Great Resignation Research Report, published January 2022, showed that nearly half of the employees decided to quit their jobs mainly because they felt unappreciated. Celebrating employee work anniversaries can be the most direct way to show that the company recognizes the growth and milestones their employees achieved.
Read more to know how to raise employee retention with the right corporate gifting strategies.
2. Create friendly company cultures
Company cultures are shaped according to the internal behaviors or appreciation gestures that will substantially make your employees feel their contribution matters and being seen.
Strong company culture makes sure the employees don't feel left out. Surprise employees on their birthdays or celebrate work anniversaries tighten the bond between employees and employers. As a result, setting traditional employee work anniversaries enriches the company culture, since it symbolizes a sort of reassurance to employees that they are always on the company's mind. Any holiday tradition that appreciates employees' effort comes with benefits to form a more harmonious company culture.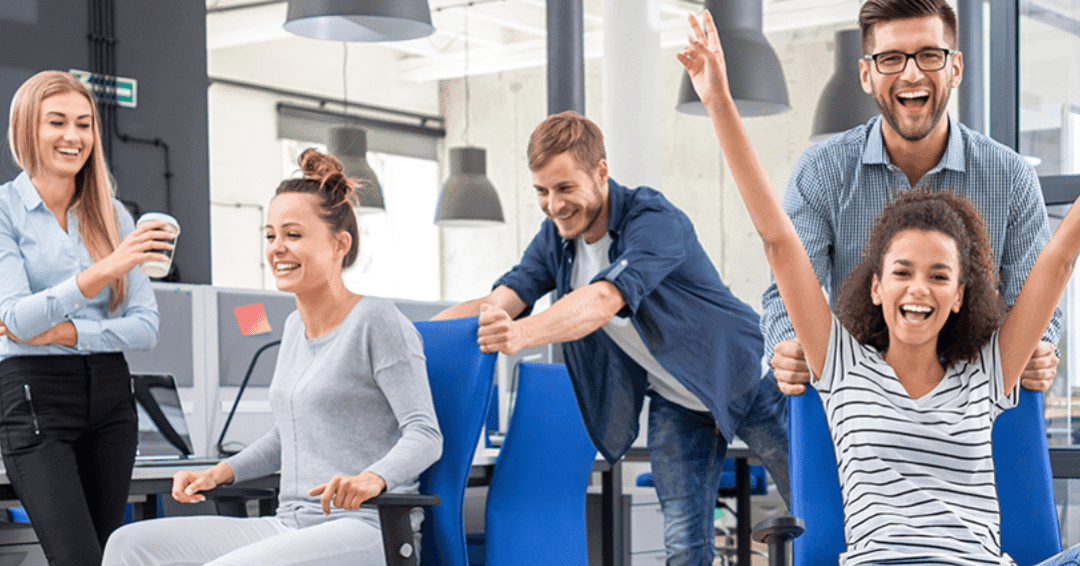 In addition to internal benefits, celebrations like such may endorse business to any extent. Company culture stands partly for the company image, which also plays a crucial role in promoting the brand. Corporates would want to take care and keep their employees to bring in more business opportunities.
3. Boost employee engagement
Elevate your employee engagement by starting conversations and approaches in the workplace in authentic and meaningful ways. There are many ways to help corporations build up their team, and holding employee work anniversaries is one.
Employees from diverse backgrounds and personalities make it tough for team leaders to lead, thus improbable for a strong team collaboration. Therefore, addressing diversity and inclusion higher the performance outcomes. A solid recognition program that demonstrates a company's appreciation for an individual's hard work can further boost employee engagement and succeed in better outcomes of the business.
Corporations usually send gifts to employees as an approach to drive employee engagement, since it not only provides an opportunity to solidify feelings of appreciation and teamwork, but also serves as a starter for employees to create conversations.
Struggling to look for employee appreciation gifts? Giftpack.ai offers corporates a list of ideas and products with AI solution!
---
Unforgettable Employee Work Anniversary Ideas
Work anniversaries generates a relatively high ROI.
Work anniversaries acknowledge hard work and mark special milestones worth celebrating. Corporates should invest time and money to create a meaningful employee recognition program. Not just to make employees feel valued, but there are several positive returns for this investment. For example, to minimize turnovers, to stand for special occasions for companies to create strategic plans to better employee engagement, and build friendly company culture.
All you need is a a thoughtful plan with some creativity built with genuine appreciation. Employees might want to focus on shaping the workplace to fit the best hires instead of always needing to find people for the workplace.
Therefore, from our clients' feedback to our company sales figures, we conclude some budgeted and time-friendly ideas to favor corporations in planning their employee work celebration program at a certain critical juncture. Off we go!
This is the first of many happy milestones. Congratulations on reaching one year!
A study from Harvard Business Review showed that among a million people, most of them changed their jobs during the first year and the voluntary turnover peaked after one-year anniversary.
The first anniversary marks a critical juncture and provides emotional lift for employees to engage your employees, so they stop thinking whether the grass really is greener somewhere else. Inherently, you have secured your employee retention and give off a friendly work vibe to appeal to other job applicants as well!
Here are some stellar ideas for 1 year work anniversary:
1. Send customized corporate gifts
Sending employees customized company gifts helps them feel a sense of group identity and affiliation with the company. It makes them feel included and serves as a symbol of belonging. Giftpack.ai has years of corporate gifting experience, and we handle your shipping and ordering logistics. Our powerful AI makes customized gift boxes an exceptional experience.
2. Give public recognition on social media
Who doesn't love to be in the spotlight on social media? Shout out to the effort of your employees for eventually making it through these twelve months! Posting on social media shows that your company is solicitous of employees' progress. Create a unique and personalized post on LinkedIn and express why that specific member is essential to your team!
3. Upgrade their workspace
Cheers to another year of completion of work! Your employees deserve a workspace upgrade after staring at the same desk display for a year. Corporations can show appreciation by giving them useful office workspace gifts to boost productivity and to motivate the team, or smart gifts for workers to create an efficient workplace at home.
4. Book them shippable experience
Your employees are individuals with different personalities. This "boxed experience" is full of relaxing, playful, and practical experiences for employees. For instance, your boba lover staff will be impressed by the package of intricate virtual lessons about crafting the perfect bubble milk tea. The shippable experiences are super interactive and provide more satisfaction than unwrapping a random gift. We recommend you dig in more on Confetti with more brilliant ideas!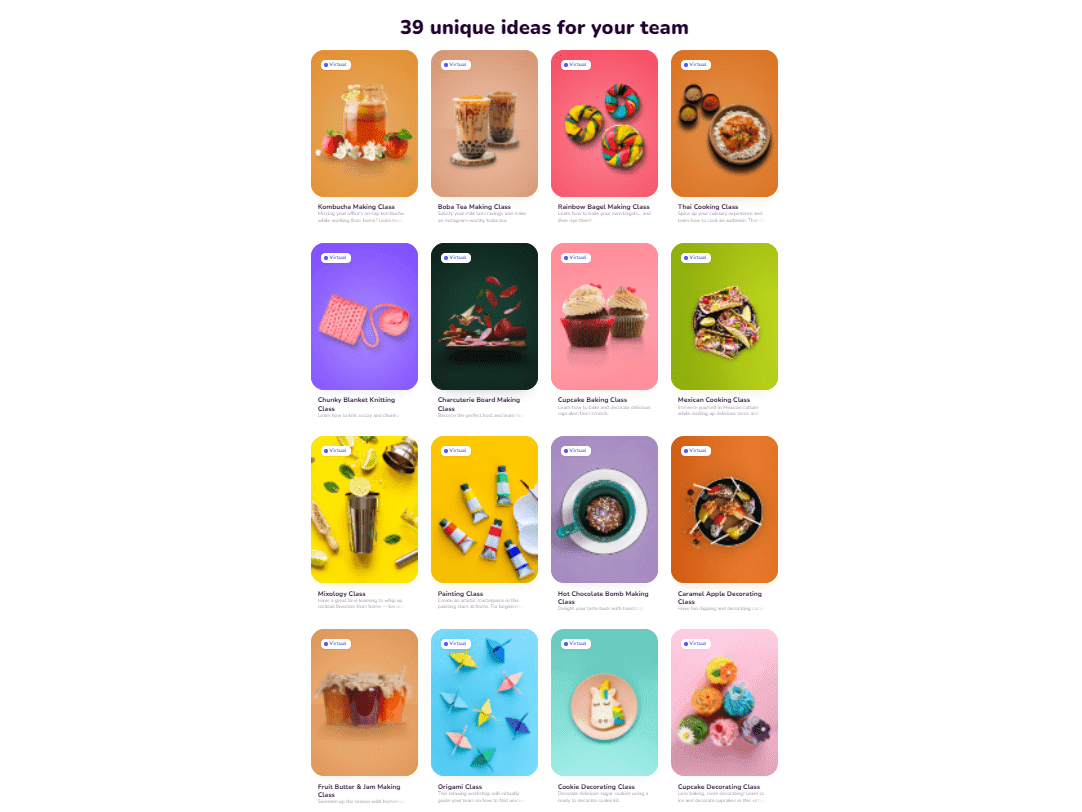 ---
You manage things at work so effortlessly that we can't help ourselves but call you a work magician. Keep on mesmerizing us with your wonders. Happy 5 years work anniversary!
The median number of years that wage and salary workers had been with their current employer is just 4.1 years as the U.S. Bureau of Labor Statistics reported. In this era of job-hopping employees in every industry, it is worth a celebration for companies to be able to keep someone around long enough for five years. A tenure like such isn't easy. Corporations shall take advantage of this to wholeheartedly appreciate the effort of these five years of success and awesomeness your employees have contributed.
Here are some stellar ideas for 5 year work anniversary:
1. Dine at a CEO''s house
Spending a memorable dinner night at your CEO's place feels special like a VIP guest. The At Home Chef crafts custom menus for in-home, intimate dining experiences. CEOs can consider setting up an exquisitely unique dining experience to celebrate the five-year work anniversary. It will make CEOs more approachable and make employees feel connected to their boss.
2. Send them on a long vacation
Vacation triggers off the thinking tank and sparks creativity. After five years of relentless hard work and hectic schedule, going on a long vacation looks like a good plan to rejuvenate the brain. A holiday without work stress re-energized employees with optimism and fresh perspective, further enhancing their creativity and health. Given that the multitude of benefits of sending employees on a vacation, there are corporations making vacation policies for the sake of their employees' health.
3. Give them a big bonus
What's not more attractive than some extra cash flow? If the company can't afford an annual pay raise, giving a big bonus can compensate and will make the employee grin cheerfully. After all, a bonus doesn't frequently happen, and employers should not hesitate to make this expense to show credit for the hard work of their employees.
4. Send them evergreens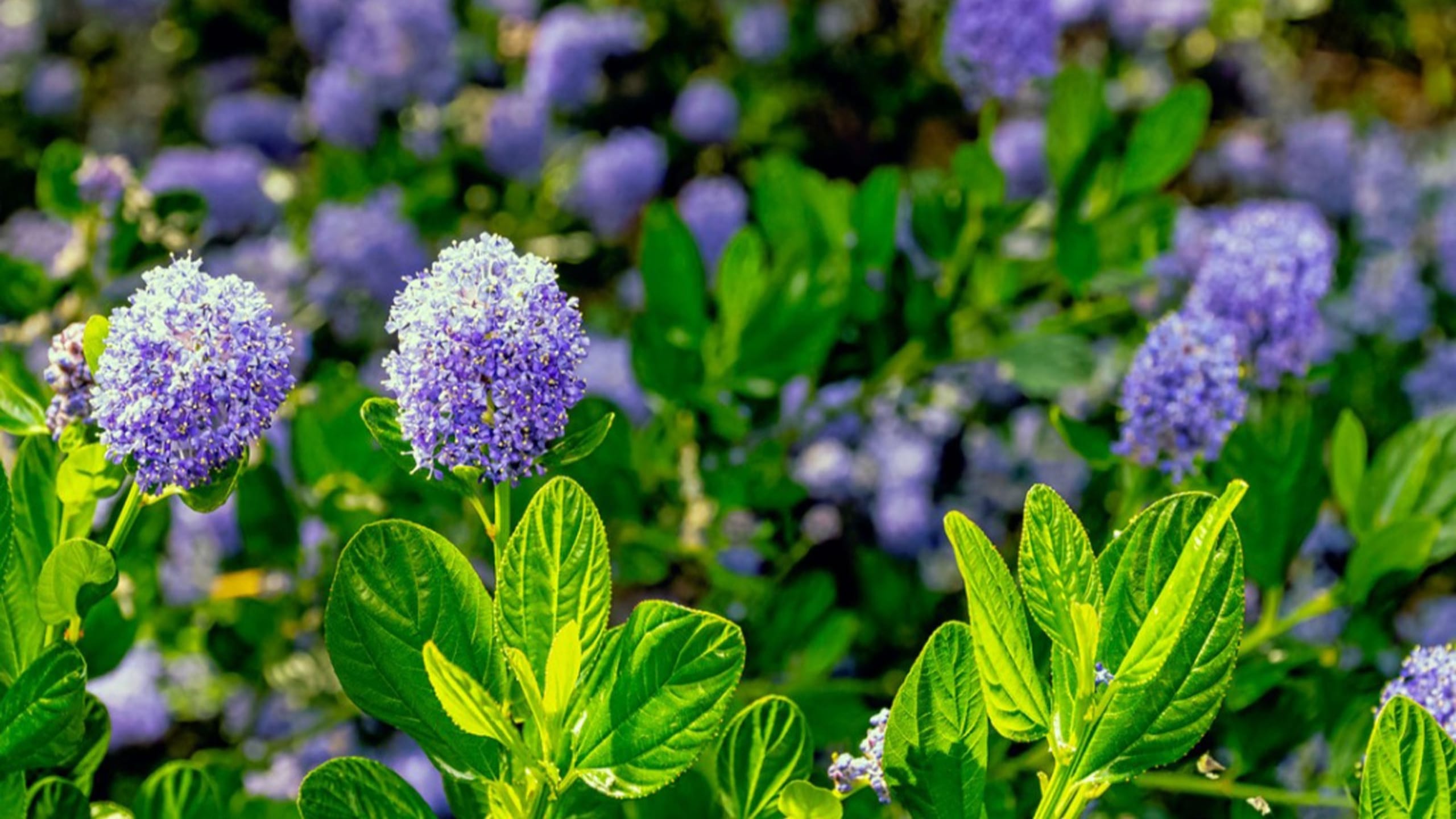 Beautifully wrapped evergreen plants or trees bring joy to any season. These plants are durable and long-living. They thrive in low light, making them a perfect and ideal plant for the indoors or in an office setting. Evergreen plants are long-lasting. Some symbolize wealth and good fortune, as the flourishing of the entire season implies a booming prospect for the business. Some of them are resilient to breakage, as they can bend but not break, which corresponds to an ideal relationship between employees and the companies - arguments will arouse, but there will be modesty and flexibility to make things right.
---
You put an extra in extraordinary. Thanks for everything you do. Congratulations on your 10th anniversary.
An employee has proven to be a dedicated member of your team after a decade. It's important to pay tribute to their hard work, especially if they strive hard to play a vital role to help keep the business afloat. Their effort should not be overlooked and companies should make sure they feel greatly appreciated.
Here are some stellar ideas for 10 year work anniversary:
1. Give them an unforgettable experience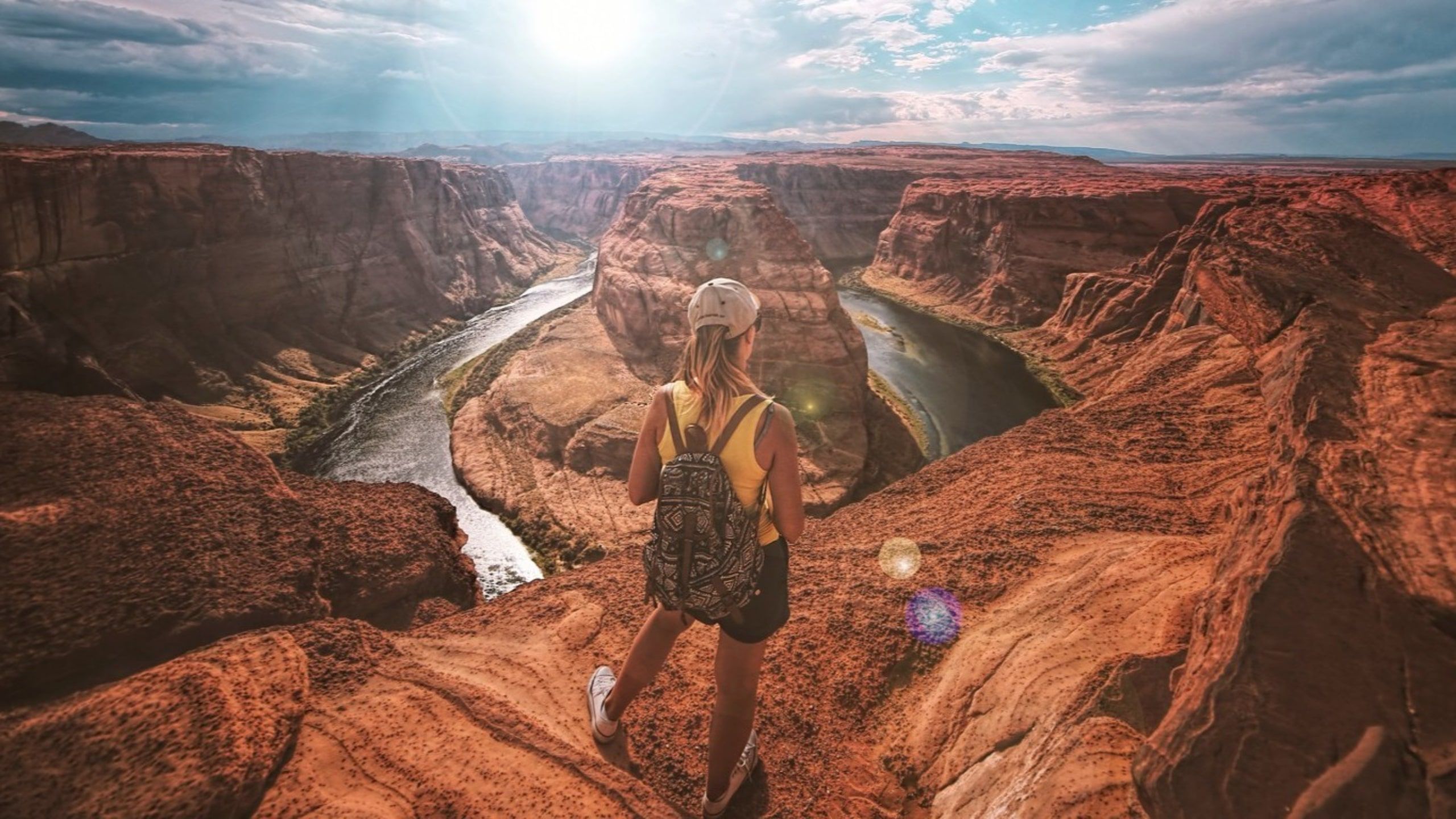 With a decade of hard work and devotion, your employees deserve one-of-a-kind to once-in-a-lifetime experiences. Blueboard carefully vetted impactful gifts from in-home experiences to bucket list adventures at different budget levels and personality types. This is the most meaningful way to reward employees, challenge their comfort zones, indulge in their passions, or try new hobbies.
2. Donate under their names
It is more blessed to give than to receive. While businesses are profiting, it's always nice for organizations to give back to society since it's purposeful and it helps those in need. Use this charitable donation as a means to remind your team the importance about always having the bigger picture. Don't make this work anniversary donation all about you, the donation can be according to your employee's philosophy. For instance, if your employee is a coffee lover, donate to the local coffee farmers to support and fight exploitation.
3. Send wellness kit
Prioritizing your employees' mental and physical health is crucial. Employee wellness makes a happier and healthier workplace and helps to enhance retention and productivity. For example, a nice bath to destress after a tough week or enjoy a stress-relieving aromatic therapy at home. Companies can consider luxurious organic bath bomb sets or aromatherapy candles for more options.
In addition to beauty and life products, your employees might be spending hours staring at screens for hours a day. These devices contain blue light, and that overexposure can lead to detrimental effects on the eyes. Send your employees a pair of Blue light glasses that ward off blue light exudes from their digital devices, and potential side effects that your employees might have such as eye strain, migraines, mental & physical fatigue.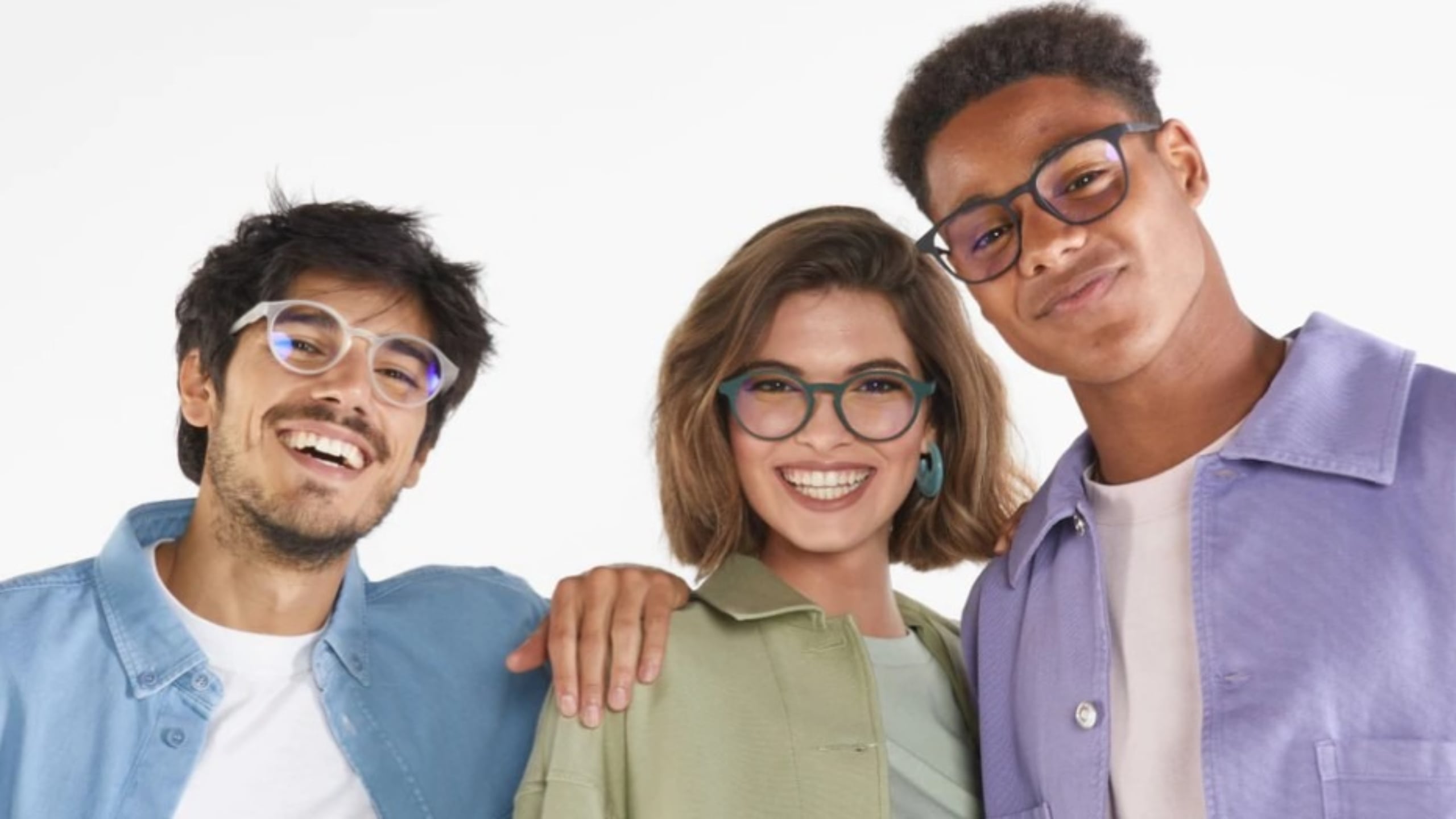 Aside from the work anniversary ideas above, making thank you videos can be another powerful appreciation idea for your employees no matter how long is their tenures!
Let your employees know exactly how you feel about them and the impact they've had. Gather heartfelt messages of gratitude and create a meaningful thank you video that and let the recipients know how much they're appreciated.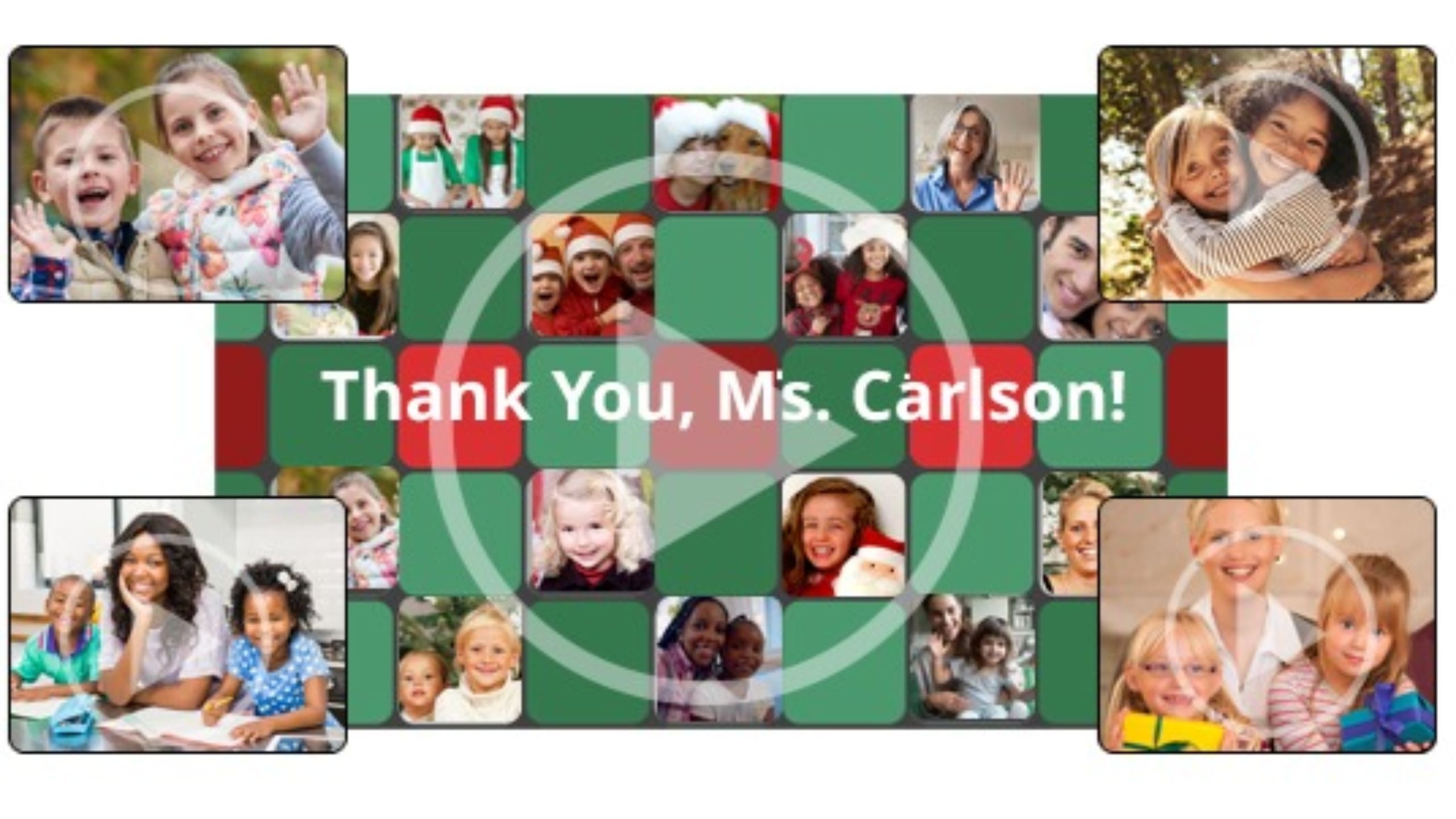 Collect thank you video messages for employees from their supervisors and coworkers. Whoever the recipient is, they'll be touched to see so many familiar faces offer thoughtful messages of thanks. Memento specializes in making thank you videos suitable for all kinds of events. Their videos have created meaningful connections between people. And we believe this will undoubtedly make the work anniversaries unforgettable!
---
It is true that employee recognition comes in various forms. They can keep employees motivated and fully dedicated to their tasks and duties. In addition to a simple thank you card, adopt our fabulous ideas to send your employees gifts that they'll cherish and last for a long time. It will very likely reinforce their love for the job and you!
Check out more blogs and find the right gifting solution!