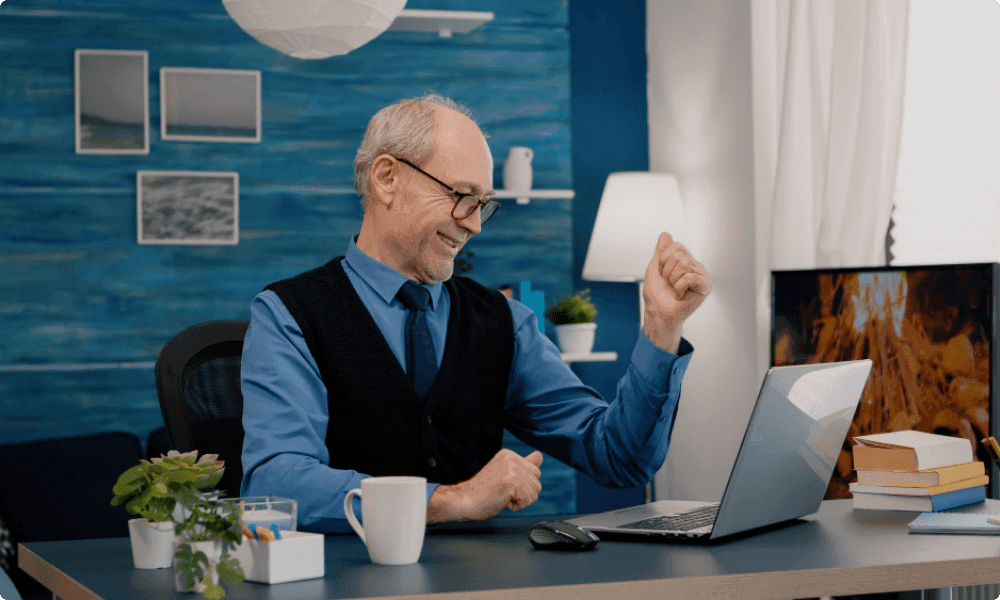 Is one of your employees retiring? Is someone in your life retiring? Do you want to show them how proud you are of them? Are you looking to give them something to thank them for their services? The best retirement gifts are something the retiree may enjoy later or is helpful for them.
In this article, we will discuss what retirement gifts are, how much they should ideally cost, and several different ideas for retirement gifts for men and women. Last but not least, the legal things that you should pay attention to when giving a retirement gift.
---
What is a Retirement Gift?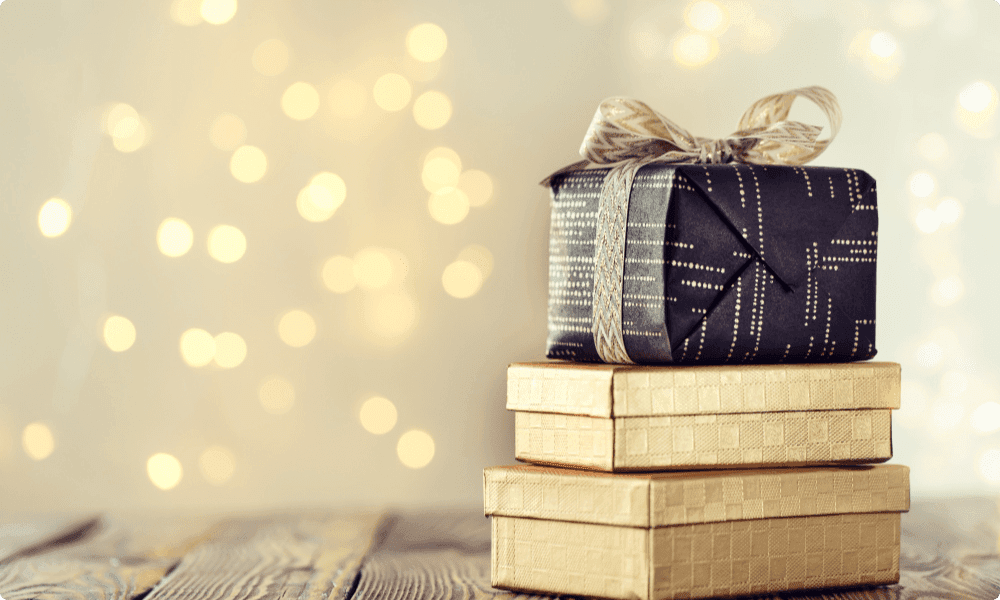 Retirement is something that most of us will go through. It's a phase of life that may make one feel joyous and confused. It's the closing of a chapter that requires a celebration of all the hard work and effort that the retiree made for a company or organization. It is the time for them to unwind and enjoy their free time. A thoughtful gift for your friend, coworker or partner can help you celebrate such a massive milestone in their life.
Whether they choose to start a new hobby, do volunteer work or sit back and relax at home, a thoughtful gift will help show your support.
---
How Much Money Should You Spend On A Retirement Gift?
How much money a person should spend on a retirement gift depends on their relationship with them and their budget. If a group of people is contributing a retirement gift, it should be around $5 - $25; however, big organizations spend $70 - $1000 depending on the job position of the retiree in the company, the number of years they have spent in the company and the overall company protocol.
---
10 Retirement Gift Ideas for Men
Retirement is a significant milestone in one's life. Here are some fantastic gift ideas for the men in your life to celebrate the closing of a chapter and the start of a new exciting era.
Back Massager
Now that he is free from years of hard work and effort, he deserves to relax and enjoy the advantages of a professional massage in the comfort of his home. This back massager is a great retirement gift for him to destress. The well-padded and luxurious cushion and various heat and vibration settings will help fix all his pains and aches.
Fitbit
Since they have retired, they will need to ensure they are active. Giving a Fitbit Charge 5 is the best retirement gift for the men in your life. Jumpstart their health journey with this cool gadget which features an ECG app for the heart & an EDA sensor for stress.
Travel Duffel
A lovely luxurious leather duffel bag is the perfect gift for him to travel in style. It features a shoe compartment for organized and easy travel. The bag is made from good quality leather, making it sturdy and easy to handle. It is perfect for a retired man to take to the gym or for a short weekend getaway.
Bucket List Journal
A bucket list journal is an excellent way for him to begin a new journey and record all his upcoming adventures. It will make a thoughtful retirement gift as he can easily list and record all his dreams and goals that he wishes to do in all his free time after retirement.
Personalized Poster
A personalized poster is something that he will be proud to display. It is a fantastic way to tell him that all his hard work was worth it and that he will be missed. The personalization gives it a sentimental touch and makes it a great keepsake.
Portable Grill
Retirement is all about the great outdoors, which means more bbq fun. The Weber Smokey Joe 14-Inch Portable Grill is small, sturdy and the perfect retirement present for someone who enjoys adventure and camping. It makes the perfect companion for your next tailgate party, camping trip, or family gathering.
Whiskey
Retirement is all about celebration, and what better way to celebrate than with a bottle of whiskey? A fine bottle of whiskey can capture an individual's personality and legacy, which is why it is the perfect gift to give your colleague, friend or father to mark the occasion and make it unforgettable. You can make it even more special by adding a customized message.
Vine Carrier
Now that retirement is here; it is all about partying with friends and family. A vine carrier inspired by vintage wine crates makes a great retirement gift for him to take his favorite vines in style. The wooden material adds a touch of sophistication and class. Make it even more exclusive by adding a personalized message. It is something that he will cherish forever.
Gentlemen's Shave Set
Let him age in style. A Gentlemen's Shaving set is the ultimate retirement gift for someone who takes his groom game seriously. The complete chrome set gives a touch of extra class, and you can even personalize the brush with any single initial. It will surely brighten his day.
Vineyard Marble and Wooden Cheese Board
Any foodie would love and appreciate a gorgeous vineyard marble and wood cheese board. It is excellent for serving cheeses and hors d'oeuvres. Each board is unique since it is made from natural wood, making it even more exclusive, and the marble keeps appetizers and desserts at the ideal serving temperature. Furthermore, you can even personalize it with his name or year of retirement. It will be a treat for any foodie.
---
10 Retirement Gift Ideas for Women
Retirement is no small feat, and the woman in your life deserves a fantastic retirement gift because she worked hard for it. Explore these retirement gift ideas for women; whether she's your wife, your retired mom, a friend or a coworker, she deserves the very best.
Garden Tools Set
A garden tool set is an excellent gift for someone who enjoys gardening but never had the time to pursue it as a hobby. Now that retirement is here, they will have ample time to start their beautiful garden. This garden set comprises everything a new gardener needs, from pruner to weeder to hand fork and rake to plant rope, garden seeder, spray bottle, and a bag to fit everything in.
Bath Bomb Gift Set
Now that retirement is here, it's time to relax, and nothing feels great than a relaxing bath with amazingly scented bath bombs. A bath bomb gift set is inexpensive and great to celebrate an upcoming retirement and offer a gift that helps destress. The packaging and the fruity fragrance burst make it even more exclusive.
Foot Massager
A foot massager is the best way to relieve tired feet, and having gone through so much hard work over the years, the retired woman in your life will feel much appreciated when she uses this thoughtful present. A foot massage is one of the best retirement gifts you can give.
Bakeware Set
From crispy fries to a fast batch of muffins, a Nonstick Bakeware Pan Set is perfect for anyone who enjoys baking and using the oven. The combination of different pans makes it suitable to bake anything and everything, from cake making to cookie making and roasting to baking complex tasty oven-made treats; this is the perfect retirement gift and a baker's dream set.
Scrabble Deluxe Edition
If the woman retiring is a fan of board games, especially scrabble, then this scrabbles deluxe edition will surely put a smile on her face. It is a great chance for her to spend quality time with her friends and family. This deluxe Scrabble set, made from solid wood with mahogany-finish letter tiles, is sure to make a statement whether they are enjoying a challenging round of Scrabble or simply admiring this beautiful set as it sits on their coffee table.
Portable Foldable Chair
The portable foldable chair makes a great retirement gift. Now she finally has the time to camp, go for a picnic, attend concerts in the park, or show up at all the grandkids' sports games, and this portable chair will help her to do it all comfortably and without any hassle. It also features a holder for everything under the sun including water bottles, laptops, maps, weapons, bug spray, and sunscreen.
The Carry On Suitcase
All these years, she has been putting off her travel trips and now that she has the time, this carry-on suitcase is the perfect present for her. The carry-on Flex is perfect, sleek, elegant, light, durable, and easy to roll, making it all the more valuable and cherishable.
Classic Turkish Cotton Robe
A retired lady must have a classic Turkish cotton robe for all the luxurious spa days in her future. Turkish cotton takes the softness to the next level and gives a sumptuous look and feel. Spoil her by giving her a super plush bathrobe for an ultimate relaxation experience.
A Bracelet
A dainty bracelet with a sweet message and lovely packing makes a great retirement gift. This gorgeous bracelet will give any outfit a touch of sophistication and elegance. Made of 925 Sterling silver and 18 Kt gold plated, it makes for a lovely and creative retirement gift that she will appreciate and treasure forever.
A Happy Retirement Bookmark
If you're looking for a retirement gift for a woman who enjoys reading, look no further than this beautiful bookmark. It is useful as well as thoughtful. You can make it even more special by personalizing it with the retiree's name, resignation date, or a favorite quote.
---
Retirement Gift Basket
Retirement is a huge milestone and one that indeed calls for a celebration! Someone in your life is retiring, and a retirement gift basket is an ideal gift to give them. Listed below are some excellent retirement gift basket ideas.
Gourmet Snack Gift Basket
If they love a good snack, this gorgeous basket makes an ideal retirement gift for them. From beef summer sausages to Peanut Butter and Jam nut mixes, this basket is a mix of sweet and savory treats. The decadent French Truffles, the Chocolate Caramel Corns, and other delicious treats will surely brighten their day.
Tropical Treasures Beach Gift Basket
If the retiree is someone who enjoys the beach, then this beach basket will make their sunny beach days all the more fun. The delicious display of Jose Cuervo margarita mix and salt rimmer, fantastic salty accompaniments, paired with a beach towel and two margarita glasses, is the perfect basket for your beach-loving friend.
Chocolate Gift Basket
Chocolate makes everything better and happier! Featuring all sorts of chocolate delights, a chocolate gift basket is sure to bring a smile to the face of a retiree who enjoys chocolate. You can fill the basket with cookies, candy bars, hot cocoa and the retiree's favorite chocolates and candies.
---
The Legal Things You Must Know About Giving Retirement Gifts
Even though retirement gifts are given to the retiree on goodwill, it is best to know the legality issues when giving a retirement gift. Following are some things to be careful of when giving a retirement gift.
A retirement gift should not be given to an employee with less than five years of service.
Retirement gifts with a value or cost over $400 will be taxable to the recipient to the extent the value or cost exceeds the dollar limit.
Retirement gifts should be in the form of tangible items. If a retirement gift is given in cash, check, or gift certificate, the entire value of the gift is additional wages subject to tax withholding regardless of the cost or value.
A retirement gift must be presented as part of a special event or celebration that marks the occasion.
---
Retirement is a significant event in someone's life, and it's time to find a present to help them enjoy their newfound free time. With these fantastic retirement gift ideas, you'll be able to send them off to start a new chapter with a bundle of happiness and joy.
Make your gifting efficient and improve your ROI with Giftpack AI.
Visit our product page to learn more about what we can do for you!