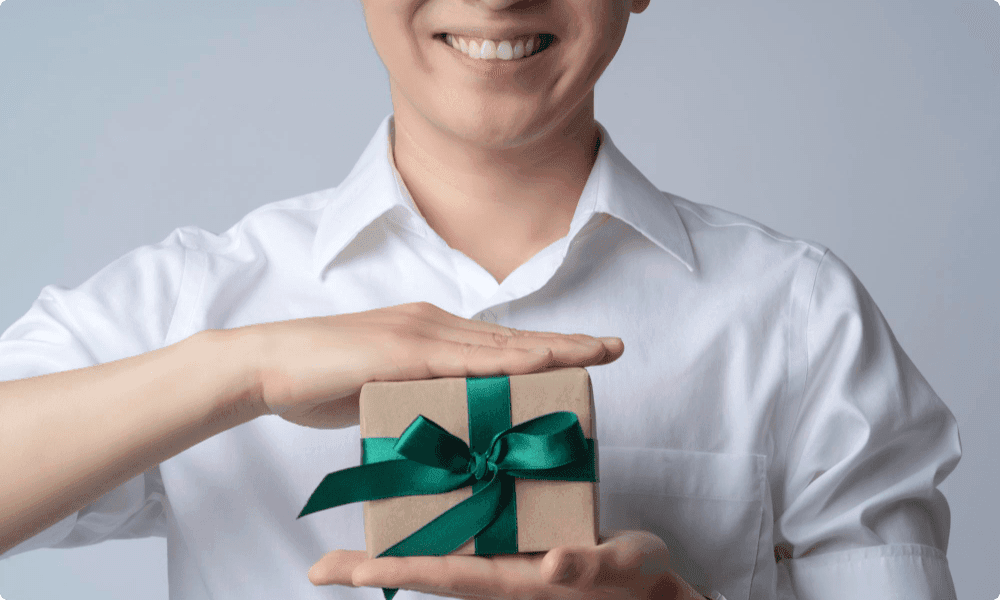 Nothing speaks of love and care better than a personalized gift. It takes the art of gifting to a whole other level. Whether a gift is big or small, it holds a special sentimental value; if you personalize it, the sentimental value increases tenfold.
A customized gift can be given to anyone in your life, a special someone, your parents and even your colleagues and employees. You can make any present perfect for gifting by adding a personal touch. Personalized gifts are unique and preserve memories for a lifetime. Check out these gifting platforms that might be helpful to your gifting journey.
This article discusses all the different kinds of customized gifts you can give to different people in your life.
---
Personalized Gifts For Him (men)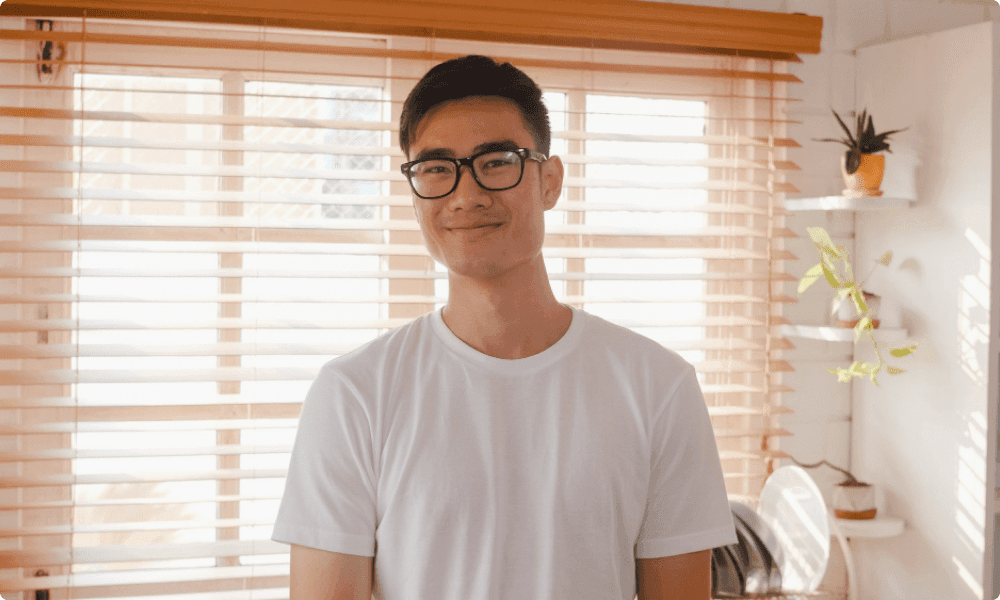 Whether it's an anniversary, his birthday, his graduation or a small gesture to tell him how you feel, giving something personalized to the most special person in your life is a great way to make him feel loved.
Personalized gifts are a great way to show him how much he means to you. Whether he is your boyfriend or a husband, below are some ideas for personalized gifts for him.
Personalized Keychain
A keychain is small, snappy and can easily be carried anywhere. You can get it personalized by adding a picture, message or monogram. The keychain is finished with a protective layer of UV-resistant glossy coat, making it all the best to gift your special someone.
Engraved Watch
Strap some class onto his wrist with a personalized wooden watch with a short message engraved at the back. It will surely bring a smile to his face when he sees the effort put into it.
Desk Organizer
If he is prone to making a mess, a desk organizer is an ultimate gift for him. All the scattered items on his desk, be it his watch, business cards, cell phone, sunglasses or pens, can be organized and cleared up by a personalized wooden desk organizer with his name or initials engraved.
Personalized Wallet
All men carry a wallet, and what is better than carrying a wallet with all your important cards and cash? A personalized wallet, of course! Get him a wallet with a personal touch to make it a timeless and cherishable gift that he can use every day.
Keepsake Puzzle
If your man enjoys puzzles and mind games, he would love this personalized keepsake puzzle, capturing your life's special moments. It is a great way to celebrate a birthday, anniversary or any special moment in his life.
Personalized Robe
Wrap him in luxury with a custom-made high-quality towel robe. Soft and inviting, it's a perfect gift for a relaxing day at home. Have a single initial or his complete name to give that personal touch.
Engraved Ring
An engraved ring is one of the most thoughtful and wonderful personalized gifts for him. Get it personalized with initials, symbols, a short message or an important event, like an anniversary, graduation or birthday. An engraved ring is a lightweight and perfect gift that is sure to uplift his mood and make him feel special.
---
Personalized Gifts For Her (women)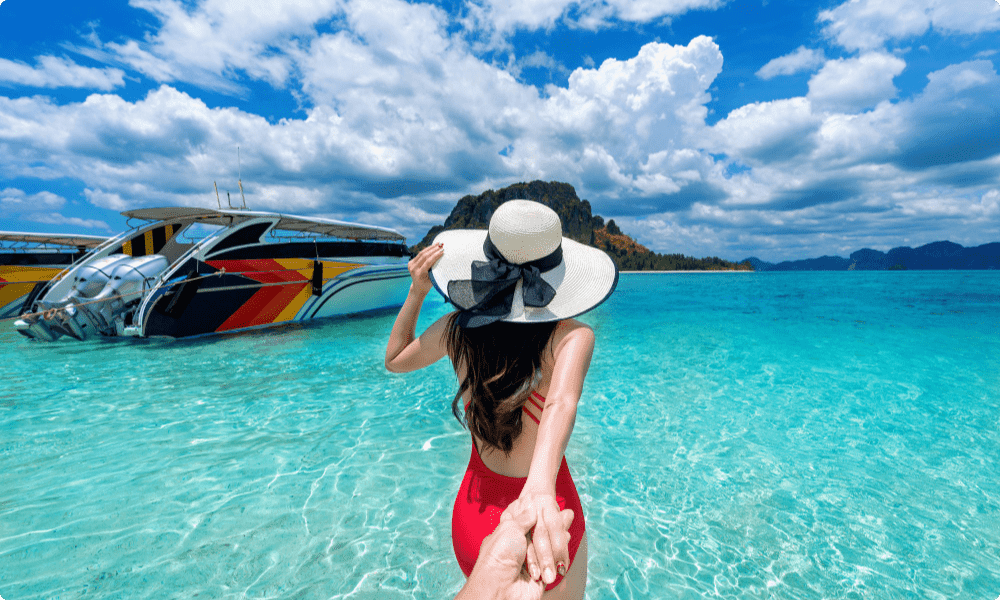 Unique and personal gifts are a great way to tell her how much she means to you. From gorgeous custom rings to beautifully scented candles to tailor-made clothes, personalized gifts for her will surely leave her feeling loved.
Listed below are some customized gift ideas for her.
Locket Necklace
A personalized locket necklace is an awesome way to keep precious memories close. The top can be engraved with a symbol or initial, and a favorite photo can be inserted inside the picture frame, making it a cherishable and unforgettable gift.
Custom Made Hoodie
It's warm, it's comfortable, and it's the perfect snuggle gift. Get your lady's favorite pictures printed on it, her favorite quote, or her initials. A tailor-made hoodie is bound to brighten her day even on the coldest of days.
Personalized Map Art
Whether you met through a friend or started dating in college, the day you met has got to be the most memorable day of your life. Why not get a map printed with the details of where you met? A gift having the location, date and time of one of the most amazing days of her life is a wonderful souvenir.
Beach Towel
If she loves a day out on the beach, a customized beach towel is the perfect personalized fun gift for her. Whether she is headed to the beach or taking a dip in the pool, a super soft and fluffy beach towel is the ideal gift for a summer full of water adventures.
Customized Mug
One of the many thoughtful gifts you can give her is a warm cup of tea or coffee with a special message or a favorite picture on the cup to remind her that she is special. Mugs come in various shapes and sizes, and having a personalized one will make it even more fun as it can feature anything from inspirational quotes to favorite pictures to unique artwork.
Gift Basket
Flowers and chocolates make up the perfect combination to gift your special lady; however, going the extra mile and getting them personalized according to her personality is a true winner. The best gift basket or gift box is one of a kind, filled with all her favorite chocolates and flowers, which will instantly leave her feeling special.
Mobile Case
After you, her cell phone is the most important thing in her life. Gifting her a personalized cell phone cover not only makes it a great accessory, but it will always make her feel good every time she uses her phone. From motivational sayings to incorporating her initials as a beautiful monogram, getting a custom-made mobile case will make her feel extra special.
---
Personalized Gifts For Dad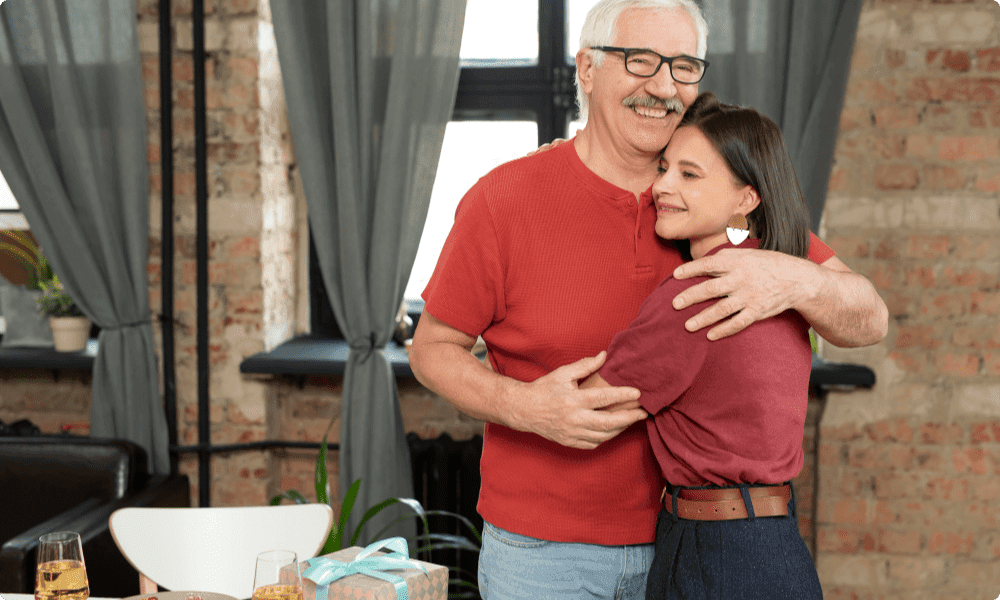 Dads always work super hard to provide for their families and give their kids the best things in the world. They, however, are often unappreciated. They definitely deserve gifts and little presents now and then.
Here is a list of personalized gifts for dads that you can give this year on Father's Day or any other special occasion.
Custom Tools
As the man of the house, dads require many tools to fix small issues around the house. A custom-painted toolbox, hammers, or other tools would be a great gift for him. Step it up and get their favorite tool engraved with their initials or an inspirational quote; whenever they use it, they have something memorable to remember it by.
Customized Mugs or Glasses
A cool gift for your dad would be customized coffee or tea mugs to hold the drinks they have to get through the day without losing energy. Dad, who works tirelessly throughout the day, needs something to refresh himself, so a personalized mug or cup is a great idea to give him on a special occasion or to tell them what he means to you.
Box of Captured Moments
A box of small-sized photographs of the family having fun would not only be an incredible gift but also unique. It can easily be put together and hold sentimental value as well. This sweet and appealing personalized gift will surely make him smile as he goes through the memories.
Custom Name Engraved Wallet
A wallet with his name, initials or a symbol engraved on the leather would be a functional and beautiful personalized gift for dad. Something to hold his money and cards will be a useful thing for sure.
Personalized Car Numberplate
A customized car numberplate could be an exceptional gift for a dad who enjoys driving and has a lot of appreciation and love for his car. An appealing present such as this one will surely be remembered by him every time he looks at his car. Personalizing his car number plate will make him feel special as it is a one-of-a-kind gift.
---
Personalized Gifts For Mom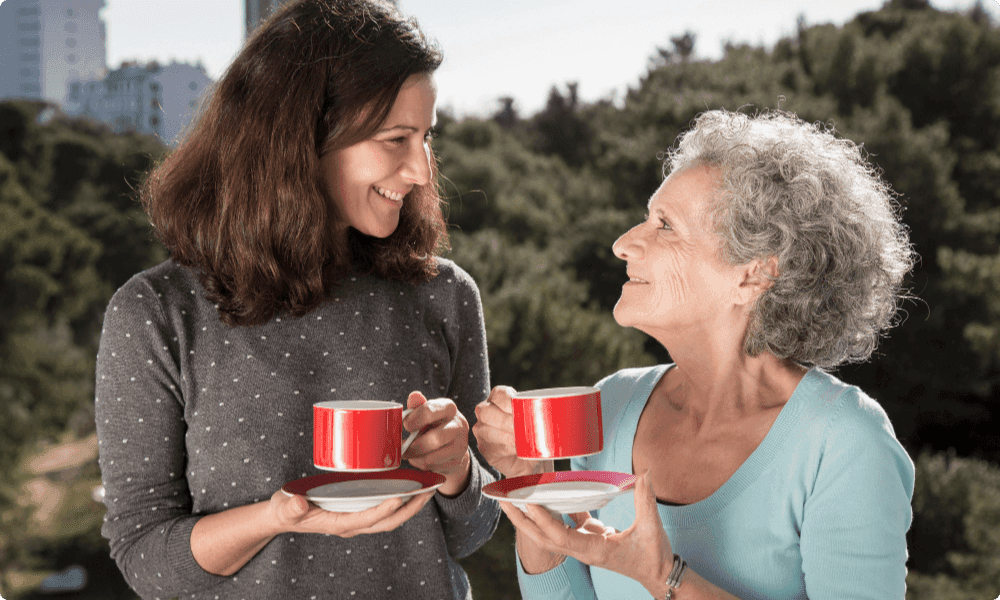 Moms are a gift from God as they are the sweetest, most special beings in our life. They work hard, so their children have a better and brighter future. They truly deserve all the good things in the world.
Be it her birthday, Mother's Day, or a no-occasion day to tell her what she means to you, here is a list of personalized gifts for mom to make her feel loved.
Customized Aprons
Moms need their aprons when they mix up all the delicious food in the kitchen. What better way to spice up the recipes than a pretty personalized apron? A great way to keep looking stylish in the kitchen while cooking the yummiest foods. Whether a monogram or a short and snappy quote, a customized apron will be her cooking partner in the kitchen.
Chopping Board
An interesting personalized gift to give mom would be an engraved chopping board for her, so cutting up those vegetables won't be as boring as it is. A unique item like a chopping board will not only brighten the kitchen but her smile too. An essential item for the kitchen, she can choose to use it or decorate one corner of the kitchen with it.
Plant Pot
All moms love the greens in their houses. A personalized plant pot is a perfect gift for your mother, as it is unique and memorable. Not only will it have her favorite quote, but you can also add her favorite plant!
Aromatic Diffuser
Owning an aromatic diffuser is the best way to keep your home smelling absolutely heavenly. Moms would adore this personalized gift as it would keep the surrounding environment smelling nice and the house cozy, especially in autumn, when the wind gets slightly cold. A personalized aromatic diffuser will make a beautiful addition to her room.
Personalized Cushions
Whether small or big, cushions are inexpensive and it's a great way to brighten the house subtly. As they have various options, you can give them a personal touch of your choice. Everyone, especially moms, loves cushions, and a personalized cushion will melt her heart.
---
Personalized Gifts For Employees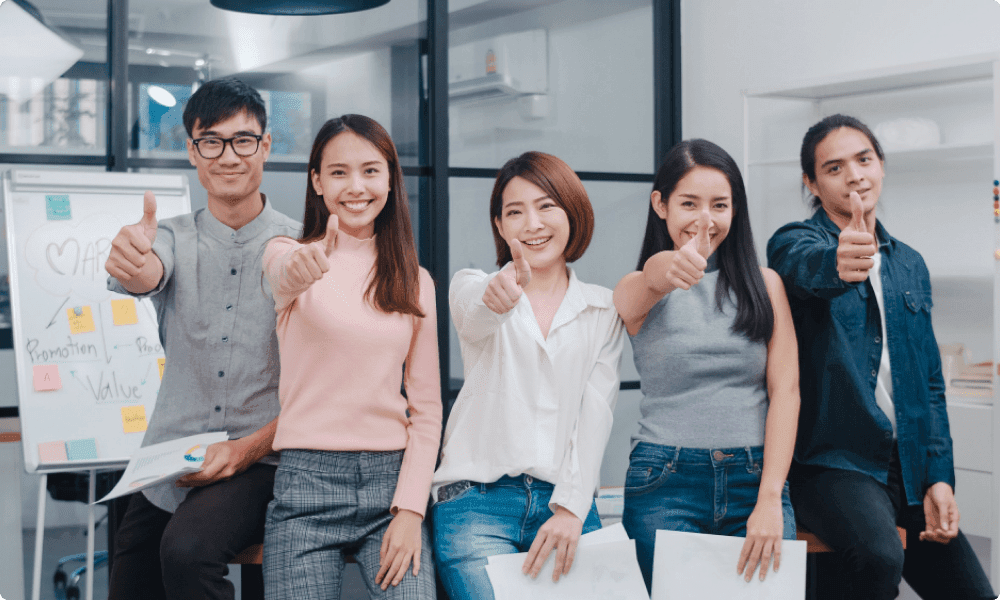 Whether you have a small team of 8 or supervise a team of hundreds nationwide, your coworkers need to be appreciated for all their hard work, especially during work anniversary. Giving personalized gifts to your employees boosts their morale and gives an overall positive vibe to the office, as they feel valued.
Whether it's a promotion, a resignation, an accomplishment of a project, or a classy way to say "Happy Holidays", here are some ideas for personalized gifts for employees to make them feel supported.
Personalized Tumbler
Whether hot or cold, a tumbler is a perfect gift to keep drinks at the right temperature. The custom laser print can have a name or company logo printed. Employees can sip away their favorite drinks while working or when going for a run.
Custom Mousepad
Spicing up the workplace is a great way to enhance productivity. Not only is a customized mousepad comfortable, but it can also be made special or fun by adding the employee's name or the company's logo. It's the perfect personalized gift to update an office.
Journal
A fine leather pocket journal is the perfect personalized gift to put inner thoughts on paper. There is so much going on at work that sometimes things slip out of your mind; this small-sized journal is ideal for jotting things down so you don't forget anything. Make it super unique by personalizing it.
Personalized Pen
One of the most important items in a workplace, a pen, is needed by everyone. Giving a personalized pen with a business monogram or a symbol is a great way to tell your coworkers how much the company appreciates them.
Personalized Luggage Tag
A luggage tag made from the highest quality leather is a unique and useful gift for your employees. It has a security flap and a clear plastic sleeve with an address card, making it an ideal traveling accessory for all business trips.
---
Personalized gifts are a whole other class; however, choosing the gift and then getting it wrapped and shipped requires a lot of time and effort. Giftpack offers an AI technological solution to find the best gifts according to your requirements, love and appreciation are only a click away. Learn how you can easily personalize gifts for every relationship you care about.
Also check out what kinds of personalized gifts personalization mall offer, and all different gift ideas.
Make your gifting efficient and improve your ROI with Giftpack AI.
Visit our product page to learn more about what we can do for you!