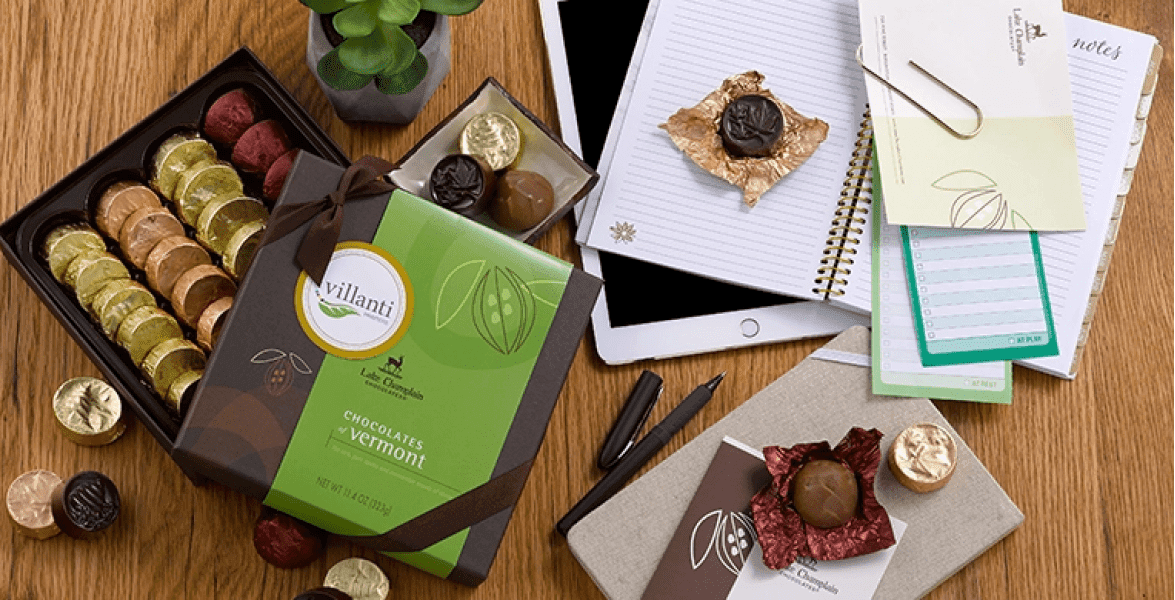 A corporate gift basket is a great way to show appreciation and gratitude. They are also a great way to promote your company in a subtle manner.
There are many different types of corporate gift baskets that suit different needs. It is important to take into account your recipients' likes and dislikes as well as their lifestyle. There are many factors that may affect their lifestyle such as whether they are single or married or if they have children or pets.
If you are looking for something small and simple, then a snack basket would be perfect for the occasion. For something more elaborate, consider getting a drinkware set or personalized candy jar. And for those who love sweets, there are chocolate gift baskets to choose from; also, you can choose fruit baskets for those who prefer healthy snacks and wine baskets for those who enjoy wine.
Choosing the right corporate gift basket is not an easy task. There are many factors to consider before making a final decision. Here are some quick tips on how to pick the right corporate gift basket based on your needs:
Think about the recipient's interests and personality type.
Decide if you want a more traditional or modern presentation.
Consider whether you want something that lasts more than one day or something consumable in one sitting.
Determine if you want it to be budget friendly or spendy.
Align company's branding with your gift selection for consistency purposes.
Overall, the best corporate gift basket has a theme that can be personalized to suit the needs of different kinds of recipients. This article will take you through the psychology behind corporate gift baskets and how to choose the right one!
---
Psychology Behind Sending Corporate Gift Baskets
Receiving gifts triggers the endowment effect for the recipients. People place a greater value on things once they have established ownership, especially for items with symbolic, experiential, or emotional significance.
The value that goes along with the gift affects a recipient's thoughts and feelings towards a company, creating an instantaneous positive brand association. People are reciprocal and they evaluate the kindness of an action not only by its consequences but also by its underlying intention. Theory of Reciprocity explains why outcomes tend to be fair in bilateral interactions whereas extremely unfair distributions may arise in competitive markets.
Therefore, sending corporate gift baskets is very likely to respond to your inquiries of your recipients since you have already taken the first step by showing goodwill through gift giving.
Who Should You Send?
1. Employees
How to raise employee retention with the right corporate gifting strategies? Corporates must have asked themselves this question more than once. Provide personalized gifts for employees bolsters employee engagement, happiness levels, and even productivity.
In a survey of more than 1,470 Americans, respondents said that a holiday reward made a significant difference in their motivation to keep working. The majority of respondents — 70% — said receiving a holiday gift from their employer made them want to work harder..
However, you don't want to limit your gift sending on holidays. Recognize your employees' effort and make your team feel connected and proud of the company they work for, so your team can establish a positive mindset and elevate their levels of enthusiasm.
2. Clients
How can gifts build relationships with clients and solidify the business?
Appreciation gifts for clients can be the key to client happiness and retention. Providing gifts to show your current clients that you greatly value their business. By enhancing this sense of connection, gift-giving helps to form strong bonds and to build lasting relationships.
Sending corporate gift baskets when your current client finishes their office renewal, or sending care gift baskets when a regular client gets caught with Covid. The examples above are kind gestures that will show you care about your client's condition, instead of just business benefits.
This way you get to strengthen the business relationship between the consumer and company, which helps foster brand loyalty and consumer longevity. A happy client who feels valued is more likely to continue doing business with a company, and even recommend that company to their friends and family.
3. Prospects
Corporate gifting can also imprint a good image for those who are not currently your customers. Corporates are always on the lookout for potential clients, and sending corporate gift baskets
can help raise your company's awareness and ultimately result in new client acquisition. A good way to conduct prospect gifting is to curate 5(or a few) gifts that best represent your company's culture and vision into a gift box, and give them out during events or exhibitions.
A prospect will feel more connected when receiving physical gifts rather than impersonal cold calls. It increases the chance for the prospect to invest in your company once they get to experience your products and services. Sending corporate gift baskets ensures your brand is top of mind when the final decision time arises.
---
Pick the Right Corporate Gifting Partner
It takes way too much time and manpower to source and ship the gifts by yourself. Corporates can save up their manpower by letting corporate gifting platforms take over. Check out more on Top 10 Rising Corporate Gifting Platforms in 2022.
The best way to save your time on corporate gifting is to partner with corporate gifting companies to make corporate gifting easy. Giftpack applied AI solution to select the perfect gift baskets for your employees. From curating gifts, packaging, to global shipping, we created a one-line ordered CRM to make sure our clients receive the best gifting service.
To make corporate gifting more efficient to company's gifting program, Giftpack has currently integrated with Zapier and Slack, and is working on the integration with Hubspot. The integrations with everyday business tools will improve gifting efficiency and allow corporates to remember all the important days to send out a gift!
Want to make corporate gifting simpler? Learn more!
---
Elevate your Corporate Gift Baskets
A corporate gift basket is a great way to show appreciation to your recipients and thank them for being part of your business.
Wondering what to put in the gift basket? Follow this handy guide for a unique corporate gift basket sure to impress.
Start with a little thank you
Custom Greeting Cards are a memorable and heartwarming way to show your care. Corporates can do handwritten thank you cards to make this appreciation even more special.
Pick the right gift items
It's best when the gifts connotes your company vision and recipients are able to be aware of your service. Do not randomly choose any gifts that has no purpose. Whether it's personalized items, intangible gifts like book subscriptions or experiences, a proper and meaningful gift basket promotes your brand and heats up the connection between you and the recipients.
Treat them to a tasty snack
Put a box of chocolates, some candy or any non-perishable festive snack you can think of in your corporate holiday gift basket. If you have partners in the food industry, it's a great opportunity to collaborate and give them a helping hand to boost their business during the festive season.
Brand away
Why not treat your clients to some branded merch for a unique corporate gift basket? Create beautiful products they'll want to keep and make sure they're recognizable for potential new customers, including your brand logo to build brand awareness.
Make them come back
Incentives are a great way to keep your clients happy and make them come back. Encourage them to buy again by adding a discount coupon to your client's gift basket. You're guaranteed to put a smile on their face.
---
Corporate gift baskets help your business maintain a good relationship with clients and employees. They can also be used as part of a promotional plan, in exchange for sponsorship opportunities, sales events and holiday gifts. Picking different levels of baskets (prices) to suit your company's budget! Book a call with Giftpack and create the best corporate gift basket that helps your business!