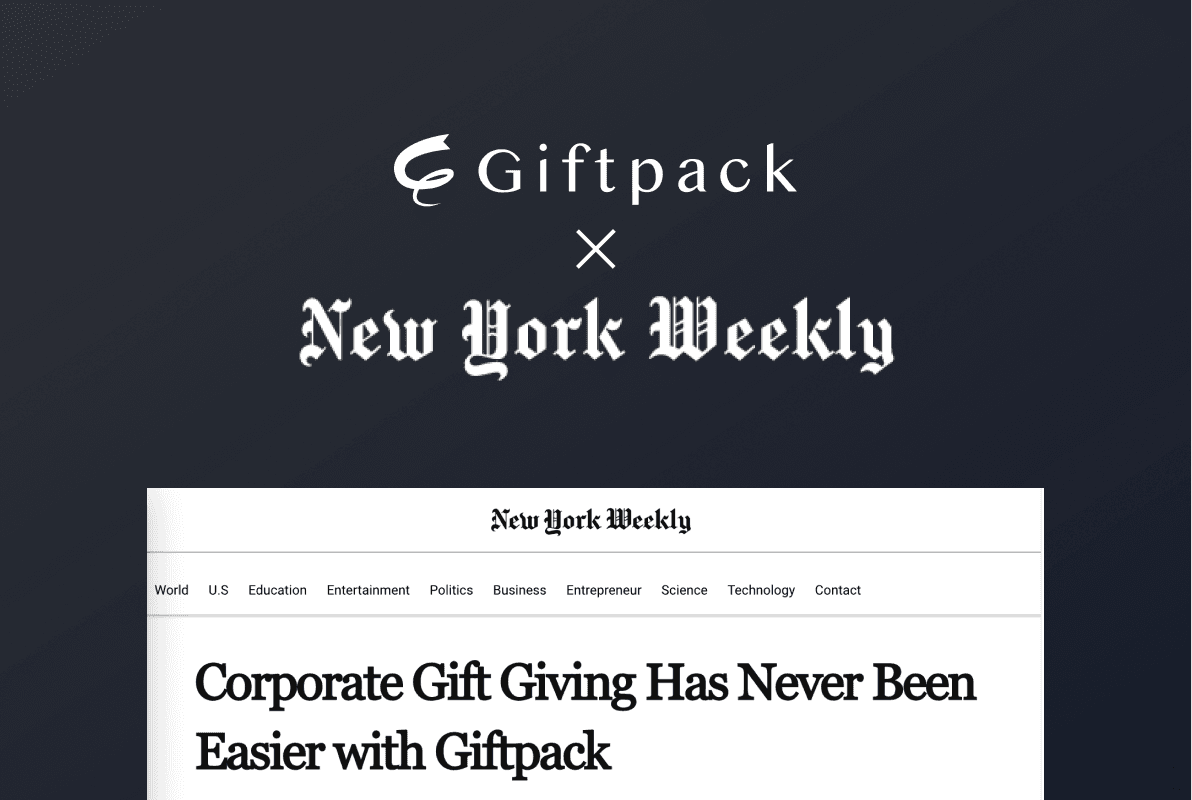 Giftpack is Featured on New York Weekly
Not long ago, our story was picked up by one of the most prominent and trustworthy news publications, New York Weekly.
We are super excited to share this news with everyone.
The reason why we were nominated was because we distinguished ourselves from other corporate gifting platforms. We are a highly humanistic AI corporate gifting solution, which we will talk more about in the below sections. We are also innovative, customer-centric, and culturally diverse, making us stand out from others – becoming the choice for many businesses.
Here is the link to the full article: https://nyweekly.com/tech/corporate-gift-giving-has-never-been-easier-with-giftpack/
Take a look at what our CEO, Archer Chiang, believes in and what makes him want to give his best effort to create Giftpack in the article.
Also read on to get to know Giftpack more.
---
What Is Giftpack?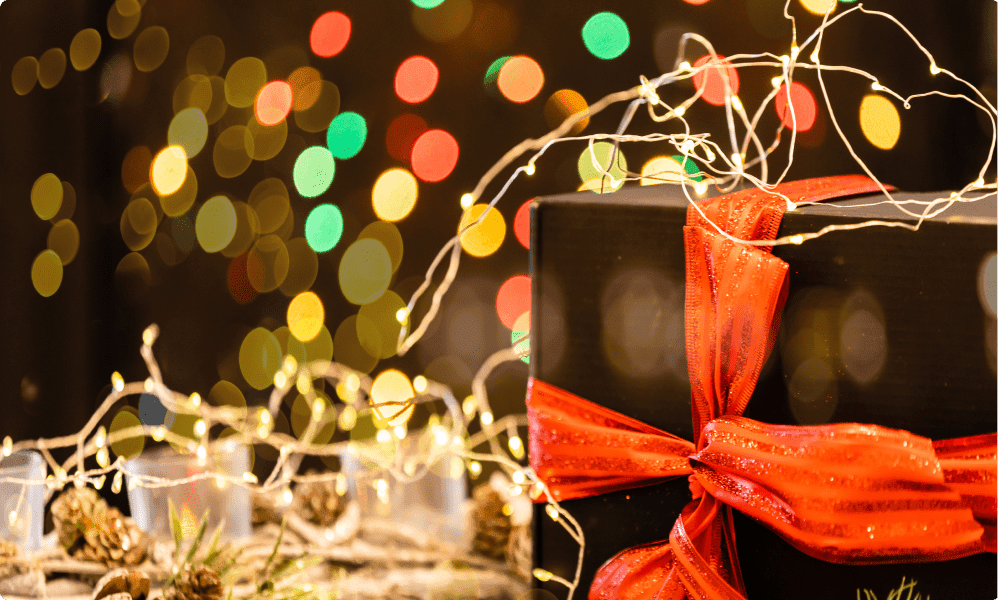 Giftpack is a concierge AI-powered enterprise gifting platform specializing in offering personalization at scale. Our aim is to help our clients by streamlining the gifting process with AI technology to efficiently select the most appropriate gift for each individual recipient. Whether the gifting list is for 1 or 50,000 recipients, Giftpack is able to cater to a variety of personalization features depending on the gifting occasion.
Giftpack's AI-powered solution simplifies the corporate gifting process and amplifies the impact of personalized gifts. We're crafting memorable touchpoints by sending personalized gifts selected out of a curated pool of 3.5 million options with just one click.
Our AI technology efficiently analyzes each recipient's social media, cultural background, and digital footprint to customize gift options at scale. We take care of generating, ordering, and shipping gifts worldwide.
Visit our product page to learn more about what we can do for you!
---
What Can You Do With Giftpack?
Before we will go over what is different about Giftpack and what Giftpack can help you with when it comes to corporate gifting.
Global Delivery
For corporate gifting, you can say that delivery is the single most important thing. After all, your gifts must be delivered.
With the current remote working trend, more and more businesses started to send gifts to their employees or clients overseas to strengthen relationships. In addition to bigger corporations that are already sending gifts globally, being able to send gifts to different countries around the world has become quite essential.
With Giftpack, you don't have to worry about gifts not being able to be delivered. You will be able to send gifts to any corner in the world!
Save Time Spent on Gift Picking
Do you know that gift picking takes quite a lot of time? Even more so when you are trying to personalize the gift. On average, you need 3.5 hours to find a gift that is relevant or appropriate for your recipient. Not to mention the time you will need to spend to know more about this person.
Imagine trying to find personalized gifts for 100 people or more. That's a lot of time! With the AI gift recommendation algorithm, Giftpack will be picking the gifts for you. With the experience in corporate gifting and the data we collected, we've come up with ways to simplify the whole gifting process regardless whether you are sending gifts to your employees, your clients, or your prospects.
API with Numerous Softwares
As technology continues to evolve, businesses must keep up to create convenience for their customers. One of the most noticeable things is APIs between softwares. APIs allow users of one software to use the features of another without having to relearn everything.
With Giftpack AI, you will be able to set up APIs for Slack, HubSpot, and Zapier. We are also working on integrating with more awesome softwares out there. Our mission is to make gifting easy for anyone!
Recipient Relationship Management (RRM)
Customer relationship management is the key component of a successful business.
When you send gifts to anyone with a business connection, you'd like to know how it went. With Giftpack AI, you will be able to utilize the recipient management system to manage gift recipients easier.
Not only can you create groups for your recipient, you can also allow your administrators to have a clear overview of how the whole gifting process went. This will help you create gifting campaigns and drive greater returns in the future.
Swag Gifts
Everyone is doing swag gifting as gifts to their employees or clients. Putting company logos on a generic swag gift box won't highlight any specialty of the gift. It is usually very difficult to make recipients feel great about a normal swag box, but we have the solution.
With Giftpack AI, you can say goodbye to mundane gift boxes and impress your recipients with unique gift box designs. In addition, we can help you customize the gifts inside your swag box, this will make your recipients feel they are being valued.
Check 3 different types of swag gift boxes that Giftpack offers.
---
Make your gifting efficient and improve your ROI with Giftpack AI.