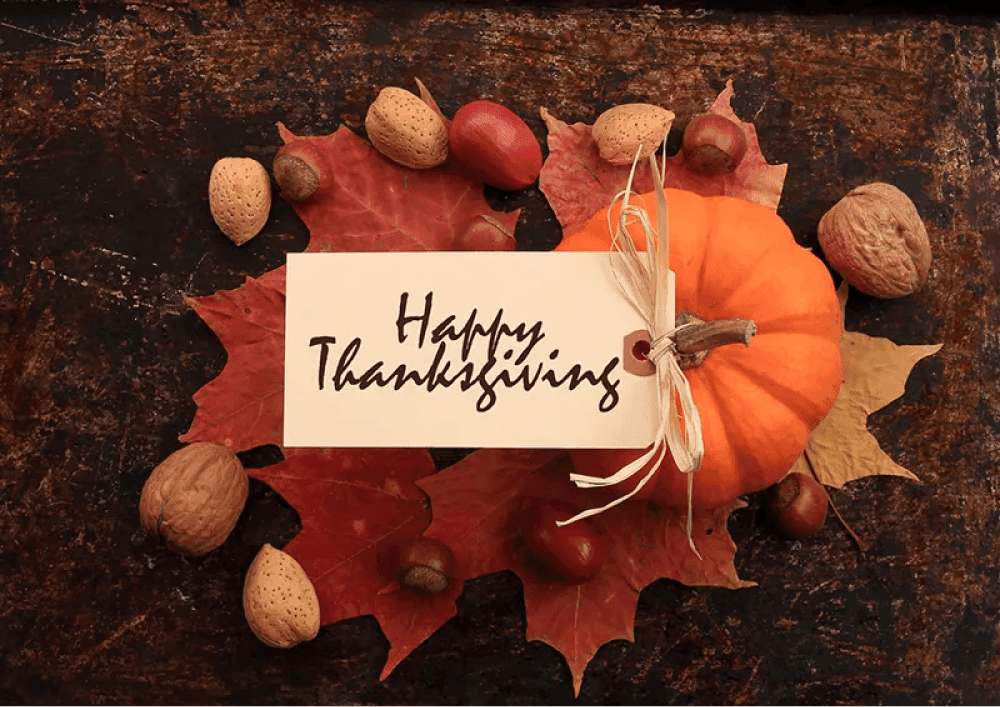 Thanksgiving is an annual national holiday in the United States and Canada that celebrates the harvest and other blessings of the past year.
The holiday is often the busiest of the year, not only family members gather with one another to show gratitude to each other, but also employers appreciate the hard work from the past months of the year.
There is no difference in the business world. Since the pandemic, everyone is more stressed. Companies tried their best to adjust work style accordingly, but the employees also gave extra effort to adapt to changes in work and life. That is why employers should think about showing appreciation to their employees.
Normally, companies would host dinners or gatherings while employees unwrap their thanksgiving gifts. And how excited employees are will depend on the gifts. So in this article, we rounded up 8 perfect thanksgiving gifts that your employees will enjoy!
---
Why Are Thanksgiving Gifts Important?
Showing gratitude to your employees for being part of your company and appreciating their contributions to the team helps form a positive community and a sense of togetherness. A lot of employers already realized that it is essential to the growth of the business, and are showing their appreciation throughout the year.
Thanksgiving happens to be the perfect holiday for showing gratitude. Besides, a traditional gesture of celebrating Thanksgiving is a kind gesture that has a positive impact on employees psychologically as well.
Below are some positive impacts when your employees feel appreciated:
---
8 Perfect Thanksgiving Gifts
1. Red Wine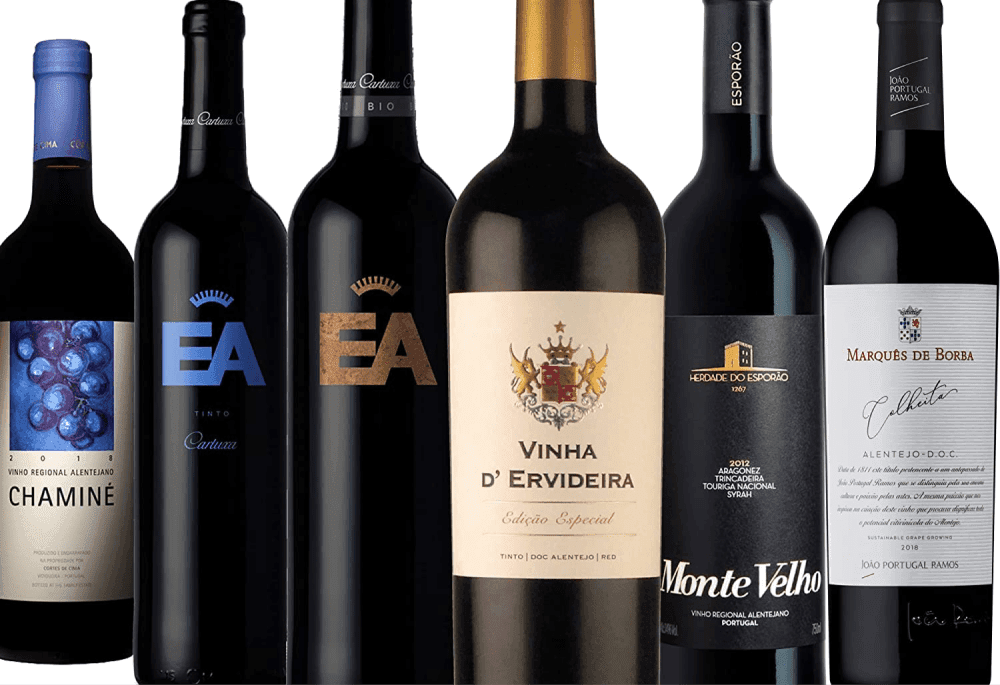 Nothing goes right without the perfect accompaniment for a Thanksgiving meal – red wine! It would certainly make great employee appreciation gifts, especially during this festive time. But before sending, do a quick research and make sure your recipients drink wine.
Why is red wine a good Thanksgiving gift for employees?
Red wine makes for an excellent Thanksgiving gift for employees due to its symbolic warmth and togetherness, versatility in complementing holiday meals, and sophisticated appeal. Sharing a bottle of red wine enhances the holiday experience, fostering a sense of gratitude and celebration among colleagues.
2. [Handmade Chocolate]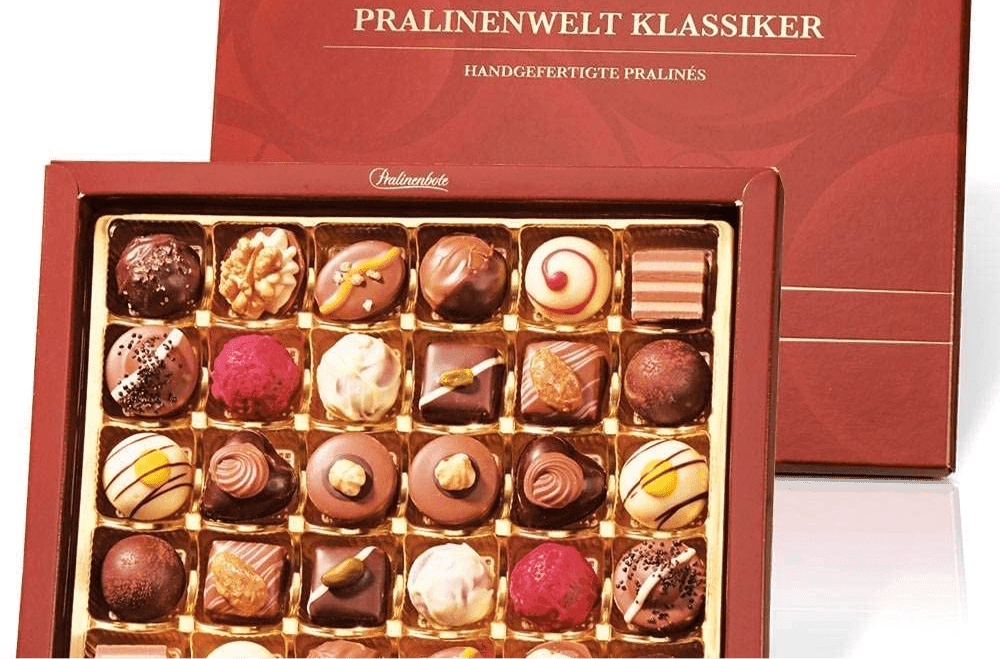 The most heartwarming moment during Thanksgiving time is to share a box of chocolate with families, friends, and coworkers. Thanksgiving is all about the food, and sharing. Bring on the chocolates and nuts to add to the festivities.
Why is homemade chocolate a good Thanksgiving gift for employees?
Homemade chocolate is a wonderful Thanksgiving gift for employees as it offers a personal touch that reflects care and thoughtfulness. The gesture conveys appreciation while adding a warm and delightful treat to their holiday celebrations. Sharing homemade chocolate creates a sense of connection and gratitude, making it a perfect way to express thanks to your team.
3. Gift Cards (Food)
Food stands as an integral part of the celebration. Therefore, food vouchers will always be appropriate and desirable. This is also a perfect gift for your remote employees to wish them a Happy Thanksgiving.
Find more gift card options on Giftpack. We have partnered with various brands and you will find many restaurants gift cards available online!
Why is Gift Cards for food or a restaurant a good Thanksgiving gift for employees?
A gift card for food or a restaurant is an ideal Thanksgiving gift for employees as it empowers them to choose a meal they'll truly enjoy, adding a personalized touch to the gesture. It recognizes diverse tastes and dietary preferences, ensuring everyone can partake in the holiday spirit. A food gift card demonstrates your appreciation while allowing employees to savor a meal without any added stress during the busy holiday season.
4. Bath Gift Set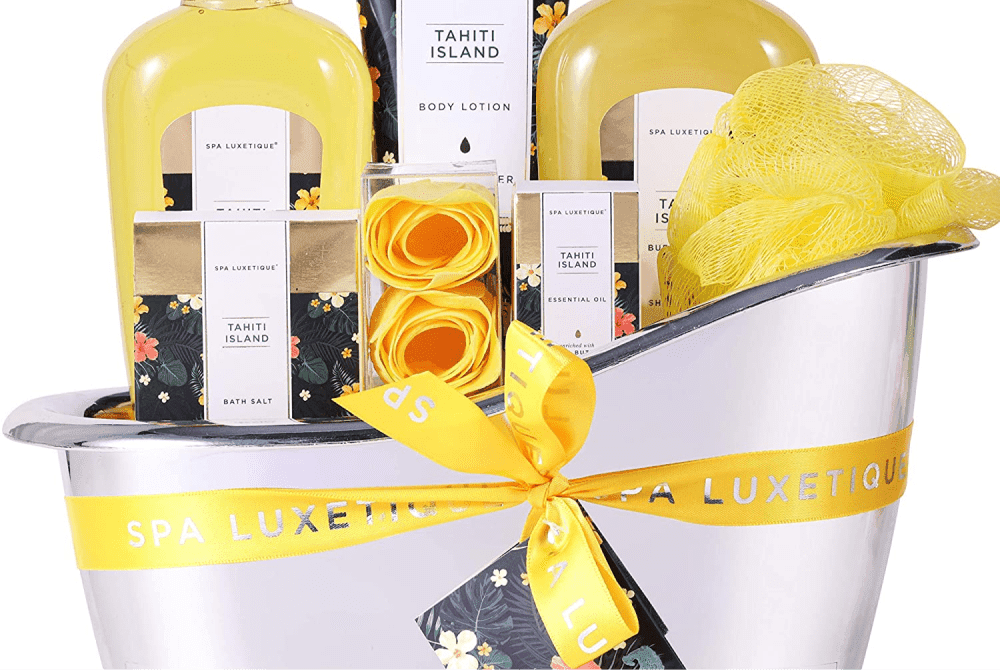 A little bit of self-care! Your employees or clients must need this bath set to loosen up after a tiresome day of work. Especially on a holiday like this, they would really enjoy a relaxing bath at home. The bath gift set includes 8 different high quality beauty products which is an excellent gift idea for many occasions, including this one.
Why is a bath gift set a good Thanksgiving gift for employees?
A bath gift set is a thoughtful Thanksgiving gift for employees as it encourages relaxation and self-care during the holiday season. It offers a chance for them to unwind and recharge, showing appreciation for their hard work. This gift provides a moment of tranquility amidst the holiday hustle, fostering a sense of gratitude and well-being among your team.
5. Kitchen Knife Set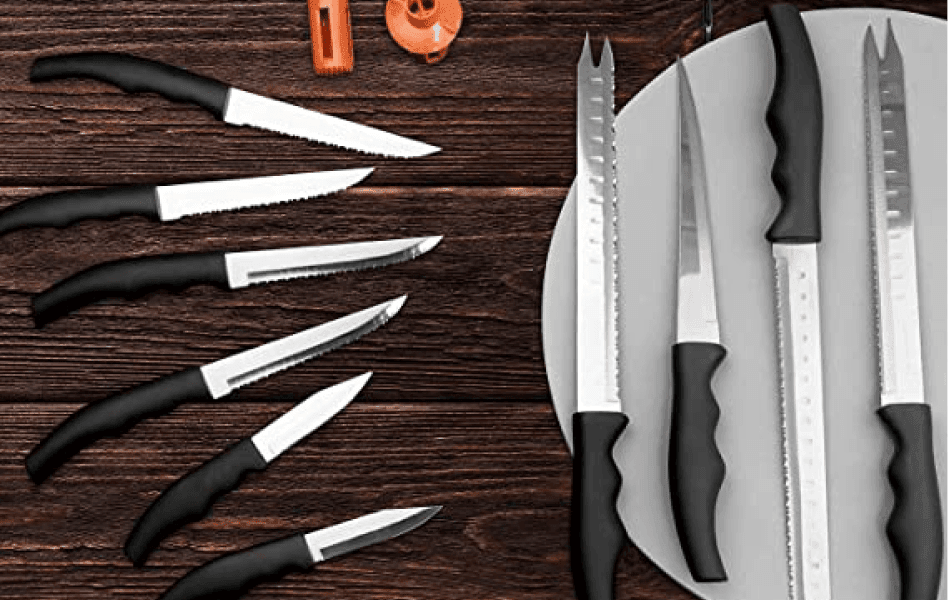 Perfect knife sets help with cutting, chopping, and slicing that need to be done. It also easily handles delicate food like tomatoes and cuts bread without smashing the loaf. Your recipients will be more than delighted to receive this kitchen knife set on Thanksgiving and appreciate you making their turkey cutting a lot easier!
Why is a kitchen knife set a good Thanksgiving gift for employees?
A kitchen knife set makes for an excellent Thanksgiving gift for employees, aligning with the spirit of the holiday centered around sharing meals. This practical and versatile gift equips them to enhance their culinary experiences, fostering creativity and enjoyment in their cooking endeavors. By providing a tool that enhances their kitchen skills, you're conveying appreciation for their contributions while enabling them to create memorable holiday meals.
6. Coffee Experience Gift Kit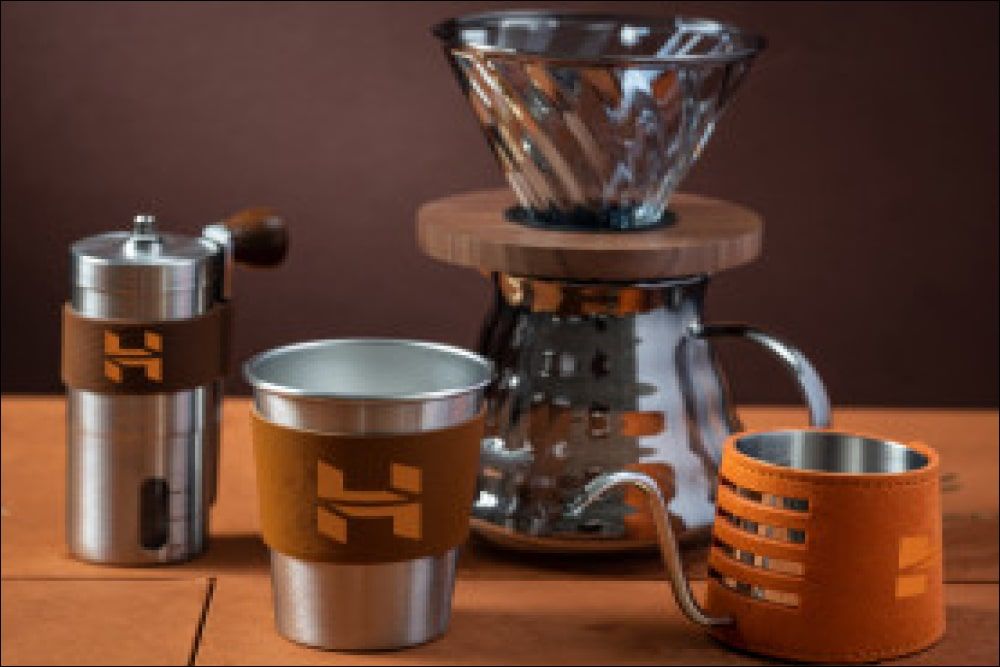 Let this coffee experience gift kit start your recipients' day! A nice and warm coffee has always been the energy boost to keep up the good work. This cup of joe is certainly something your employees or clients who have to go to work on a daily basis will enjoy.
Login to Giftpack to take a look at this wonderful coffee experience set that is customizable with company logos.
Why is a coffee experience gift kit good Thanksgiving gift for employees?
A coffee experience gift kit is an ideal Thanksgiving gift for employees as it offers a delightful way to start the holiday mornings. It combines the joy of a warm cup of coffee with a unique and personalized touch, showing gratitude for their dedication. This gift fosters a sense of coziness and comfort during the holiday season, creating a memorable and appreciated gesture of thanks for your team.
7. Tableware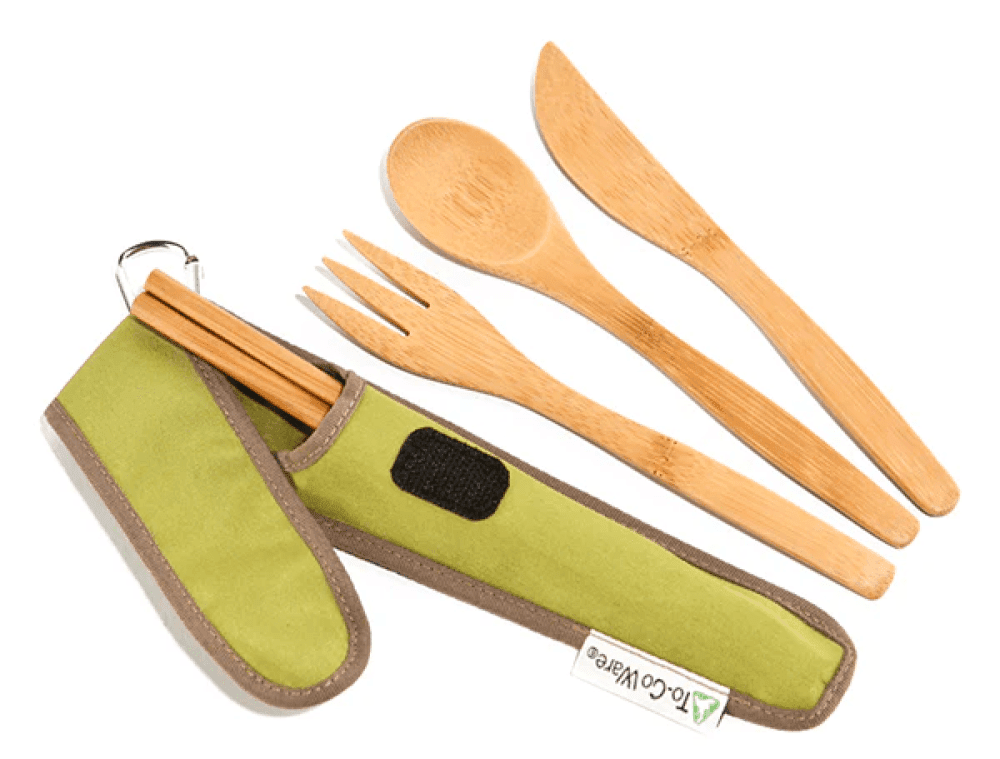 Most people deem carrying their utensils a burden and wouldn't want the hassle. But try these reusable bamboo utensils without the guilt of single-use plastics. High quality of Bamboo's sustainable utensils are biodegradable. Reminding your employees or clients to be thankful to earth by being more environmentally friendly.
Why is bamboo tableware a good Thanksgiving gift for employees?
Bamboo tableware makes for a thoughtful Thanksgiving gift for employees, embodying sustainability and elegance. This eco-friendly gift aligns with the values of gratitude and responsible consumption, offering a stylish yet practical addition to their holiday gatherings. By gifting bamboo tableware, you're not only expressing appreciation but also encouraging a mindful approach to celebrating and sharing meals, creating a lasting positive impact.
8. Moon Pod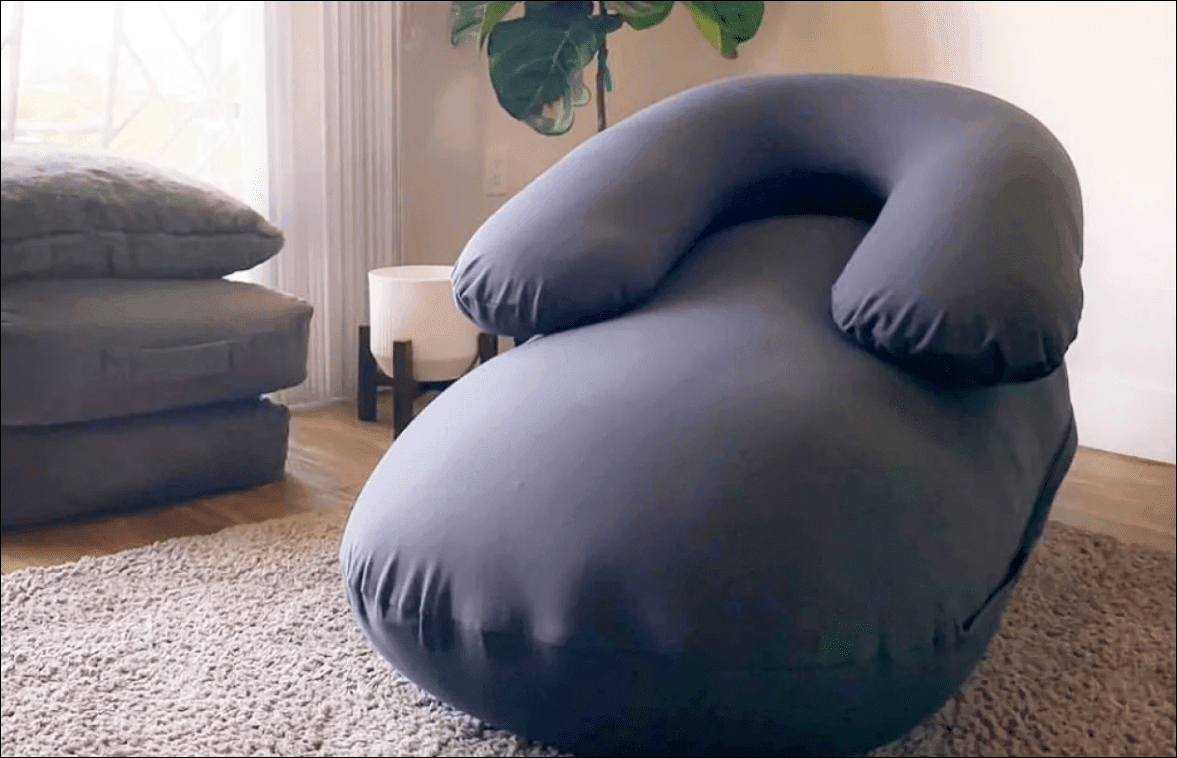 The best chair one can have at home or office. The moon pod is extremely comfortable and naturally fits any body's shape and movement. A great help to relieve back and neck pain, reducing anxiety and stress from working. Again, something that will help your recipients relax!
Why is moon pod a good Thanksgiving gift for employees?
A Moon Pod is an exceptional Thanksgiving gift for employees, offering a unique and comfortable seating experience that promotes relaxation. This innovative item serves as a cozy retreat after the holiday hustle, showing appreciation for their hard work. By providing a Moon Pod, you're giving them a chance to unwind, destress, and enjoy a moment of tranquility during the festive season, making it a thoughtful and memorable gesture of gratitude.
---
Looking for more Thanksgiving gifts for employees?
Read these articles:
---
Let Giftpack Help You Find Thanksgiving Gifts for Your Employees!
The whole gifting process to find the most matching Thanksgiving gifts for employees can be quite a painful procedure, especially for enterprises with a large company size. The whole process only gets more complicated. With Giftpack, finding the gifts that will not only be within your budget but also appreciated by your recipients is going to be a lot easier!
When preparing holiday gifts for clients and employees, you might encounter these problems:
time-consuming
logistic hassle
wrapping
delivery
So, what is the solution to this gifting dilemma? We are glad you asked.
Giftpack understands the frustration and confusion when it comes to corporate gifting. We are fully aware of the need for companies to make employees feel appreciated and special. Giftpack has built the AI gifting system that helps simplify the gifting process and helps corporations source the perfect gifts each time.
Using artificial intelligence and exclusive global shipping service, Giftpack is changing the corporate gifting game.
Giftpack also integrate with several pipelines such as Slack, HubSpot, etc, so you won't miss any important day of celebrations. Build customized gifting automation from your daily tool to Giftpack to bring you a hands-free operation with great efficiency.
Make your gifting efficient and improve employee attrition rates with Giftpack AI.
Visit our product page to unlock the power of personalized employee appreciation gifts.